The Islamist group Hamas said on Friday it had released two U.S. hostages – a mother and daughter – for what it called "humanitarian reasons" following Qatari mediation efforts. Hamas armed wing spokesman Abu Ubaida issued a statement announcing the release, the first since gunmen from the Islamist militant group burst into Israel on Oct. 7, killing 1,400 people, mainly civilians, and taking around 200 hostages.
The Associated Press has the story:
Hamas says it released 2 U.S. hostages held in Gaza since Oct. 7
Newslooks- JERUSALEM (AP)
The Islamist group Hamas said Friday it was releasing two American citizens they were holding captive in Gaza since their Oct. 7 raid on Israel.
The Palestinian militant group said in a statement that in an agreement with the Qatari government it was freeing a mother and daughter for humanitarian reasons.
Israel says Hamas has taken 203 people from Israel into Gaza.
Israel's Channel 13 News said Israel had confirmed the release of two hostages but gave no further details.
Israel leveled a northern Gaza district earlier on Friday after giving families a half-hour warning to escape and hit an Orthodox Christian church where others had been sheltering.
Israel has vowed to wipe out Hamas, which rules Gaza, relentlessly pounding the strip with air strikes, putting the enclave's 2.3 million people under a total siege and banning shipments of food, fuel and medical supplies.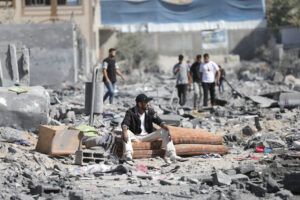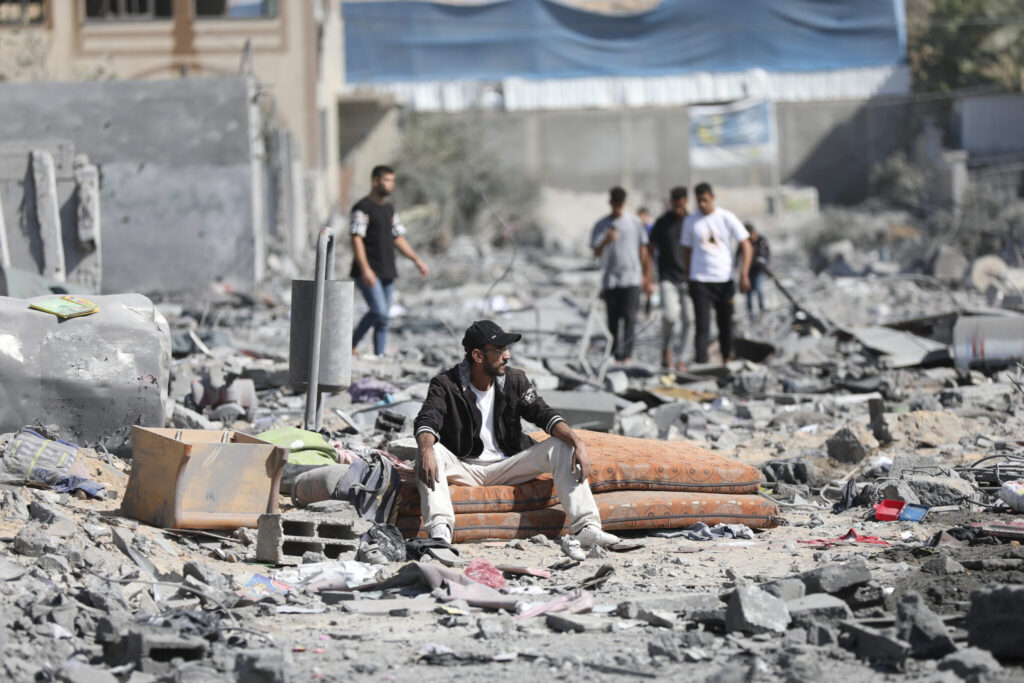 The secretary-general of the United Nations visited the crossing between the besieged Gaza Strip and Egypt, and said humanitarian aid must be allowed across as soon as possible.
At least 4,137 Palestinians have been killed, including hundreds of children, and 13,000 wounded in Gaza, the Palestinian health ministry said.
The U.N. says more than a million have been made homeless.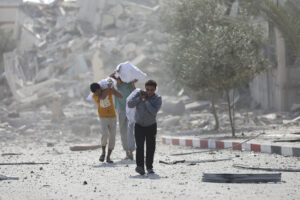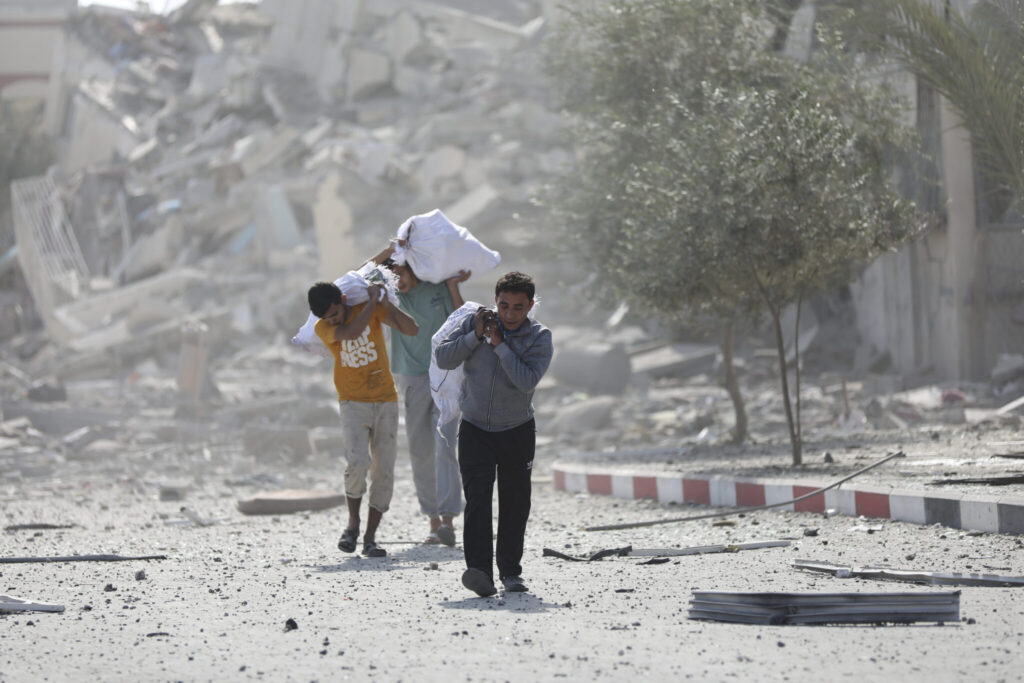 Israeli Defense Minister Yoav Gallant said on Friday that achieving Israel's objectives would not be quick or easy.
"We will topple the Hamas organisation. We will destroy its military and governing infrastructure. It's a phase that will not be easy. It will have a price," he told a parliamentary committee.
He added that the subsequent phase would be more drawn out, but was aimed at achieving "a completely different security situation" with no threat to Israel from Gaza. "It's not a day, it's not a week, and unfortunately it's not a month," he said.
CHURCH HIT
The Orthodox Patriarchate of Jerusalem, the main Palestinian Christian denomination, said that overnight Israeli forces had struck the Church of Saint Porphyrius in Gaza City, where hundreds of Christians and Muslims had sought sanctuary.
It said targeting churches that were used as shelters for people fleeing bombing was "a war crime that cannot be ignored".
Video from the scene showed a wounded boy being carried from rubble at night. A civil defense worker said two people on upper floors had survived; those on lower floors had been killed and their bodies were still in the rubble.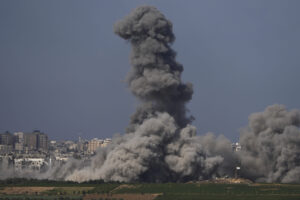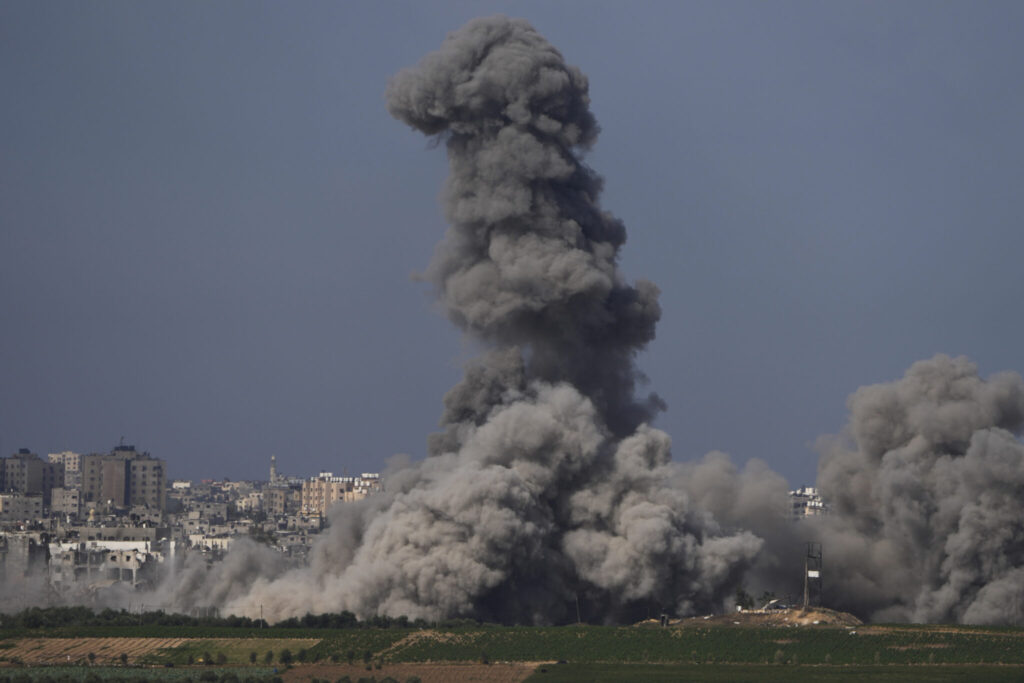 "They felt they would be safe here. They came from under the bombardment and the destruction, and they said they would be safe here but destruction chased them," a man cried out.
Gaza's Hamas-run government media office said 18 Christian Palestinians had been killed, while the health ministry later gave a toll of 16.
The Israeli military said part of the church was damaged in a strike by fighter jets on a nearby Hamas command center involved in launching rockets and mortars towards Israel, and that it was reviewing the incident.
"The IDF (Israel Defense Forces) can unequivocally state that the church was not the target of the strike," it said.
TWO PALESTINIAN TEENS KILLED IN WEST BANK CLASHES
JERUSALEM — Two Palestinian teenagers were killed Friday in the West Bank, Palestinian health officials said, raising the death toll in the territory to 83 since the start of the latest Israel-Hamas war.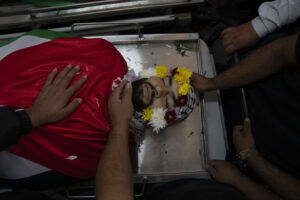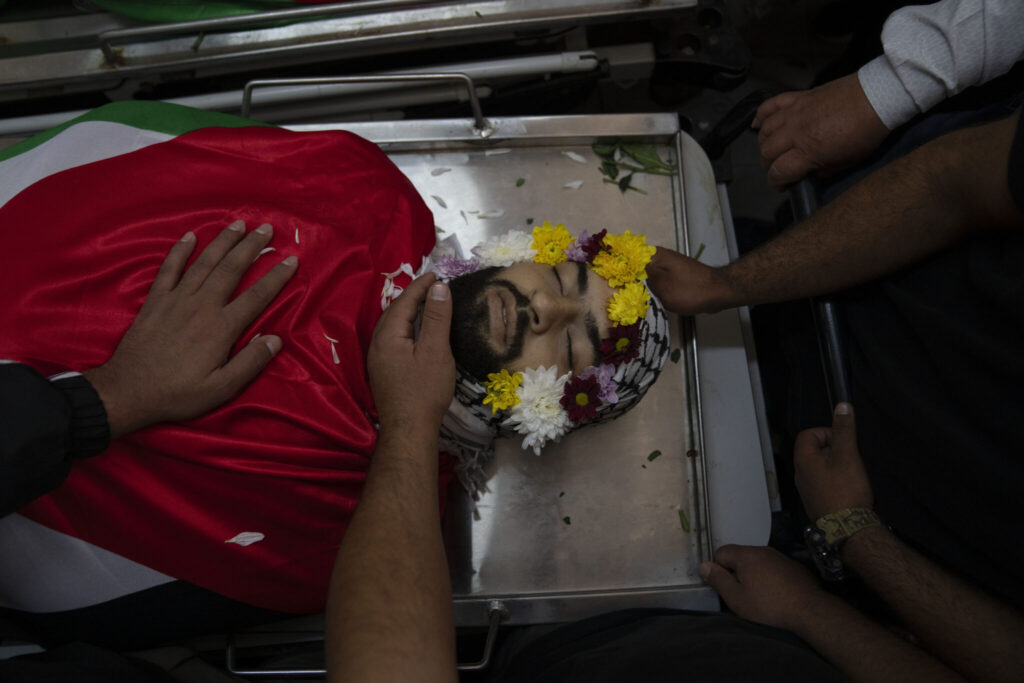 One, identified as 15-year-old Suhaib al-Sous, died after clashes with Israeli forces near Ramallah. The other, 17-year-old Oday Mansour, was killed in clashes at a military checkpoint near Hawara, a flashpoint town in the northern West Bank.
The West Bank has seethed with tension since the start of the war, with Israel raiding towns across the territory to root out militants and clashes erupting between Israeli forces and Palestinian protesters in major cities.