The scent of gasoline and the roar of more than 200 motorcycles filled the air Saturday morning outside the Big Barn Harley-Davidson in Des Moines ahead of the kick-off for Iowa Sen. Joni Ernst's annual "Roast and Ride." Eight 2024 Republican presidential candidates will be grilling pork and riding hogs in Iowa today, making their pitch to caucusgoers at one of the summer's first big campaign events, hosted by Iowa's U.S. Sen. Joni Ernst. But before hitting the fairgrounds, Ernst arrived Saturday morning in a leather Harley-Davidson vest to lead a parade of about 250 motorcyclists. By her side at the Big Barn Harley-Davidson Saturday morning was former Vice President Mike Pence, in his own leather vest packed with patches, including one for his home state of Indiana. The Associated Press has the story:
8 GOP candidates, not Trump, at Iowa rally Sat.
Newslooks- DES MOINES, Iowa (AP)
Eight Republican presidential hopefuls are in Iowa on Saturday to attend a political event hosted by U.S. Sen. Joni Ernst.
Florida Gov. Ron DeSantis and former Vice President Mike Pence are among those scheduled to appear at a rally at the state fairgrounds near Des Moines.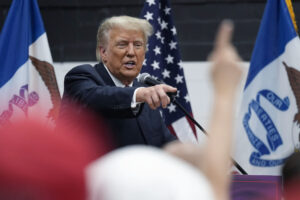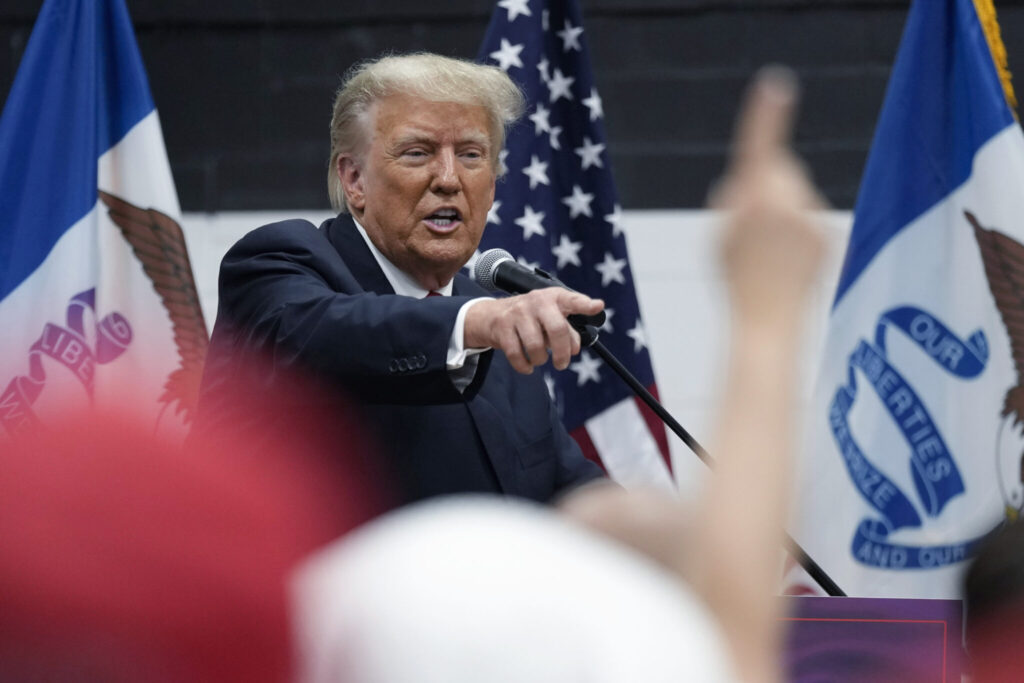 Former President Donald Trump, the leading GOP presidential candidate, will be notably absent. He has largely avoided any events that have him sharing the stage with his 2024 rivals.
DeSantis, seen as Trump's chief challenger, has been on a blitz of campaign stops across early-voting states, including Iowa, in recent days as he marked his first week as an official candidate.
The governor appeared with his family at the fairgrounds, where he signed autographs. One man asked him to sign a Bible and he thanked DeSantis "for standing up to Disney." It was a reference to an ongoing feud with the company that started when DeSantis signed a ban on classroom lessons on sexual orientation and gender identity in early school grades.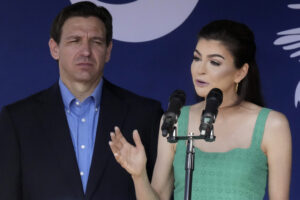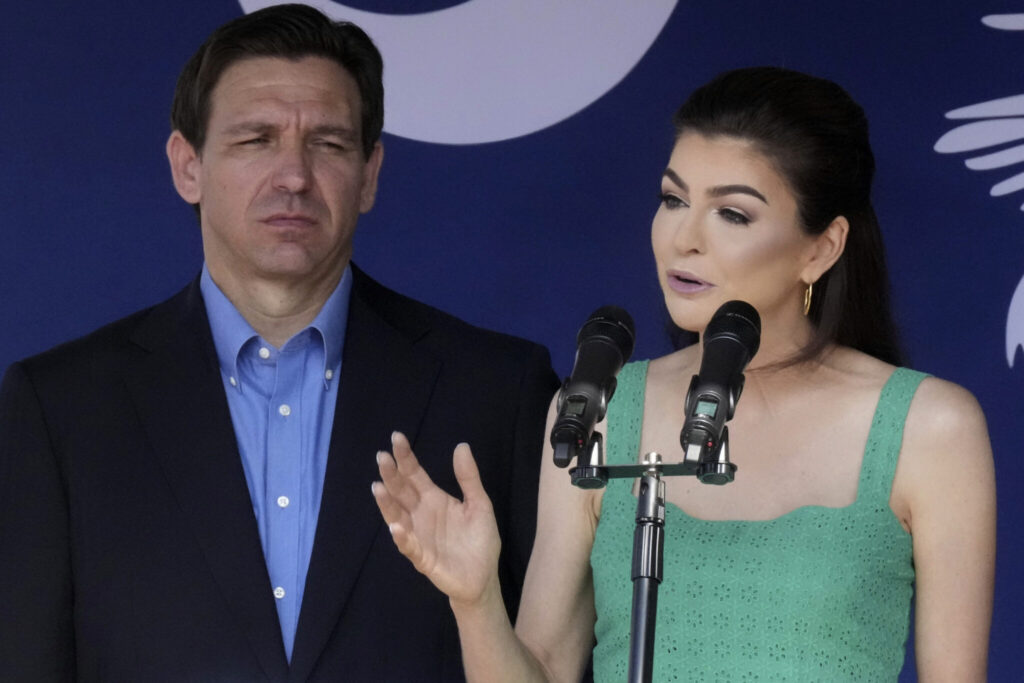 His wife, Casey DeSantis, who has become a frequent campaign presence, appeared by his side in a leather jacket with an alligator and an outline of Florida stitched onto the back, with the message, "Where woke goes to die," a slogan that the governor has adopted.
Marie Andres of Des Moines signed a form, distributed by a super political action committee supporting DeSantis, to pledge to caucus for him early next year.
"Trump did a great job, but in my opinion, too much drama," the 74-year-old said. She said she committed to the governor because she thinks DeSantis is "the best we're gonna get."
Her husband remains a staunch Trump supporter. "Believe me I've tried" to convince him otherwise, she said.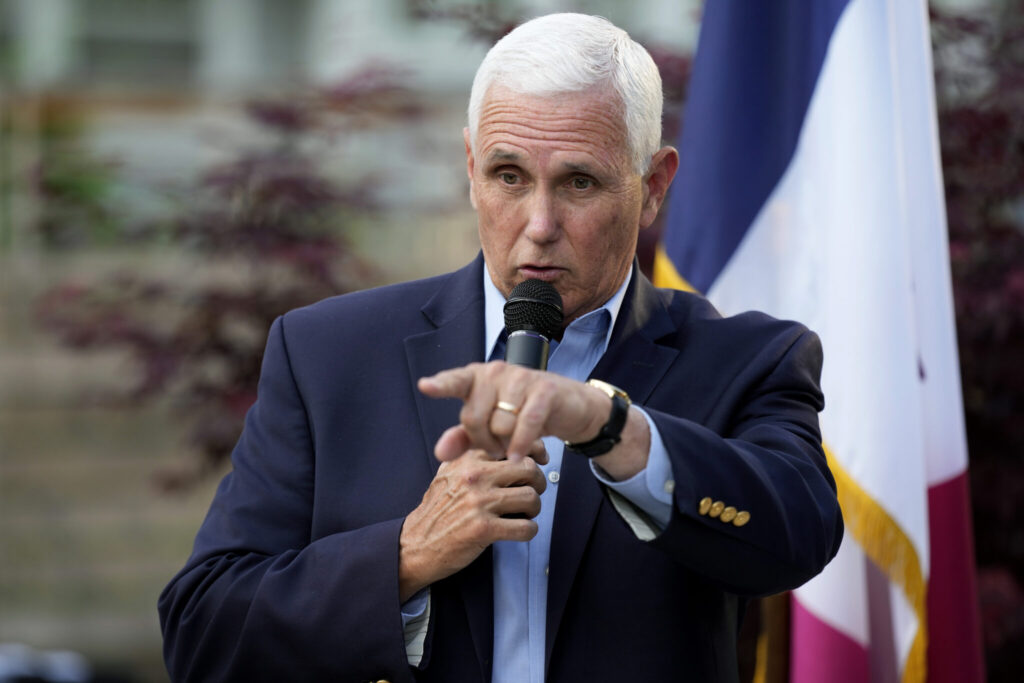 Pence, who has made frequent trips to Iowa over the past year, is not yet in the race but will launch his long-expected campaign at an event in Des Moines on Wednesday, according to two people familiar with his plans who spoke on condition of anonymity to share details before the official announcement.
Pence was the only White House hopeful participating in a morning motorcycle ride for charity that is a staple of Ernst's annual "Roast and Ride" event.
In an interview he gave to Newsmax before the ride, Pence said he and his wife, Karen, have spent much time praying and reflecting on how to serve the country next.
"We've come to a decision. I thought that there'd be no better place to announce our decision than right here in the Hawkeye state," he said.
The former vice president and former Indiana governor appeared with Ernst and a group of about 200 motorcyclists at a Harley-Davidson location in Des Moines. Pence wore jeans, boots and a leather vest with patches that said "Indiana" and messages supportive of the military.
He and Ernst stood in the back of a pickup truck and briefly addressed the riders before setting off.
"One of the reporters just asked me if we're showing up more in Iowa what our lane would be. I said I'm more worried about the lane we're going to be staying in today," Pence said.
Pence, wearing a white motorcycle helmet and with a big grin, then rode off on a cobalt blue Harley Davidson. The group planned to ride to the fairgrounds for the rest of the event, featuring barbeque and speeches.
He participated in the ride once before, in 2017.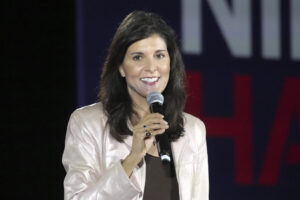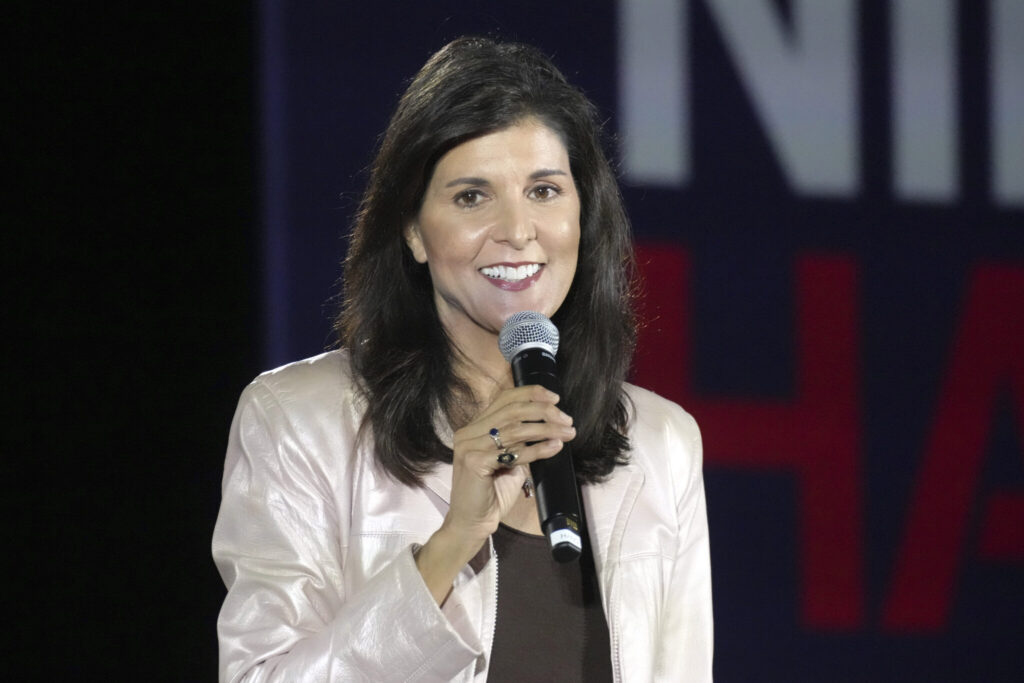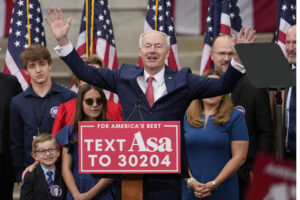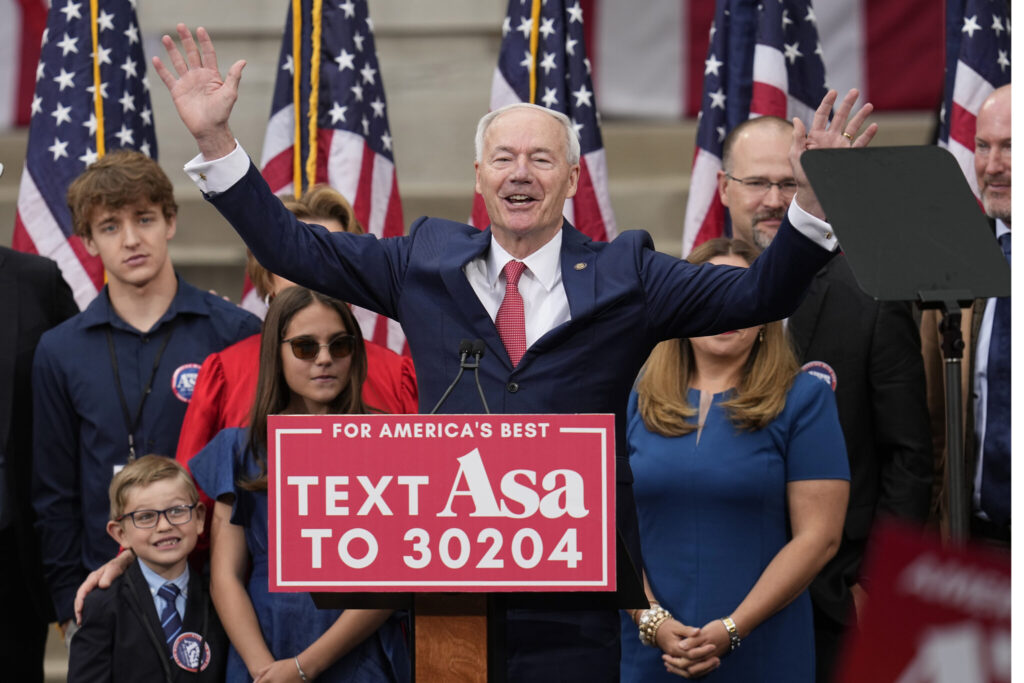 Others presidential hopefuls expected to appear at the rally later in the day include former U.N. Ambassador Nikki Haley, U.S. Sen. Tim Scott of South Carolina, former Arkansas Gov. Asa Hutchinson, Michigan businessman Perry Johnson, author Vivek Ramaswamy and conservative talk radio host Larry Elder.