Strikes on Iranian-linked bases in Syria would draw a quick response, an Iranian security spokesperson said on Saturday, after the reported death of 19 people in one of the deadliest exchanges between the U.S. and Iranian-aligned forces in years. "Any pretext to attack bases created at the request of the Syrian government to deal with terrorism and Islamic State elements in this country will be met with an immediate counter-response," Keyvan Khosravi, spokesperson for Iran's top security body, was quoted as saying by the semi-official news agency Nournews. The Associated Press has the story:
After US strike, Iran-linked Syria bases on alert
Newslooks- BEIRUT (AP)
Iran-backed fighters were on alert in eastern Syria on Saturday, a day afte r U.S. forces launched retaliatory airstrikes on sites in the war-torn country, opposition activists said. The airstrikes came after a suspected Iran-made drone killed a U.S. contractor and wounded six other Americans on Thursday.
The situation was calm following a day in which rockets were fired at bases housing U.S. troops in eastern Syria. The rockets came after U.S. airstrikes on three different areas in Syria's eastern province of Deir el-Zour, which borders Iraq, opposition activists said.
While it's not the first time the U.S. and Iran have traded strikes in Syria, the attack and the U.S. response threaten to upend recent efforts to deescalate tensions across the wider Middle East, whose rival powers have made steps toward détente in recent days after years of turmoil.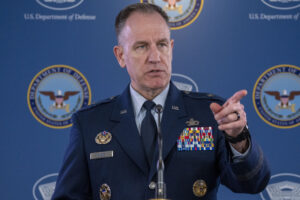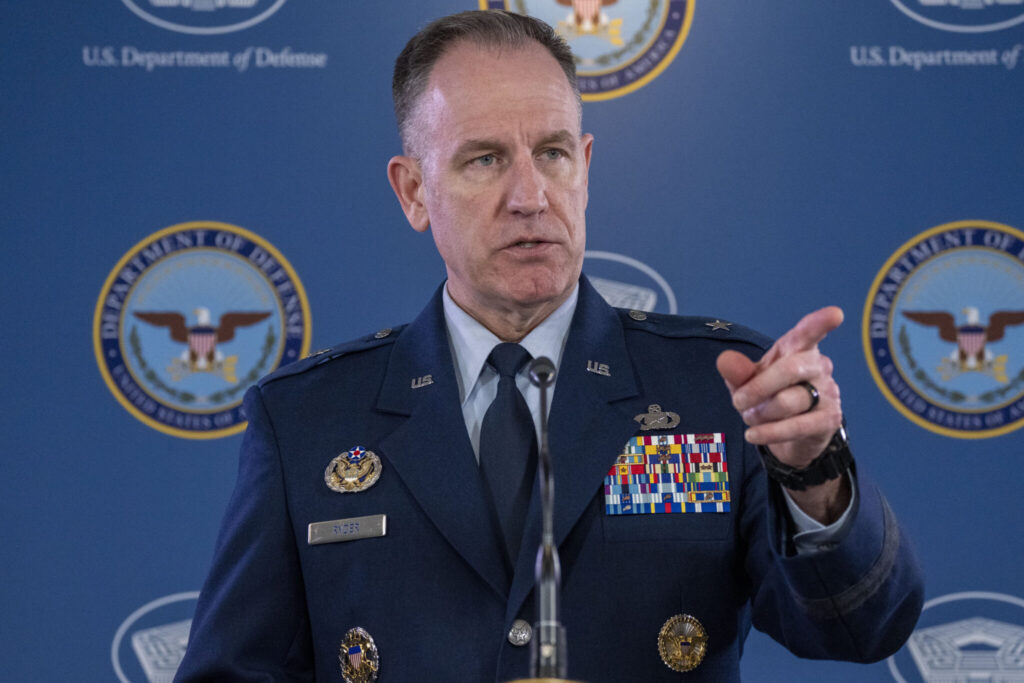 "The calm continues as Iran-backed militiamen are on alert out of concern of possible new airstrikes," said Rami Abdurrahman, who heads the Syrian Observatory for Human Rights, an opposition war monitor.
President Joe Biden said Friday that the U.S. would respond "forcefully" to protect its personnel after U.S. forces retaliated with airstrikes on sites in Syria used by groups affiliated with Iran's Revolutionary Guard. The strikes followed an attack Thursday by a suspected Iran-made drone that killed a U.S. contractor and wounded five American servicemembers and a U.S. contractor.
"The United States does not, does not seek conflict with Iran," Biden said in Ottawa, Canada, where he was on a state visit. But he said Iran and its proxies should be prepared for the U.S. "to act forcefully to protect our people. That's exactly what happened last night." Activists said the U.S. bombing killed at least four people.
In Iran, domestic media outlets quoted a spokesman for the nation's Supreme National Security Council, Keivan Khosravi, as saying that Tehran would immediately respond to any U.S. attack on Iranian bases in Syria.
"Any excuses-seeking attitude for attack on bases that are established at the request of the Syrian government, will immediately face an answer," Khosravi was quoted as saying. Khosravi rejected U.S charges that Iran is behind attacks on American bases in Syria, suggesting they are attacks against "illegal occupation of part of Syria."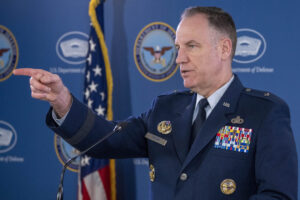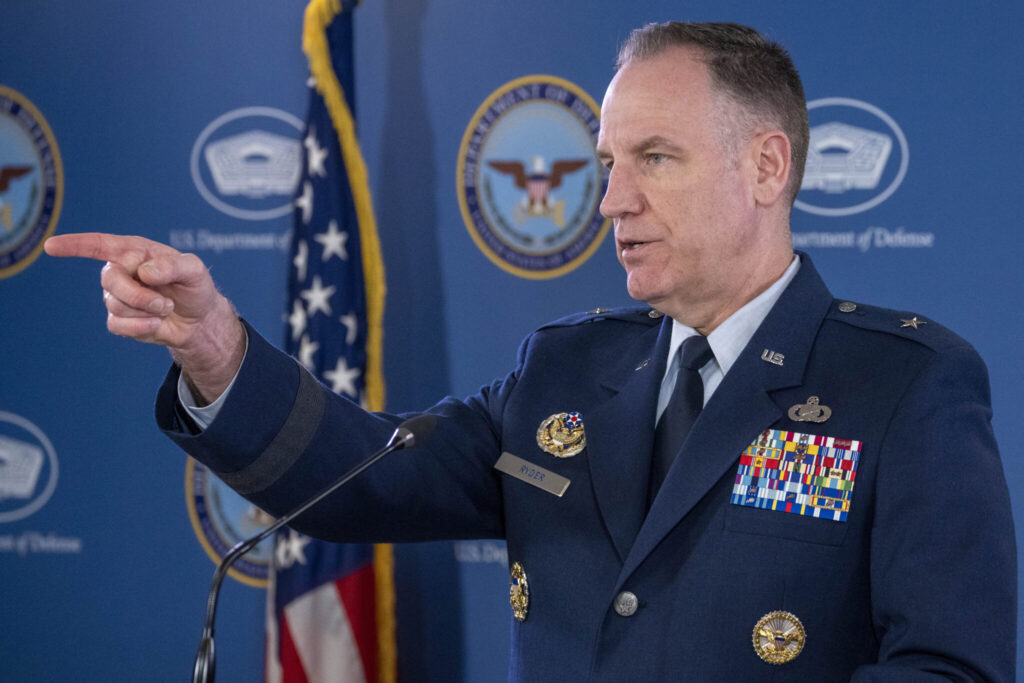 A statement issued late Friday by the Iranian Consultative Center in Syria warned the U.S. not to carry out further strikes in Syria. Otherwise, "we will have to retaliate." It warned that "it will not be a simple revenge."
The center, which speaks on behalf of Tehran in Syria, said the U.S. airstrikes targeted places used to store food products and other service centers in Deir el-Zour. It said the strike killed seven people and wounded seven others without giving the nationalities of the dead. An official with an Iran-backed group in Iraq said the strikes killed seven Iranians.
The Observatory raised the death toll from the U.S. strikes to 19, saying they were killed in three locations, including an arms depot in the Harabesh neighborhood in the city of Deir el-Zour, and two military posts near the towns of Mayadeen and Boukamal.
Iran-backed militia groups and Syrian forces control the area, which also has seen suspected airstrikes by Israel in recent months allegedly targeting Iranian supply routes.
According to U.S. officials, two simultaneous attacks were launched at U.S. forces in Syria late Friday. Officials said that based on preliminary information, there was a rocket attack on the Conoco plant, where U.S. troops are stationed, and one U.S. service member was wounded but is in stable condition. At about the same time, several drones were launched at Green Village, in Deir el-Zour province where U.S. troops are also based. One official said all but one of the drones were shot down, and there were no U.S. injuries there. The officials spoke on condition of anonymity to discuss military operations.
Iran's paramilitary Revolutionary Guard, which answers only to Supreme Leader Ayatollah Ali Khamenei, has been suspected of carrying out attacks with bomb-carrying drones across the wider Middle East.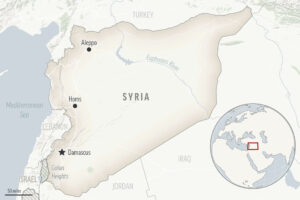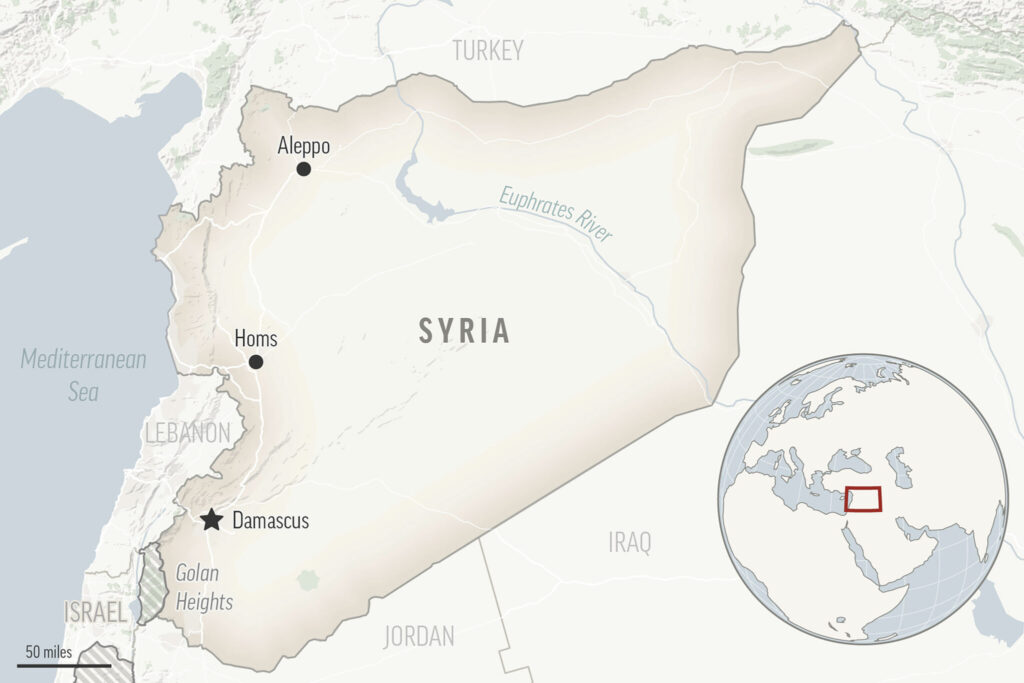 U.S. Defense Secretary Lloyd Austin said the American intelligence community had determined the drone in Thursday's attack was of Iranian origin, but offered no other immediate evidence to support the claim. The drone hit a coalition base in the northeast Syrian city of Hasakeh.
Iran relies on a network of proxy forces throughout the Mideast to counter the U.S. and Israel, its arch regional enemy. The U.S. has had forces in northeast Syria since 2015, when they deployed as part of the fight against the Islamic State group, and maintains some 900 troops there, working with Kurdish-led forces that control around a third of Syria.
The exchange of strikes came as Saudi Arabia and Iran have been working toward reopening embassies in each other's countries. The kingdom also acknowledged efforts to reopen a Saudi embassy in Syria, whose embattled President Bashar Assad has been backed by Iran in his country's long war.
A State Department spokesperson said Saturday that they have been in contact with Saudi officials about their approach to the region, including with Syria adding that Washington's stance against normalization with Assad's government "remains unchanged, and we have been clear about this."
The spokesperson said that the U.S.'s consistent message to regional partners who are engaging with the Syrian government has been that "credible steps to improve the situation for the Syrian people should be front and center in any engagement."
According to officials, Iran has launched 80 attacks against U.S. forces and locations in Iraq and Syria since January 2021. The vast majority of those have been in Syria.
The U.S. under Biden has struck Syria previously over tensions with Iran — in February and June of 2021, as well as August 2022.
Syria's conflict that began in 2011 has left nearly half a million people dead.