President Joe Biden doled out medals – and some jokes – to the delayed recipients of the 2021 National Humanities Medal and National Medal of Arts. The White House hosted a livestreamed East Room ceremony Tuesday for the recipients, who included Mindy Kaling, Gladys Knight, Julia Louis-Dreyfus, Bruce Springsteen and fashion designer Vera Wang. The Associated Press has the story:
Biden honored Springsteen, Kaling, other 22
Newslooks- WASHINGTON (AP)
President Joe Biden welcomed a high-wattage collection of singers, authors, artists and humanitarians to the White House on Tuesday to present them with medals — and then stole the show himself with a quip about seeking reelection.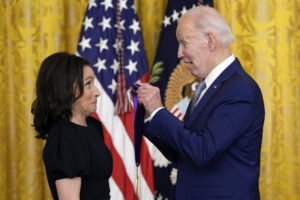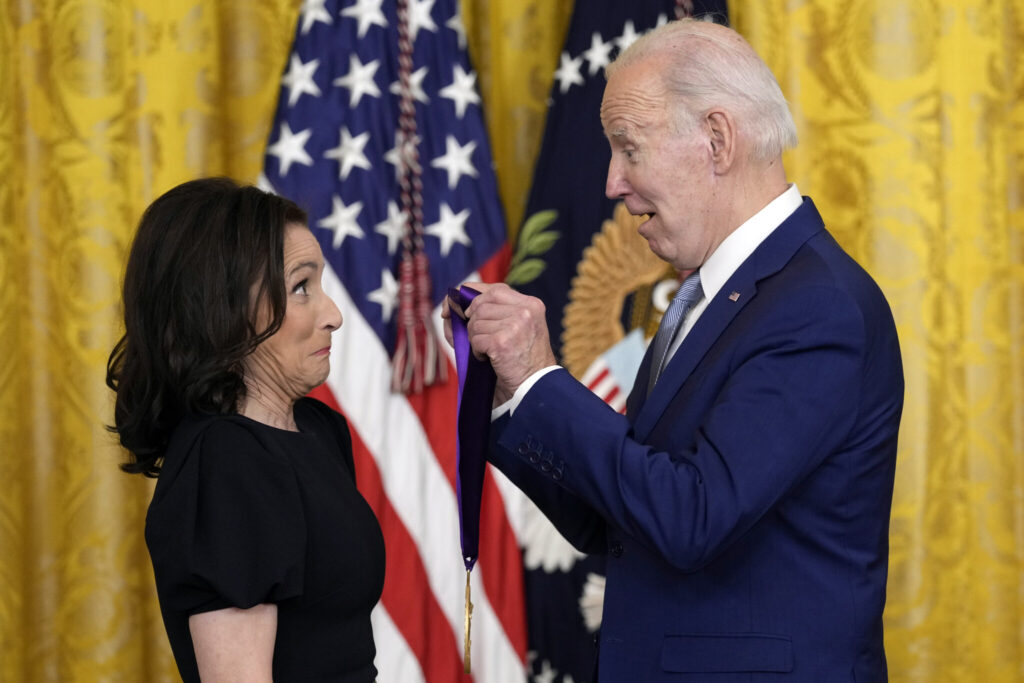 Bruce Springsteen, Julia Louis-Dreyfus, Mindy Kaling and Gladys Knight were among the 22 people and organizations being honored. When author Colson Whitehead's award was announced, Biden noted that the author of "The Underground Railroad" and "The Nickel Boys" has already won back-to-back Pulitzer Prizes.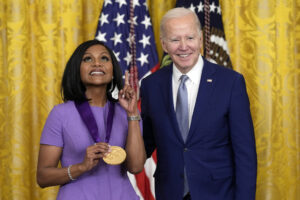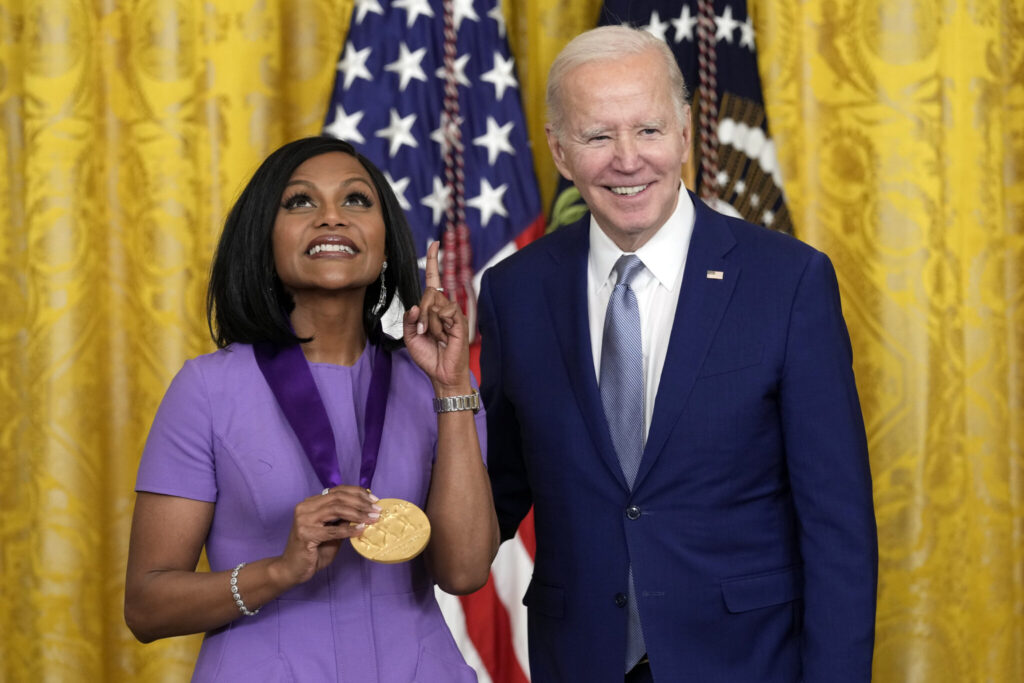 The president, who is expected to announce for reelection this spring, quickly picked up on that and joked that he was looking "for a back-to-back myself," drawing a laugh from the audience.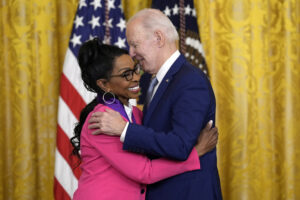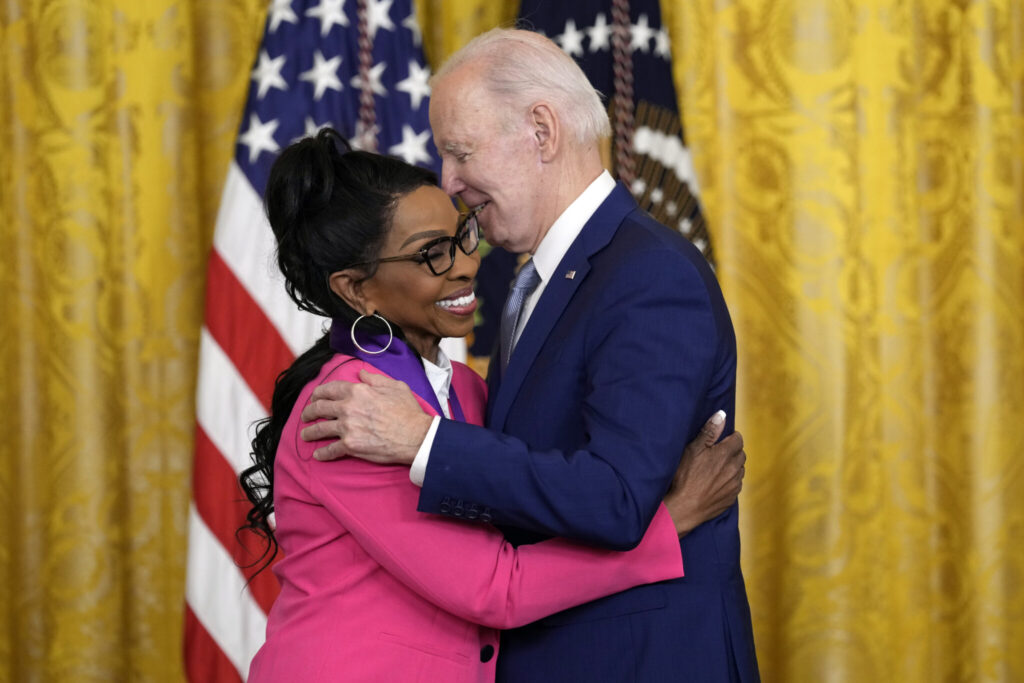 It was a feel-good event in the East Room, as the honorees stepped forward to receive their awards one by one. Louis-Dreyfus, who channeled Biden's resume when she starred in "Veep," jokingly sagged under the weight when the president placed the medal for the arts around her neck. Springsteen, with his everyman persona, looked incongruous in a black suit. Poet and author Richard Blanco stunned in a teal tuxedo. Knight, the "empress of soul," gave the president a giant hug when he put the medal around her neck.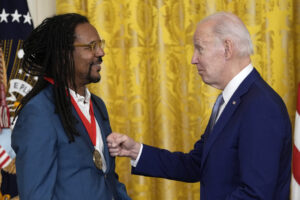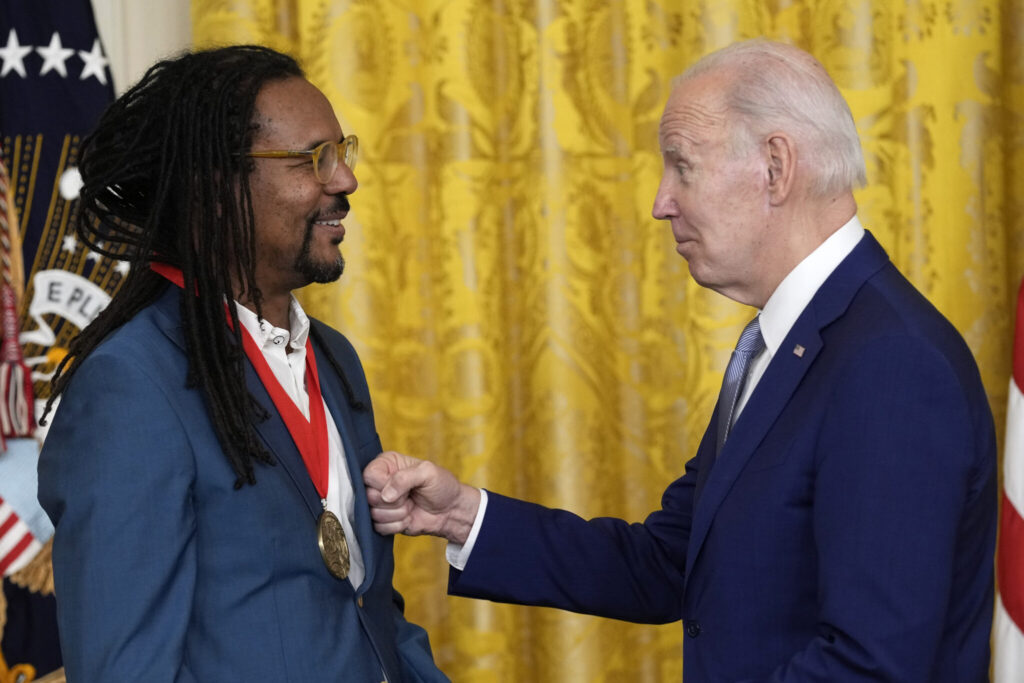 Biden joked that he opens his closet to find designer Vera Wang inside — her clothes, anyway — then said, "Your dresses always look beautiful on my wife."
The medals are Biden's first batch of awards for the arts and humanities and were delayed by the pandemic. The president surprised Sir Elton John with a National Humanities Medal during a White House musical event last September.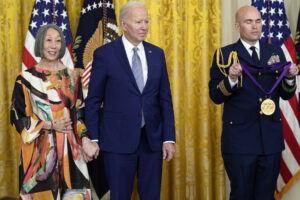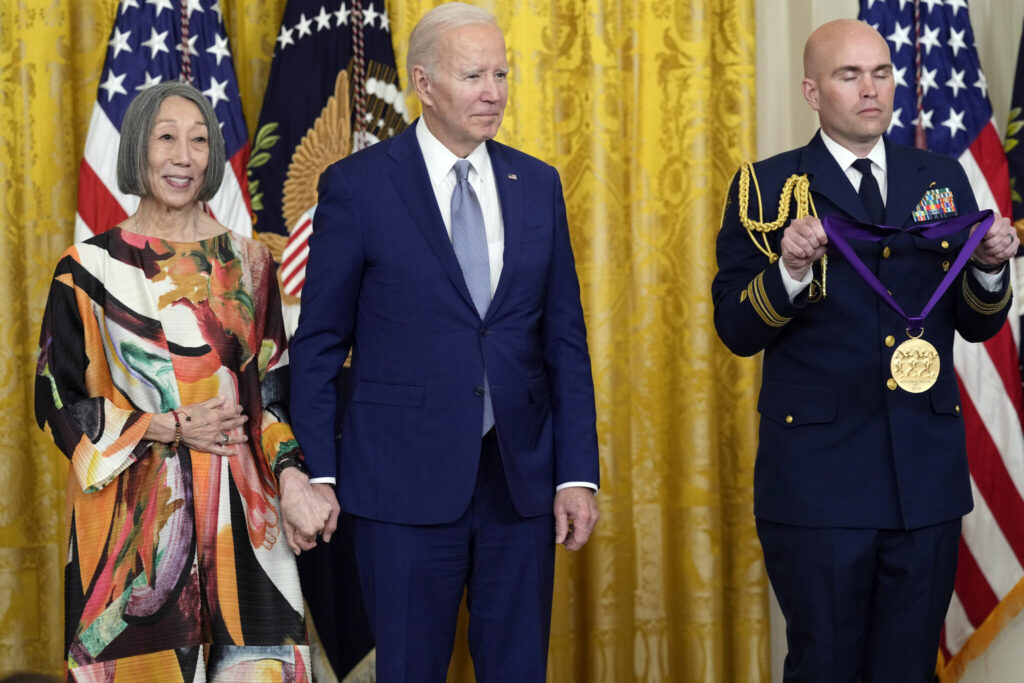 Recipients of the 2021 National Medal of Arts:
— Judith Francisca Baca, artist.
— Fred Eychaner, businessman and philanthropist.
— Jose Feliciano, singer.
— Mindy Kaling, actress.
— Gladys Knight, singer.
— Julia Louis-Dreyfus, actor.
— Antonio Martorell-Cardona, painter.
— Joan Shigekawa, film producer.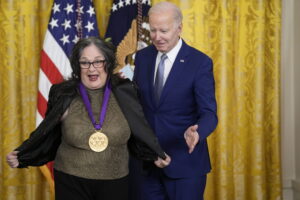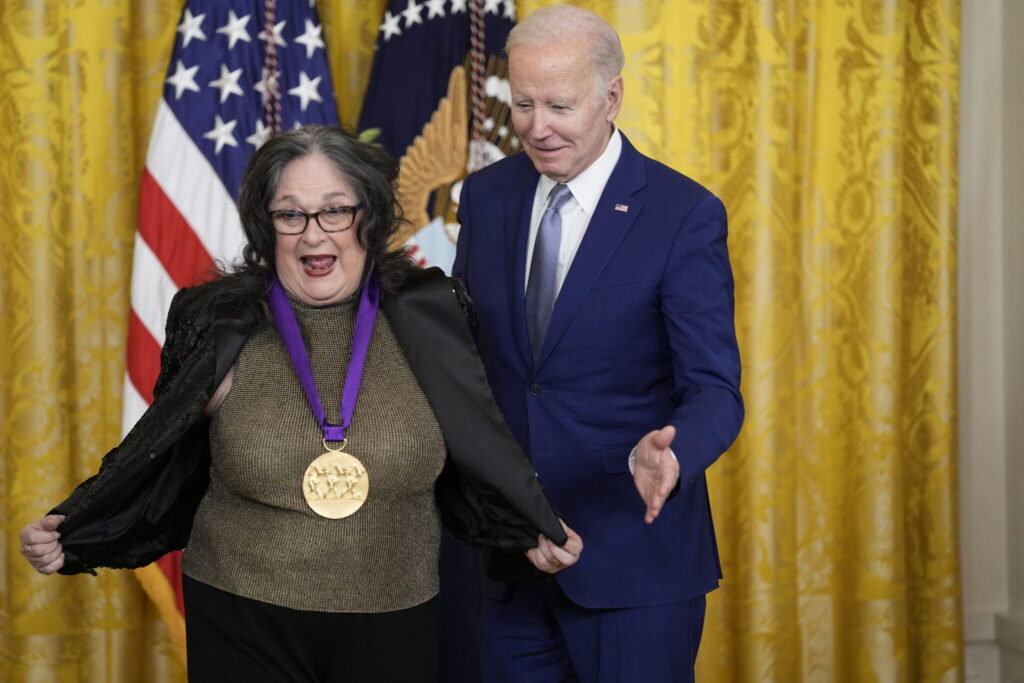 — Bruce Springsteen.
— Vera Wang, fashion designer.
— The Billie Holiday Theatre.
— The International Association of Blacks in Dance.
Recipients of the 2021 National Humanities Medal:
— Richard Blanco, poet and author.
— Johnnetta Betsch Cole, anthropologist.
— Walter Isaacson, writer.
— Earl Lewis, social historian.
— Henrietta Mann, academic.
— Ann Patchett, author.
— Bryan Stevenson, advocate for the poor.
— Amy Tan, author.
— Tara Westover, author.
— Colson Whitehead, author.
— Native America Calling.