Morocco is an Important Force for Stability, Peace, Progress and Moderation, said Antony Blinken
Washington Newslooks \ (MAP)
U.S. Secretary of State Antony Blinken, on Monday, commended, during his talks with Moroccan minister of Foreign Affairs, African cooperation and Moroccans living abroad, Nasser Bourita, the "longstanding, historical, and steadfast partnership" between the United States and Morocco, noting that the kingdom "has been such an important force for stability, peace, progress, and moderation."
Mr. Blinken also hailed Morocco's "leadership" in regional peace and stability with the renewal of relations with Israel, climate change, and renewable energy, stressing the close bilateral cooperation between Washington and Rabat in various areas of common interest.
Regarding military cooperation, the U.S. State Secretary pointed to the upcoming African Lion exercises that Morocco will be hosting.
During these talks, held within the framework of regular political consultations on the various aspects of the strategic partnership, Mr. Bourita underlined the "solid and historic friendship" between the two countries, noting that this partnership "has never been stronger as it is today."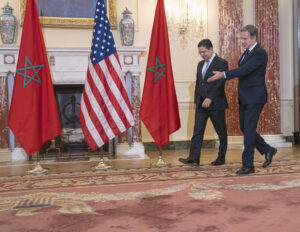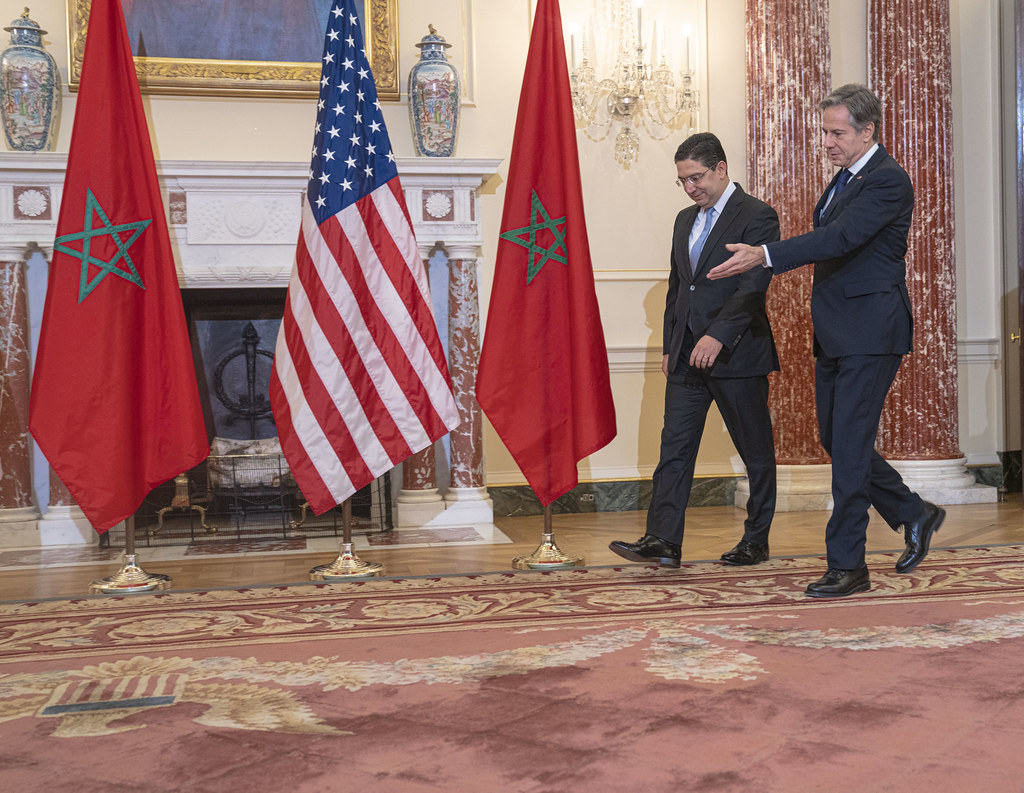 "His Majesty King Mohammed VI values this partnership based on our shared commitments for peace, stability, and prosperity," the minister stressed.
Under the leadership of His Majesty King Mohammed VI and US President Joe Biden, the partnership between Rabat and Washington has experienced sustained momentum in all areas in recent years.
"Our discussions are always productive and constructive," Mr. Bourita said, adding that the partnership between the two countries contributes to "serve our people but also peace and stability worldwide."
Mr. Bourita's visit to Washington, marked by meetings with senior American officials both at the State Department and at the White House, is an opportunity to discuss the means aimed at further consolidating the Moroccan-U.S. strategic partnership as well as international and regional issues of common interest, particularly in the Middle East and Africa.
This trip confirms the dynamic of regular exchanges between Morocco and the United States, which has intensified considerably over the past two years, with the visit to the Kingdom of several senior U.S. officials.