U.S. Secretary of State Antony Blinken and Russian Foreign Minister Sergey Lavrov chatted briefly at a Group of 20 meeting in India on Thursday, marking the first meeting between the top diplomats since Russia invaded Ukraine. The Associated Press has the story:
Blinken, Lavrov meet briefly at G-20 in India
Newslooks- NEW DELHI (AP)
U.S. Secretary of State Antony Blinken and Russian Foreign Minister Sergey Lavrov talked briefly Thursday at a meeting of top diplomats from the Group of 20 nations in the first high-level meeting in months between the two countries.
U.S. officials said Blinken and Lavrov chatted for roughly 10 minutes on the sidelines of the G-20 conference in New Delhi. The short encounter came as relations between Washington and Moscow have plummeted while tensions over Russia's war with Ukraine have soared.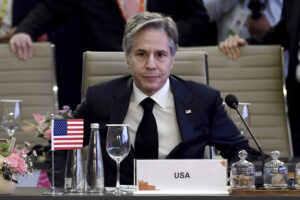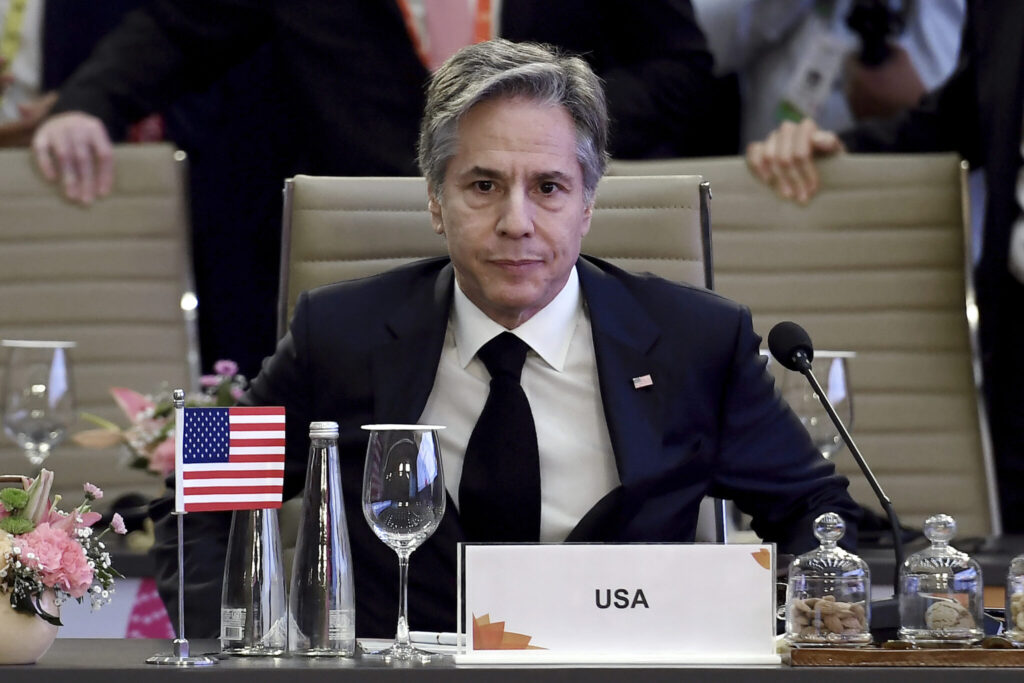 A senior U.S. official said Blinken used the discussion to make three points to Lavrov: that the U.S. would support Ukraine in the conflict for as long as it takes to bring the war to an end, that Russia should reverse its decision to suspend participation in the New START nuclear treaty and that Moscow should release detained American Paul Whelan.
The official, who spoke to reporters on condition of anonymity to discuss the private conversation, said Blinken had "disabused" Lavrov of any idea they might have that U.S. support for Ukraine is wavering.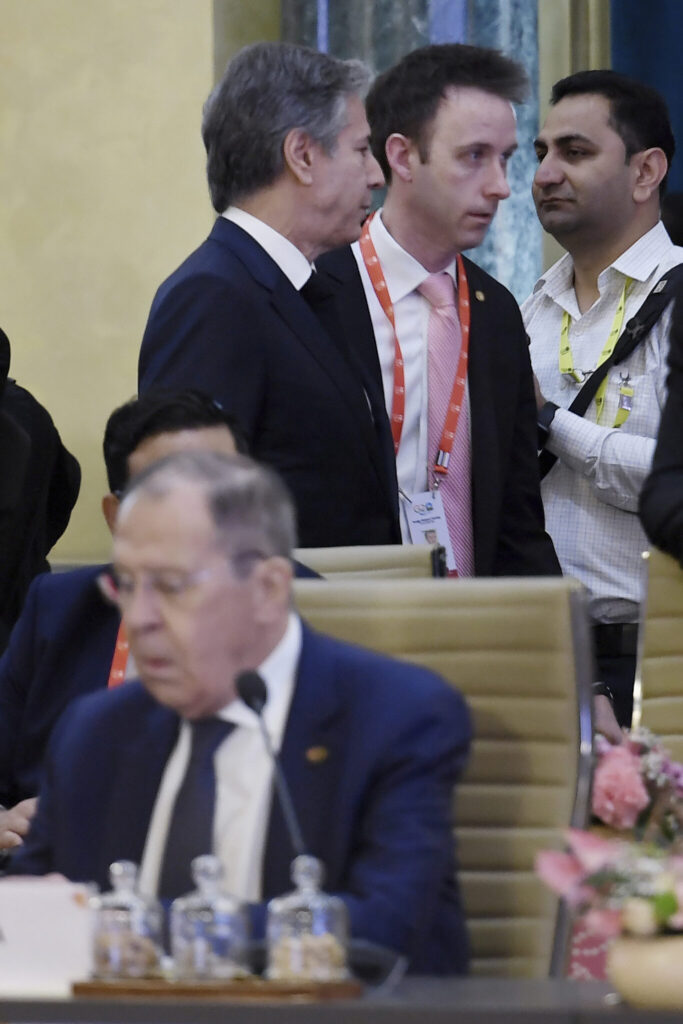 The official declined to characterize Lavrov's response but said Blinken did not get the impression that there would be any change in Russia's behavior in the near term.
Russia had no immediate comment on the substance of the conversation, but Russian Foreign Ministry spokesperson Maria Zakharova said Blinken had asked to speak to Lavrov.
It was their first contact since last summer, when Blinken called Lavrov by phone about a U.S. proposal for Russia to release Whelan and formerly detained WNBA star Brittney Griner. Griner was later released in a swap for imprisoned Russian arms dealer Viktor Bout but Whelan remains detained in Russia after being accused of spying.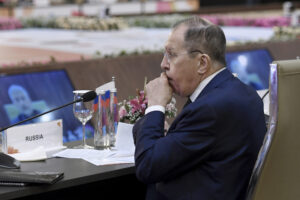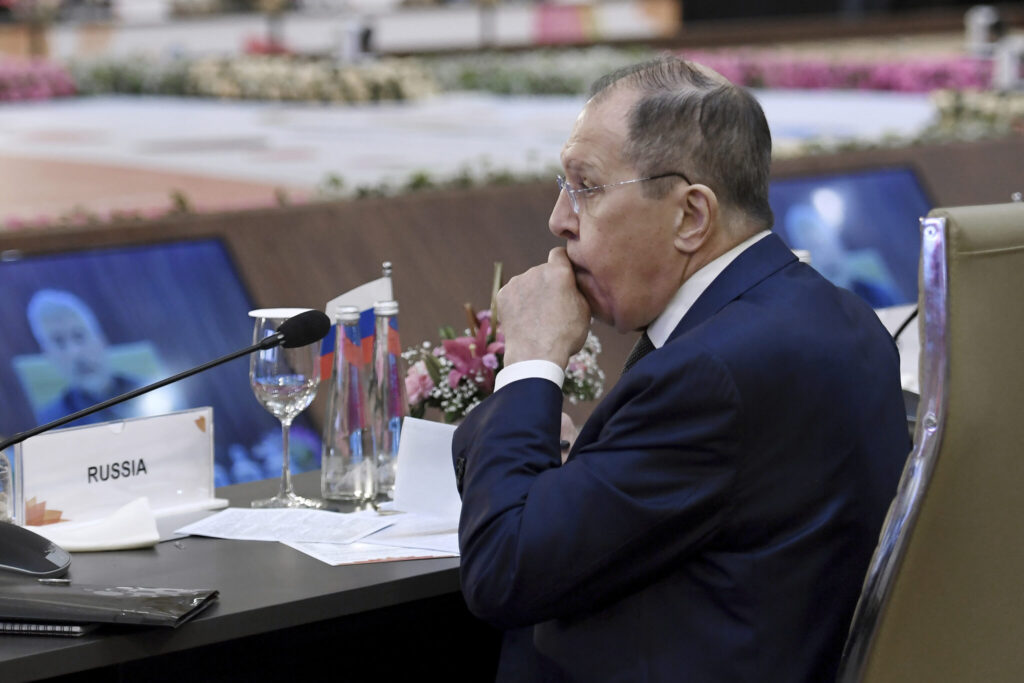 The last time Blinken and Lavrov met in person was in Geneva, Switzerland, in January 2022 on the eve of Russia's invasion. At that meeting, Blinken warned Lavrov about consequences Russia would face if it went ahead with its planned military operation but also sought to address some complaints that Russian President Vladimir Putin had made about the U.S. and NATO.
Those talks proved to be inconclusive as Russia moved ahead with its plans to invade and Blinken then canceled a scheduled followup meeting with Lavrov that was set for just two days before Moscow eventually invaded on Feb. 24, 2022.
The two men have attended several international conferences together since the war began, notably the last G-20 foreign ministers' meeting in Bali, Indonesia, last year, but had not come face-to-face until Thursday.