Red Sox DH Justin Turner taken to hospital, receives 16 stitches after HBP to face. Boston Red Sox veteran Justin Turner left a spring training game Monday after taking a pitch directly to the face, leaving him on the ground and bleeding from his mouth. The scary scene came in the bottom of the first inning, with Turner facing Detroit Tigers right-hander Matt Manning. Turner spent a minute on the ground as Red Sox trainers looked at him and eventually left while covering his face with a towel.
Boston's Turner hit on face, gets 16 stitches
Newslooks- FORT MYERS, Fla. (AP)
Boston's Justin Turner needed 16 stitches after he was hit on the face with a pitch in Monday's game against the Detroit Tigers.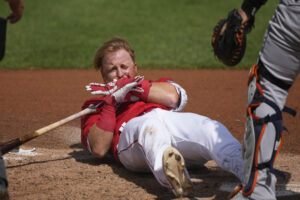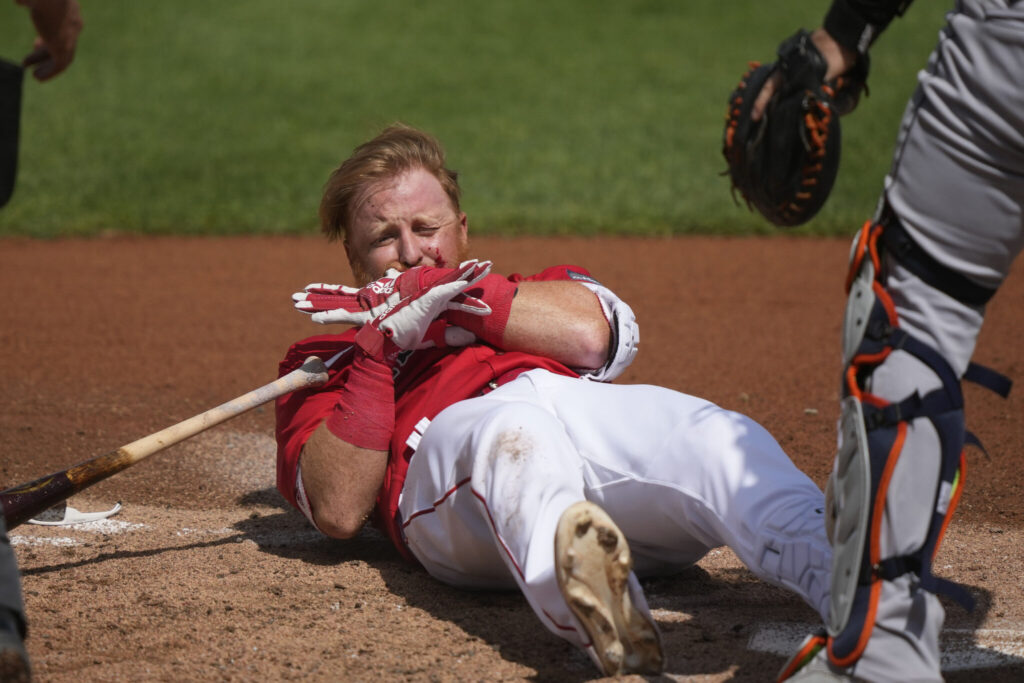 The 38-year-old fell to the ground after getting hit by right-hander Matt Manning. Medical personnel rushed to the plate, and Turner was bleeding and had a towel on his face as he walked off the field.
Turner's wife, Kourtney, posted to Instagram that the infielder had "16 stitches and a lot of swelling but we are thanking God for no fractures & clear scans."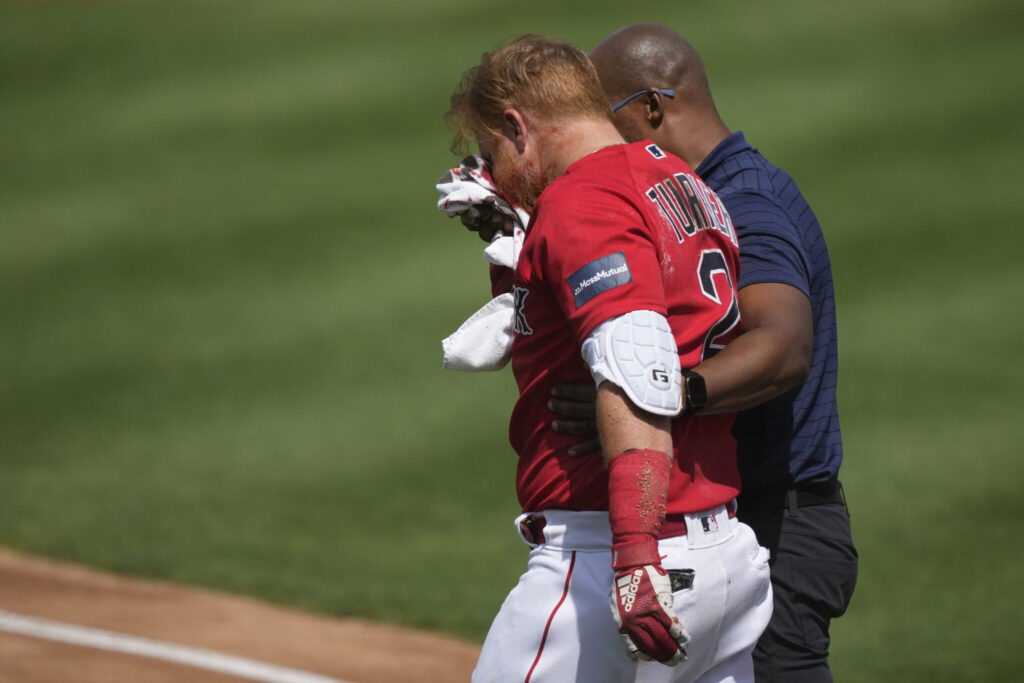 "He's receiving treatment for soft tissue injuries, and is being monitored for a concussion," the Red Sox said in a statement. "He will undergo further testing, and we'll update as we have more information. Justin is stable, alert, and in good spirits given the circumstances."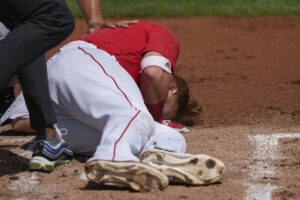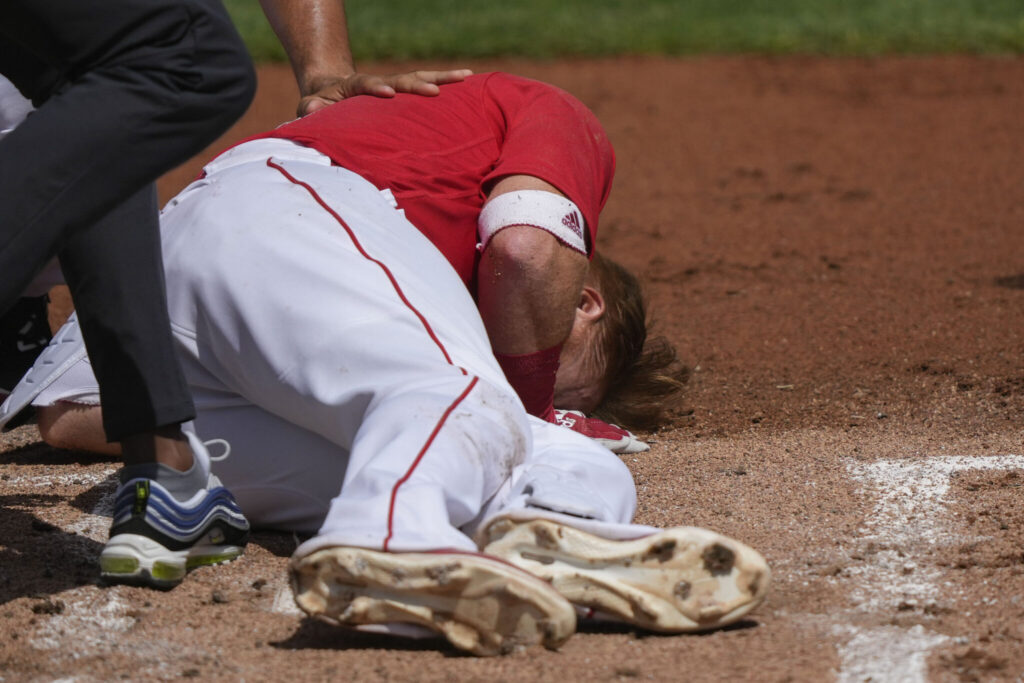 The two-time All-Star signed a $15 million, one-year deal with Red Sox during the offseason after spending the past nine years with the Dodgers. He hit .278 with 13 homers and 81 RBIs in 128 games last season.