Residents in the mountains east of Los Angeles, California, were growing increasingly desperate Saturday and begging for help as they remained trapped by record snowfall. Up to 7 feet of snow dumped by the historic blizzard ravaged swaths of California last weekend, but after a week, crews have been stymied in clearing mountain roads and rescue workers have faced obstacles in getting help to stranded residents. The Associated Press has the story:
Californians rescued from snow by neighbors
Newslooks- LOS ANGELES (AP)
Search crews have rescued Californians stranded for days in multiple feet of snow after back-to-back storms plastered the state's mountain communities and trapped many in their homes.
In Inyo County on the eastern side of the Sierra Nevada, volunteer rescuers tried for days to locate a man who was last heard from Feb. 24 before he drove out from the community of Big Pine. The California Highway Patrol identified a cell phone ping linked to the man Thursday and sent a helicopter crew that spotted a partly snow-covered vehicle with the man waving inside, sheriff's authorities said in a statement.
In the San Bernardino Mountains, sheriff's authorities on Friday rescued a pair of 17-year-olds who were dropped off five days earlier to hike a section of the Pacific Crest Trail and hadn't communicated with their parents for three days. A sheriff's helicopter flew over the trail and landed in heavy snow to rescue the teens, who were hiking in four to five feet (1.2 to 1.5 meters) of snow drifts and limited visibility that made it tough to stay on the trail, the county sheriff's department said in a statement.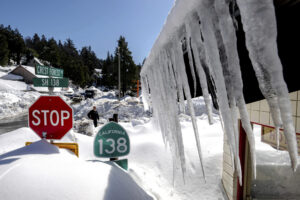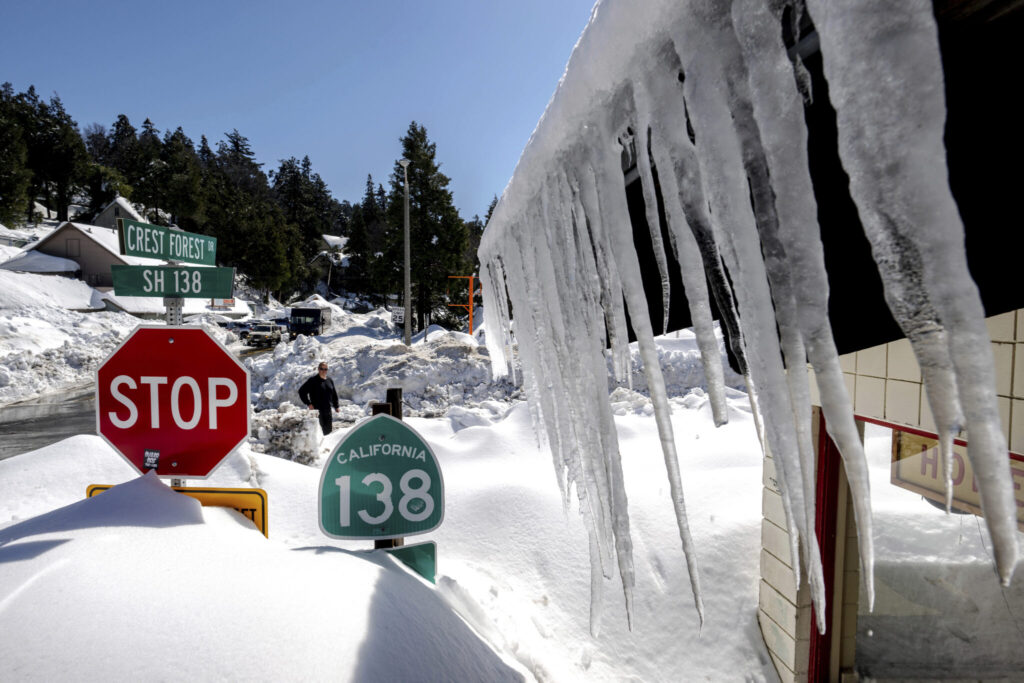 The dramatic rescues come as California is struggling to dig out residents in mountain communities from as much as 10 feet (3 meters) of snow after back-to-back storms battered the state. Gov. Gavin Newsom has declared states of emergency in 13 counties including San Bernardino County, where the massive snowfall has closed roads, caused power outages, collapsed roofs and trapped residents in their homes for more than a week.
Some residents could be shut in for another week due to the challenges in clearing out so much snow. The Red Cross has set up a shelter at a local high school and food distribution centers have been set up in several communities.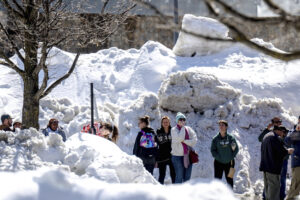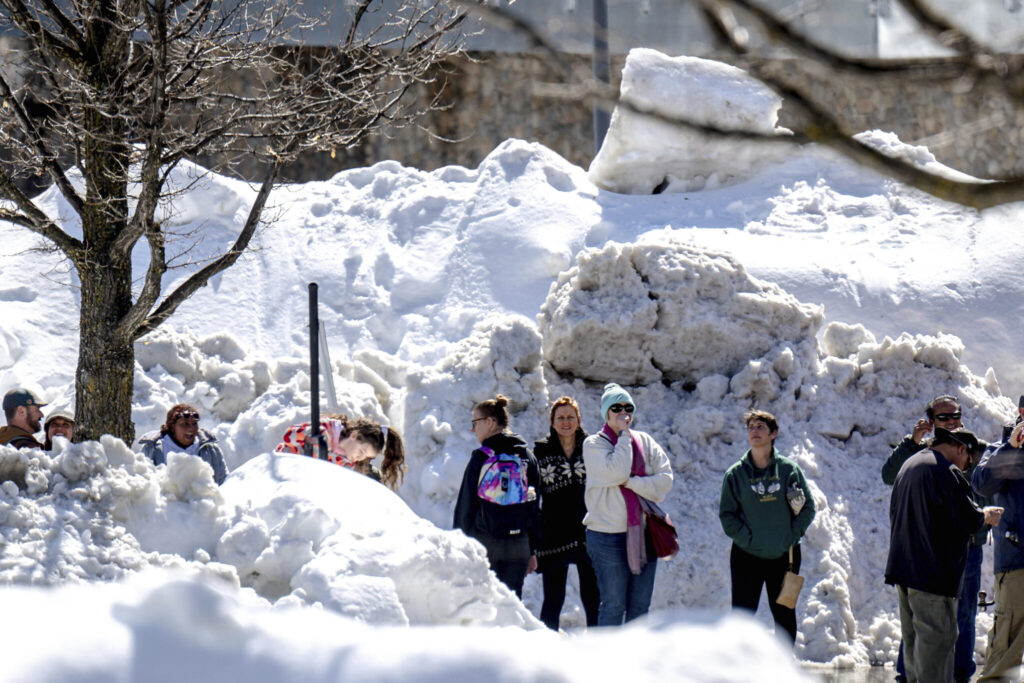 Katy Curtis, who lives in the San Bernardino mountain community of Crestline, said she hiked with snow shoes for five miles (eight kilometers) to get a can of gasoline to a family trapped in their house to fuel a generator.
"I'm healthy so I just thought well, I can walk and I did but it was probably the longest day of my life," said Curtis, adding the family had someone with a medical necessity. She said cars are completely buried in snow, and it is piled up to the roof of her home.
"We're just all so exhausted in every way," she said.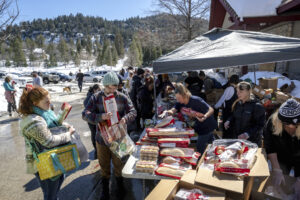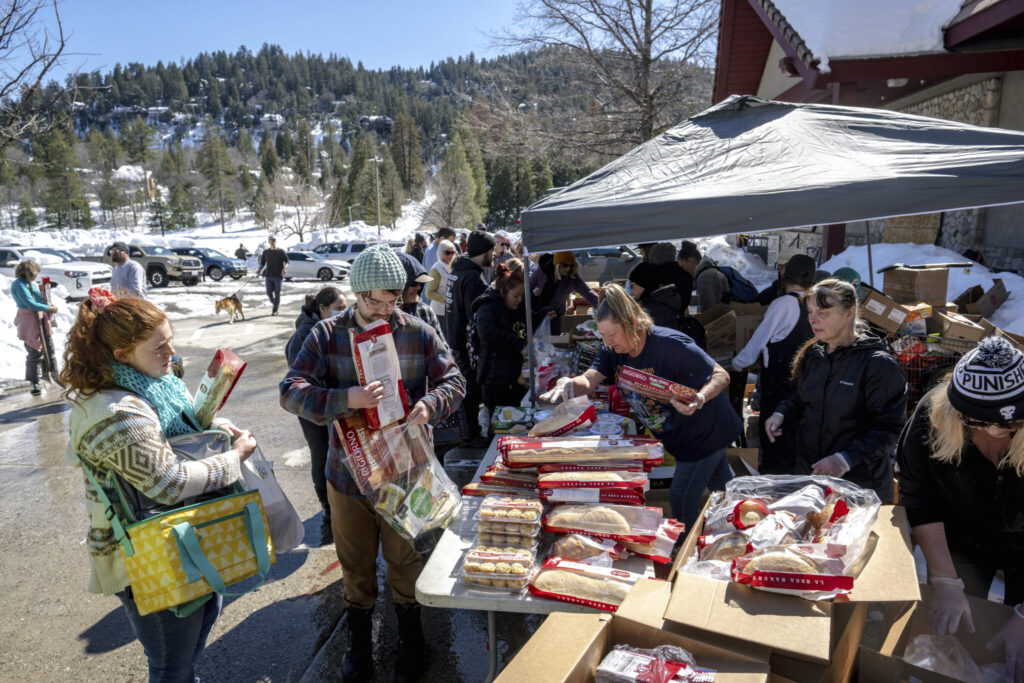 In Northern California, another strong storm is expected to dump yet more snow in mountain communities this weekend, according to National Weather Service in Sacramento. There is a slight chance of snow showers in the San Bernardino County mountains on Sunday, according to the National Weather Service in San Diego.