As Tokyo is getting ready for the Olympics which start July 23rd, the city braces for a surge in infection cases. There are concerns about the possibility of hospitals being overrun. The Associated Press has the story:
New daily cases have been steadily climbing since mid-June
TOKYO — Coronavirus cases in Tokyo have surged above 1,300 for a six-month high, just one week before the Olympics.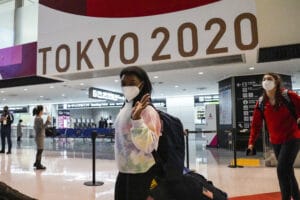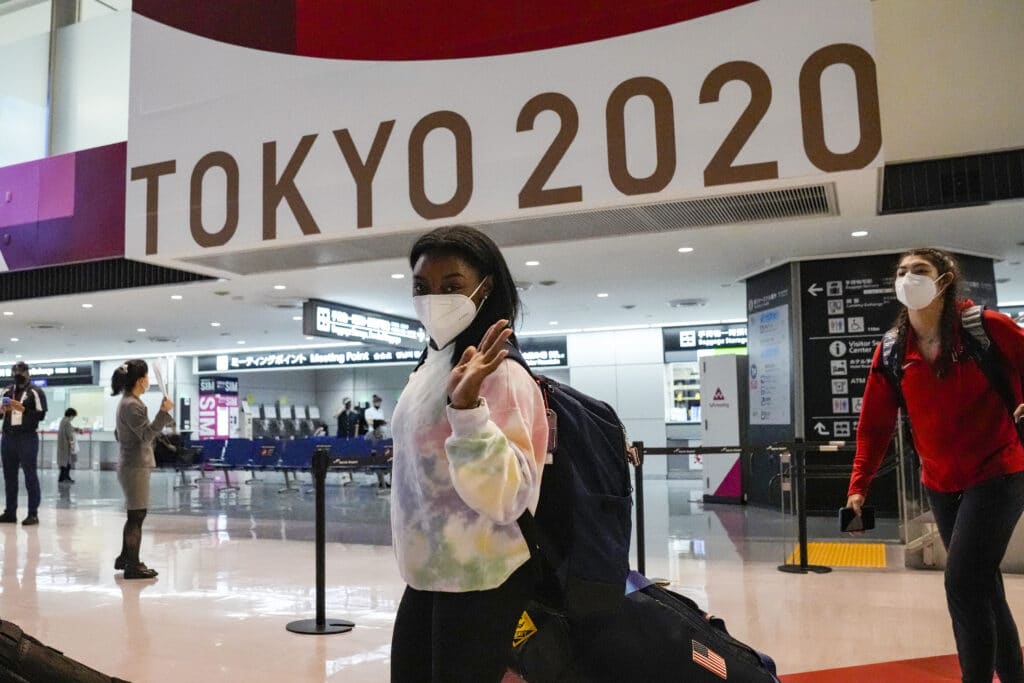 There are concerns a dramatic increase could flood hospitals during the Olympics, which start on July 23.
Tokyo is under a fourth state of emergency. It began Monday and requires restaurants and bars to close early and not serve alcohol through the Olympics, which end in early August.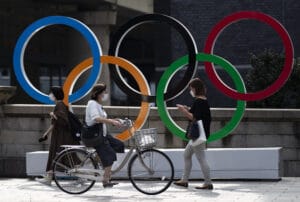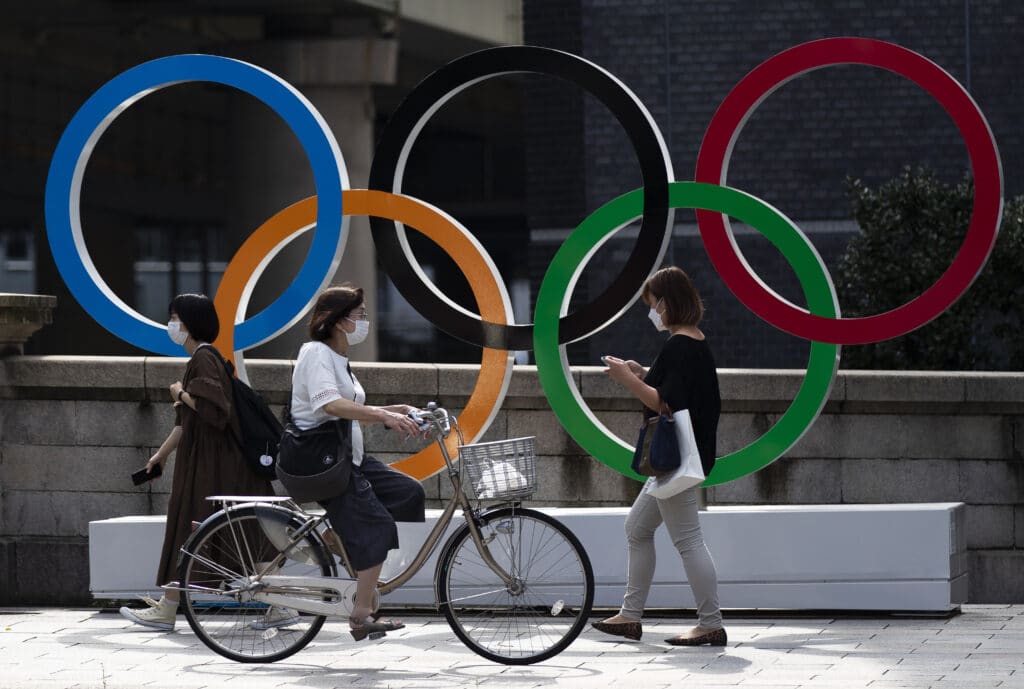 The tally Thursday is the highest since 1,485 were recorded on Jan. 21, when Japan was under an earlier state of emergency. It's an increase from 1,149 cases on Wednesday.
New daily cases have been steadily climbing since mid-June. Health experts say cases could hit several thousand during the games. Last week, organizers banned local fans at most Olympic events.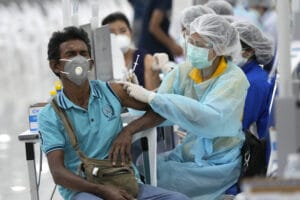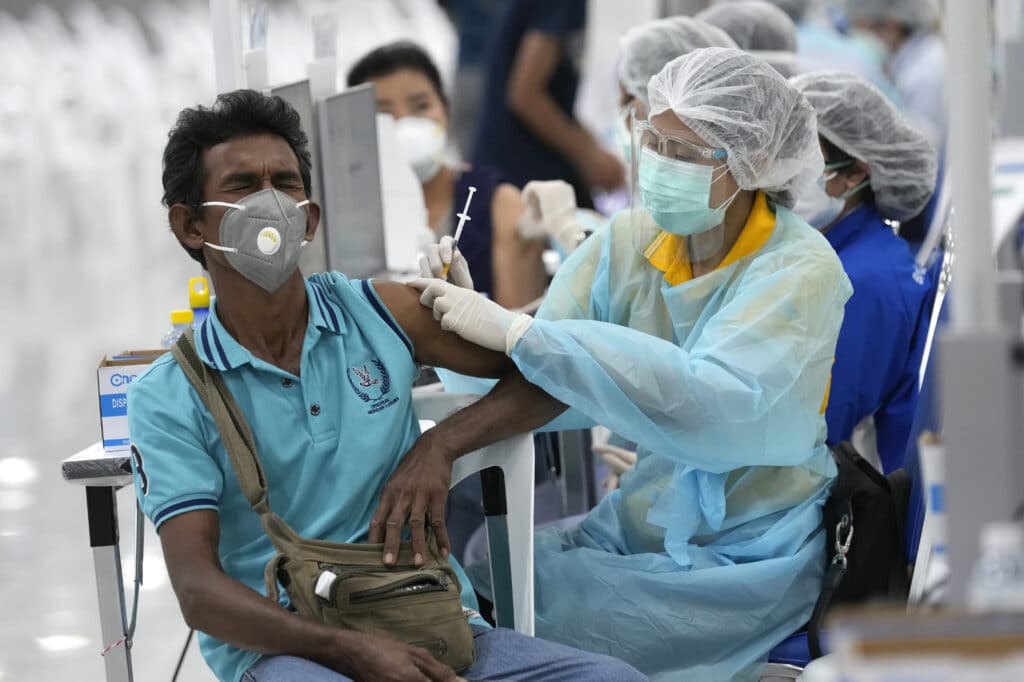 MORE ON THE PANDEMIC:
— US ships 3.2M Johnson & Johnson vaccine doses to Philippines
— Melbourne to lockdown for 5 days because of virus cases
— How the pandemic may have accelerated the creep of authoritarianism
— Vaccine deliveries in Asia finally picking up speed
Follow AP's pandemic coverage at https://apnews.com/hub/coronavirus-pandemic and https://apnews.com/hub/coronavirus-vaccine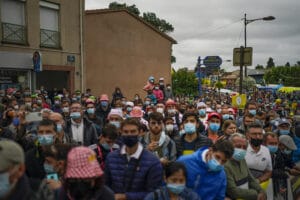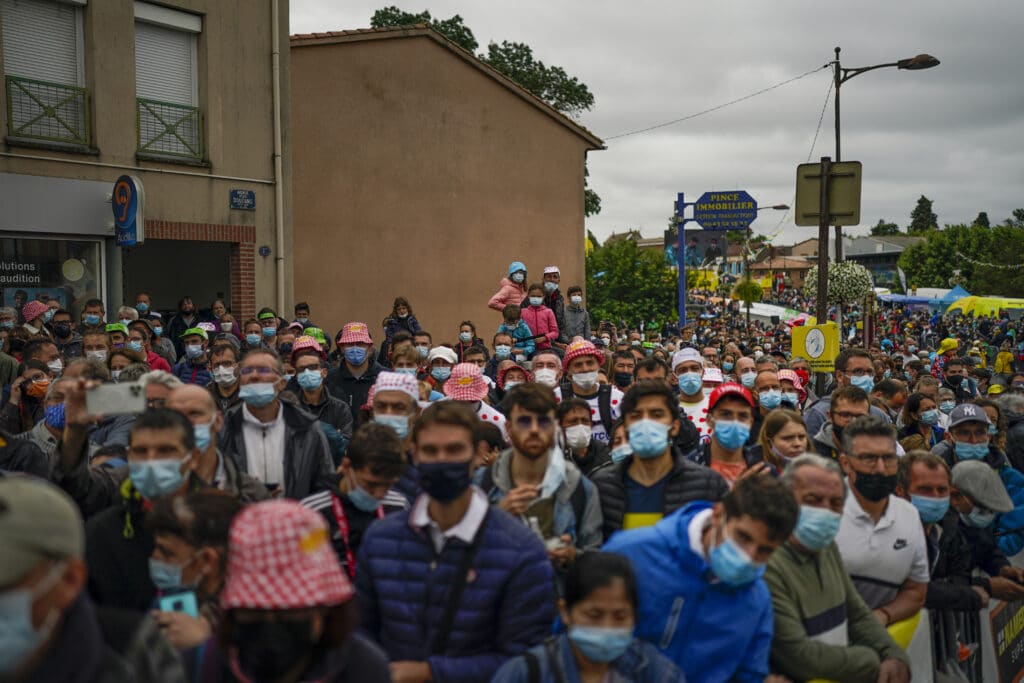 HERE'S WHAT ELSE IS HAPPENING:
BARCELONA, Spain — Barcelona and the surrounding northeast corner of Spain plan to shut down once again to stem the delta variant of the coronavirus, especially among the unvaccinated young.
Regional authorities are waiting for a judge to give the legal go-ahead for their request to restore a nightly curfew. The curfew order will affect those towns with a population of more than 5,000 and surpass the rate of 400 infections per 100,000 inhabitants over 14 days.
Catalonia, with numbers double the Spanish average, is currently among the most hard-hit areas in Europe with over 1,000 cases per 100,000 inhabitants over 14 days. Only Cyprus is worse off in Europe, according to the European Center for Disease Control and Prevention.
Catalan health official Carmen Cabezas says summertime partying and the delta variant have created "the perfect storm."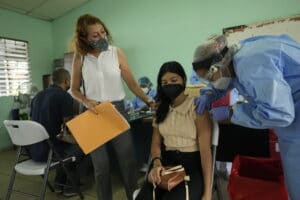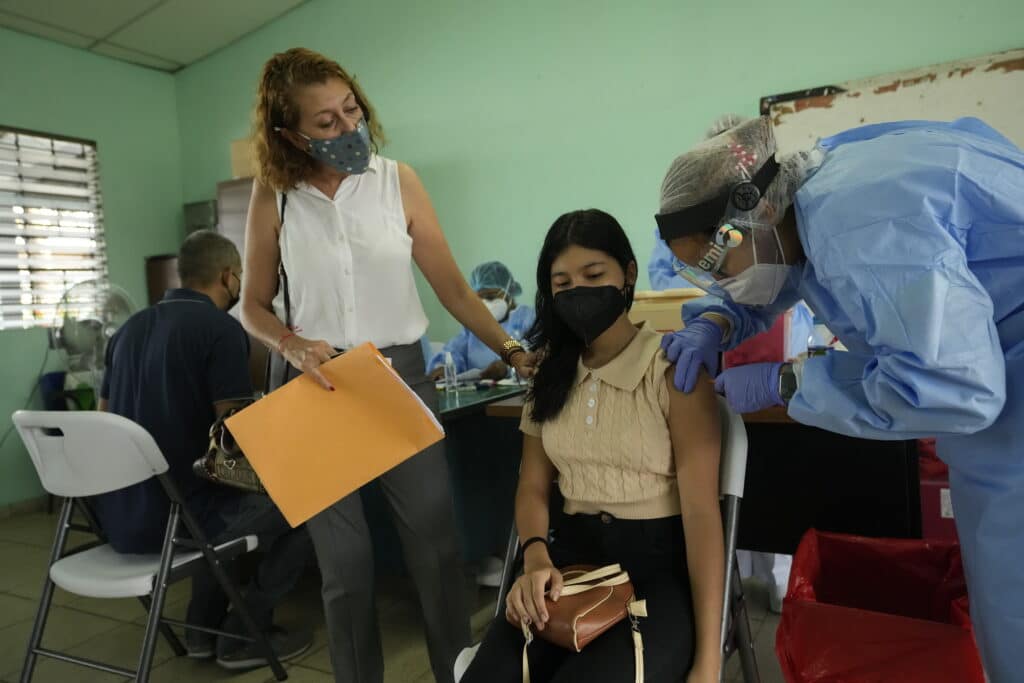 PARIS — Some French restaurant staff are concerned that new mandatory COVID-19 passes will turn them into coronavirus police instead of purveyors of culinary pleasures.
Starting next month, all diners in France must show a pass proving they're fully vaccinated, or recently tested negative or recovered from the virus. Many restaurants are already struggling to respect France's oft-changing virus rules.
Some 1,000 Paris restaurants were ordered to temporarily shut down for nine days for not respecting limits on visitors in recent weeks. President Emmanuel Macron's government says the passes are necessary to protect hospitals from new virus waves and avoid lockdowns.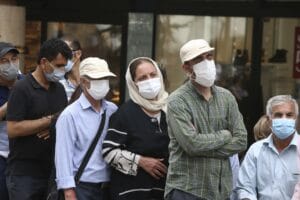 JAKARTA, Indonesia — Many Asian countries are experiencing their worst surge of coronavirus infections.
The slow flow of vaccine doses from around the world is finally picking up speed, giving hope that low inoculation rates can increase and help blunt the effect of the rapidly spreading delta variant.
Some 1.5 million doses of the Moderna vaccine arrived Thursday in Indonesia, which has become a dominant hot spot with record high infections and deaths. Vietnam, Thailand and South Korea have all imposed new lockdowns as they struggle to contain rapidly rising infections amid sluggish vaccination campaigns.
The U.S. has sent tens of millions of vaccine doses to Asia, part of President Joe Biden's pledge to provide 80 million doses, including to Vietnam, Laos, South Korea and Bangladesh.
The International Red Cross warned this week of a "widening global vaccine divide," saying wealthy countries need to increase the pace of following through on their pledges.___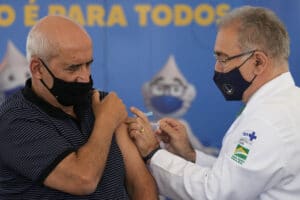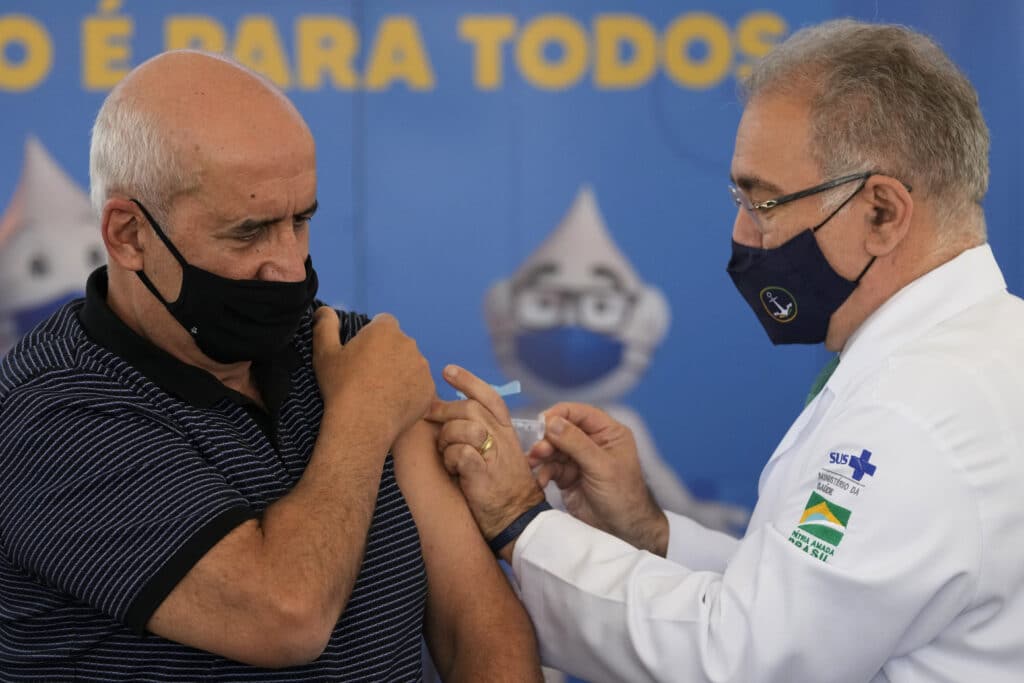 WASHINGTON — The U.S. is shipping more than 3.2 million doses of Johnson & Johnson's COVID-19 vaccine to the Philippines.
The White House tells the Associated Press the donated single-shot vaccines will begin arriving in the Philippines later this week through COVAX, the international program coordinating vaccine sharing with lower- and middle-income countries.
It's one of the largest installments of shipments in the U.S.'s expanding vaccine diplomacy campaign, with the nation now sharing about 50 million doses with the world. More than 30 million doses are awaiting shipment to other countries, pending regulatory and logistical clearances.
The U.S. also will purchase 500 million Pfizer doses to share globally in the upcoming year, with the first doses delivered in August.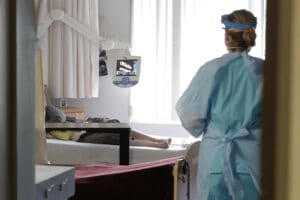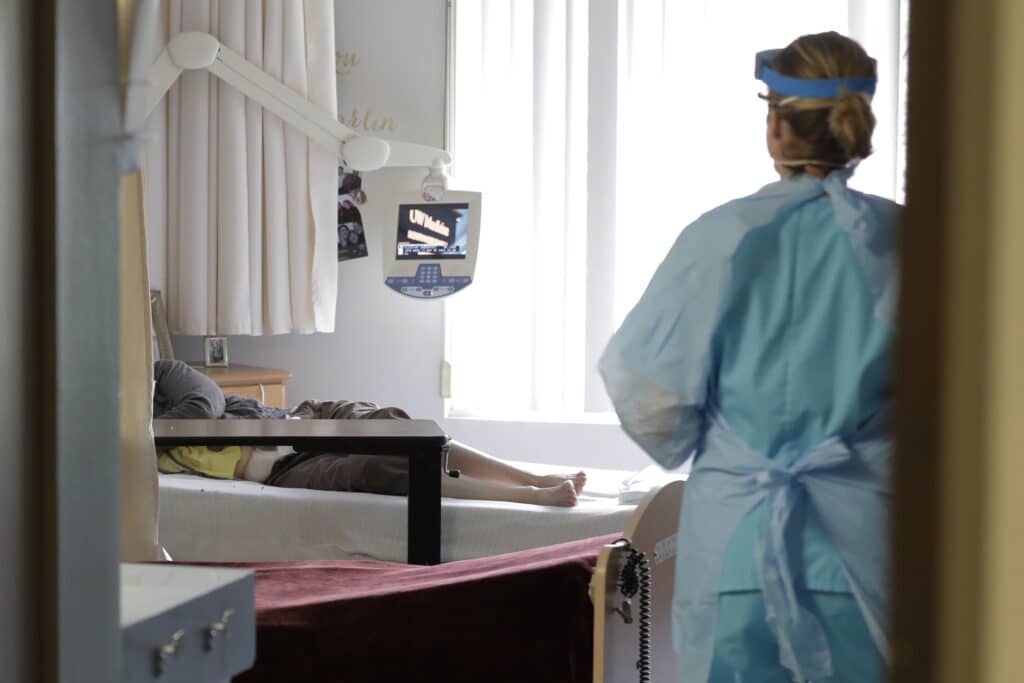 MELBOURNE — Australia's second-largest city will lockdown for five days from Thursday night due to growing COVID-19 clusters.
Melbourne's fifth lockdown of the pandemic will apply across Victoria state, Victoria Premier Daniel Andrews said on Thursday.
The news came after officials announced on Wednesday that Australia's largest city, Sydney, will remain in lockdown for five weeks.
A three-week lockdown of Sydney and surrounding communities in New South Wales state had been due to end on Friday. But it will now last until July 30 at the earliest.
Health authorities are concerned by how quickly the delta variant is spreading in a vulnerable Australian population in which fewer than 13% of adults are fully vaccinated.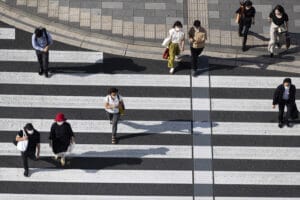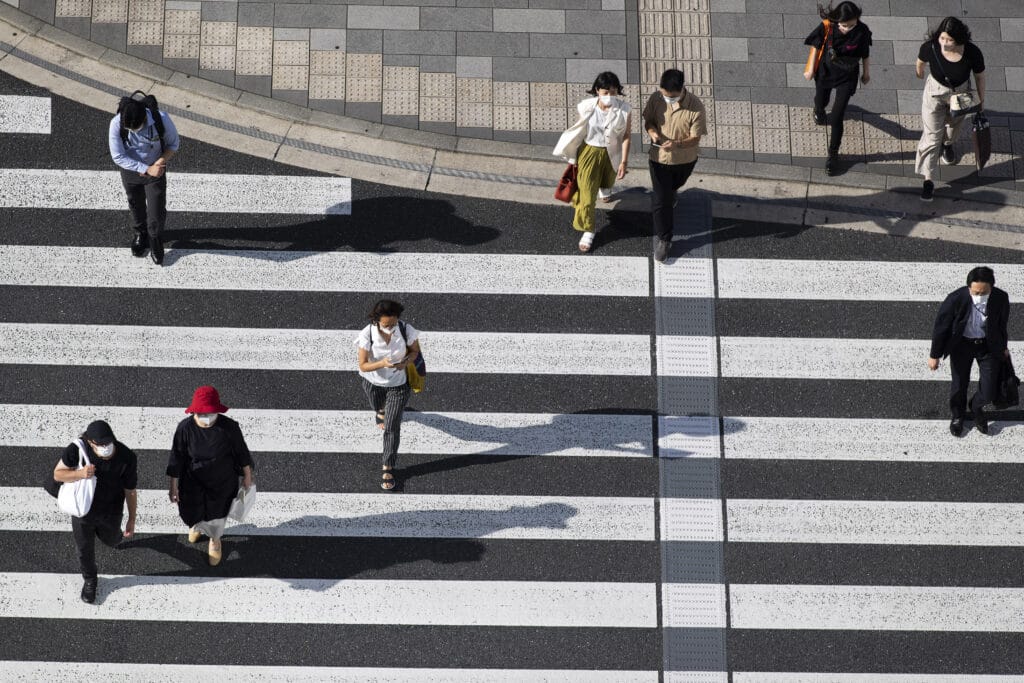 MADRID — Spain's king and queen and government have paid tribute to victims of COVID-19, with emphasis on the more than 100 health workers who have died from the new coronavirus.
The Cabinet joined King Felipe VI and Queen Letizia for an open-air ceremony Thursday at the royal palace in Madrid.
The monarch handed Order of Civil Merit medals to the families of the health workers who died.
"We cannot forget what happened," Felipe said. "We must remember those who are no longer among us and show our respect and recognition of health workers."
Some 130,000 Spanish health workers have been infected by the coronavirus, and officials fear a new surge among staff as the delta variant spreads.
In Catalonia, for example, more than 800 health staff were this week off work after testing positive.
Priority for vaccinations is now being given to anyone over 16 who lives with a health worker.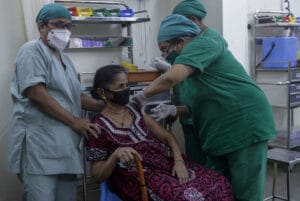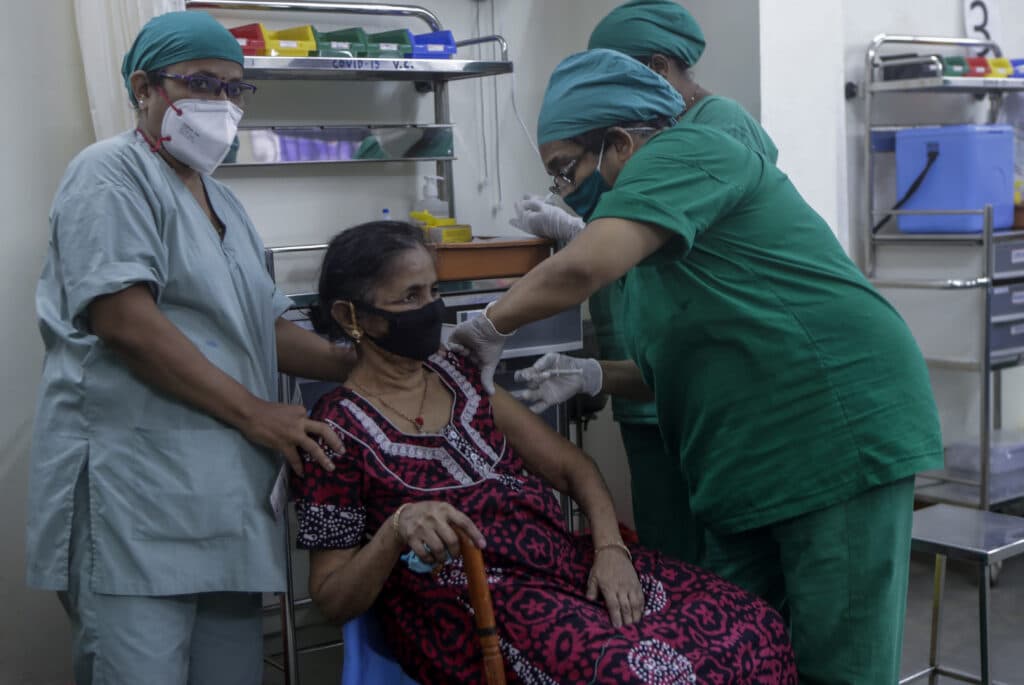 ISLAMABAD — Pakistan's planning minister on Thursday said the number of COVID-19 patients at hospitals had started rapidly increasing, weeks after health officials first detected the delta variant of the coronavirus in the country.
Pakistan reported 47 new deaths and 2,545 new cases in the past 24 hours, brining the country's tally of deaths due to COVID-19 to 22,689 and number of total confirmed cases to 981,392.
Asad Umar urged people to follow social distancing rules and get vaccinated, saying that the delta variant, first identified in India, "has caused devastation in countries in the region."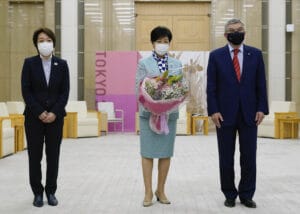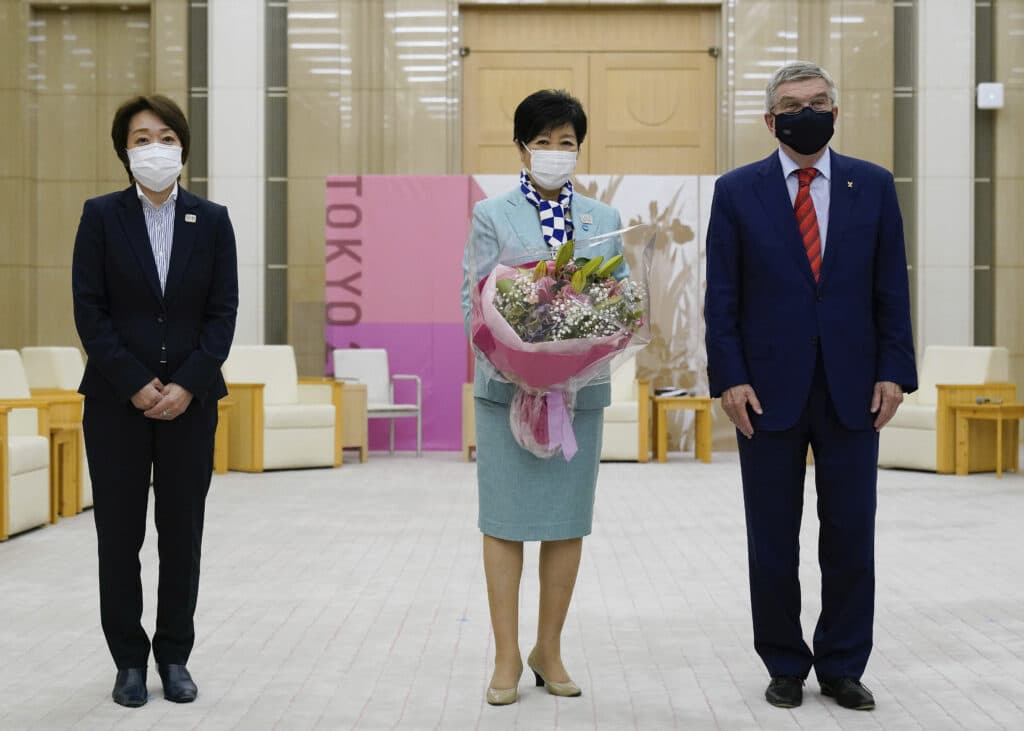 SEOUL, South Korea — South Korea has added 1,600 more coronavirus cases, with infections spreading beyond the hard-hit capital area where officials have enforced the country's toughest social distancing restrictions.
The number of cases reported Thursday nearly match the one-day record of 1,615 set only a day earlier and marks the ninth straight day with more than 1,000 new cases recorded.
More than 1,100 of the latest cases are in Seoul and nearby Gyeonggi Province and Incheon.
Infections are also rising outside the Seoul area, prompting calls for virus restrictions to be elevated nationwide. The 457 infections outside the capital region is the highest level since February 2020, when the country dealt with its first major outbreak, which was mostly limited to the southern city of Daegu and nearby areas.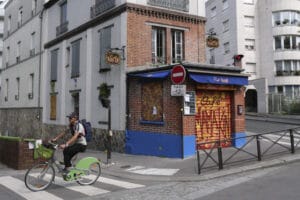 BUENOS AIRES, Argentina — Argentina has reported more than 100,000 deaths from COVID-19, a blow to a country that intermittently imposed some of the most severe lockdowns in the world, only to see erratic compliance by many people.
Recent coronavirus variants have helped spread the disease even faster and the vaccine program, while making progress, is still falling short.
The Health Ministry said Wednesday that 614 people died from the disease in the past 24 hours, bringing the total death toll to 100,250.
Large gatherings people that defied social distancing guidance and may have contributed to the health crisis in late 2020.
Argentina was struggling economically even before the pandemic and many citizens ignored quarantine regulations so they could make a living and support their families.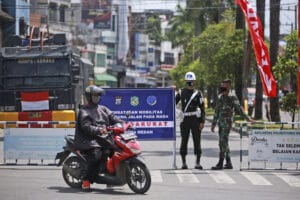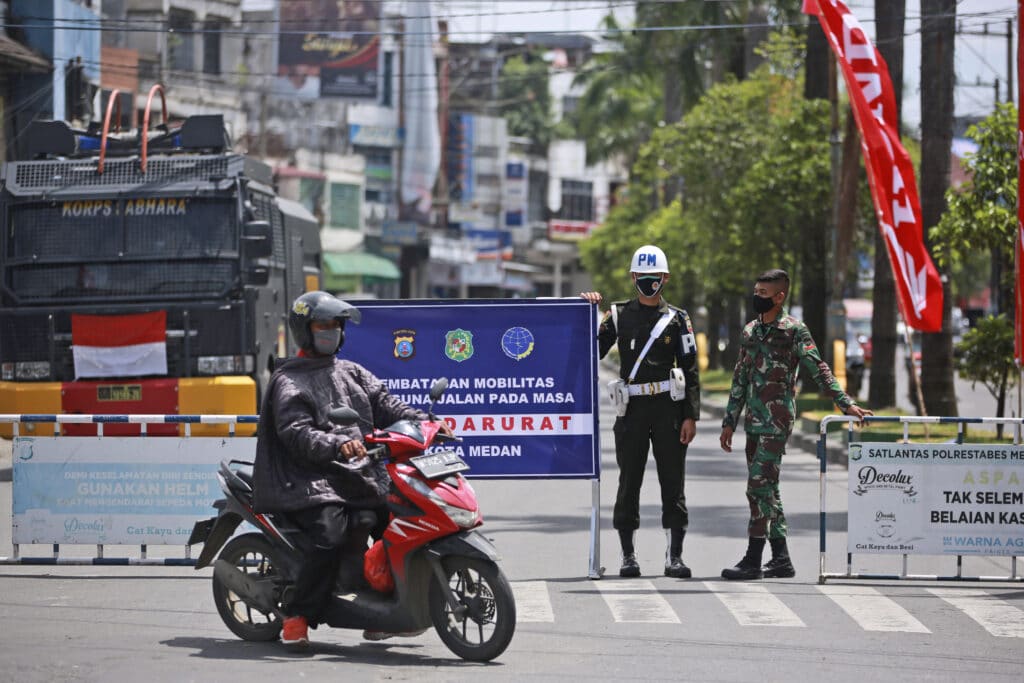 WASHINGTON — The 18-year-old Disney Channel pop star and internet sensation, Olivia Rodrigo, wants people to know that the COVID-19 vaccines are "good 4 u."
Rodrigo was at the White House on Wednesday to meet with President Joe Biden and Dr. Anthony Fauci as part of the administration's efforts to encourage younger Americans to roll up their sleeves to get a coronavirus shot.
Rodrigo's visit comes as the Biden administration is focusing its efforts on turning out people ages 12 to 27 to get a shot.
She also made an appearance at the daily White House press briefing.
HARTFORD, Conn. — Connecticut lawmakers voted Wednesday to again extend Gov. Ned Lamont's emergency declarations first issued in March 2020 during the early days of the COVID-19 pandemic, though some lawmakers argued it's time to get back to normal.
The House of Representatives and Senate passed separate resolutions during Wednesday's special session.
The resolution in the House passed on a 73-56 vote. In the Senate, the resolution passed on a 19-15 vote.
The governor asked the General Assembly to renew his declarations of public health and civil preparedness emergencies through Sept. 30.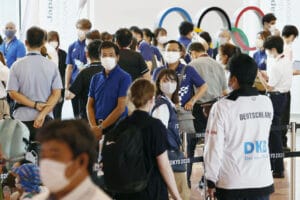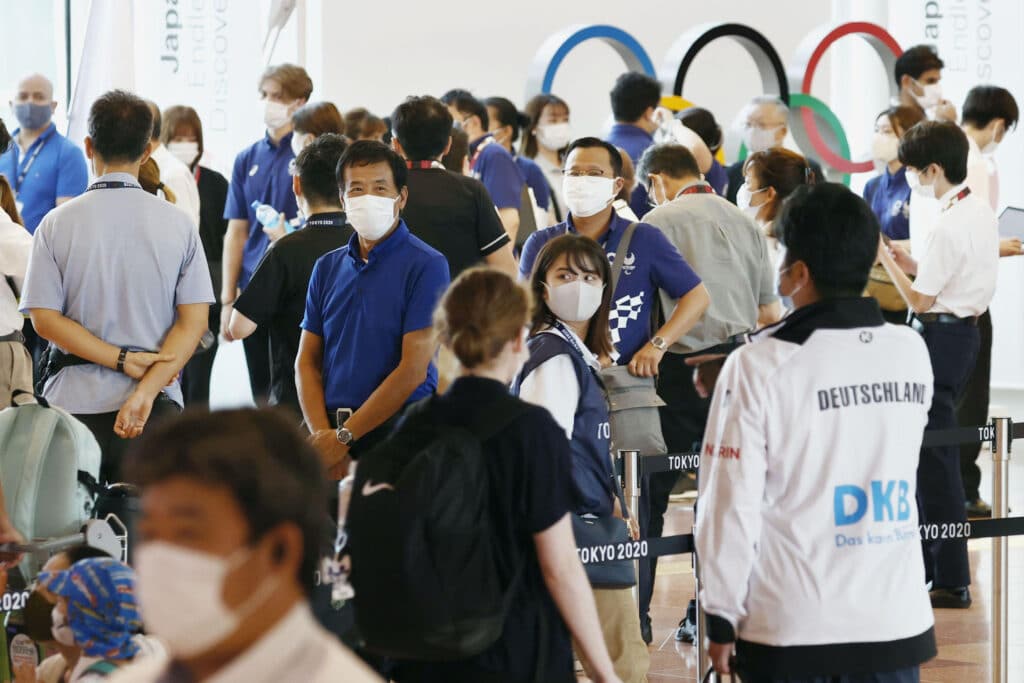 LONDON — The British government has made changes beginning at 4 a.m. Monday, where passengers traveling from Croatia, Bulgaria, Hong Kong and Taiwan won't have to self-isolate upon arrival in the U.K.
At the same time, the Balearic islands of Ibiza, Mallorca, Menorca and Formentera as well as the British Virgin Islands will be downgraded to "amber" status, meaning travelers who aren't fully vaccinated against COVID-19 will have to quarantine for 10 days after they return to Britain.
However, the updated travel lists will have little impact on many people because they coincide with the previously announced relaxation of quarantine rules. Under the new rules, adults who are fully vaccinated, as well as British residents under age 18, will no longer have to self-isolate when returning from amber list countries, opening up travel to the U.S., European Union and many other countries around the world.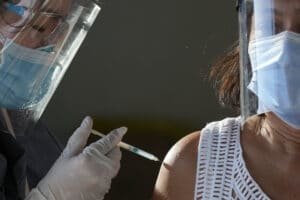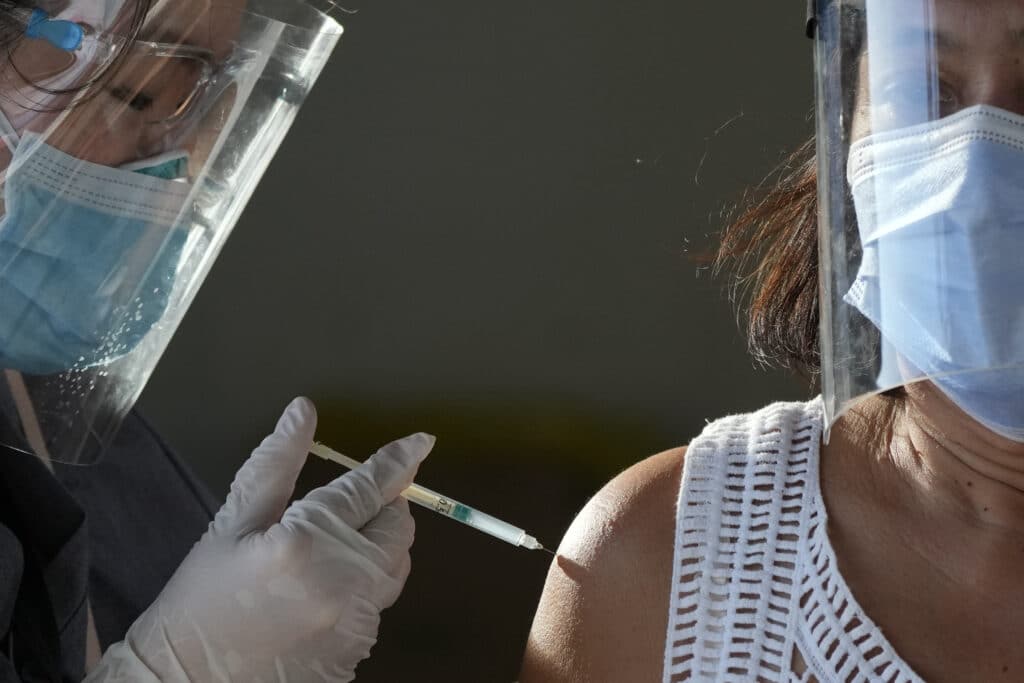 NEW YORK — New York City officials are touting a recent Yale study they say concludes the city's aggressive vaccine rollout over the past six months has saved thousands of lives.
They're hoping the findings will help convince holdouts to get shots and fend off the rise in the delta variant.
"If you have been waiting, if you have been on the fence, sign up and get that shot as soon as possible," Dr. Dave Chokshi, the city's health commissioner, said Wednesday at a briefing with Mayor Bill de Blasio.
The city is deploying mobile vaccine units, door-to-door canvassing and scheduling home visits in a push to get people vaccinated, the mayor says.