China: Xi Third-Term Honeymoon Comes to an End
A devastating fire in the capital city of Xinjiang region in northwest China sparked widespread outrage two weeks ago. Many people blamed the COVID-19 lockdowns for thwarting rescue efforts. Protests against the Chinese Communist Party's (CCP) Zero COVID-19 Policies erupted in a variety of locations around China. This was a completely unexpected incident. People have taken to the streets in a wave of broad protest unprecedented since the pro-democracy protests of 1989, demanding an end to lockdowns and more political freedoms. This is part of a larger wave of protest that has been going on for the previous week.
These are not "spontaneous." demonstrations. For several months, public fury about the strict "zero COVID" standards has been the motivating factor for the marches. Essays, comments, articles, and other content demonstrating public rage, desperation, and a sense of powerlessness in the face of the lockdown have been removed from domestic social media platforms over the past six months by China's censorship apparatus. Because of the sensitivity around deaths that may have been averted, the fire in Urumqi acted as the motivation for these protests. In September, a bus carrying people to a quarantine center tipped over, killing twenty-seven individuals. On the internet, the disaster was blocked.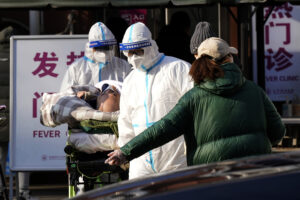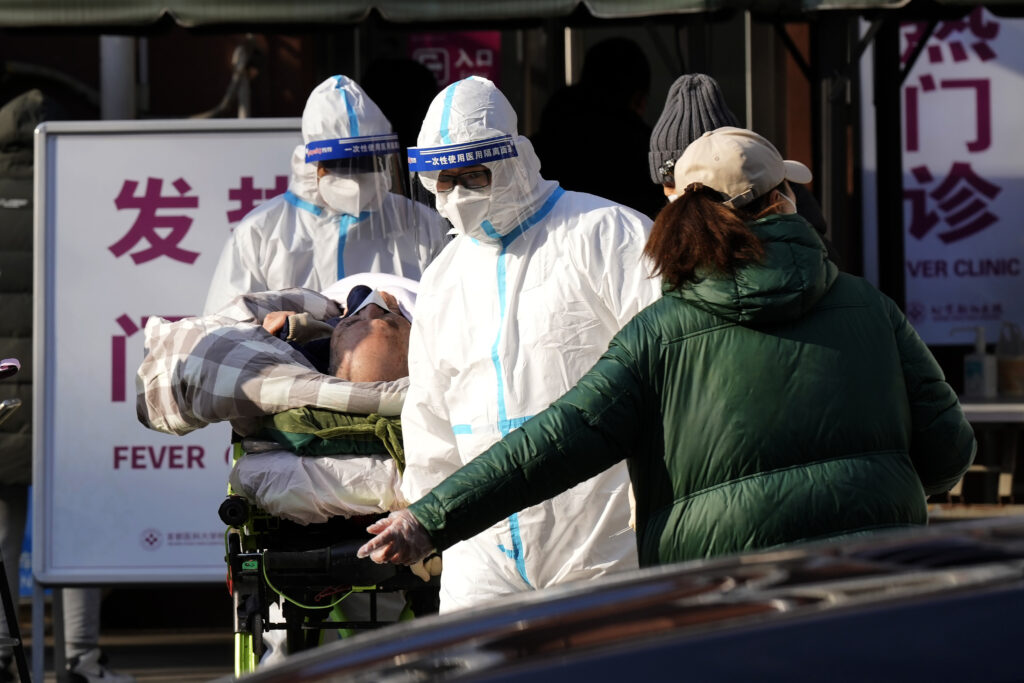 However, as it appeared that the rest of the globe had moved on from the pandemic, a large number of people in China began to doubt the previously lauded actions. Many Chinese were subjected to what amounted to daily swab testing, which escalated into a form of confrontation that seemed to never cease. In October, as the Chinese Communist Party's landmark 20th Party Congress came to a conclusion with no signs of policy easing, people marched in the streets in protest and aired their dissatisfaction with the party's leadership. The Chinese Communist Party is in a dangerous situation right now.
Some Shanghai residents have channeled their rage over COVID lockdowns into a call for broader political reform, yelling phrases like "Xi Jinping, step down!" CCP, apply the brakes! University students in Beijing organized a protest, chanting slogans such as "democracy and the rule of law, freedom of expression." The demonstrators, who are mostly young and informed about social media, have organized themselves online and used sophisticated means to demonstrate against the state's internet control. People have used a number of techniques to draw attention to the constraints put on people's capacity to freely express themselves, such as displaying blank pages or producing online articles made up of nonsensical combinations of words judged to be "positive"
The authorities were at first unsure how to handle the protests, but they quickly resorted to dispersing the crowds and making several arrests. Each city has its own distinct style of doing things. According to recent study, the deployment of these sorts of oppressive techniques considerably reduced the frequency of protests. The government, on the other hand, has used the infrastructure of its electronic surveillance state, which includes face recognition software and massive amounts of data obtained as part of its efforts to manage the pandemic, to track down demonstrators and arrest them. If the protests persist, the Chinese government will definitely respond forcefully, potentially even bringing in the People's Armed Police, a Chinese paramilitary group that has been employed effectively to quell uprisings in Xinjiang and Tibet.
The demonstrations that have occurred up to this point have been significant in that they have brought together socioeconomic groups who are often kept apart and have crossed geographical boundaries. Protesters in Shanghai are showing their support for ethnic minorities in other parts of China, particularly in Western China, by sympathizing with the rallies there. Students from better socioeconomic level families join students from lower socioeconomic status families in acts of solidarity. The 1989 Tiananmen Square protests can also be heard in some of China's most famous educational institutions, including Peking University and Tsinghua University, where Xi studied before entering politics. Students from Peking University and Tsinghua University were among those killed during the Tiananmen Square demonstrations.
Maintaining the zero Covid draconian policies will fuel resistance, while opening too rapidly would result in more pain and sickness among an under-vaccinated Chinese populace. Because of the conditions, President Xi and the CCP are politically caught between a rock and a hard place: sustaining the punitive tactics will deepen opposition. Since Mr. Xi has put himself into a corner from which there appears to be no way out, one obvious solution is to import or license mRNA vaccines from the United States and Europe and mandate vaccination, particularly among the elderly. Even if they made that decision right now, it would be several months, if not a year, before the effects of that decision could be visible. The CCP would be forced to concede that its programs and use of domestic vaccines were unsuccessful, which they loathe.
Disclaimer: The views and opinions expressed in this article are those of the authors and do not necessarily reflect the official policy or position of Newslooks.com
China – Covid 19 – XI Jinping – Tiananmen Square