A federal appeals court appeared inclined Monday to reimpose at least some restrictions on Donald Trump's speech in his landmark election subversion case. But the judges wrestled with how to craft a gag order that doesn't infringe on the former president's free speech rights or prevent him from defending himself on the campaign trail.
Quick Read
Federal Appeals Court on Trump's Gag Order:

The court seemed inclined to reimpose some restrictions on former President Donald Trump's speech in his election subversion case.
Judges debated how to balance a gag order without infringing on Trump's free speech rights or hindering his defense on the campaign trail.

Details of the Hearing:

The panel asked probing questions, weighing the need for a gag order to protect the trial process and integrity.
Judge Patricia Millett and others suggested a careful balance is necessary to avoid skewing the political arena.

Arguments Presented:

Trump's lawyer, D. John Sauer, argued that the gag order is a violation of free speech and lacks evidence of causing harm.
Prosecutors cited a case where Trump's rhetoric allegedly inspired a death threat against Judge Tanya Chutkan.

Court's Deliberation:

Judges expressed skepticism about whether any speech restrictions were permissible.
They considered narrowing the gag order, addressing concerns about Trump's ability to respond to political criticisms.

Context of the Case:

The discussion centered around Trump's vast public influence and the lack of legal precedent for restricting speech of presidential candidates who are criminal defendants.
Special counsel Jack Smith attended the hearing.

Potential Outcomes:

The court did not rule immediately, but the discussion indicated a possibility of a narrowed gag order.
Trump's team plans to take any restrictions to the Supreme Court.

Background on Trump's Legal Troubles:

Trump faces four criminal cases, including charges related to his handling of classified documents and efforts to subvert the 2020 election.
He consistently denies any wrongdoing.
The Associated Press has the story:
Court seems inclined to keep restricting Trump's trial speech
Newslooks- WASHINGTON (AP)
A federal appeals court appeared inclined Monday to reimpose at least some restrictions on Donald Trump's speech in his landmark election subversion case. But the judges wrestled with how to craft a gag order that doesn't infringe on the former president's free speech rights or prevent him from defending himself on the campaign trail.
The three judges on the panel asked skeptical and at times aggressive questions of attorneys on both sides while weighing whether to put back in place an order from a trial judge that barred Trump from inflammatory comments against prosecutors, potential witnesses and court staff.
The judges raised a litany of hypothetical scenarios that could arise in the months ahead as they considered how to fashion a balance between an order that protects Trump's First Amendment rights and the need to protect "the criminal trial process and its integrity and its truth finding function."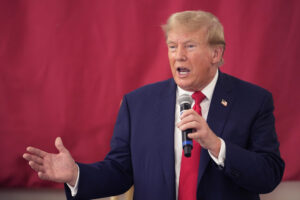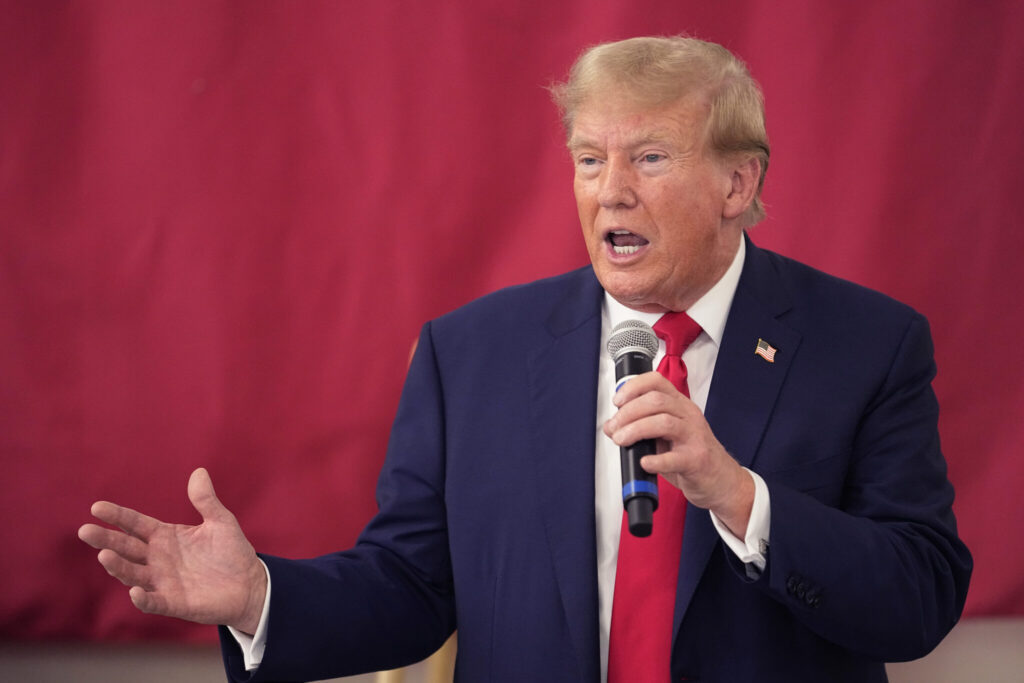 "There's a balance that has to be undertaken here, and it's a very difficult balance in this context," Judge Patricia Millett told Cecil VanDevender, a lawyer with special counsel Jack Smith's office. "But we have to use a careful scalpel here and not step into really sort of skewing the political arena, don't we?"
VanDevender replied that he agreed but said he believed that the gag order imposed last month does strike the appropriate balance.
The court did not immediately rule but its questions left open the possibility that it might narrow the gag order, setting parameters on what Trump, as both a criminal defendant and the leading candidate for the 2024 Republican presidential nomination, can and cannot say as the trial date nears. Trump's team has signaled that it will fight any restrictions to the Supreme Court.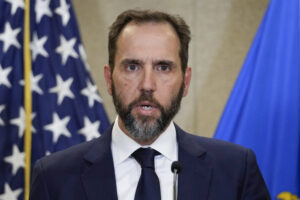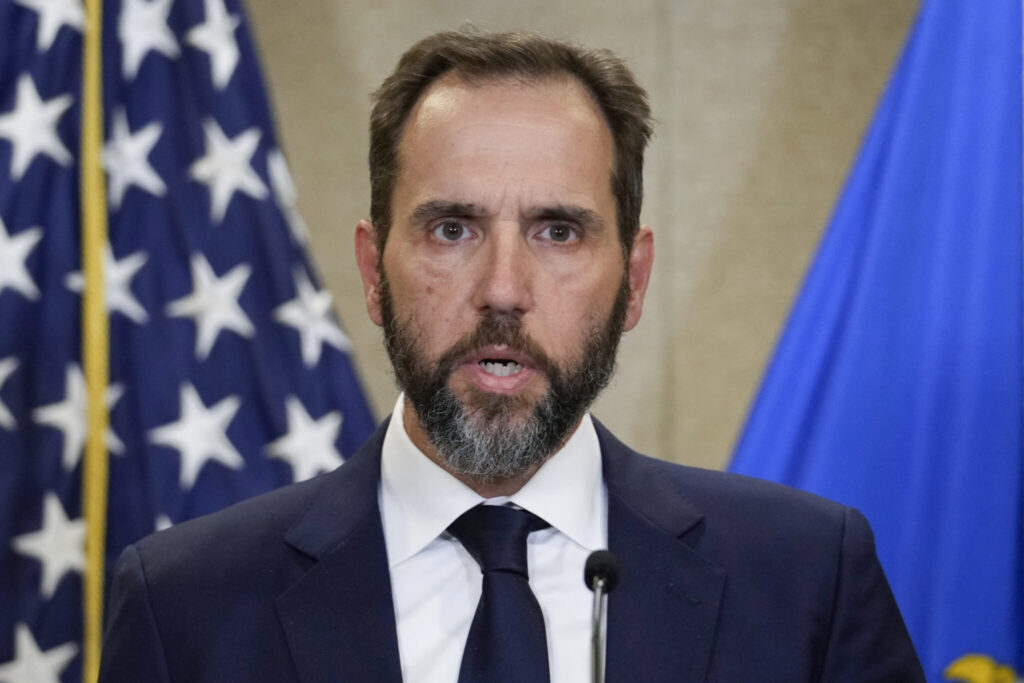 No matter the outcome, the stakes are high given the volume and intensity of Trump's public comments about the case, the massive public platform he holds on social media and the campaign trail, and the limited legal precedent for restricting speech of political candidates — let alone for the White House — who are criminal defendants.
In a sign of the argument's import, special counsel Smith himself attended, sitting in the front row of the courtroom in a building just blocks from the U.S. Capitol stormed on Jan. 6, 2021, by rioters motivated by Trump's false claims about the election he lost to Democrat Joe Biden.
Monday's arguments spanned nearly two-and-a-half hours, with Trump lawyer D. John Sauer fielding the majority of questions as he pressed his case that the gag order was overly vague and an unconstitutional muzzling.
"The order is unprecedented, and it sets a terrible precedent for future restrictions on core political speech," Sauer said. He described it as a "heckler's veto," unfairly relying on the theory that Trump's speech might someday inspire other people to harass or intimidate his targets.
"They can't draw a causal line from any social media post to threat or harassment when we have wall-to-wall media coverage of this case," Sauer told the court.
But those points were greeted coolly by the court.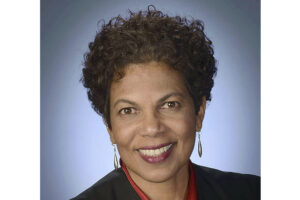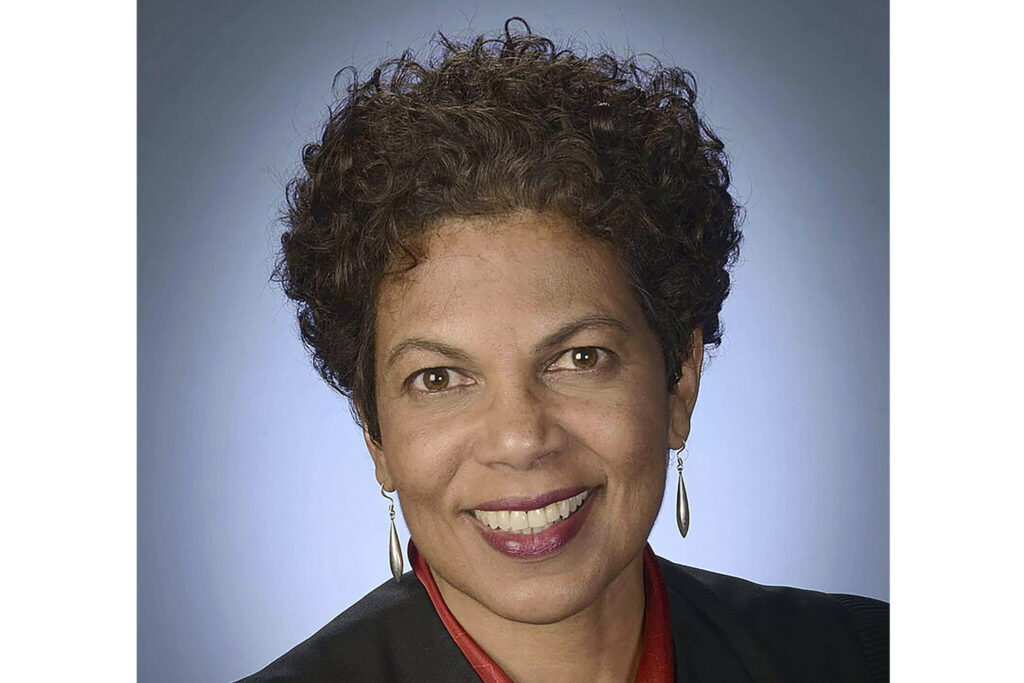 Judge Brad Garcia pressed Sauer to explain why the court shouldn't take preventive steps before violence materializes against potential witnesses or others.
"This is predictably going to intensify as well as the threats, so why isn't the district court justified in taking a more proactive measure and not waiting for more and more threats to occur and stepping in to protect the integrity of the trial?" Garcia said.
Though Sauer contended that prosecutors had not drawn a direct line between Trump's rhetoric and actual harm, VanDevender pointed out that a Texas woman stands charged with making a death threat against the judge in the Trump case, Tanya Chutkan, just one day after Trump in August posted on social media: "If you go after me, I'm coming after you!" Prosecutors cited that episode in its original gag order request, saying Trump's posts had "already influenced the public."
Another judge hearing the arguments, Cornelia Pillard, sharply questioned Sauer over whether he believed any restrictions on Trump's speech were allowed, telling him: "I don't hear you giving any weight at all to the interest in a fair trial."
Judge Millett recoiled at Sauer's argument that Trump was merely engaged in core political speech.
"Labeling it core political speech begs the question if it's political speech or speech aimed at derailing the criminal process," she said.
But the judges also repeatedly wondered where to strike a balance, raising the prospect that the gag order could ultimately be narrowed. Millett at one point expressed incredulity at the idea that Trump would not be able to respond to criticism by rival candidates in a debate.
"He has to speak Miss Manners while everyone else is throwing targets at him?" she asked.
The order has had a whirlwind trajectory through the courts since Chutkan imposed it in response to a request from prosecutors, who cited among other comments Trump's repeated disparagement of Smith as "deranged."
The judge lifted it days after entering it, giving Trump's lawyers time to prove why his words should not be restricted. But after Trump took advantage of that pause with comments that prosecutors said were meant to sway his former chief of staff against giving unfavorable testimony, Chutkan put it back in place.
The appeals court later lifted it as it considered Trump's appeal.
Pillard and Millett are appointees of former President Barack Obama. Garcia joined the bench this year after being nominated by President Joe Biden. Obama and Biden are Democrats.
The four-count indictment against Trump in Washington is one of four criminal cases he faces as he seeks to reclaim the White House in 2024. The case is set for trial next March 4.
He's been charged in Florida, also by Smith's team, with illegally hoarding classified documents at his Mar-a-Lago estate in Palm Beach, Florida. He's also been charged in state court in New York in connection with hush money payments to porn actor Stormy Daniels, who alleged an extramarital affair with him, and in Georgia with working to subvert the 2020 presidential election in that state.
He has denied any wrongdoing.