Despite weeks of negotiations, the White House and House Republicans were unable to reach a comprehensive agreement to overhaul environmental regulations and streamline federal permitting as part of their debt ceiling deal, instead settling for limited changes that could simplify some project reviews, according to the Associated Press:
Debt deal advances pipeline, but needs work
Newslooks- WASHINGTON (AP)
Despite weeks of negotiations, the White House and House Republicans were unable to reach a comprehensive agreement to overhaul environmental regulations and streamline federal permitting as part of their debt ceiling deal, instead settling for limited changes that could simplify some project reviews.
The final legislation, approved late Wednesday by the House, includes provisions to speed up infrastructure projects under the landmark National Environmental Policy Act, or NEPA. However, it does not clear the way to build large-scale electricity transmission lines, instead ordering a two-year study of the issue.
One project got special treatment: the legislation essentially ensures construction of the long-delayed Mountain Valley Pipeline, a $6.6 billion project to transport natural gas through Appalachia. The White House supported the plan over the objections of environmentalists as a concession to Sen. Joe Manchin, a West Virginia Democrat who was a key vote for last year's sweeping legislation that included deep investments in climate programs.
Asked about the pipeline on Wednesday, President Joe Biden grinned but did not answer.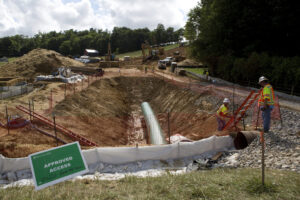 The failure to agree on a more sweeping overhaul on permitting rules was not a complete surprise, given the complexity of the topic and the tight deadline for talks because of the threat of a historic default on the country's debt.
But the outcome leaves an important item on Biden's legislative to-do list. Administration officials warn that the yearslong process of awarding permits for infrastructure projects needs to be streamlined if the country is going to build enough transmission lines and clean energy projects to reach ambitious targets for slashing greenhouse gas emissions that contribute to climate change.
"We got a little done here, but we'll need to get more done later," White House budget director Shalanda Young, a key negotiator on the budget deal, told reporters this week. "We all have an interest to make sure these projects move faster."
Elizabeth Gore, senior vice president for political affairs at the Environmental Defense Fund, said "the deal makes it marginally easier to build clean energy projects but more needs to be done to accelerate this transition and protect communities from environmental harms."
Getting more done won't be easy, despite wide interest in the topic from both parties. Republicans see an opportunity to pave the way for more oil and gas development, while environmentalists and some Democrats are wary of loosening protections for natural habitats or encouraging continued use of fossil fuels.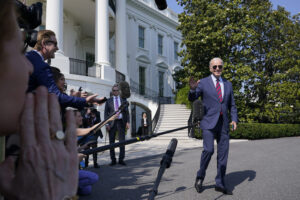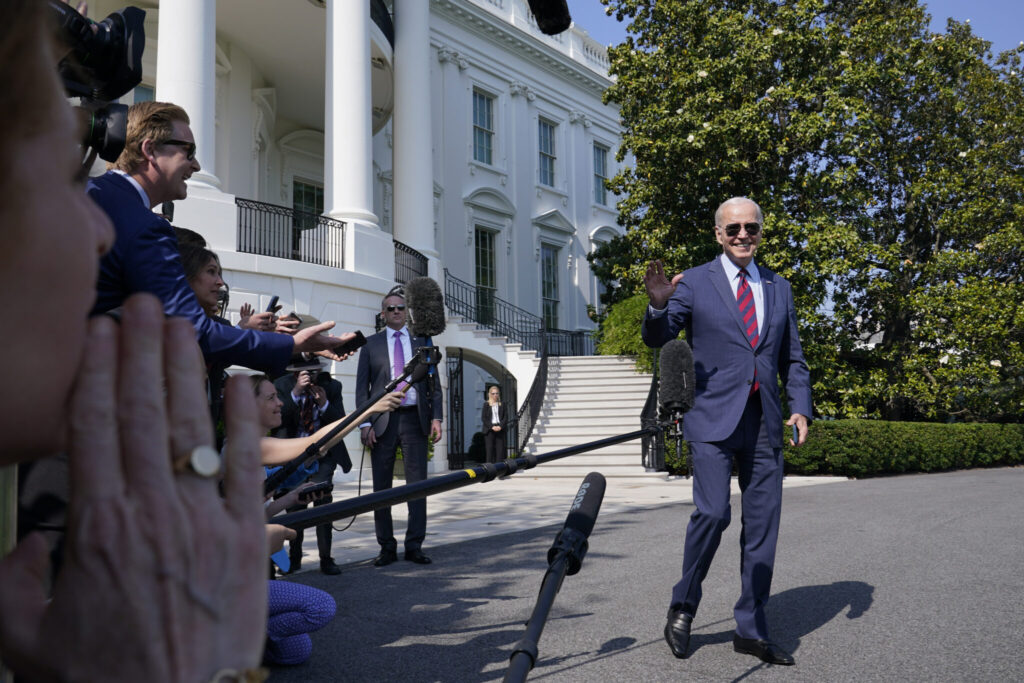 Even the limited provisions in the budget deal represent the first significant changes to NEPA in nearly four decades. They would designate one federal agency to develop and schedule environmental reviews for each project, and they would shorten the time frame on environmental assessments.
Agencies would be given one year to complete most reviews, and projects deemed to have complex impacts on the environment must be reviewed within two years. The White House described the legislation as making improvements to the permitting process while leaving core protections intact.
However, some environmentalists swiftly criticized the agreement. Jean Su, energy justice program director at the Center for Biological Diversity, argued that the legislation would allow more projects to evade stringent scrutiny and limit the public's ability to provide input on pipelines and other fossil fuel projects.
"Republicans got exactly what they wanted," she said. "There is a severe rollback of our environmental reviews."
Sen. John Hickenlooper, a Colorado Democrat, said he was disappointed that more progress wasn't made on improving transmission lines and upgrading the nation's power grid to accommodate more renewable energy such as wind and solar power. He's working on legislation on that topic.
"I don't feel that we got what I hoped we would get," he said of the final deal. "I feel like we gave up a little more than I would have wanted to give up."
Hickenlooper said "we'll go back to the drawing boards" on permitting, adding that "we know that we have to do it if we're really going to evolve into a clean-energy economy."
Rep. Sean Casten, an Illinois Democrat, criticized the decision to study the expansion of transmission lines rather than streamline their construction.
"We do not need to waste taxpayer dollars to tell us what we already know: If we want to fully realize the economic, reliability and environmental benefits of the Inflation Reduction Act, we need to increase the rate at which we deploy electricity transmission," Casten said.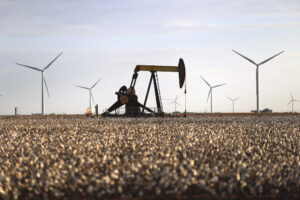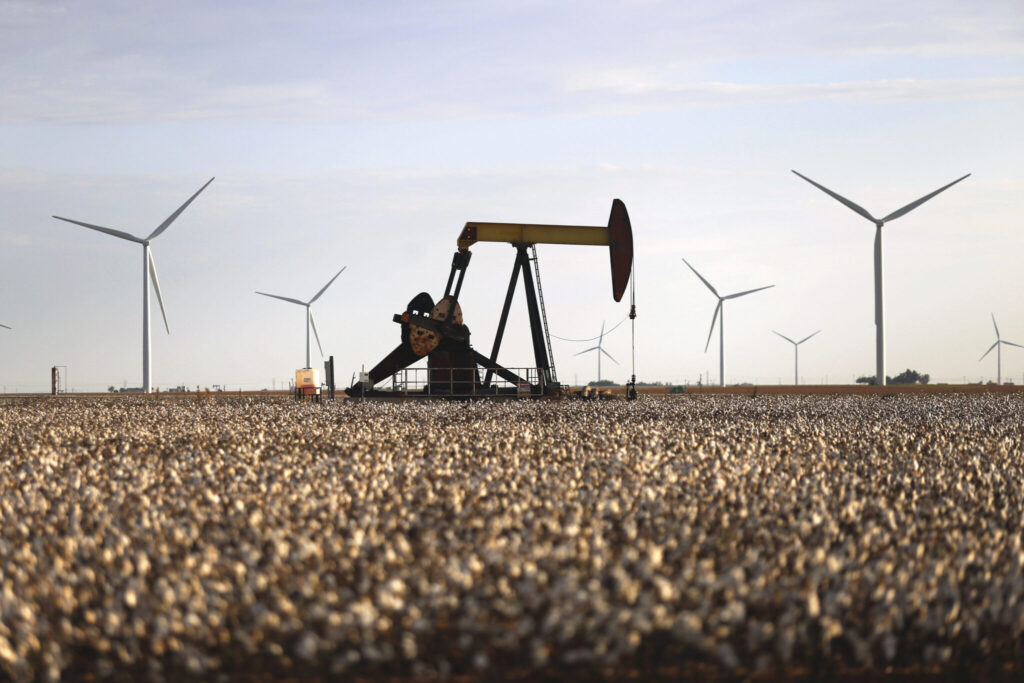 Rep. Garret Graves, a Louisiana Republican who was part of the negotiating team, said House Speaker Kevin McCarthy made a commitment to Biden to continue discussions on pipelines and transmission, "but that is going to be a holistic discussion."
House Majority Leader Steve Scalise, another Republican from Louisiana, said the budget deal will help limit the ability of outside groups to repeatedly sue to stop or delay needed infrastructure projects.
"So many people are bogged down in the permitting process and have been begging Congress for help," he said. "This bill gives real relief."
Scalise said it was important to designate a single agency to lead permitting reviews and put a basketball-style "shot clock" on finishing paperwork. "That's really, really important to say there is going to be an end in sight."
The decision to single out the Mountain Valley Pipeline frustrated Democrats and environmentalists who either oppose the project or didn't want to short-circuit the permitting process. Although much of the construction has been finished, it's been entangled in lawsuits and environmental reviews.
Sen. Tim Kaine, a Virginia Democrat, said the project's inclusion in the budget deal was "slimy," and he plans to submit an amendment to remove the pipeline from the legislation.
"It shouldn't be members of Congress putting their thumb on the scale," he said.
Rep. Jared Huffman, a California Democrat who is a longtime member of the House Natural Resources panel, also described the pipeline as a "White House-Manchin production." He said that "makes it that much harder to swallow for Democrats."
Manchin said the White House, from "the president on down," understands the importance of the Mountain Valley Pipeline.
"They all recognize we have to have more energy. We have to have more natural gas in the mix,'' Manchin told West Virginia radio host Hoppy Kercheval.
White House press secretary Karine Jean-Pierre downplayed the impact of the legislation on the Mountain Valley Pipeline, which opponents say would emit the equivalent climate pollution of 23 coal-fired power plants and erode forest land along the 303-mile pipeline's path.
Biden's assent on the pipeline follows his approval in March of the massive Willow oil project in Alaska, another source of frustration for environmental groups who have mostly supported the Democratic president.
The pipeline "was going to move forward with or without this bill," Jean-Pierre said Tuesday.
She defended the deal by saying "it preserves the largest investment in climate protection that we have seen in history." House Republicans had initially proposed eliminating hundreds of millions of dollars in clean-energy tax credits and other spending in the Inflation Reduction Act approved last year by congressional Democrats. Those cuts were not included in the final package.
The compromise is something that "congressional Democrats can be proud of and also will accelerate on those clean energy promises," Jean-Pierre said.