The Democratic leaders in the House and Senate are urging top executives at Fox Corp. and Fox News to direct the network's hosts to stop pushing baseless claims and "grave propaganda" about the 2020 presidential election, warning that continuing to spread these narratives is harmful to the nation. The letter from Senate Majority Leader Chuck Schumer and House Democratic Leader Hakeem Jeffries comes after excerpts of a deposition from Fox Corp. Chairman Rupert Murdoch were made public as part of a $1.6 billion defamation lawsuit filed against the cable news giant by Dominion Voting Systems. The Associated Press has the story:
Dems ask Fox not to push 'grave propaganda'
Newslooks- WASHINGTON (AP)
The two top Democrats in Congress are asking Fox News executives not to spread "grave propaganda" about the 2020 election and are demanding that commentators who have falsely suggested that the election was stolen acknowledge on the air that they were wrong.
The letter to Fox Corp. chairman Rupert Murdoch from Senate Majority Leader Chuck Schumer, D-N.Y., and House Democratic Leader Hakeem Jeffries, D-N.Y., comes a day after an unsealed deposition revealed that Murdoch had acknowledged that some network commentators endorsed former President Donald Trump's false claims. An earlier filing had detailed doubts about Trump's claims raised by some of Fox's star personalities behind the scenes.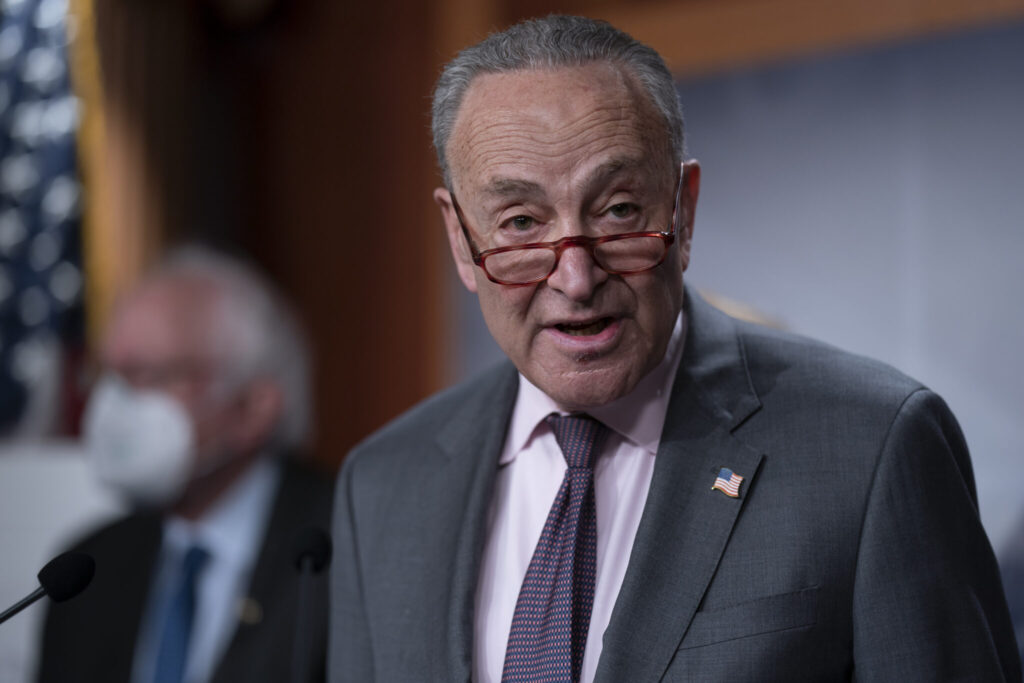 Referencing the Jan. 6, 2021, Capitol insurrection by Trump's supporters, Schumer and Jeffries said "spreading this false propaganda could not only embolden supporters of the Big Lie to engage in further acts of political violence, but also deeply and broadly weakens faith in our democracy and hurts our country in countless other ways."
The letter comes as the network has been embroiled in a defamation lawsuit filed by Dominion Voting Systems. The company, which sells electronic voting hardware and software, contends that some Fox News employees deliberately amplified false claims by Trump supporters that Dominion machines had changed votes in the 2020 election, and argues that Fox provided a platform for guests to make false and defamatory statements about the company.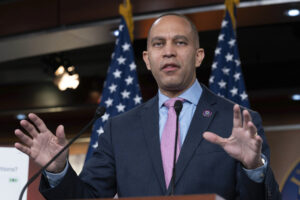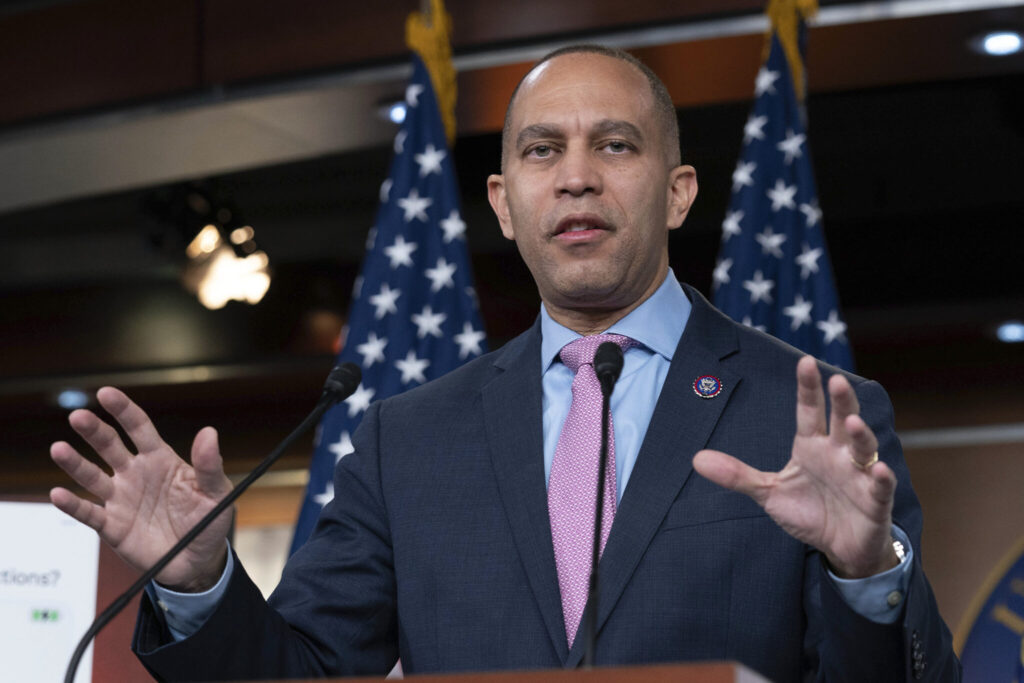 Attorneys for Fox Corp. have argued that Dominion has produced "zero evidentiary support" for the claim that high-level executives at Fox Corp. had any role in creating or publishing the statements at issue. And they have noted that when voting-technology companies denied the allegations being made by Trump and his surrogates, Fox News aired those denials.
Schumer said in an interview Wednesday that the letter is a "first step" and that Democrats might consider other ways to try and demand the company publicly acknowledge the false information. If they do not, "then we have to decide where to go," Schumer said.
He would not say whether the Democratic-led Senate would try to call Murdoch to testify.
Schumer said many people believe the false claims that the election was stolen because they have seen them on Fox News.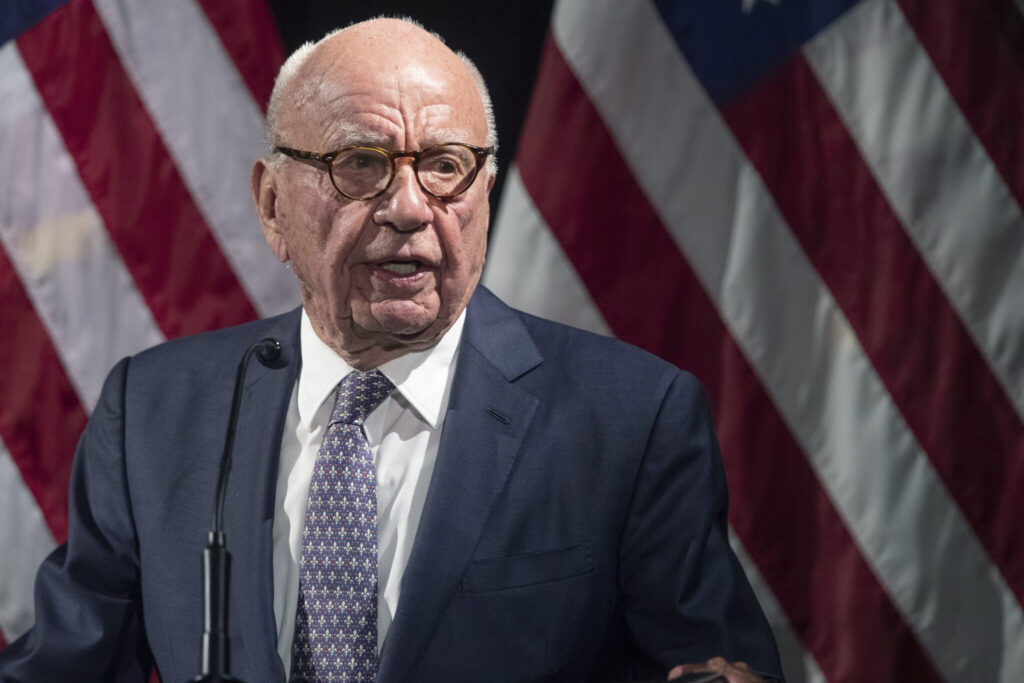 "The number one pernicious force in reducing our democracy has been the lies that have been spread by these commentators day in, day out for years," Schumer said.
Trump, who has announced he is running again in 2024, has continued to push the false election claims even after all 50 states certified President Joe Biden's win, and after courts, legislators and election officials across the country dismissed complaints from the former president and his allies.
Trump's own attorney general at the time, William Barr, told the House Jan. 6 committee last year that he had told Trump that his claims were "bulls—." Barr said he had looked into the allegations and found no evidence that any of them were true. Trump was becoming "detached from reality," Barr said.
A final report released by the House Jan. 6 panel in December detailed several instances of Trump's own advisers telling him he had lost the election and advising him to stop pushing the false claims.