Disgraced Theranos CEO Elizabeth Holmes is scheduled to move to her new home —-a federal prison where she has been sentenced to spend the next 11 years for overseeing a blood-testing hoax that became a parable about greed and hubris in Silicon Valley, according to the Associated Press:
Elizabeth Holmes to report to a Texas prison
Newslooks- (AP)
Disgraced Theranos CEO Elizabeth Holmes is scheduled to move to her new home —-a federal prison where she has been sentenced to spend the next 11 years for overseeing a blood-testing hoax that became a parable about greed and hubris in Silicon Valley.
The federal judge who sentenced Holmes, 39, in November recommended that she be incarcerated in a women's prison camp located in Bryan, Texas, located about 100 miles from Houston, where she grew up aspiring to become a technology visionary along the lines of Apple co-founder Steve Jobs.
Once she enters prison, Holmes will be leaving behind two young children — a son born in July 2021 a few weeks before the start of her trial and a 3-month old daughter who was conceived after a jury c onvicted her on four felony counts of fraud and conspiracy in January 2022.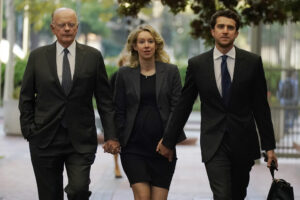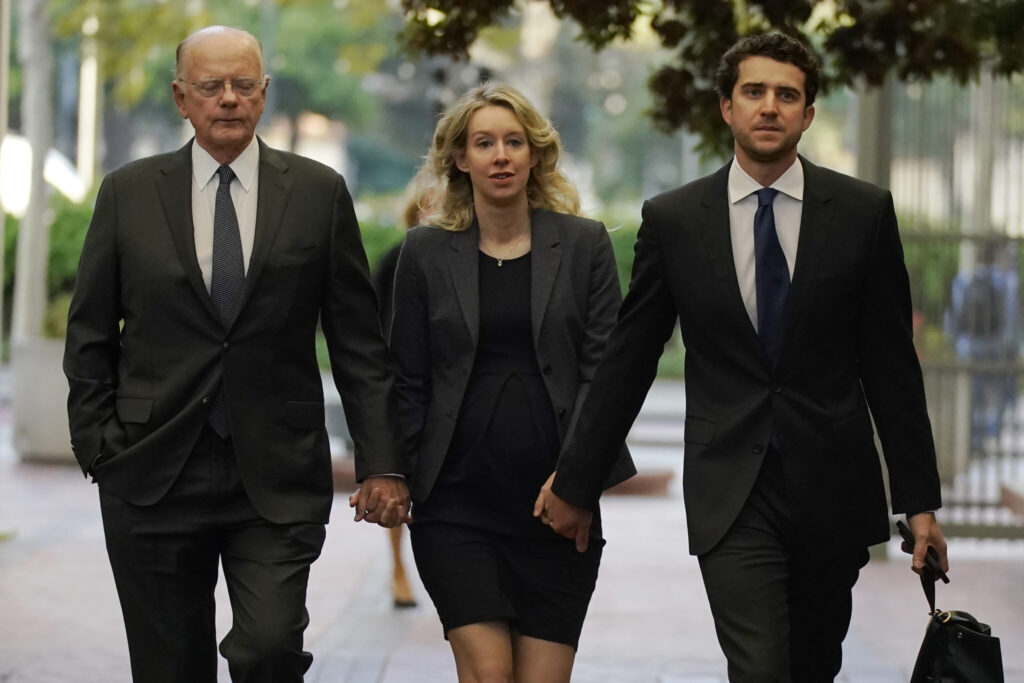 Holmes has been free on bail since then, most recently living in the San Diego area with the children's father, William "Billy" Evans. The couple met in 2017 around the same time Holmes was under investigation for the collapse of Theranos, a startup she founded after dropping out of Stanford University when she was just 19.
While she was building up Theranos, Holmes grew closer to Ramesh, "Sunny" Balwani, who would become her romantic partner as well as an investor and fellow executive in the Palo Alto, California, company.
Together, Holmes and Balwani promised Theranos would revolutionize health care with a technology that could quickly scan for diseases and other problems with a few drops of blood taken with a finger prick.
The hype surrounding that purported breakthrough helped Theranos raise nearly $1 billion from enthralled investors, assemble an influential board of directors that include former Presidential cabinet members George Shultz, Henry Kissinger and James Mattis and turned Holmes into a Silicon Valley sensation with a fortune valued at $4.5 billion on paper in 2014.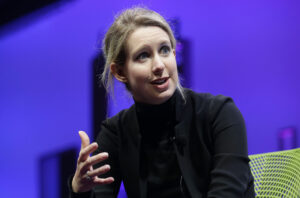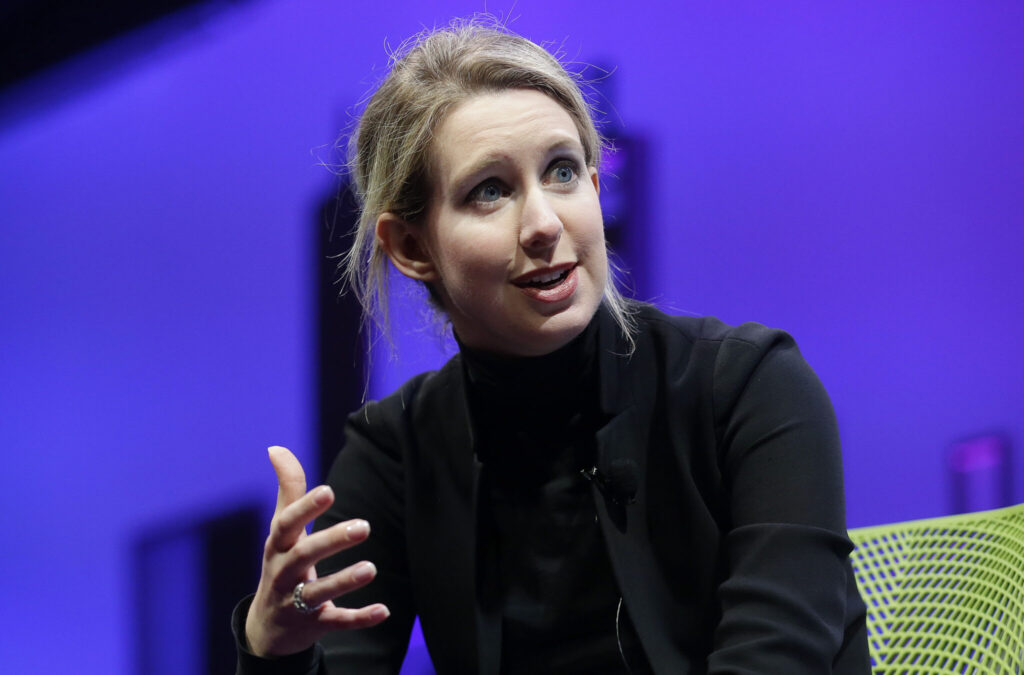 But it all blew up after serious dangerous flaws in Theranos' technology were exposed in a series of explosive articles in The Wall Street Journal that Holmes and Balwani tried to thwart. Holmes and Balwani, who had been secretly living together while running Theranos, broke up after the Journal's revelations and the company collapsed. In 2018, the U.S. Justice Department charged both with a litany of white-collar crimes in a case aimed at putting a stop to the Silicon Valley practice of overselling the capabilities of a still-developing technology — a technique that became known as "fake it 'til you make it."
Holmes admitted making mistakes at Theranos, but steadfastly denied committing crimes during seven often-fascinating days of testimony on the witness stand during her trial. At one point, she told the jury about being sexually and emotionally abused by Balwani while he controlled her in ways that she said clouded her thinking. Balwani's attorney steadfastly denied Holmes allegations, which was one of the key reasons they were tried separately.
Balwani, 57, was convicted on 12 felony counts of fraud and conspiracy in a trial that began two months after Holmes' ended. He is currently serving a nearly 13-year sentence in a Southern California prison.
Maintaining she was treated unfairly during the trial, Holmes sought to remain free while she appeals her conviction. But that bid was rejected by U.S. District Judge Edward Davila, who presided over her trial, and the Ninth Circuit Court of Appeals, leaving her no other avenue left to follow but the one that will take her to prison nearly 20 years after she founded Theranos.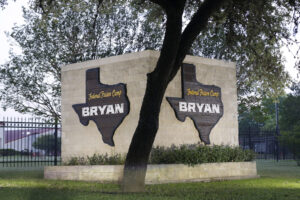 The minimum-security federal prison camp, located about 95 miles northwest of Houston, encompasses about 37 acres of land and houses about 650 women. Most federal prison camps don't even have fences and house those the Bureau of Prisons considers to be the lowest security risk.
The prison camps also often have minimal staffing and many of the people incarcerated there work at prison jobs. Federal prison camps were originally designed with low security to make operations easier and to allow inmates tasked with performing work at the prison, like landscaping and maintenance, to avoid repeatedly checking in and out of a main prison facility. But the lax security opened a gateway for contraband, such as drugs, cellphones and weapons. The limited security has also led to a number of escapes from prison camps.
In November, a man incarcerated at another federal prison camp in Arizona pulled out a smuggled gun in a visitation area and tried to shoot his wife in the head. The gun jammed and no one was injured. But the incident exposed major security flaws at the facility and the agency's director ordered a review of security at all federal prison camps around the U.S.