The leaders of Serbia and Kosovo held a long-awaited face-to-face meeting on Thursday in talks aimed aimed at improving their strained relations as calls mount for a change in the Western diplomatic approach toward them amid concern that their tensions could spiral out of control. The Associated Press has the story:
EU: Serbia & Kosovo leaders hold talks to dial down tensions
Newslooks- BRUSSELS (AP)
Serbian President Aleksandar Vučić and Kosovo Prime Minister Albin Kurti are in Brussels for talks under the so-called Belgrade-Pristina dialogue process, supervised by European Union foreign policy chief Josep Borrell.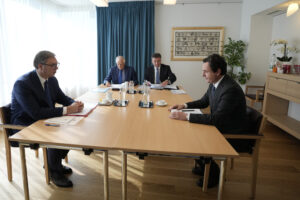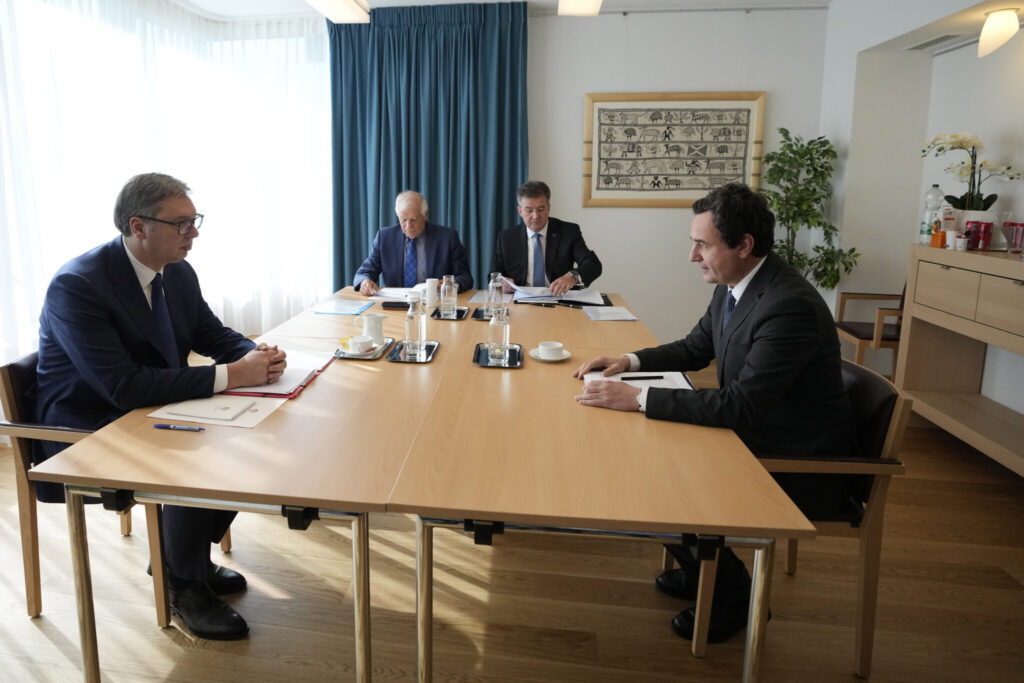 The last round of the dialogue in June ended without producing any obvious results. Vučić and Kurti refused to meet in person, and Borrell, who held talks separately with both men, conceded that they have "different interpretations of the causes and also the facts, consequences and solutions."
In a post on X, formerly known as Twitter, Borrell wrote that it was time to begin applying the agreement on the path toward normalization "in earnest. Today, we will see if they are ready to take responsibility." He also posted a picture of the two men in the same room with him.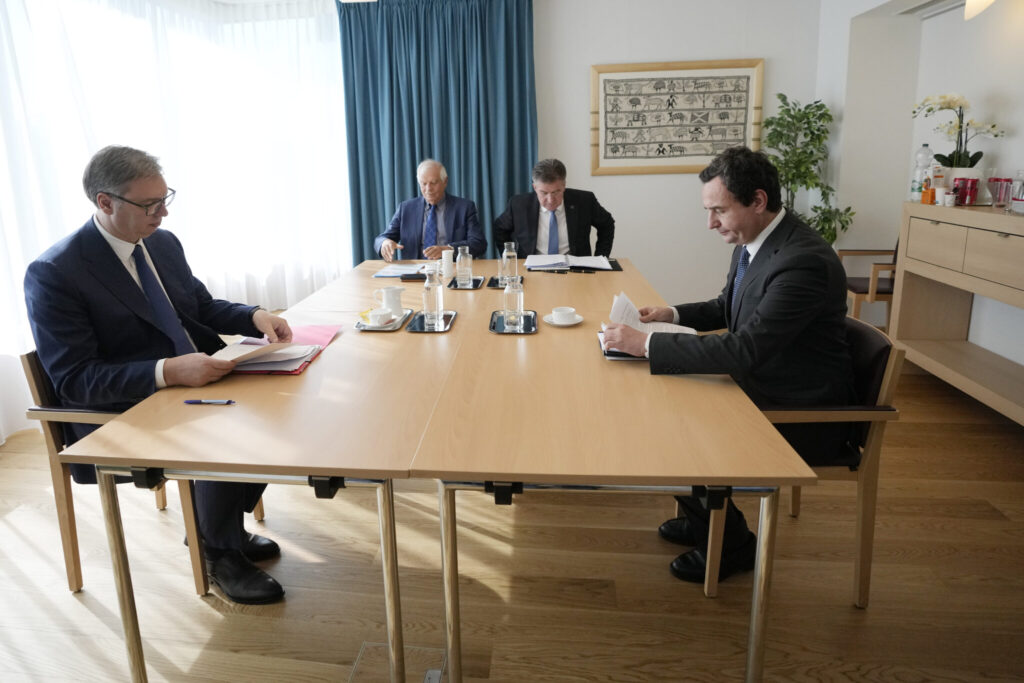 Serbia and its former province of Kosovo have been at odds for decades. Their 1998-99 war left more than 10,000 people dead, mostly Kosovo Albanians. Kosovo unilaterally declared independence in 2008 but Belgrade has refused to recognize the move.
In May, in a dispute over the validity of local elections in the Serbian part of northern Kosovo, Serbs clashed with security forces, including NATO-led KFOR peacekeepers working there, injuring 93 troops.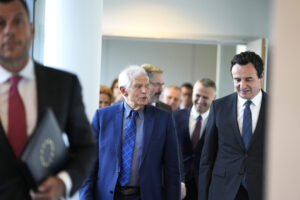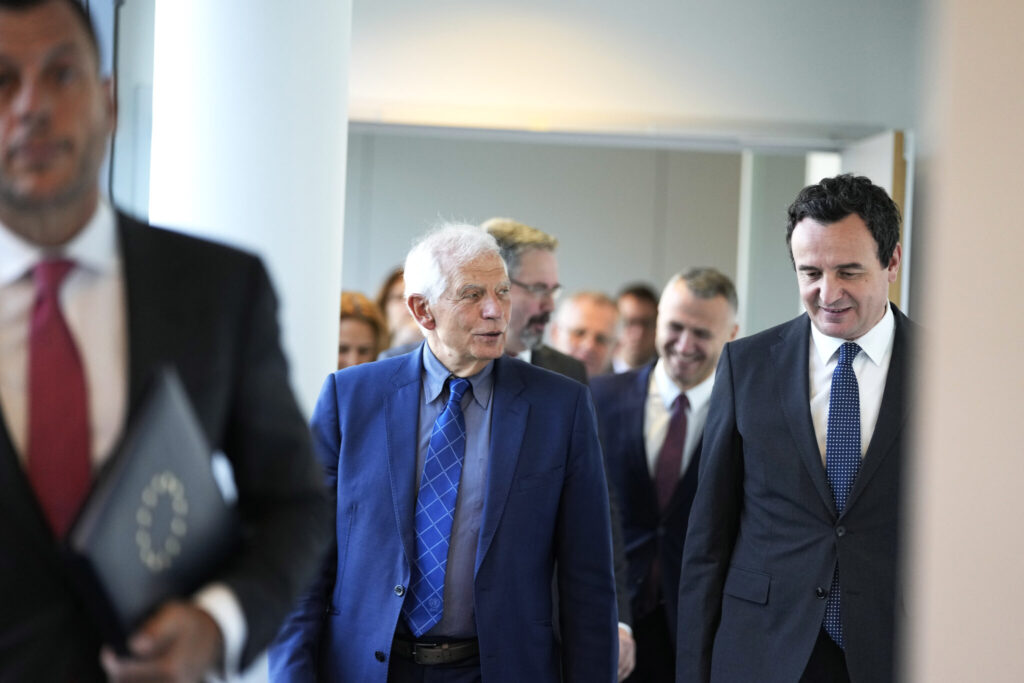 Last week, KFOR commander Maj. Gen. Angelo Michele Ristuccia warned that his forces "are living a time frame of constant crisis management." He said that tensions between Belgrade and Pristina are so high that even "the most insignificant event can create a situation."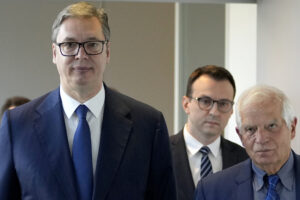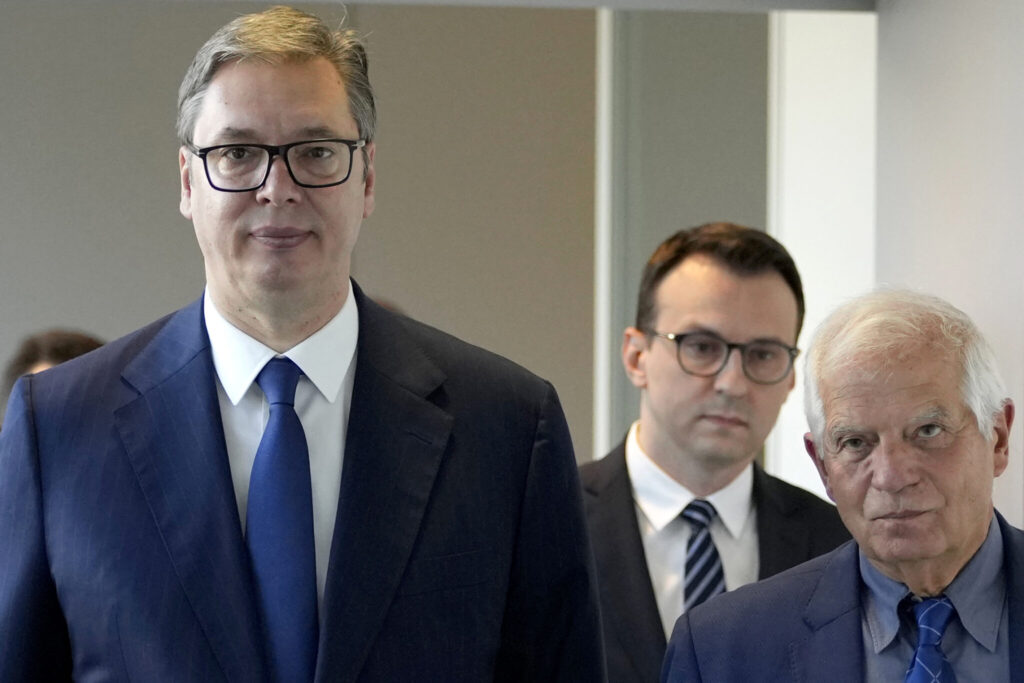 In August, senior lawmakers from the United States — the other diplomatic power in the process — warned that negotiators aren't putting enough pressure on Vučić. They said that the West's current approach shows a "lack of evenhandedness."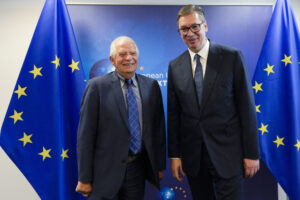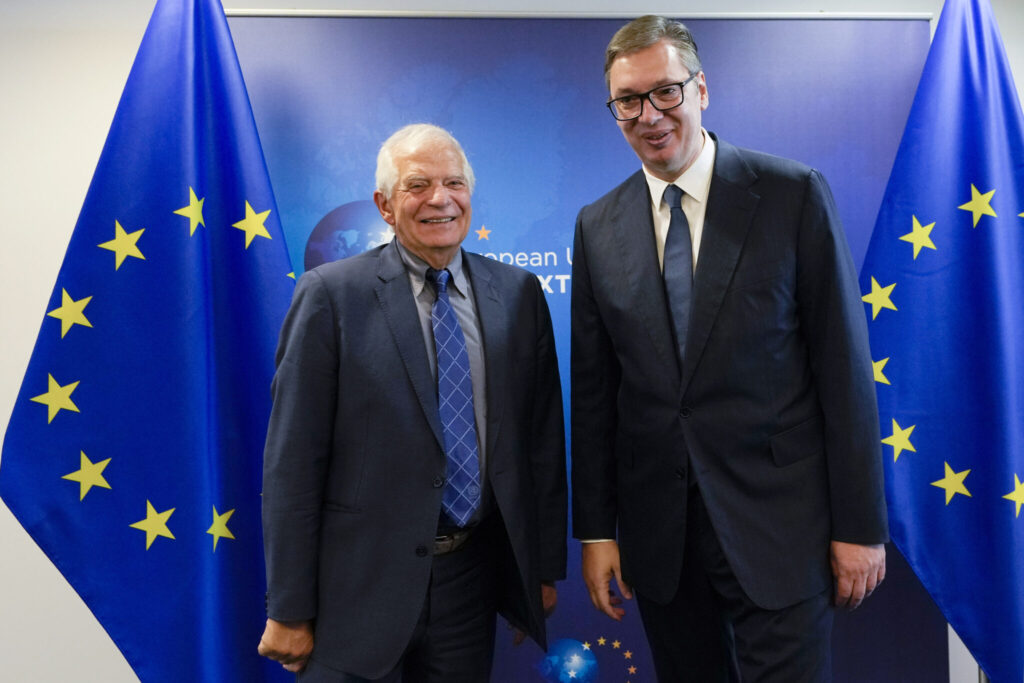 Vučić, a former ultranationalist who now claims to want to take Serbia into the EU, has maintained close ties with Russian President Vladimir Putin and has refused to impose sanctions on Russia over its war on Ukraine.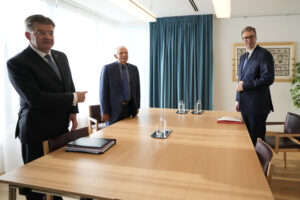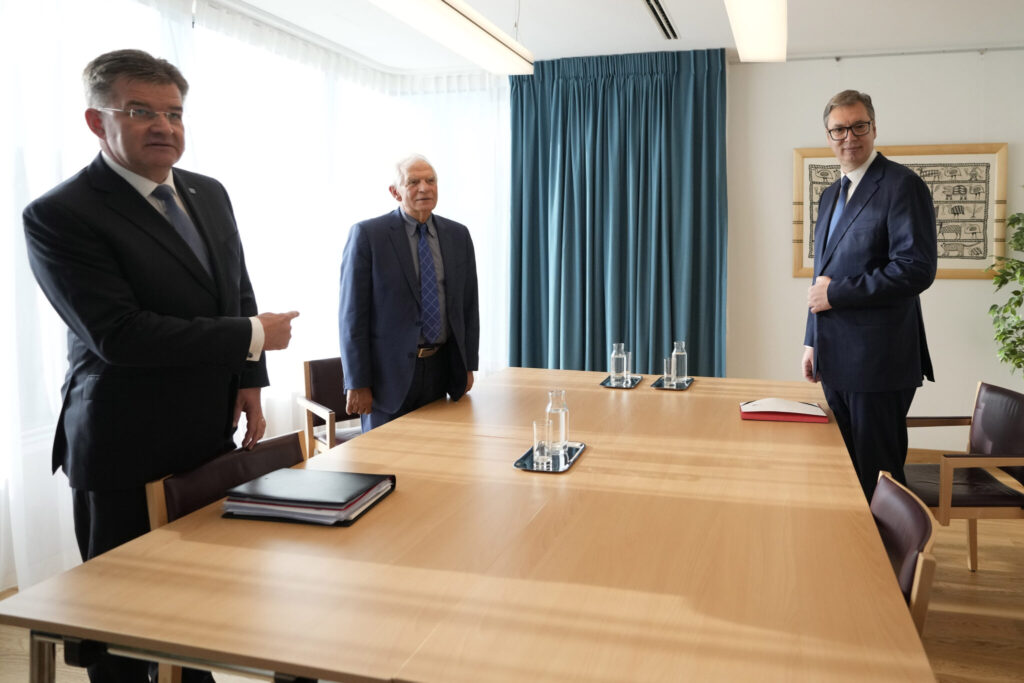 There are widespread fears in the West that Moscow could use Belgrade to reignite ethnic conflicts in the Balkans, which experienced a series of bloody conflicts in the 1990s during the breakup of Yugoslavia, to draw world attention away from the war.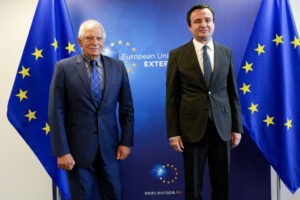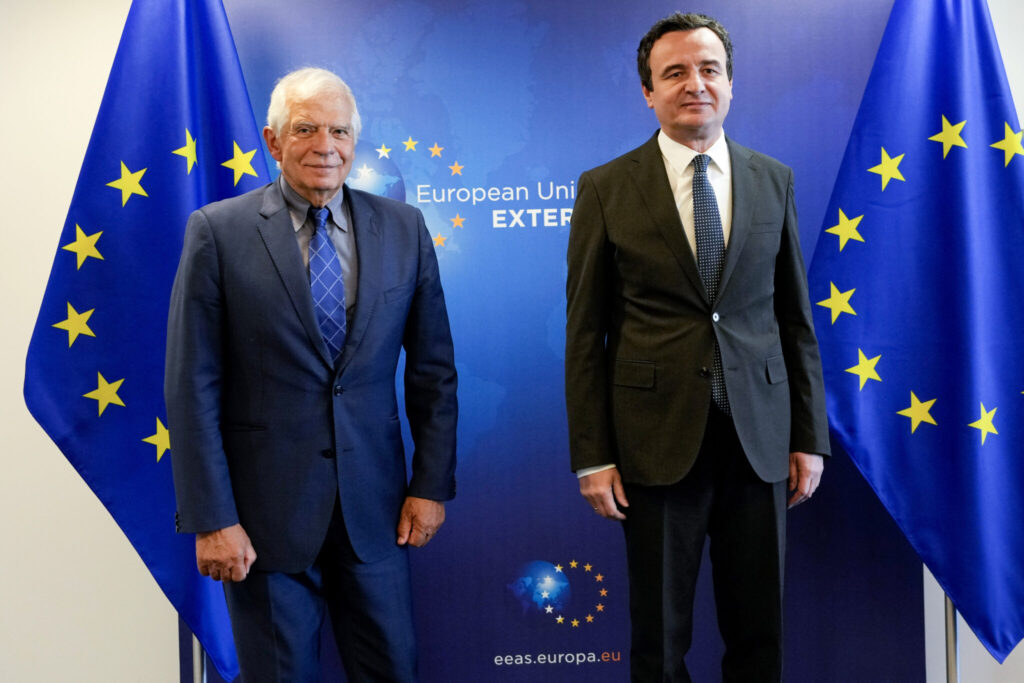 But at the same time, Kurti — a long-time Kosovo independence activist who spent time in prisons in both Serbia and Kosovo — has frustrated the Europeans and proven difficult for negotiators to work with since he became prime minister in 2021.