False claims that the 2020 election was illegitimate have continued to gain traction on Twitter platform and across social media since propelled by former President Donald Trump, whose recent media appearances show he is making them a core talking point of his campaign for the GOP nomination. The Associated Press has the story:
False claims of stolen election thrive on Twitter
Newslooks- NEW YORK (AP)
In an interview this week, Twitter owner Elon Musk said users making false claims of stolen elections "will be corrected" on the platform.
Prompted by a CNBC reporter for extra assurance that would happen, Musk responded, "Oh yeah, 100%."
Yet many such claims have thrived on Twitter in the week since former President Donald Trump spent much of a CNN town hall digging in on his lie that the 2020 election was "rigged" against him. Twitter posts that amplified those false claims have thousands of shares with no visible enforcement, a review of posts on the platform shows.
The contrast between Musk's promise and the extent the claims are spreading on Twitter underscores a major challenge for social media companies trying to call out election conspiracy theories and falsehoods that Trump and his supporters continue to promote. That will only grow as the nation prepares for a presidential election next year in which Trump is again vying to be the Republican nominee.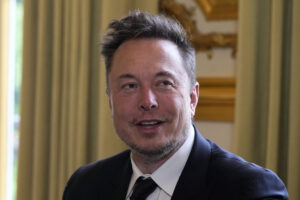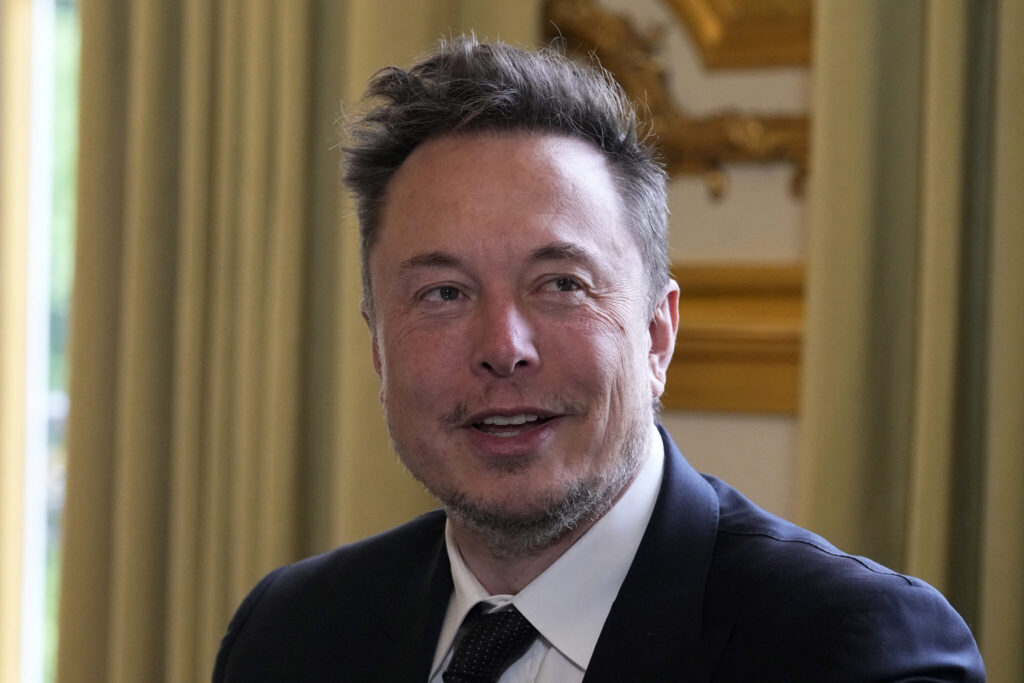 It's unclear whether Musk and his newly hired chief executive, Linda Yaccarino, are planning any changes to Twitter to crack down on the misinformation, which election experts and tech accountability advocates say heightens risks to election officials and erodes trust in democracy.
"Talk is cheap," said David Becker, a former U.S. Justice Department lawyer who now leads the nonprofit Center for Election Innovation and Research. "It's good that he acknowledges that it's important for Twitter to act responsibly. … But then we have to see this action actually taken, because it's happening right now."
An analysis by the media intelligence firm Zignal Labs on behalf of The Associated Press surfaced the 10 most widely shared tweets promoting a "rigged election" narrative in the five days following Trump's town hall.
While Twitter has a system in place for users to add context to misleading tweets, the 10 posts, which collectively amassed more than 43,000 retweets, had no such notes attached.
The most widely shared tweets included false claims from U.S. Rep. Marjorie Taylor Greene, R-Ga., and Kari Lake, a Republican who lost her bid for Arizona governor last year.
Twitter's policy on civic integrity and misleading information says it "may" label or remove "unverified information about election rigging," but the 10 tweets and dozens of others claiming a "stolen" or "rigged" election in 2020 or 2022 in recent days remained live and unlabeled on the platform as of Thursday, an AP search found.
In January 2022, months before Musk took over the platform that October, Twitter had already confirmed to CNN that it had stopped taking action against 2020 election misinformation, saying its policy was meant for use during an election cycle, not long after one.
False claims that the 2020 election was illegitimate have continued to gain traction on the platform and across social media since then, propelled by Trump, whose recent media appearances show he is making them a core talking point of his campaign for the GOP nomination.
Tech accountability advocates said it's difficult to monitor content on a scale as large as Twitter and they note that Twitter is not the only platform where election misinformation surfaces. TikTok, Facebook, Instagram and other social media sites also play a role in spreading falsehoods.
But since he took over, Musk has reinstated notorious election deniers, overhauled Twitter's verification system and gutted much of the staff that had been responsible for moderating posts. Those choices have allowed falsehoods to flourish, said Jesse Lehrich, co-founder of Accountable Tech, a nonprofit watchdog group.
"I think they already had inadequate resources … but there's no doubt that he's making it worse," Lehrich said. "And he's effectively fired everyone responsible for trust and safety at Twitter, so at this point, they couldn't enforce their own civic integrity policies if they tried."
Twitter sent an automated reply when the AP asked for comment, as Twitter does to most media inquiries, and did not provide a response to the continued spread of election misinformation.
In an ideal world, platforms would help reduce the spread of false claims online with policies such as blocking known misinformation sources, labeling it, adopting community enforcement standards and deprioritizing misinformation in trending topics, said Anjana Susarla, a social media researcher and professor at Michigan State University.
Complicating Twitter's response to the misinformation is Musk's own use of the platform. He has used his Twitter account to amplify election-related conspiracy theories.
Last week, he tweeted a reply to a false claim that a conference hosted by the Center for Election Innovation and Research was "secret" and "HYPER PARTISAN."
In the message broadcast to his nearly 140 million followers, Musk called the session "far left" and said it was strange that officials from "pivotal regions" would attend. In fact, the conference had its own public web page with links to its agenda, a list of speakers that included Republicans and Democrats, and a livestream that allowed anyone interested to watch the sessions.
Musk's post drove other Twitter users to see the original tweet and pile on with stolen-election claims.
"He gets it … he knows the elections were stolen massively," one Twitter user replied.
"Exactly. They're coordinating the steal for 2024," wrote another.
Becker, the center's executive director, said when prominent Twitter users amplify falsehoods about election officials, "threats increase to their safety, to their offices, to their staff."
"That makes democracy more vulnerable and puts stresses on them as human beings," he said.