FBI Director Christopher Wray offered to let House Oversight Chair James Comer view an internal law enforcement document at FBI headquarters that Republicans believe will shed light on an allegation that then-Vice President Joe Biden was involved in a criminal scheme with a foreign national, the chairman said in a statement. The document has origins in a tranche of documents that Rudy Giuliani provided to the Justice Department in 2020, people briefed on the matter said. The Associated Press has the story:
FBI offers to show GOP chairman Biden's docs
Newslooks- WASHINGTON (AP)
The FBI offered Friday to show top lawmakers next week a bureau document that purports to relate to President Joe Biden and his family following weeks of demands by congressional Republicans and a contempt threat against Director Christopher Wray.
In a statement, the FBI said it would produce the document in a secure location inside the U.S. Capitol for the Republican chairman of the House Oversight Committee, Rep. James Comer, and the panel's top Democrat, Jamie Raskin of Maryland.
At issue is an internal FBI document known as an FD-1023, which agents use to record unverified tips and information they receive from confidential human sources. The FBI says such documents can contain uncorroborated and incomplete information, and that documenting the tip does not validate it.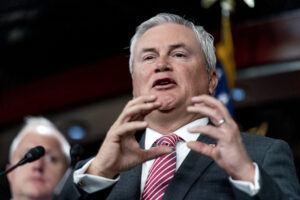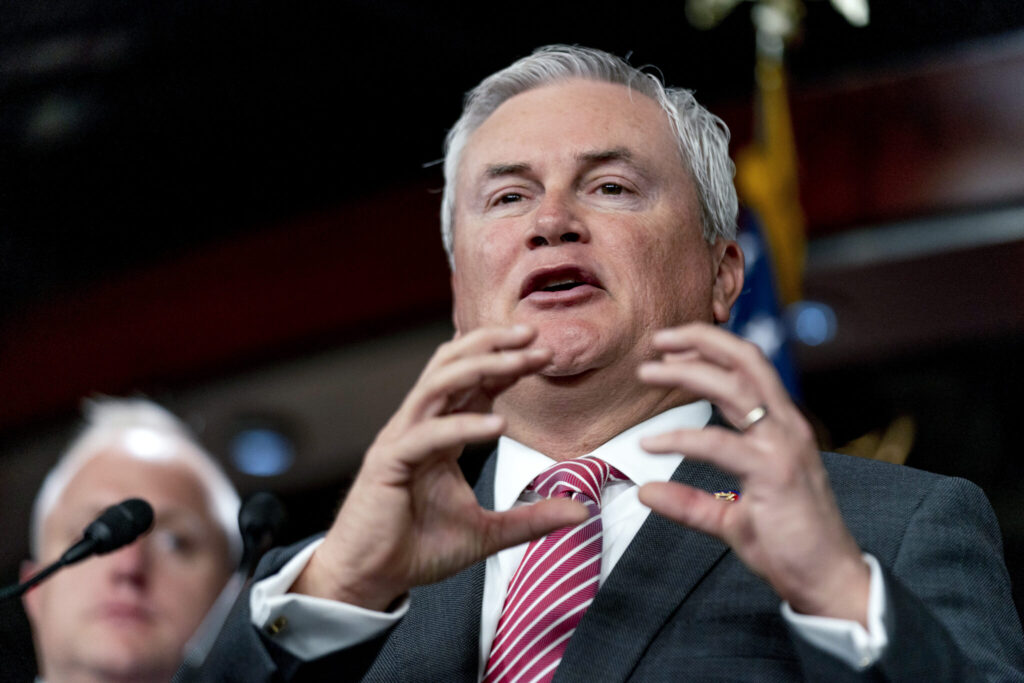 "By offering to provide access to the requested document in combination with a briefing to offer context, the FBI has agreed in good faith to give the Committee all of the information it originally asked for and more," the FBI said. "The commonsense protections the FBI has requested to maintain the confidentiality of that sensitive information are routinely employed both in response to congressional requests and in court in criminal proceedings to protect the physical safety of sources and the integrity of investigations."
Comer responded to the FBI concession by suggesting it would not be sufficient to prevent him from moving forward with contempt, saying "anything short" of producing the document to the committee would not be in compliance with the subpoena. A contempt of Congress charge would require a full committee vote before going to the House floor.
Comer subpoenaed Wray earlier this month seeking a specific FBI form from June 2020.
In a May 3 letter to Wray with Republican Sen. Chuck Grassley of Iowa, Comer said that "it has come to our attention" that the bureau has such a document that "describes an alleged criminal scheme" involving Biden and a foreign national "relating to the exchange of money for policy decisions" when Biden was vice president and includes "a precise description" about it.
The lawmakers used the word "alleged" three times in the opening paragraph of the letter and offered no evidence of the veracity of the accusations or any details about what they contend are "highly credible unclassified whistleblower disclosures."
The White House has called the subpoena effort further evidence of how congressional Republicans long "have been lobbing unfounded, unproven, politically motivated attacks" against the Biden family "without offering evidence for their claims or evidence of decisions influenced by anything other than U.S. interests."