Football is Just a Tiny Proof of Morocco's Successes
The World Cup is the world's most watched and most followed sporting event, surpassing even the Olympics. Through the years, the World Cup has been dominated by Brazil, Germany, Italy, Argentina, France, Uruguay, Spain and England. 
But in 2022, Morocco's Atlas Lions have stormed onto the international football scene and beaten some of the world's strongest teams — easily defeating Belgium and Canada and playing powerhouse Croatia to a draw. They moved to the knock-out phase and crushed Spain, a previous World Cup champion. Then Morocco defeated Portugal, a team that featured Cristiano Ronaldo, one of the world's most famous and prolific football players.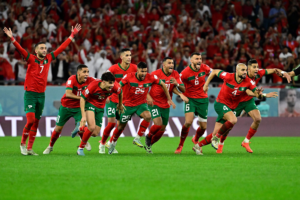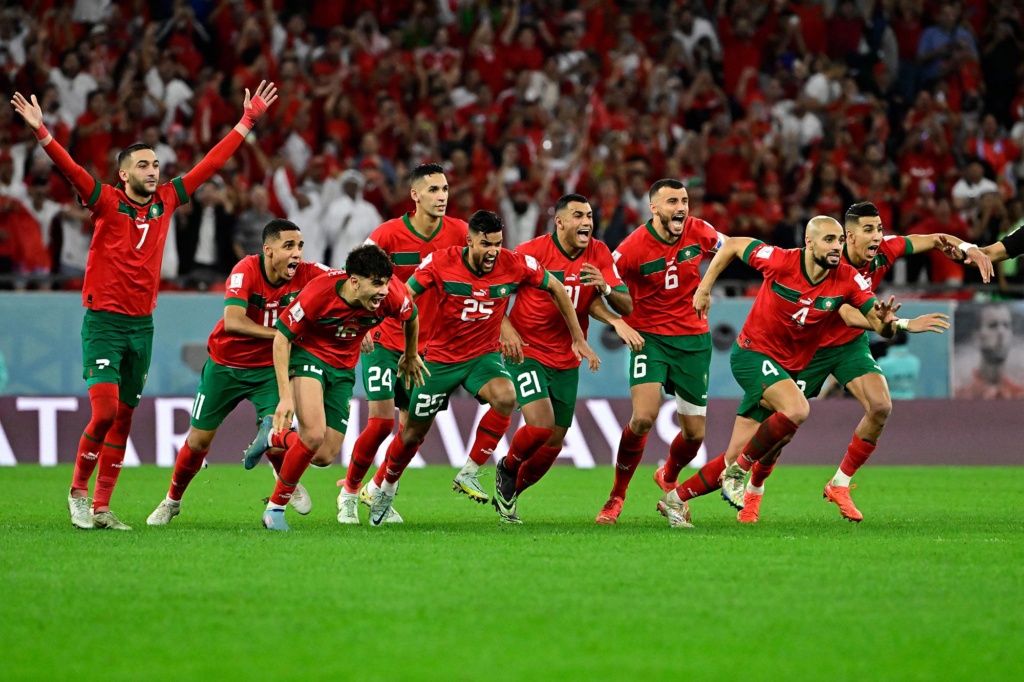 Now, Morocco is in the semi-finals of the World Cup. There are only four teams left and Morocco has already played one of the semi-finalists, Croatia, and played them to a draw. So this Moroccan team clearly belongs among the top teams in the world. Win or lose against France, who is there next opponent, the Moroccan team has accomplished something no other African or Arab team has ever accomplished. So win or lose in the next game, or in the finals, Morocco is a big winner.
Let's look at how they did this and why it matters. And make no mistake, it matters beyond what the sports pages and box scores report. But we'll get to that shortly. First, how did they do it? Morocco, by royal decision, founded the Mohammed VI Academy in 2009. And they invested in developing a world-class training facility to develop national soccer talent. But it wasn't merely a few soccer fields, it was a holistic approach with fields, training, and educational components. The youth who came to the Mohammed VI Football Academy were not merely there to play, they were there to be developed, educated, trained and prepared to be champions. 
Now, key players on the Moroccan team that have been beating traditional soccer powerhouse teams were developed and prepared at the Mohammed VI Academy. To put this success into context, one has to understand that Morocco had not qualified for the World Cup for a long time. Now they are numbered among the world's elite.
This success is, of course, a great source of national pride for Moroccans. Even in the U.S., there have been major displays of support for the Atlas Lions. On the National Mall near the Lincoln Monument, there was a spontaneous gathering of Americans cheering the Moroccan victories. And in New York the streets were clogged with fans celebrating the big victory over Portugal. I can only imagine the celebrating in Rabat and all throughout Morocco.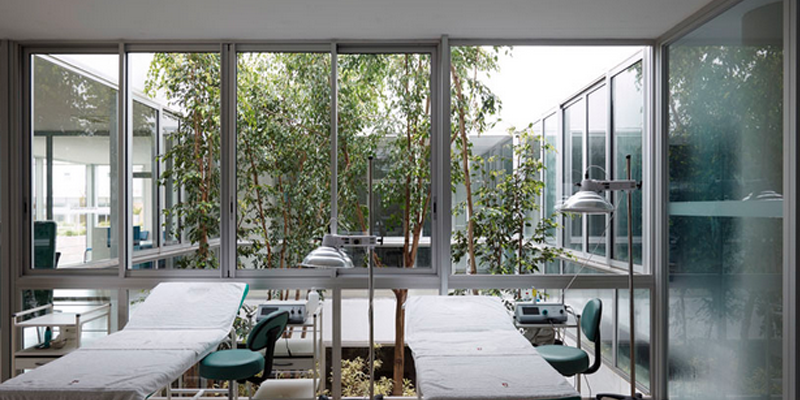 But beyond the sense of national pride and excitement for the success on the soccer field, this has other impacts. So many people in the US and across the globe don't closely follow world events or international issues. But major sporting events like the World Cup grab our attention. So now millions and millions of people around the globe who don't otherwise care about world politics or events, are aware of Morocco.
And the Moroccan soccer team's success is emblematic of a lot of other impressive things going on in Morocco. Simply stated, Morocco isn't just a really good soccer team. As inspiring as the Atlas Lions' story has been, there is more to Morocco than just its soccer success. Morocco has a long history of political and economic stability, and working to promote prosperity and security for its people, and being an international political leader. So the Atlas Lions' success will help millions across the globe have a greater sense of Morocco's rich heritage. Morocco can, and should be, an important world leader — providing a template for success for many nations in Africa and the Arab world.
So while the obvious result of this success on the world soccer stage is promoting national pride and national unity, it would be a mistake to over look that on an international basis, it will tell the world — that Morocco shouldn't be ignored or taken lightly — Morocco's successes and its international leadership are as impressive as its soccer team. In fact, its national leadership is why it established the Mohammed VI Academy. And its leadership has worked impressively to build a society that is premised upon a firm foundation of stability, security, prosperity, opportunity and freedom for its people.
Once you look beyond its success on the soccer field, Morocco is also a success story in a myriad of important ways.  And now it won't be a hidden or unknown success story. That has to be a good development both for Morocco and for those internationally who hope for a future with more prosperity, opportunity, freedom, stability and security. 
Disclaimer: The views and opinions expressed in this article are those of the authors and do not necessarily reflect the official policy or position of Newslooks.com
Football – Morocco – World Cup – Mohamed VI Football Academy – Atlas Lions – World Cup Morocco