In a number of private text messages, released in Dominion defamation lawsuit, Fox News host Tucker Carlson was harshly critical of Former President Donald Trump. In one November 2020 exchange, Carlson said Trump's decision to snub Joe Biden's inauguration was "so destructive." Carlson added that Trump's post-election behavior was "disgusting" and that he was "trying to look away." In another text message conversation, two days before the January 6 attack, Carlson said, "We are very, very close to being able to ignore Trump most nights. I truly can't wait." Carlson added of Trump, "I hate him passionately." The Fox host said of the Trump presidency, "That's the last four years. We're all pretending we've got a lot to show for it, because admitting what a disaster it's been is too tough to digest. But come on. There isn't really an upside to Trump." The Associated Press has the story:
Fox Carlson on Trump: 'I hate him Passionately'
Newslooks- NEW YORK (AP)
A defamation lawsuit is revealing blunt behind-the-scenes opinions by Fox News figures about Donald Trump, including a Tucker Carlson text message where he said "I hate him passionately."
Carlson's private text conversation was revealed in court papers at virtually the same time that the former president was hailing the Fox News host on social media. Trump said he was doing a "great job" in presenting excerpts of U.S. Capitol security video of the Jan. 6, 2021, insurrection — though Carlson used the video to produce a false narrative of the attack.
The documents are also coming to light at a time of increased tension between Trump and the dominant media force appealing to conservatives as he campaigns to regain the presidency.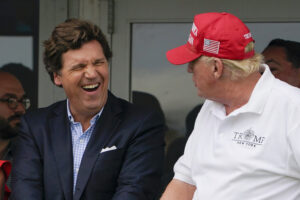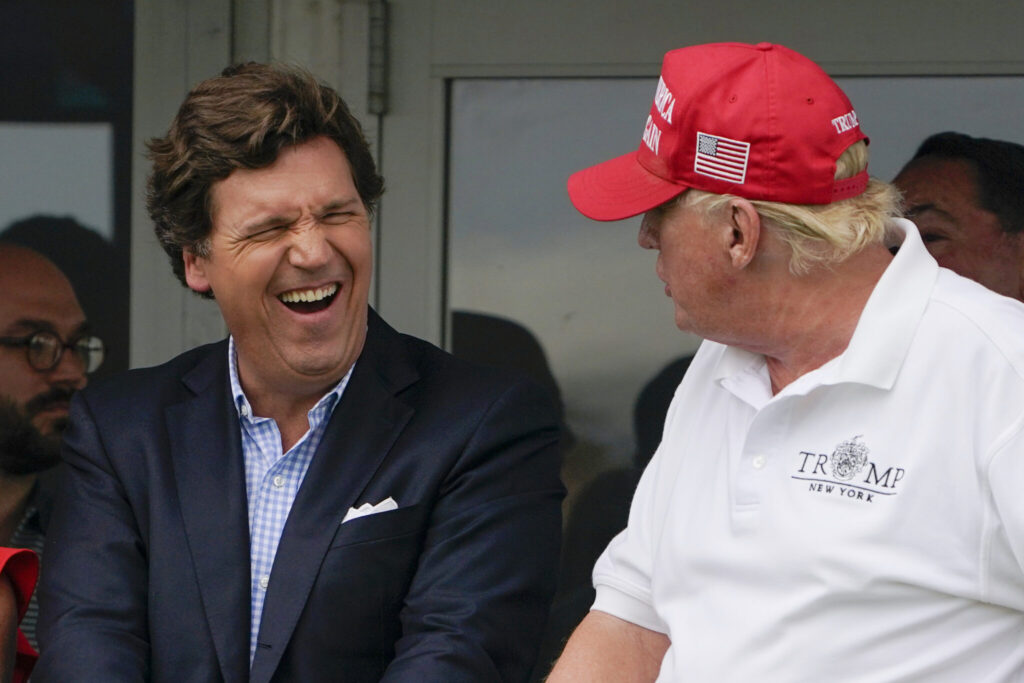 Voting machine manufacturer Dominion Voting Systems is suing Fox News for $1.6 billion, claiming the network broadcast false claims that the company was responsible for fraud in the 2020 presidential election. The case is to go to trial this spring, and a trove of documents related to Fox's actions after the election are being publicly released in advance.
A common theme emerging from the internal documents and depositions is that Fox executives and hosts doubted the election claims being peddled by Trump and his allies, but aired and emphasized them anyway. Fox was growing concerned about a decline in viewership as Trump supporters turned away from the network after it — correctly — called Joe Biden the presidential winner in Arizona on election night.
The exchanges include Carlson's text conversation on Jan. 4, 2021, with an unknown person, in which the prime-time host expressed anger toward Trump.
Carlson said that "we are very, very close to being able to ignore Trump most nights" and that "I truly can't wait."
Carlson said he had no doubt that there was fraud in the 2020 election, but that Trump and his lawyers had so discredited their case — and media figures like himself — "that it's infuriating. Absolutely enrages me."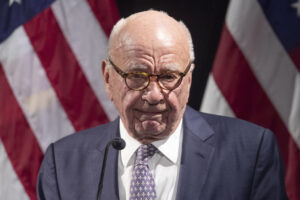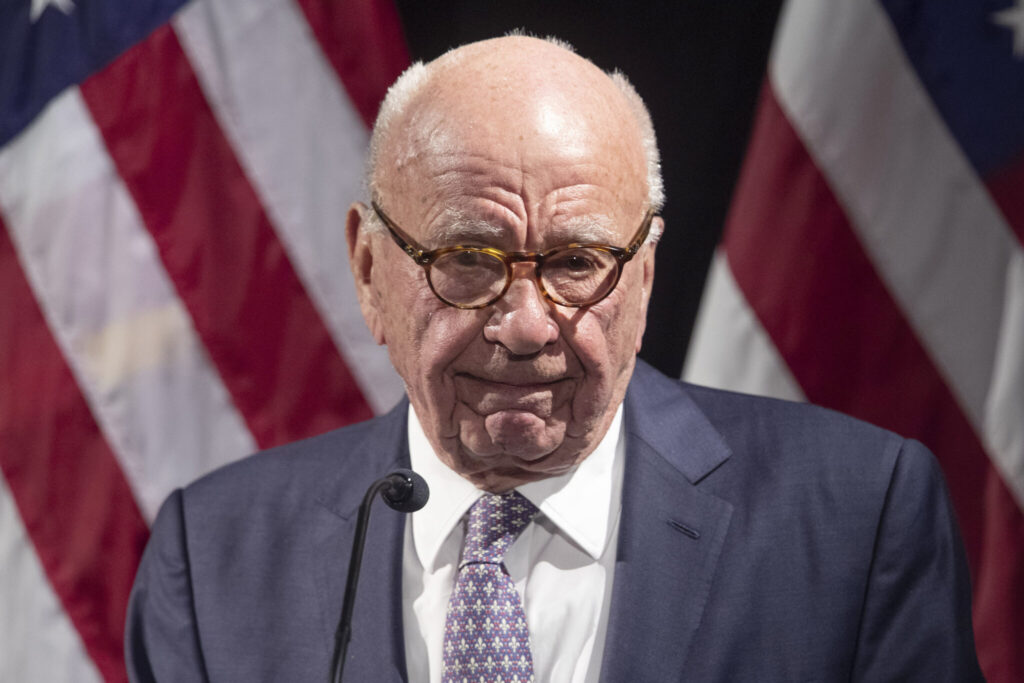 Federal and state officials, courts, exhaustive reviews in battleground states and Trump's attorney general found no widespread fraud that could have changed the outcome of the 2020 election, although Trump continues to falsely state that the presidency was stolen from him.
Addressing Trump's four years as president, Carlson said, "We're all pretending we've got a lot to show for it, because admitting what a disaster it's been is too tough to digest. But come on. There really isn't an upside to Trump."
In another text exchange more than a month earlier, Carlson denigrated Trump's business abilities: Trump('s talent, he said, is to "destroy things. He could easily destroy us if we play it wrong."
Fox, in response to these and other court exhibits that were released late Tuesday, said that "Dominion has been caught red handed using more distortions and misinformation in their PR campaign to smear Fox News and trample on free speech and freedom of the press. We already know they will say and do anything to try to win this case, but to twist and even misattribute quotes to the highest levels of our company is truly beyond the pale."
Fox's founder, Rupert Murdoch, has a complex relationship with Trump: "I was not close to him," Murdoch said in a deposition in the libel lawsuit.
Indeed, though Murdoch acknowledged talking to Trump occasionally, he said he also sought inside information from Sean Hannity, one of his network's primetime hosts, because Hannity was the closest person at Fox to Trump.
Following Trump's loss in November of 2020, Murdoch despaired of the president's behavior.
"The real danger is what he might do as president," Murdoch wrote in an email to a friend that month. "Apparently not sleeping and bouncing off walls! Don't know about Melania, but kids no help."
But Murdoch told his network's officials that he also didn't want to "antagonize" Trump: "He had a very large following, and they were probably mostly viewers of Fox, so it would have been stupid," Murdoch said in a deposition in the Dominion case.
In separate questioning in the case, Murdoch acknowledged that he believed the 2020 presidential election " was not stolen."
On social media recently, Trump was critical of Fox when other court papers released in the Dominion case made clear that a number of the network's executives and personalities privately believed the election fraud claims were bunk.
Trump and his team also have accused Fox of giving his latest campaign for the presidency little attention and favoring a potential challenger for the GOP nomination, Florida Gov. Ron DeSantis.
In a fiery speech at the Conservative Political Action Committee last week, Trump ally Steve Bannon complained that Fox had disrespected the former president.
"You've deemed Trump's not going to be president," Bannon said. "Well, we deem you're not going to have a network."
On Saturday afternoon. Fox News aired Trump's speech to CPAC in its entirety.