As France and Germany celebrate the 60th anniversary of the Elysee Treaty, the document that set a roadmap for bilateral cooperation between Paris and Berlin in foreign, defense and cultural policies, there's mounting pressure for the two countries to revamp their cooperation and leadership within the EU. France's Emmanuel Macron and Germany's Olaf Scholz give speeches at the prestigious Paris Sorbonne University with the presidents of both parliaments laying down a wreath at the Pantheon mausoleum. The Associated Press has the story:
France, Germany renew alliance amid war in Ukraine
Newslooks- PARIS (AP)
France and Germany are seeking to overcome differences laid bare by Russia's war in Ukraine while celebrating their decades-long friendship with a day of ceremonies and talks Sunday on Europe's security, energy and other challenges.
Germany's entire Cabinet is in Paris for joint meetings, and 300 lawmakers from both countries are coming together at the Sorbonne University to mark 60 years since a landmark treaty sealed a bond between the longtime enemies that underpins today's European Union.
French President Emmanuel Macron and German Chancellor Olaf Scholz will oversee two rounds of talks at the Elysee Palace, focusing first on energy and economic policy, and then on defense.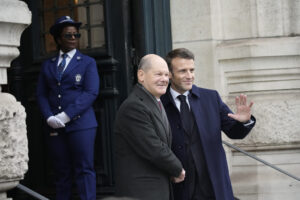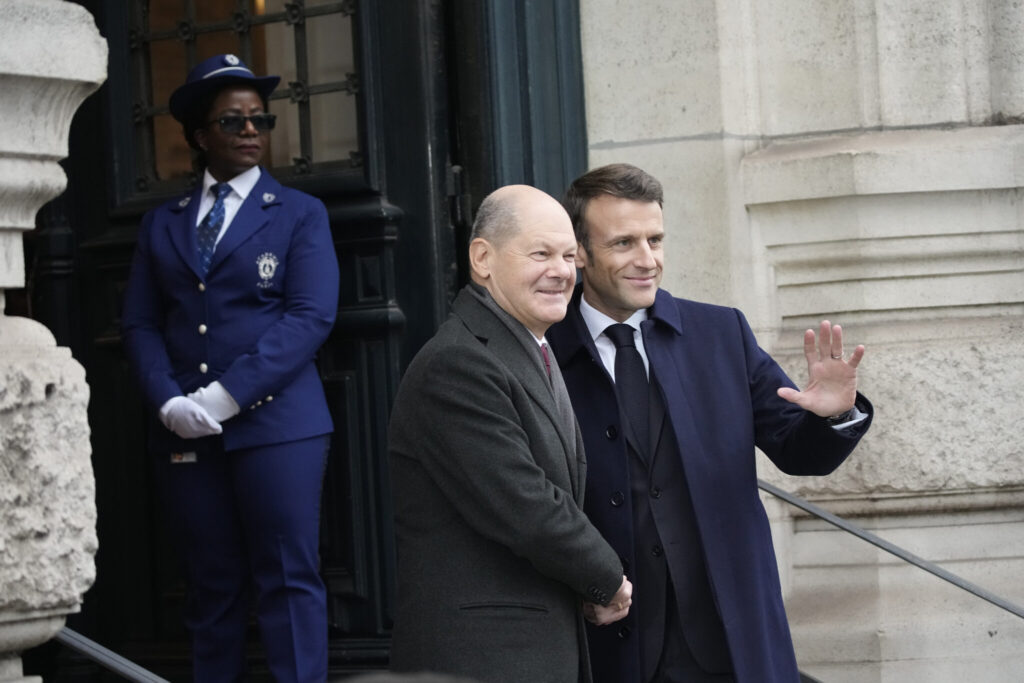 "Let us use our inseparable friendship … to shape the present and future of our continent, together with our European partners," Scholz said at the ceremony at the Sorbonne.
After Russia's invasion of Ukraine last year, the European peace project is at a "turning point," he said.
"Putin's imperialism will not win. … We will not allow Europe to revert to a time when violence replaced politics and our continent was torn apart by hatred and national rivalries."
Macron added: "Our unfailing support for the Ukrainian people will continue in every field."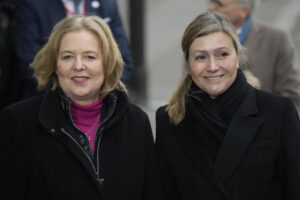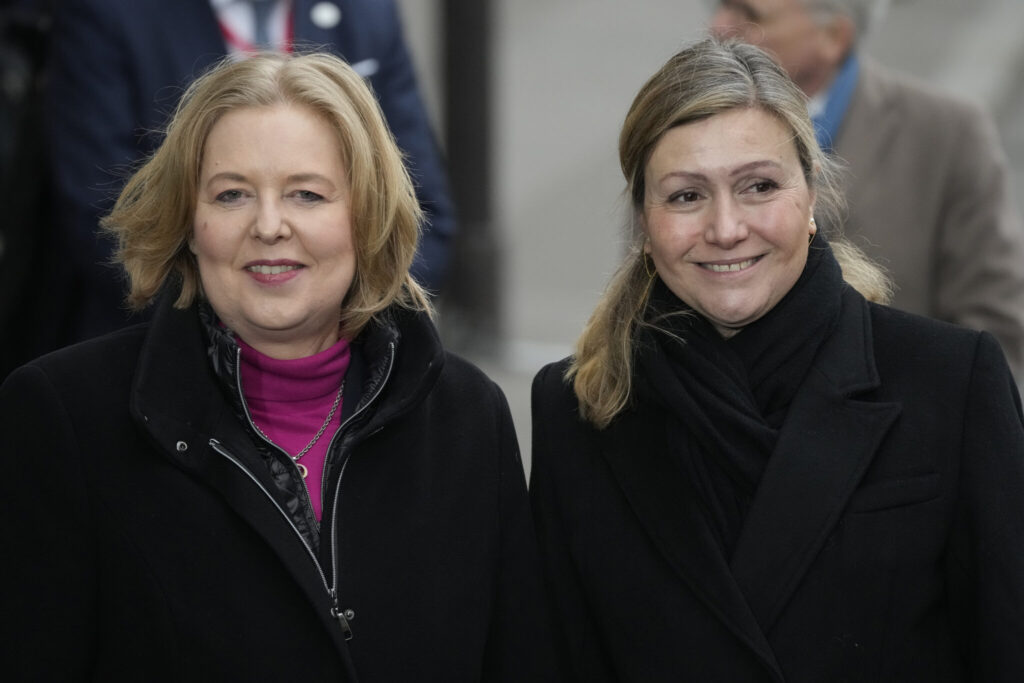 Both countries have contributed significant weaponry to Ukraine, but Ukraine is asking for tanks and more powerful arms as Russia's war drags on.
The war has exposed differences in strategy between the two countries, notably in European talks on how to deal with the resulting energy crisis and punishing inflation, as well as over future military investment.
Macron called for "a new energy model" in the EU based on diversifying supplies and encouraging carbon-free energy production.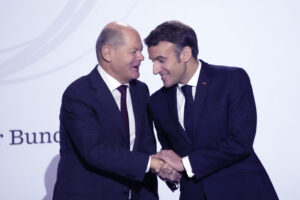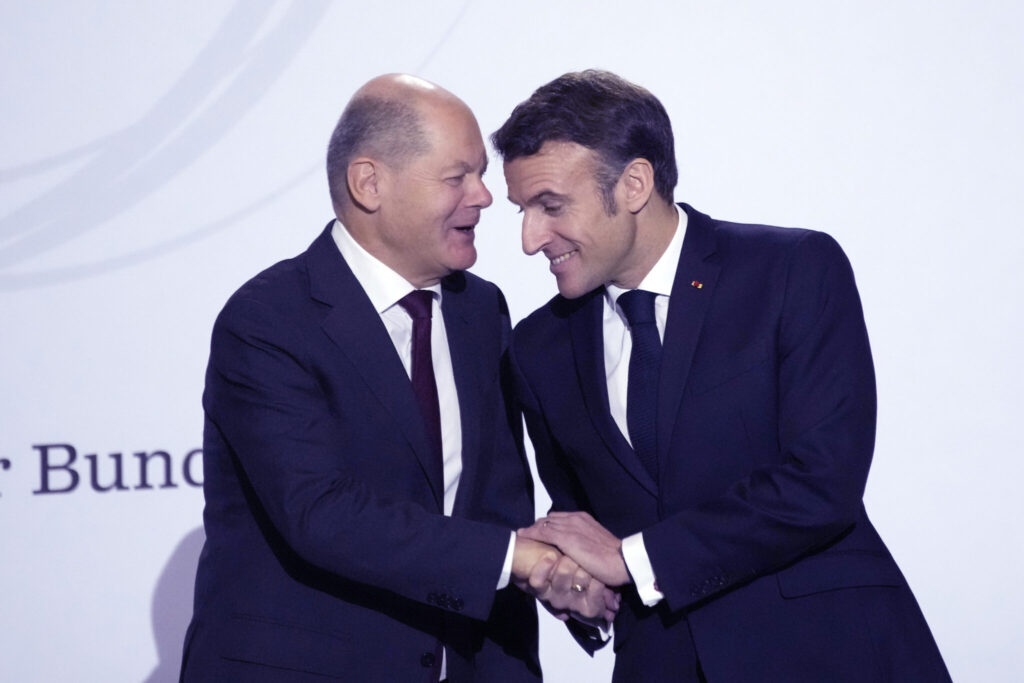 Aside from Ukraine, a top priority for the meeting is working out Europe's response to the subsidies for U.S. electric car makers and other businesses in the Biden administration's Inflation Reduction Act, according to senior French and German officials.
France wants Europe to counter what it considers an unfair move by Washington. Paris is pushing for the EU to relax rules on state subsidies in order to accelerate their allocation, simplify the bloc's support for investments and create an EU sovereign fund to boost green industries. Berlin, however, warns against protectionism.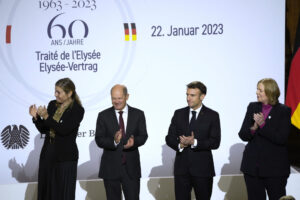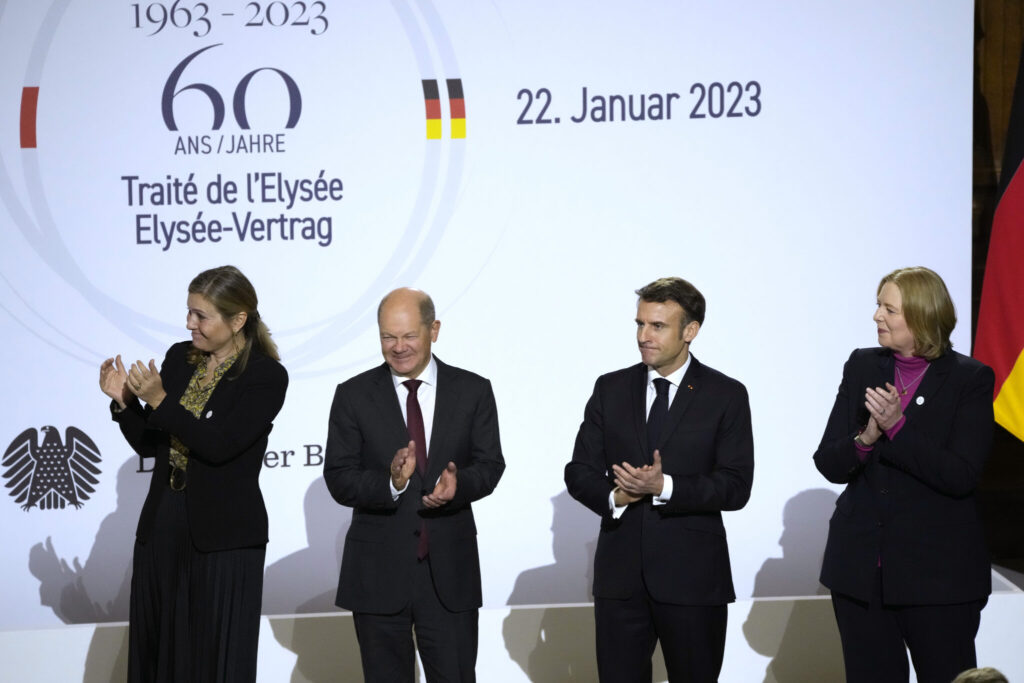 French-German government meetings are usually held at least once a year to coordinate policies. The last one was held in May 2021 via videoconference due to the COVID-19 pandemic.
Sunday's gathering is the first in-person meeting since 2019. It was originally scheduled for October, but was delayed amid divergences on issues including energy, defense and the economy.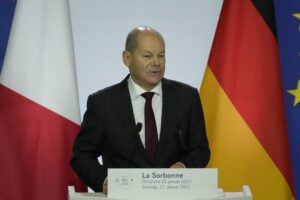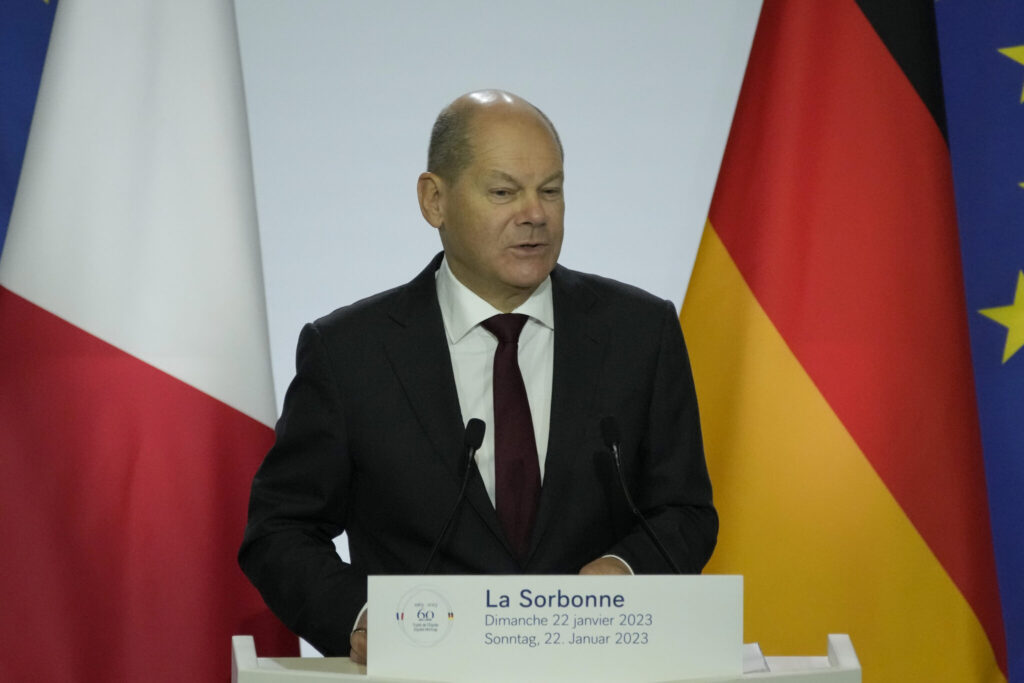 The officials are marking the 60th anniversary of the Elysee Treaty signed by French President and wartime anti-Nazi resistance leader Charles de Gaulle and West German Chancellor Konrad Adenauer on Jan. 22, 1963.
Berlin and Paris have a decades-long history of bilateral irritants and European disputes that coexist with the countries' friendship and cooperation.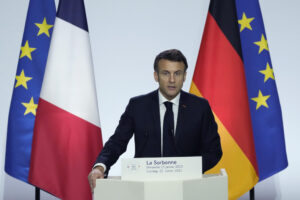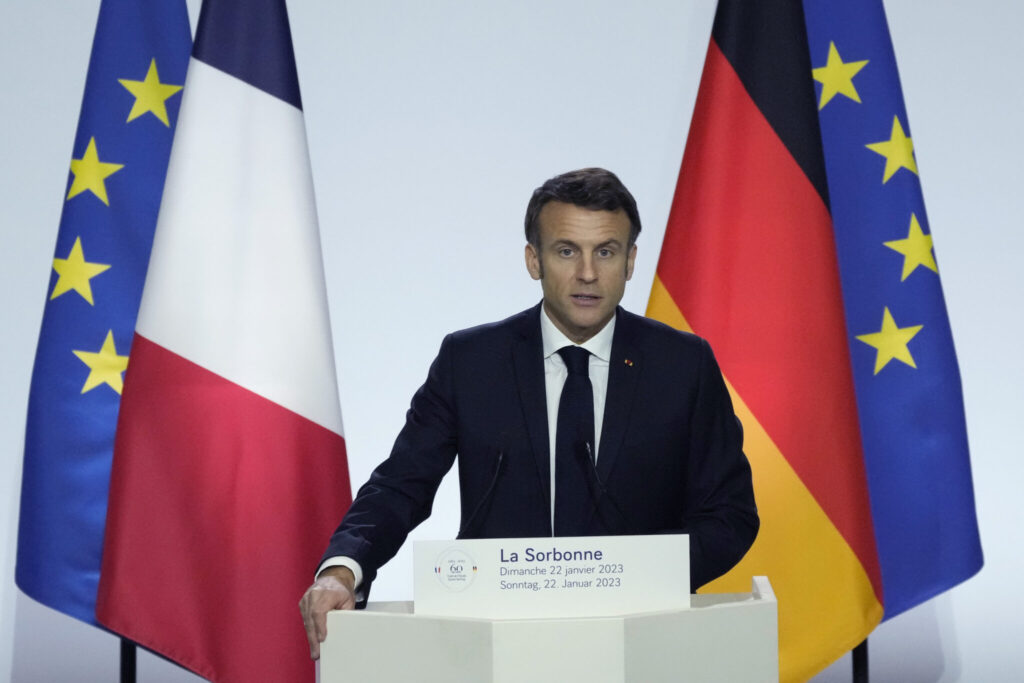 France and Germany have been described as the "engine" of the EU. They have always found compromises even in difficult terrain since they co-founded, with four other countries, the forerunner of the EU in 1957.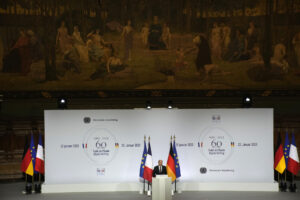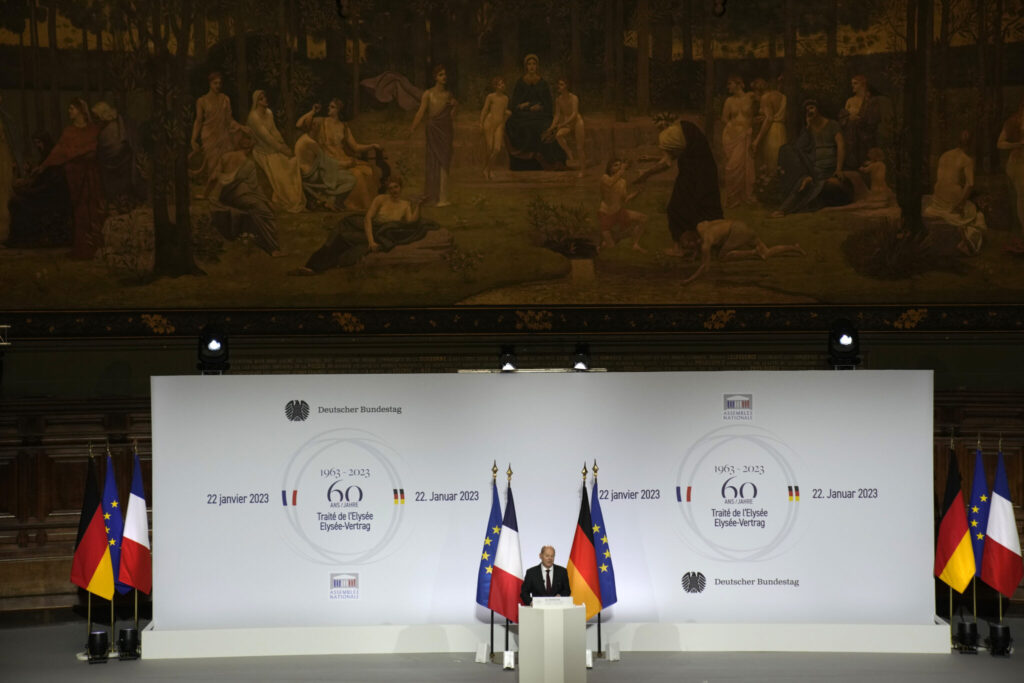 "The Franco-German engine is a compromise machine: well-oiled, but also loud at times and marked by hard work," Scholz said.