Members of the Group of Seven advanced nations are prepared to build "constructive and stable relations" with China while acting in their national interests, according to a draft version of their communique on Friday. The leaders, who kicked off a three-day summit in the Japanese city of Hiroshima that goes until Sunday recognise that "economic resilense requires de-risking and diversifying" from the world's second-largest economy, the draft showed. The Associated Press has the story:
G7 stance on China complicated by Econ. ties
Newslooks- HIROSHIMA, Japan (AP)
Leaders of the Group of Seven advanced economies are generally united in voicing concern about China. The question is how to translate that worry into action.
Over the past two years, President Joe Biden's administration has sought to reframe the relationship with Beijing and build support among like-minded nations for a strong response to what officials in Washington and some other Western democracies say is "economic coercion."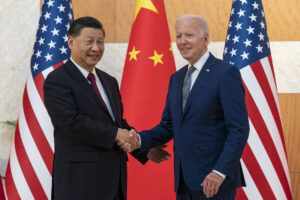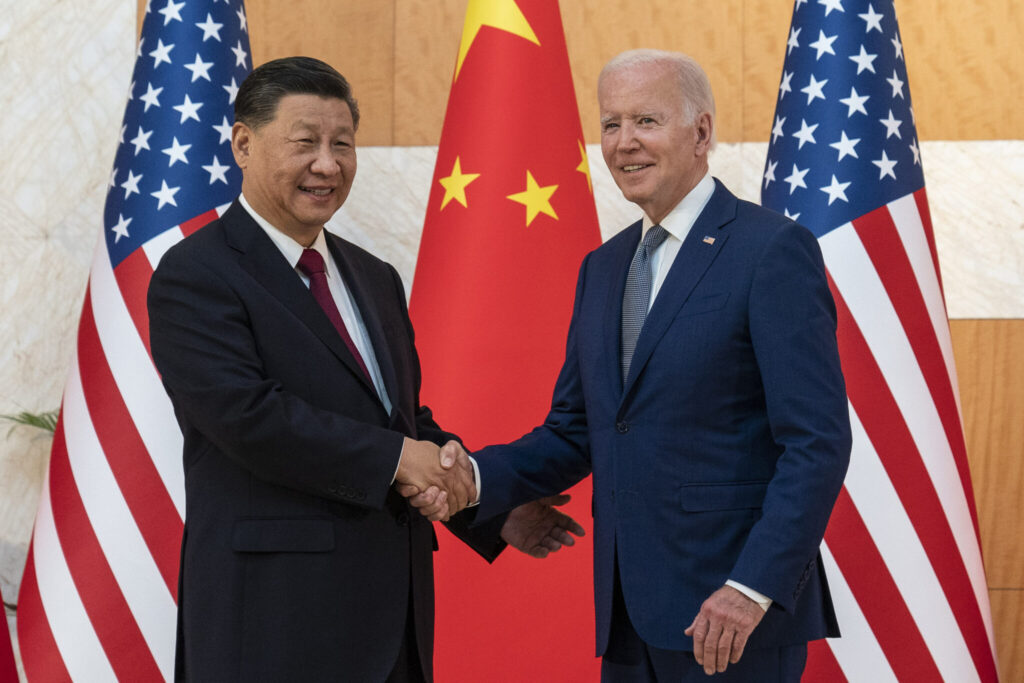 But the G7 also needs to cooperate with China on broader global issues such as climate change, North Korea, the war in Ukraine and the debt problems of a growing number of developing economies. And all the G-7 countries have a big stake in strong ties with the world's second-largest economy.
At a summit this week in Hiroshima, U.S. officials say they expect leaders of the G-7 to jointly endorse a unified strategy on "economic coercion," which they define as economic retaliation for policies deemed contrary to another country's interests, in this case, China's.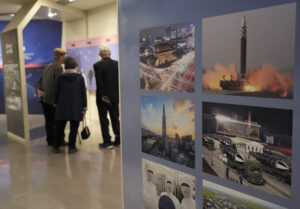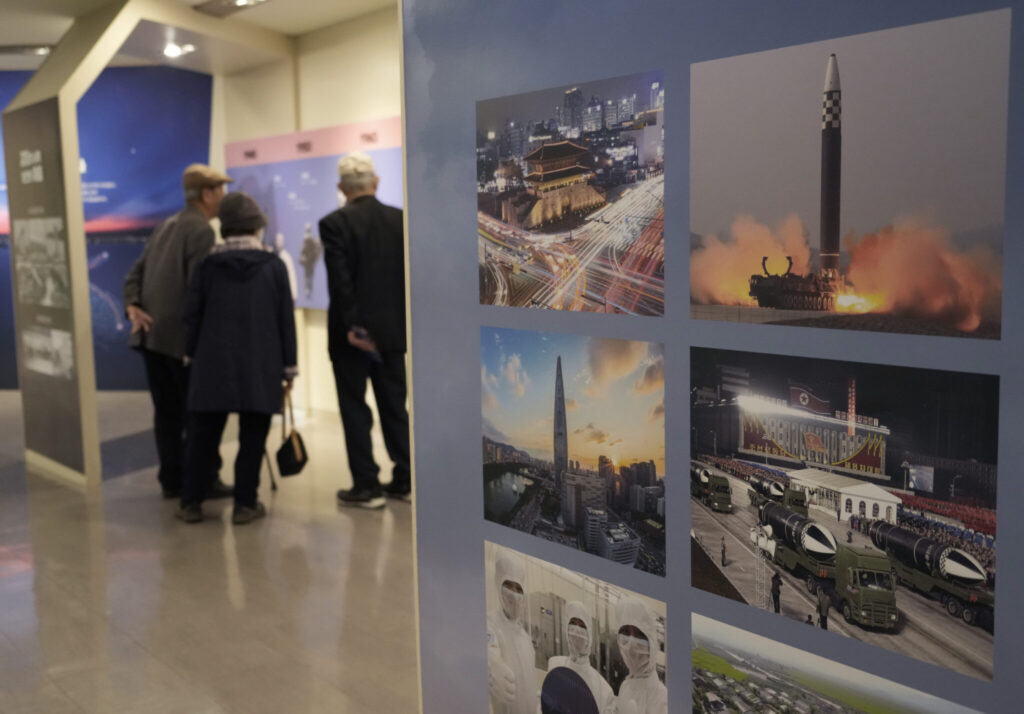 Advisers to Biden have been pushing for this approach since he took office in early 2021. His administration has taken clear actions against China in restricting trade and investment in the name of national security, despite the economic spillovers.
The issue is retaliation against "countries that take actions that China's not happy with from a geopolitical perspective. That's a matter that should be of concern to all of us," Treasury Secretary Janet Yellen said last week at G-7 finance meetings in Niigata, Japan.
"We would like to work jointly with our partners and are continuing our conversations about that," Yellen said. Efforts to safeguard economic security would be most effective, she said, with coordinated action, though the U.S. has no interest in breaking up economically with China.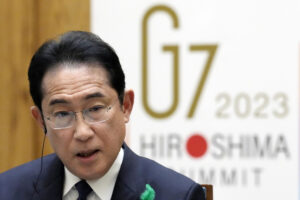 Meanwhile, the European Union also has moved to enact its own platform for dealing with "economic coercion," an effort spurred by actions taken by President Donald Trump's "America First" moves against fellow G-7 members.
"While we all have our independent relationships with China, I'm confident that the G-7 leaders will convene on a set of very core shared principles," EU President Ursula von der Leyen said in a news conference Monday.
Echoing similar comments by Yellen and other U.S. officials, she said the EU's strategy is aimed at "derisking, not decoupling."
Yellen says U.S. limits on trade with and investment in China, which are still being worked out, would be "narrowly scoped" and targeted to protect technologies with national security implications.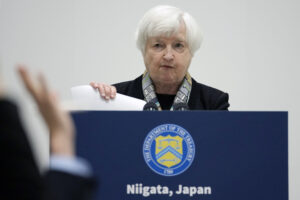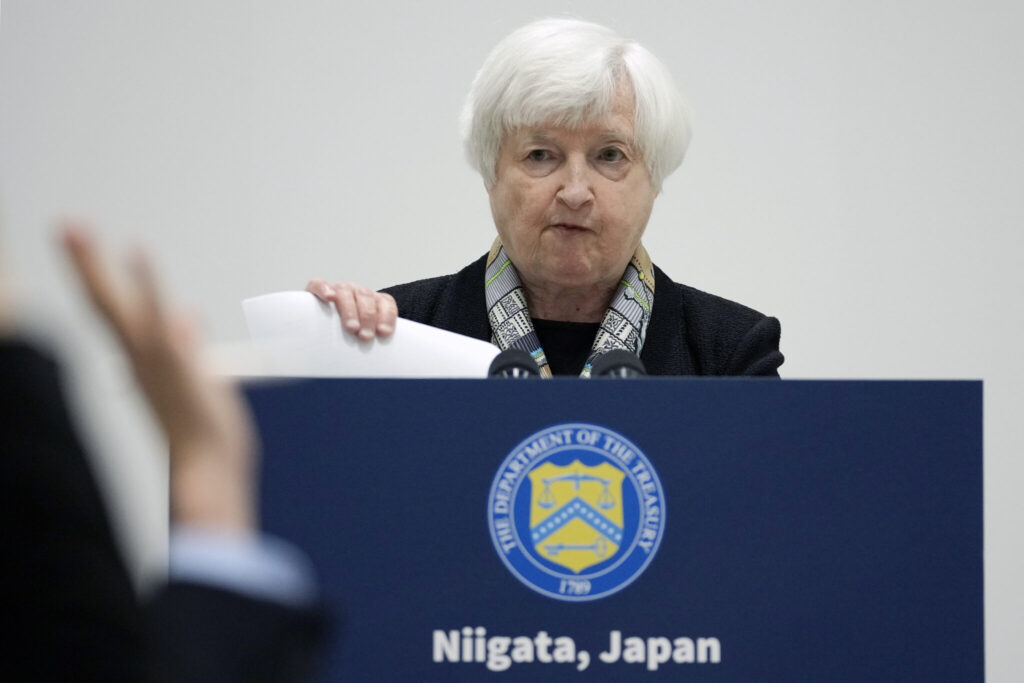 In October, the Commerce Department banned exports of advanced computer chips and equipment to China out of concern that Chinese companies and the government were using the technology for military purposes. It also got the Netherlands and Japan to agree with its export controls, undermining one of President Xi Jinping's goals of making the Chinese economy dominant in key technologies.
The Treasury Department can impose sanctions on threats tied to cybersecurity and China's military. The U.S. government also reviews Chinese investments into the U.S. and is considering restrictions to U.S. investments in China.
But the U.S. imported nearly $537 billion worth of goods last year from China and ran a $383 billion goods deficit, according to the U.S. Census Bureau. That creates a codependence — with Chinese companies reliant on U.S. customers and America in need of products from China.
U.S. businesses have a cumulative investment in China of nearly $120 billion. European nations — especially Germany, the United Kingdom, Netherlands and France — have put more than $140 billion into China businesses over the past 20 years, according to EU figures.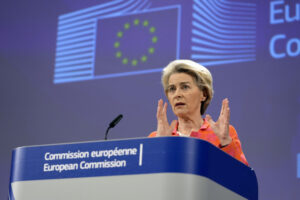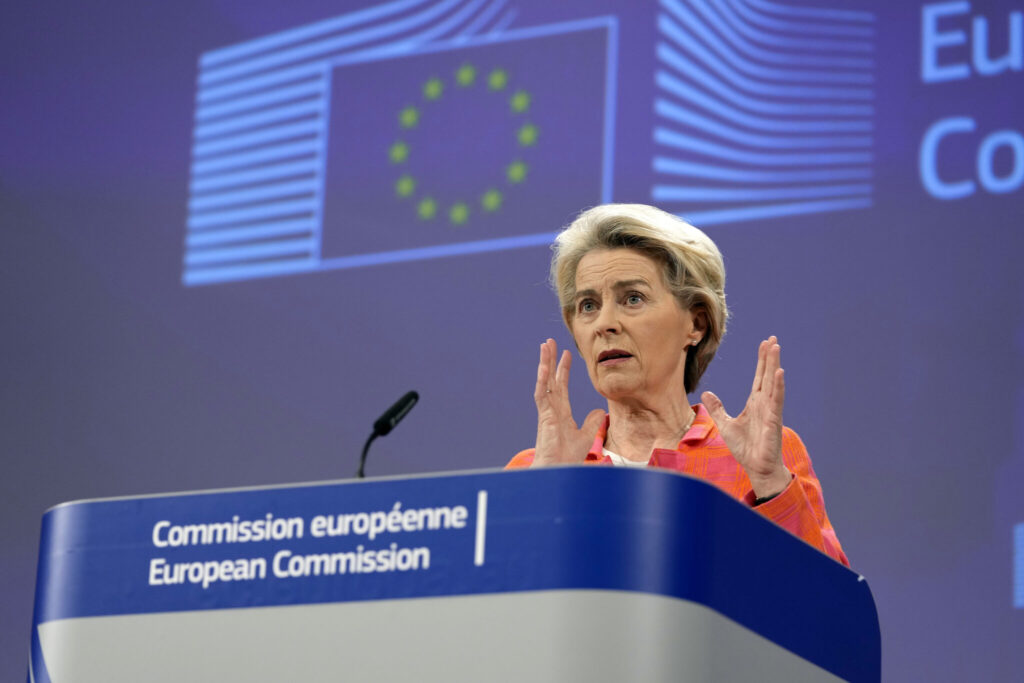 During the pandemic, disruptions to supplies of all sorts of products, from computer chips and window frames to baby formula to work boots, drove home the extent to which the world depends on trade with China to stock shelves and keep the world clothed, fed and housed.
Adding to the perceived risks, Chinese police recently raided the offices of consulting companies Bain & Co. and the Mintz Group. Beijing also launched a national security review of the U.S. chip maker Micron.
"We're watching China employ policy tools and practices like military-civil fusion, economic coercion, and extreme forms of digital protectionism," said Suzanne Clark, CEO of the U.S. Chamber of Commerce. "These policies and practices in pursuit of China's absolute security — together with massive state subsidies, unfair commercial practices, and human rights abuses — have made the world less secure."
The differences with China range well beyond trade and technology.
China's leaders have challenged the Western-dominated "international order" and "rule of law" with threats to take the island democracy of Taiwan by force and expanding the Chinese military presence in the South China Sea.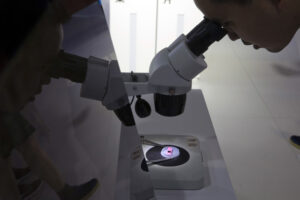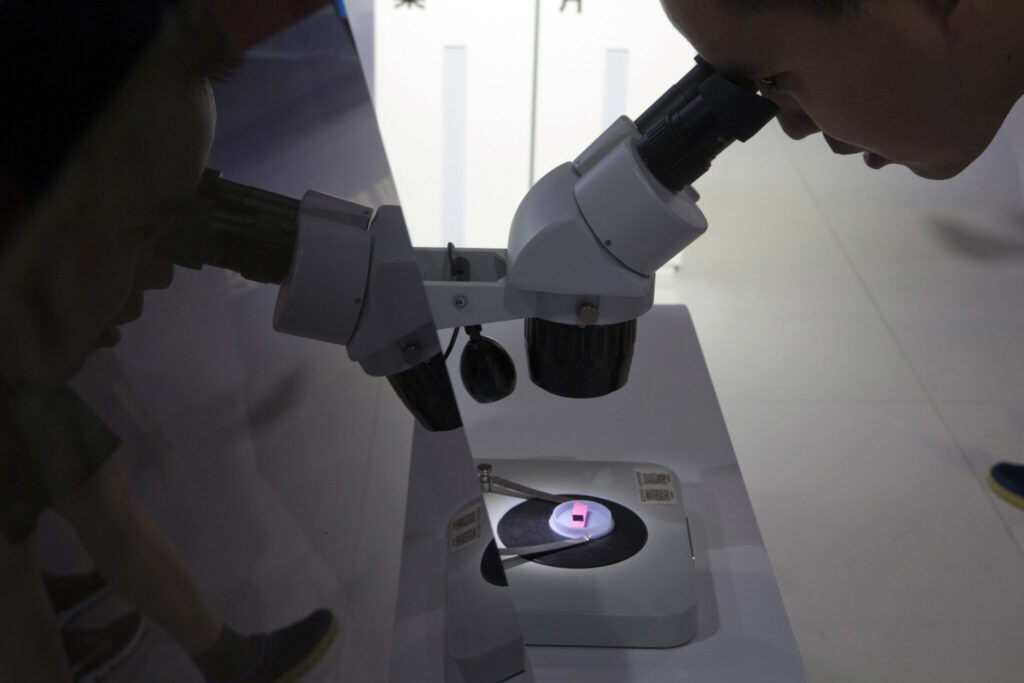 Beijing demands that businesses and governments alike avoid violating its stance in areas that it deems vital to its own security interests, while the U.S. and other G-7 nations must answer to international norms on human rights and rule of law.
The question is how far Washington and other G-7 nations might go and what measures might tip the balance beyond what China will accept.
Beijing's outraged response to accusations of economic coercion suggests it will be difficult to separate G-7 financial and trade interests from military and diplomatic ties.
During the G-7's finance-related talks, a Chinese Foreign Ministry spokesman, Wang Wenbin, slammed the U.S. and said it was the chief culprit. On Tuesday, Wang took aim at Japan, saying that as host of the G-7 summit, Japan was "addicted to provoking and creating camp confrontations, which harms regional interests."
After the collapse of the Soviet Union in 1991, the U.S. and its allies sought to weave the global economy more tightly, expecting that shared financial interests could limit the risk of conflict.
Yet greater trade with China hollowed out manufacturing communities in the U.S. — a factor helping to destabilize American politics. And China has evolved in ways U.S. leaders had not anticipated. Xi, the country's most powerful leader since the 1960s, has vastly expanded the ruling Communist Party's powers to include social controls and suppression of dissent or criticism, leveraging the latest technology to create the first truly modern surveillance state.
"Economic integration didn't stop China from expanding its military ambitions in the region, or stop Russia from invading its democratic neighbors," White House national security adviser Jake Sullivan said in a recent speech. "Neither country had become more responsible or cooperative."
Biden's election as president and Russia's invasion of Ukraine have given the G-7 a renewed impetus. At the same time, "The biggest question for the G7 leaders gathering in Hiroshima is what vision of leadership they want to project," said a recent analysis by the International Crisis Group.