Germany's Verdi union, the railway and transport union EVG are planning strikes that are expected to cause widespread disruption on railways and at airports next Monday in a rumbling dispute over wages. Verdi is negotiating on behalf of around 2.5 million employees in the public sector, including in public transport and at airports. The EVG negotiates for around 230,000 employees at Deutsche Bahn (DBN.UL) and bus companies. The Associated Press has the story:
German unions call for transport strike Monday
Newslooks- BERLIN (AP)
German unions are calling on thousands of workers across the country's transport system to stage a one-day strike on Monday that is expected to bring widespread disruption to planes, trains and local transit.
The ver.di service workers' union and the EVG union, which represents many railway workers, announced the 24-hour walkout in a joint appearance Thursday that come as employees in many sectors have been seeking hefty raises to reflect persistently high inflation.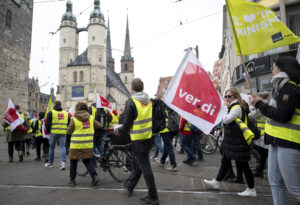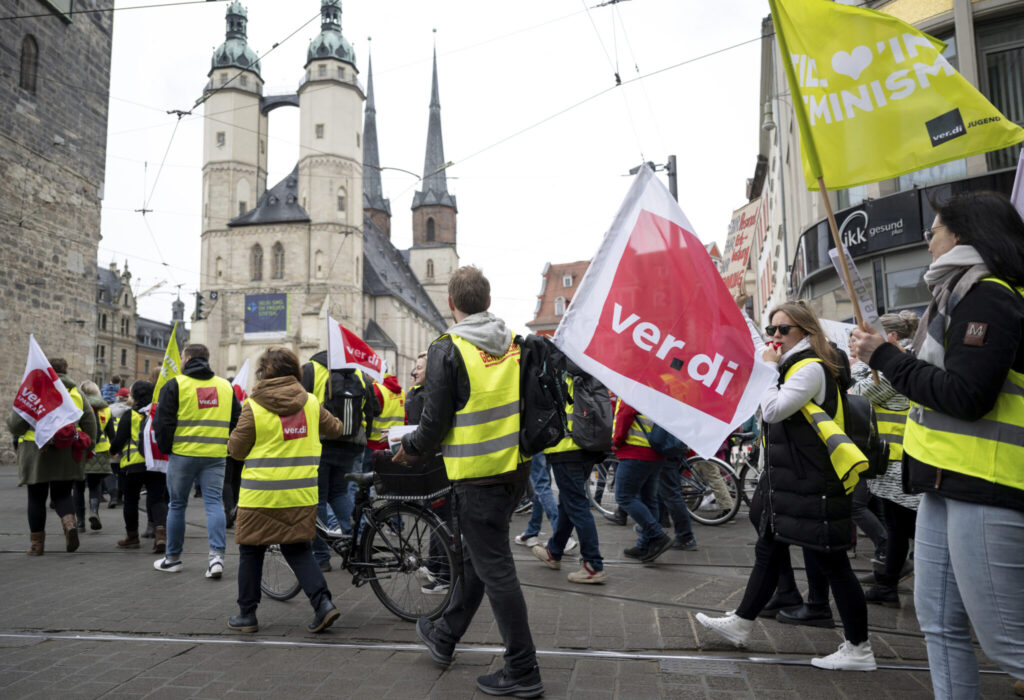 Ver.di chairman Frank Werneke said that his union is calling for 120,000 workers to walk out. Those will include security and ground workers at all German airports except Berlin, local transit employees in seven of Germany's 16 states, harbor employees and workers on highways — the latter a measure that Werneke said is likely to affect some tunnels.
"This strike day will have a massive effect — we are aware of this and it is also necessary," Werneke said. He added that it's important to make clear before the next round of negotiations "that our demands have broad support in the workforce."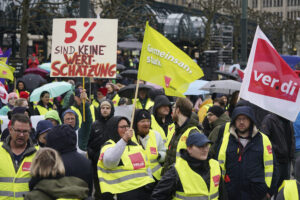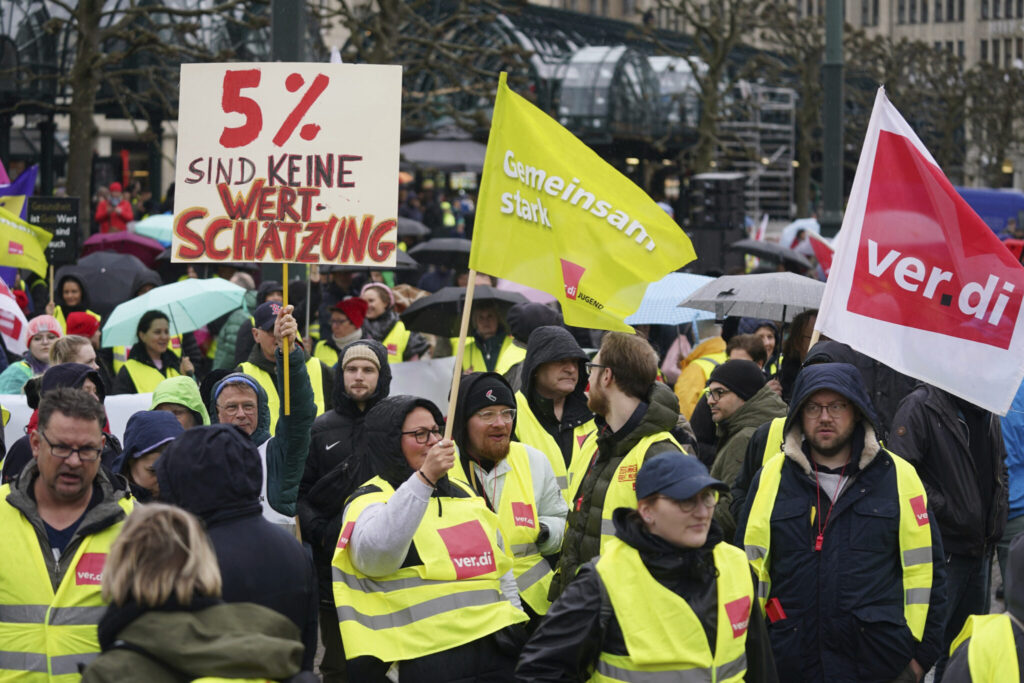 EVG counterpart Martin Burkert said that his union is calling for 230,000 workers at Germany's main railway operator, government-owned Deutsche Bahn, and others to walk out. He said people traveling on Sunday should take care "to be at their destination in a timely manner," because some of the affected shifts could start on Sunday evening.
Ver.di is engaged in a series of pay negotiations, notably for employees of Germany's federal and municipal governments. In that case, it is seeking a 10.5% pay raise. Employers have offered a total of 5% in two stages plus one-time payments of 2,500 euros ($2,700).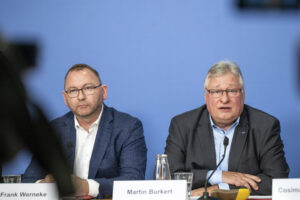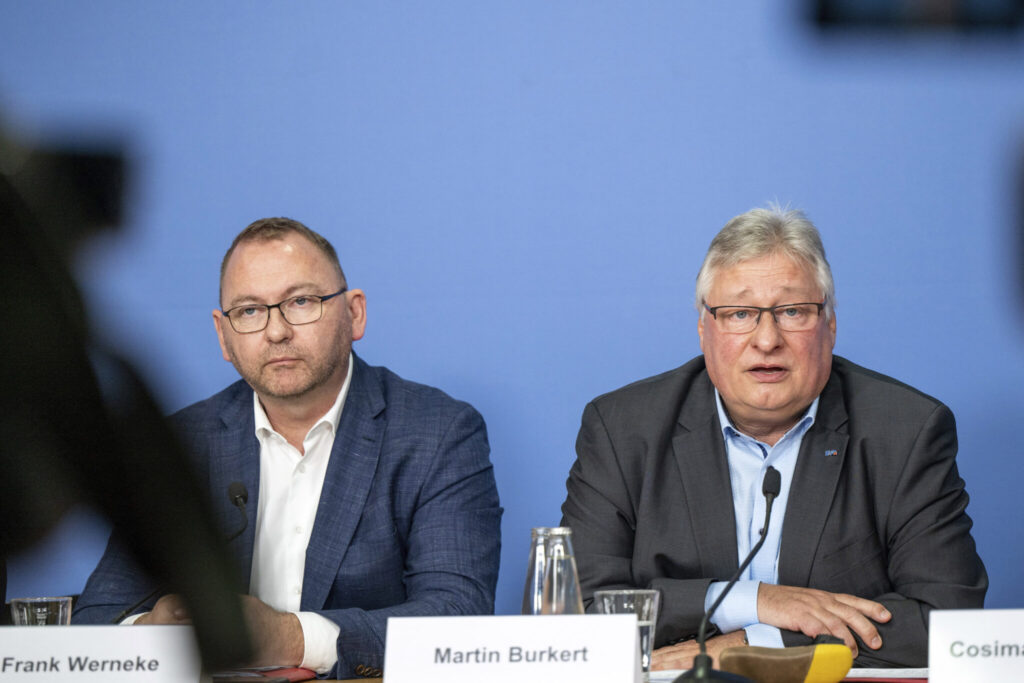 It already has staged a series of one-day walkouts at individual airports and in public services, including local transit.
EVG is seeking a raise of 12%. Deutsche Bahn also has offered a two-stage raise totaling 5% plus one-time payments.
Germany's annual inflation rate in February was 8.7%.