Germany has declared two employees of the Iranian embassy personae non gratae and ordered them to leave the country in response to Iran sentencing a German national to death, a statement from the foreign office said on Wednesday. Germany summoned Iran's charge d'affaires, Foreign Minister Annalena Baerbock said in a statement, adding: "He was informed that we do not accept the massive violation of the rights of a German citizen." The Associated Press has the story:
Germany, summons, expels 2 Iranian diplomats
Newslooks- BERLIN (AP)
Germany said Wednesday that it is expelling two Iranian diplomats over the death sentence imposed in Iran against one of its citizens.
Authorities in Iran announced Tuesday that Jamshid Sharmahd, a 67-year-old Iranian-German national and U.S. resident, was sentenced to death after being convicted of terrorist activities.
Iran claims Sharmahd is the leader of the armed wing of a group advocating the restoration of the monarchy that was overthrown in the 1979 Islamic Revolution, but his family say he was merely the spokesman for the opposition group and deny he was involved in any attacks.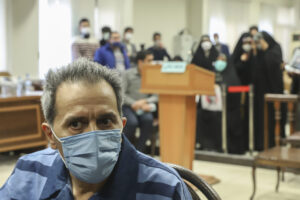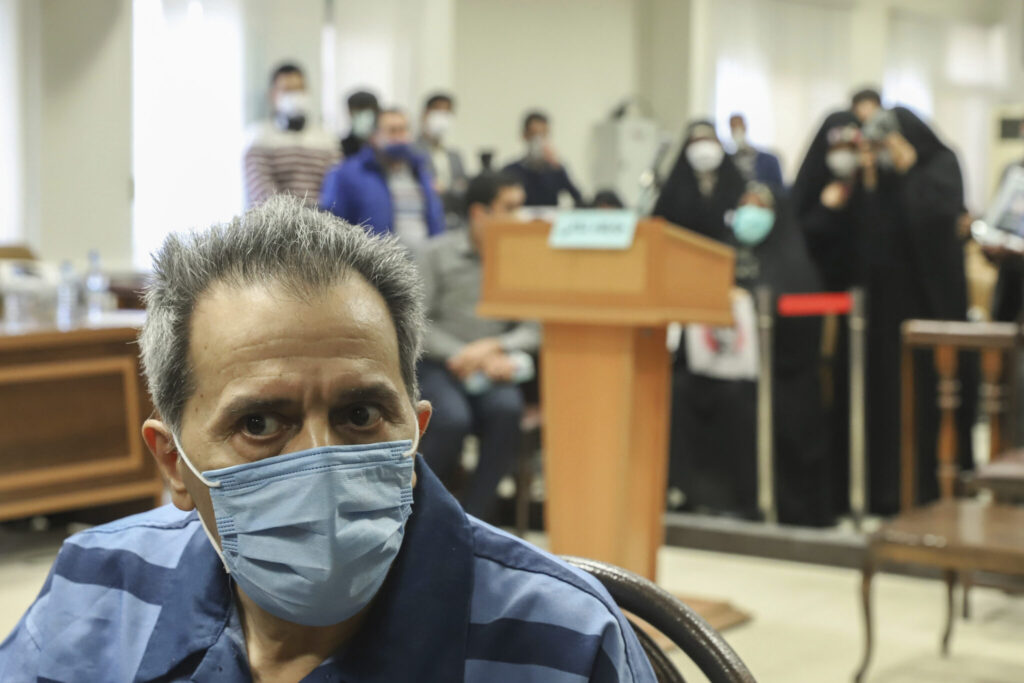 German Foreign Minister Annalena Baerbock said she summoned Iran's charge d'affaires in Berlin and informed him that "we will not accept this massive breach of a German citizen's rights."
"As a consequence the German government has declared two members of the Iranian embassy unwanted persons and asked them to leave Germany at short notice," she said. "We demand that Iran revokes the death sentence against Jamshid Sharmahd and allows him to have an appeal that is fair and in line with the rule of law."
Baerbock has said that Sharmahd, who lives in Glendora, California, did not have "even the beginning of a fair trial" and that consular access and access to the trial had been repeatedly denied. She has also alleged that he had been arrested "under highly questionable circumstances," without elaborating.
Sharmahd's family accuse Iranian intelligence of abducting him from Dubai in 2020.
The official website of Iran's judiciary said Sharmahd was convicted of plotting terrorist activities. He was tried in a Revolutionary Court, where proceedings are held behind closed doors and where rights groups say defendants are unable to choose their lawyers or see the evidence against them.
The death sentence — which can be appealed — comes against the backdrop of months of anti-government protests in Iran sparked by the death of a 22-year-old woman who was detained by the morality police for allegedly violating the country's strict Islamic dress code.
The protesters have called for the overthrow of the country's ruling clerics. Monarchists based outside Iran support the protests, as do other groups and individuals with different ideologies.
Security forces have attacked the demonstrators with live ammunition, bird shot and batons, rights groups say. At least 530 protesters have been killed and nearly 20,000 people have been arrested, according to Human Rights Activists in Iran, a group monitoring the unrest.
Iranian authorities have blamed the protests on hostile foreign powers, without providing evidence, and have not released official figures for those killed or arrested.
Iran has executed four men accused of violence linked to the protests, and activists say at least 16 others have been sentenced to death.