The International Monetary Fund no longer expects a recession in Britain this year, it said on Tuesday, praising steps taken by the government to stabilise the economy and fight inflation and warning against pre-election tax cuts. The IMF said gross domestic product now looks set to grow by 0.4% in 2023 rather than contracting by 0.3% as it had predicted in April. The earlier forecast was the weakest for any major economy this year but the new growth projection would see Britain edge ahead of some rich world peers including Germany. The Associated Press has the story:
IMF: UK Economy to avoid recession this year
Newslooks- LONDON (AP)
The British economy will avoid falling into recession this year, according to upgraded growth forecasts Tuesday from the International Monetary Fund.
In its latest assessment of the U.K. economy, the Washington-based fund said domestic demand had proven more resilient than anticipated in the face of the surge in energy costs.
The IMF now thinks the British economy will grow by 0.4% this year, up from its previous prediction of a 0.3% decline. The forecast aligns with that from the Bank of England, which also upgraded its economic outlook this month.
However, the IMF said inflation is likely to remain stubbornly high over the coming years and only return to the Bank of England's target of 2% in mid-2025, six months longer than it predicted earlier this year.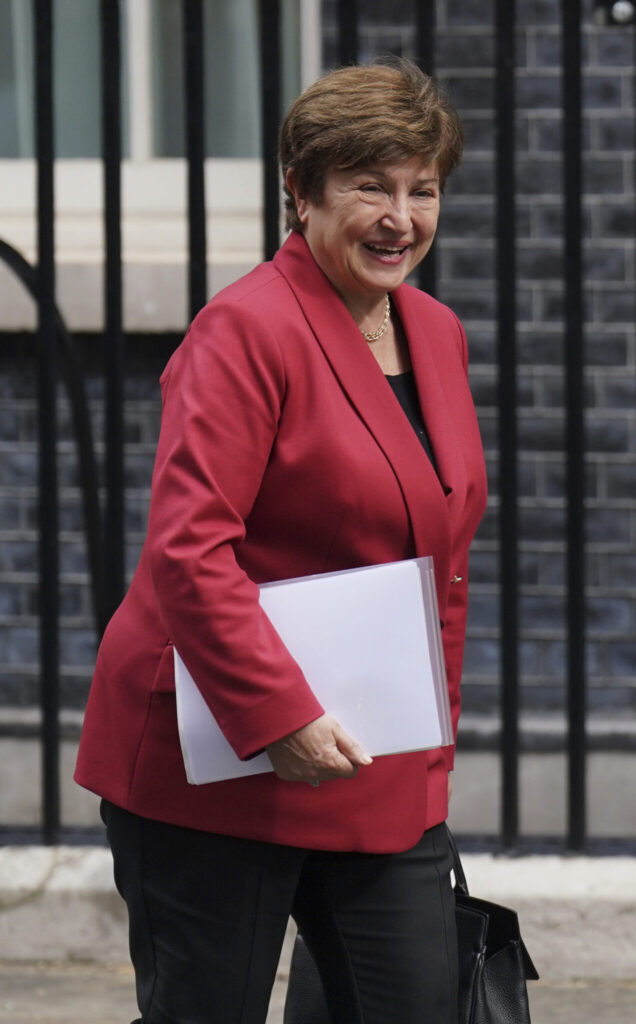 Like other central banks, the Bank of England has been raising interest rates aggressively over the past 18 months or so after inflation spiked sharply, first because of bottlenecks caused by the coronavirus pandemic and then Russia's invasion of Ukraine, which sent energy and food prices surging.
Figures on Wednesday are expected to show inflation in Britain falling back below 10% for the first time since August, largely because the sharp spike in prices caused by the invasion of Ukraine will fall out of the annual comparison.
The IMF also praised the British government for reestablishing credibility following the "stress episode" of last September's big tax cuts of the short-lived government of former Prime Minister Liz Truss.
That mini-budget led to a sharp increase in borrowing costs and fears about the viability of some pension funds as financial markets questioned the government's unfunded tax cuts.
Truss' premiership soon came to an end and the Conservative Party promoted Rishi Sunak to take the helm. He and his Treasury chief, Jeremy Hunt, made it their priority to restore faith in Britain's finances by reversing those tax cuts and tightening spending.
With a general election set to take place next year and the Conservatives trailing heavily in the opinion polls, the pressure is mounting on Sunak to cut taxes, a course that IMF cautioned against taking.