Iran: An Ongoing Struggle for the Secular Republic
Iran has experienced intense protests fueled by many grievances, including economic hardship, political and social repression, and national and cultural inequalities.
The brutal killing of Mahsa Amini in September 2022 sparked the latest wave of the uprising that has put the regime in Tehran on a rapid countdown to its downfall.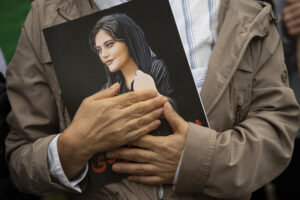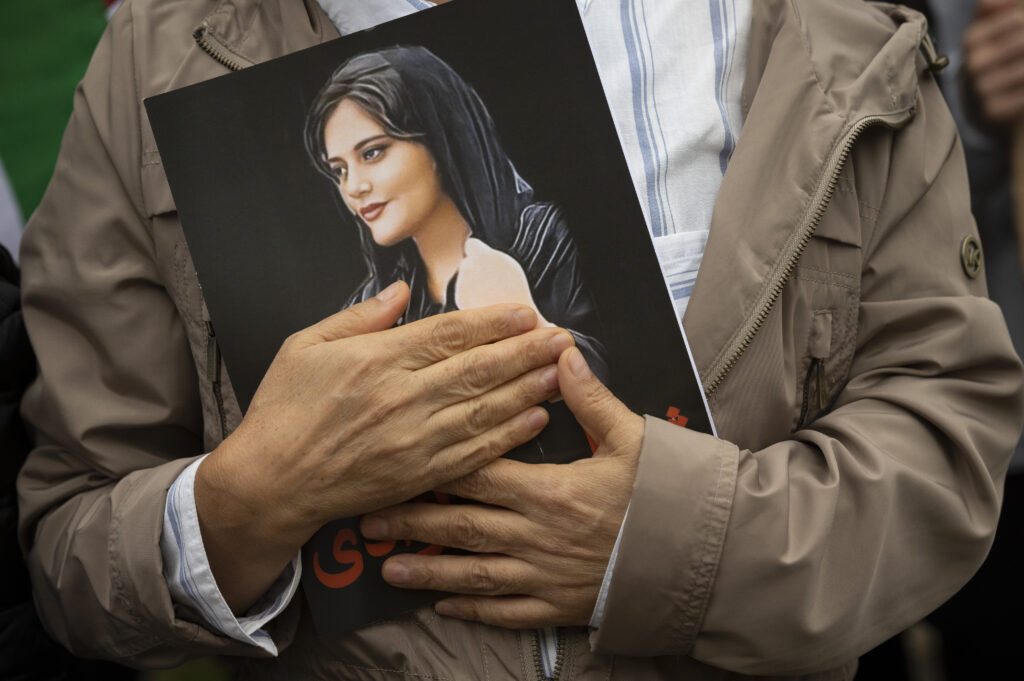 Some, however, argue that the intensity and frequency of protests have diminished, and the momentum is fading. Yet, I am reminded of a critical slogan in Iran: "This is not a protest; it is a revolution!" Despite the perceived decline in the number of protests, it is essential to recognize the resilience of dissent in Iran.
While the protests ebb and flow, the underlying grievances remain unaddressed, fueling famous slogans like "death to the dictator" and "death to Khamenei." Many within the regime acknowledge that the current lull is temporary and will soon be followed by an unstoppable resurgence of protests.
On March 7, 2023, in an interview with the state-run newspaper, Entekhab, Javad Emami described the current conditions as "fire under the ashes." A month later, a massive street protest shook the city of Tehran with a chant, "Rootless Sid Ali [Khamenei], this uprising will not end." While Iran's supreme leader, Ali Khamenei, has authorized his regime to deploy maximum violence against the protesters, he continues to face chants like "criminal Khamenei, we will drag you down through dirt."
Historically and in the contemporary context, the path to revolution in Iran is a complex and multifaceted process. The 1979 Revolution resulted from a confluence of social, political, and economic factors that brought down the dictatorial regime of Pahlavi. Today, Iran faces new challenges, including absolute repression in the name of religion. Therefore, it will not follow the same model that ended Pahlavi's dictatorship. The impending revolution in Iran faces skeptics who claim there is an absence of leadership or a clear set of objectives. These claims are baseless and ignore the key strategies for a new revolution in Iran, which include:
1. Recognizing the call for a secular republic in Iran has been steadily growing because of the inherent nature of the theocratic regime that stifles any form of dissent. A secular republic that ensures separation of church and state, and political pluralism where all voices are heard and respected, especially youth and women, is the organic and viable alternative to Khamenei's regime today. The people of Iran will not settle for anything short of that.
2. Establishing and growing a broad-based coalition of political groups, personalities, civil society organizations, and grassroots activists dedicated to promoting an inclusive democracy and popular sovereignty. The National Council of Resistance of Iran (NCRI) has emerged as an enduring and pivotal force in pursuing a democratic Iranian republic.
3. Developing a comprehensive ten-point plan that outlines the fundamental principles and objectives of a democratic Iranian republic. Introduced in 2006, Maryam Rajavi articulated a clear roadmap and a rallying point for all authentic opposition groups. She has played a critical role in building bridges between the NCRI and the global community, advocating a firm policy against Khamenei's regime. By forging alliances with international actors, a bipartisan majority of the US Congress, and parliamentarian members in Europe and the Middle East, Rajavi has created the conditions necessary for a democratic transition and ensured that the aspirations of the Iranian people are not overlooked.
4. Preparing for a post-regime political landscape, the NCRI has been proactive in developing strategies and mechanisms for a peaceful and orderly transition to democracy, including plans to establish a provisional government and draft a new constitution, and the organization of free and fair elections. These efforts are essential in laying the groundwork for a secular Iranian republic.
The movement for a secular republic in Iran is characterized by various strategies and tactics to challenge Khamenei's regime. One cannot underestimate the resilience of dissent in Iran and its prevailing organized resistance movement, led by women, with a mission to establish a secular republic.
Disclaimer: The views and opinions expressed in this article are those of the authors and do not necessarily reflect the official policy or position of Newslooks.com