Israeli Defense Minister Yoav Gallant calls to pause judicial overhaul, citing 'tangible danger' to state security. Defense minister urges talks on legislation; three other Likud members back him; speech comes as over 200,000 protest nationwide. Gallant asked Netanyahu's coalition to wait until after Parliament reconvenes from its holiday break next month before pushing ahead with its divisive plan to weaken the Supreme Court. The Associated Press has the story:
Israeli defense minister calls for legal plan halt
Newslooks- JERUSALEM (AP)
Israel's defense minister became the first ally in Prime Minister Benjamin Netanyahu's coalition to break ranks on Saturday as he called for an immediate halt to the far-right government's contentious plan to overhaul the country's judiciary.
Israeli Defense Minister Yoav Gallant said the plan has stirred turmoil within Israel's military and posed a threat to the country's security. Citing the need for dialogue with the opposition, Gallant asked Netanyahu's coalition to wait until after Parliament reconvenes from its holiday break next month before pushing ahead with its divisive plan to weaken the Supreme Court.
"For the sake of Israel's security, for the sake of our sons and daughters, the legislative process must be stopped at this time," Gallant said in a snap televised address on Saturday after the end of the Jewish Sabbath.
The government's plan to increase its control over the judiciary has triggered a national crisis and sparked the largest protest movement in Israeli history. On Saturday, thousands of protesters took to the streets as they have for the last three months. The proposal has drawn sharp criticism from across Israeli society — including former prime ministers and defense officials, high-tech business leaders, Israel's attorney general and prominent American Jews.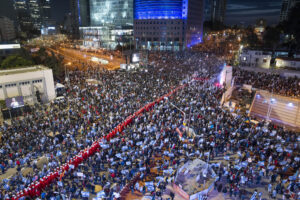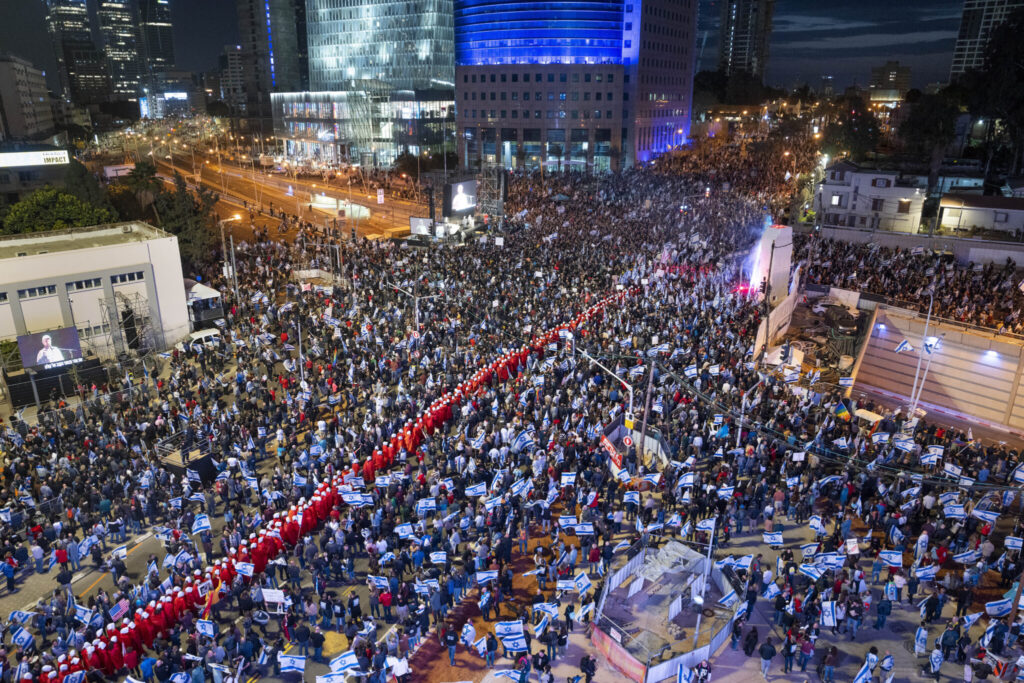 In recent weeks, discontent over the overhaul has even surged from within the Israeli army — the country's most popular and respected institution, which has historically been an apolitical unifier. A growing number of Israeli reservists have threatened to withdraw from voluntary duty in the past weeks, posing a broad challenge to Netanyahu as he defiantly plows ahead with the reform while on trial for corruption.
"The events taking place in Israeli society do not spare the Israel Defense Forces — from all sides, feelings of anger, pain and disappointment arise, with an intensity I have never encountered before," Gallant said. "I see how the source of our strength is being eroded."
In security-minded Israel, the unrest has prompted concern about the Israeli military's stability as it maintains its 55-year-old occupation of the West Bank and faces threats from Lebanon's Hezbollah militant group and from its archenemy Iran.
"This is a clear, immediate and tangible danger to the security of the state," he said. "I will not take part in this."
Gallant did not say, however, what he would do if the government ignored his plea. His dissent marks the first crack in Netanyahu's coalition, the most right-wing government in Israeli history.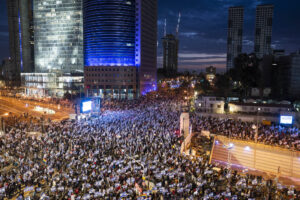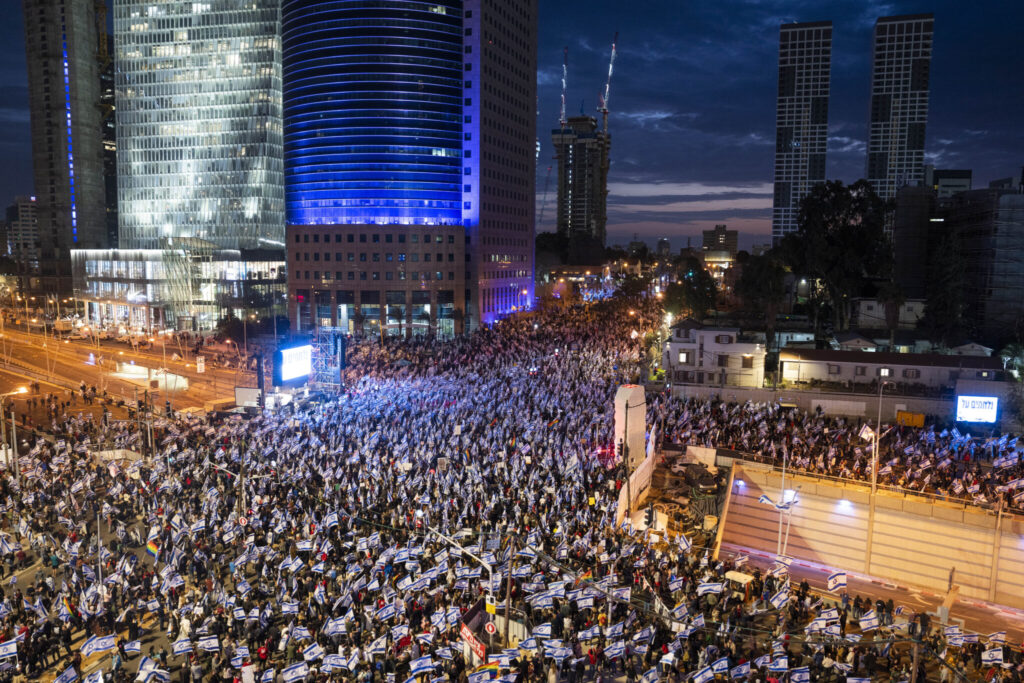 In a first step of the overhaul earlier this week, Netanyahu's parliamentary coalition approved legislation that would protect the Israeli leader from being deemed unfit to rule because of his trial and claims of a conflict of interest. Critics say the law is tailor-made for Netanyahu and encourages corruption.
Israel's attorney general on Friday issued a sharp rebuke, warning that Netanyahu broke the law by announcing his direct involvement in the overhaul while facing criminal charges.
Netanyahu, Israel's longest-serving prime minister now in his fourth term, is on trial for fraud, breach of trust and accepting bribes in a series of scandals involving wealthy associates and powerful media moguls. He denies wrongdoing and dismisses critics who say he could find an escape route from the charges through the legal overhaul his government is advancing.
Supporters of the judicial overhaul underway in Israel say it will restore power to elected legislators and make the courts less interventionist. Critics say the move upends Israel's system of checks and balances and pushes it toward autocracy.