A truce between Israel and the militant Islamic Jihad group officially came into effect late on Saturday night, with an Egyptian-mediated ceasefire agreement meant to end the worst episode of cross-border fire since a 10-day war in 2021. As fighting tapered off, streets in Gaza that had largely been deserted filled with Palestinians. Some people cheered and honked car horns while others headed to the homes of people killed in the fighting to show their respect. The Associated Press has the story:
Israeli-Palestinian Cease-fire appears to hold
Newslooks- GAZA CITY, Gaza Strip (AP)
A fragile cease-fire between Israeli forces and militants in the Gaza Strip appeared to be holding Sunday after a five-day clash that killed 33 Palestinians and two people in Israel.
The latest round of Gaza fighting was sparked Tuesday when Israeli jets killed three top commanders from the Islamic Jihad militant group in response to earlier rocket launches from Gaza. Those killings set off a barrage of militant fire and the conflagration threatened to drag the region into another all-out war until an Egyptian-brokered cease-fire took hold late Saturday.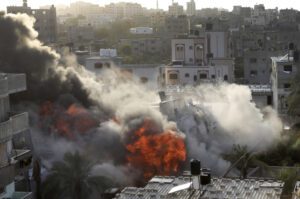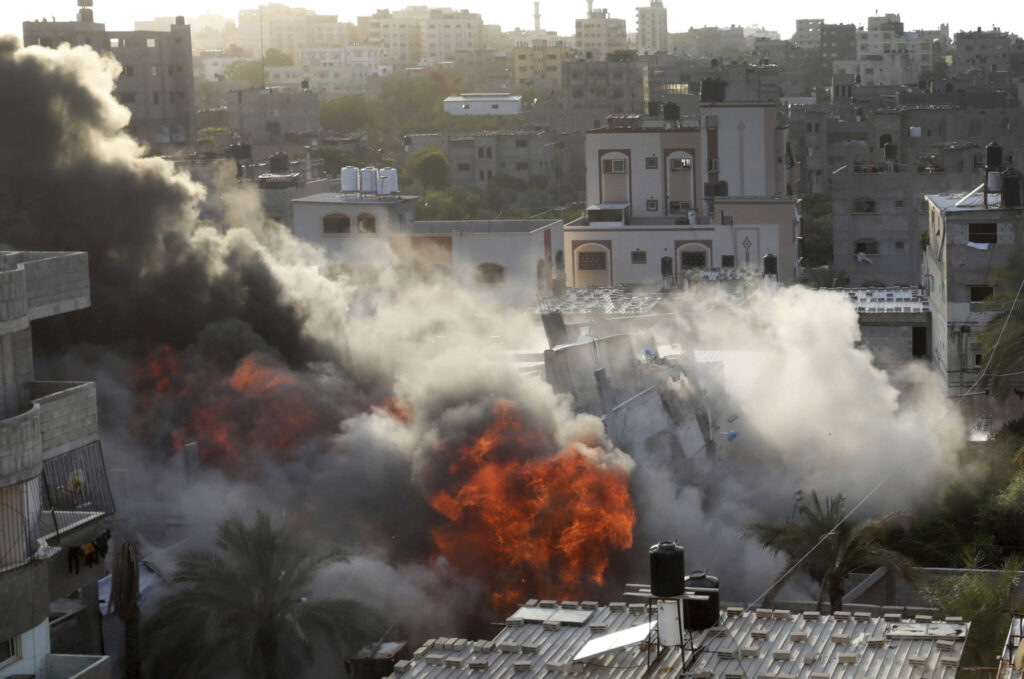 While the calm appeared to bring a sense of relief to Gaza's 2 million people and hundreds of thousands of Israelis who had been largely confined to bomb shelters in recent days, the agreement did nothing to address the underlying issues that have fueled numerous rounds of fighting between Israel and Palestinian militant groups in the Gaza Strip over the years.
In Gaza, residents surveyed the latest damage caused to their surroundings, with gaping holes left in the apartments serving as what Israel said were hideouts for the six senior Islamic Jihad members killed during this round. Gaza's main cargo crossing with Israel reopened Sunday after warnings that keeping it closed would force Gaza's sole power plant to shut down, deepening a power crisis.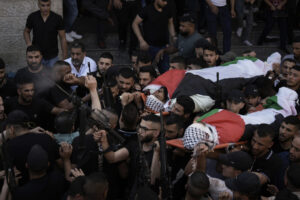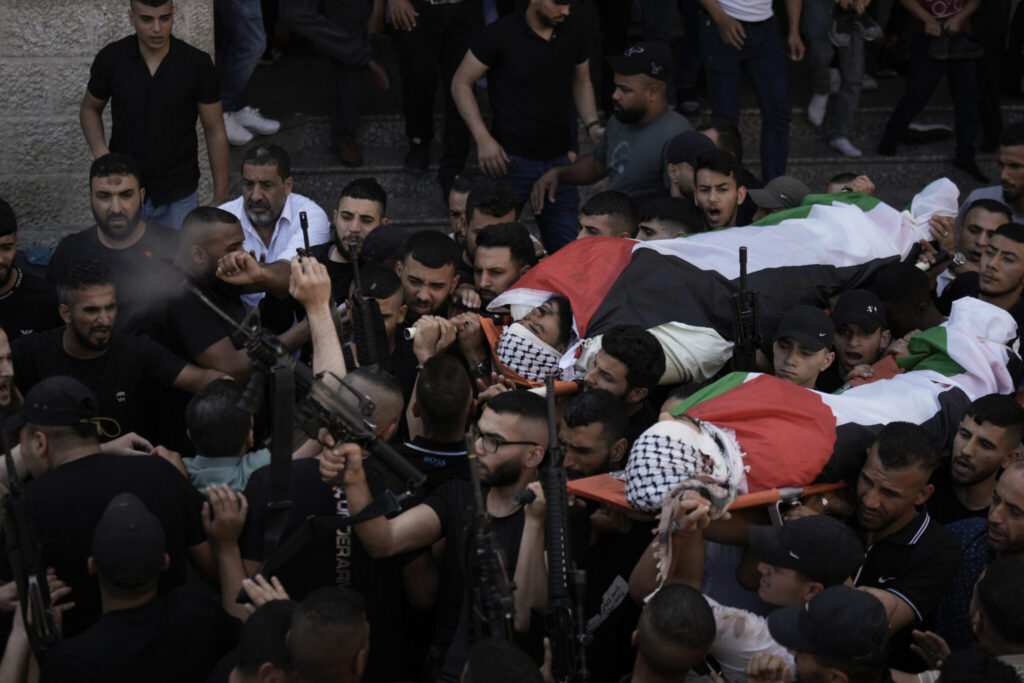 Israel was gradually lifting restrictions on residents in southern Israel, which had borne the brunt of the rocket fire.
Israeli officials expressed satisfaction with the latest battle, having killed at least six members of Islamic Jihad's top brass in what it says were pinpointed strikes based on solid intelligence. But at least 13 of those killed in Gaza were civilians, among them children as young as 4 years old, as well as women.
Prime Minister Benjamin Netanyahu said the targeted attacks on the militants' hideouts would reverberate around the region.
"Israel's enemies in Gaza and much farther than Gaza know that even if they try to hide, we are able and prepared to reach them at any time," he told a meeting of his Cabinet.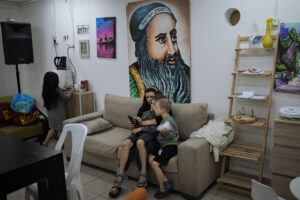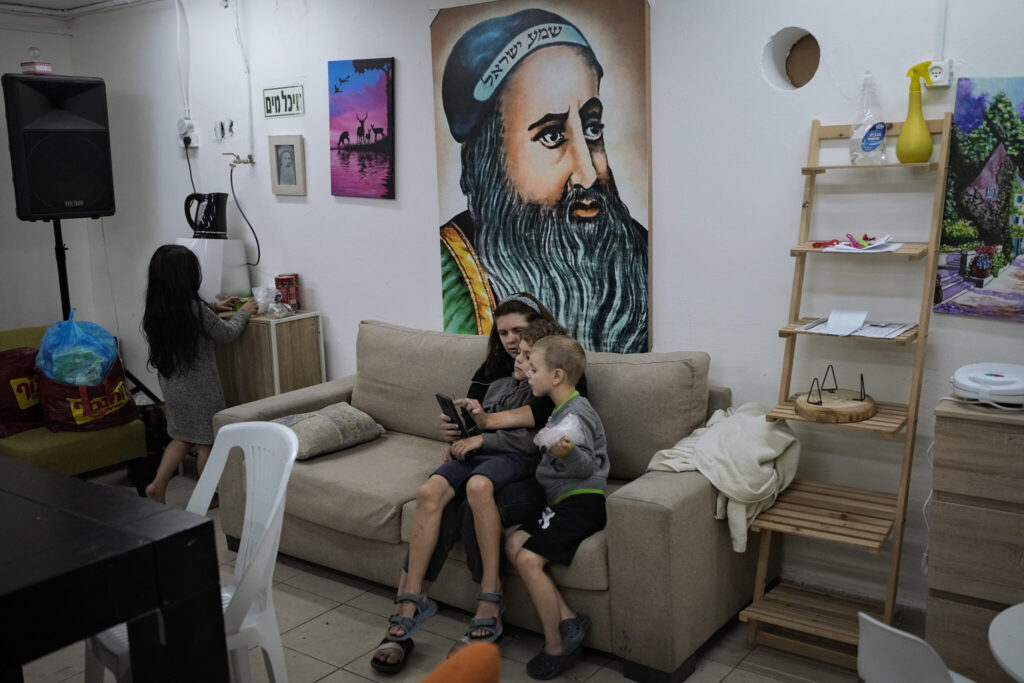 Israel has faced criticism in the past from rights groups over the civilian casualties in its bombardments in Gaza. Israel says it does its utmost to avoid harming civilians in its strikes and says militants operate from within the territory's densely populated areas to fire rockets indiscriminately at Israeli communities.
Even if some of the strikes were precise, others destroyed the homes of uninvolved Palestinians.
"If they want to target a house, let them target it alone. Why destroy the whole neighborhood? Why?" said Mai Sarson, whose house in Deir el-Balah was reduced to ruins in an Israeli strike.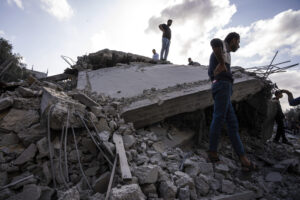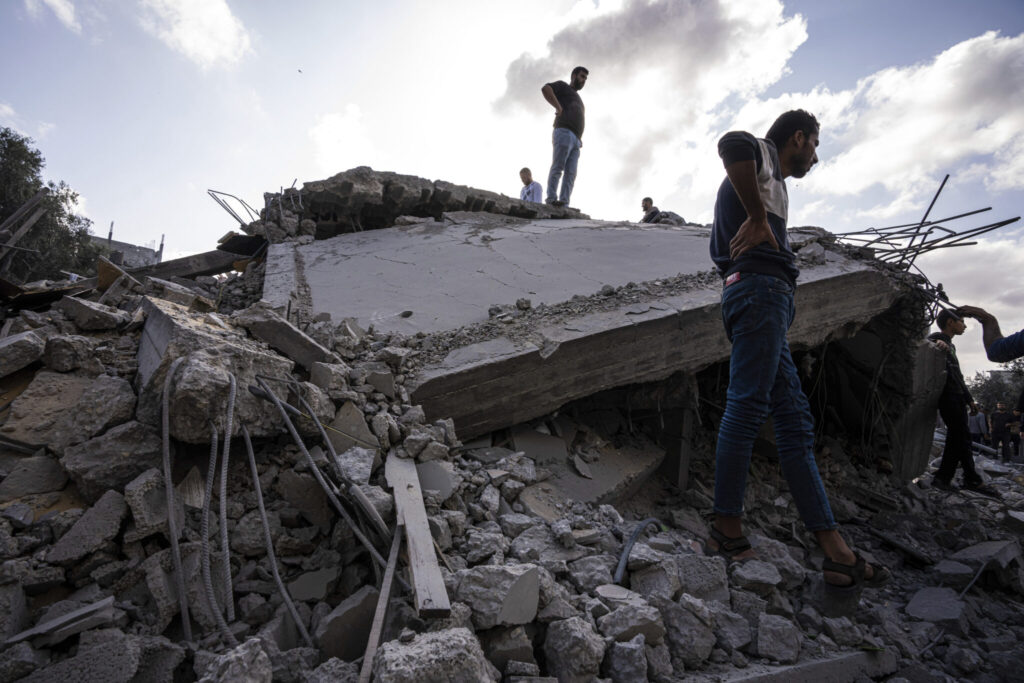 Throughout the fighting, Israel's repeated airstrikes targeting Islamic Jihad and its command centers and rocket-launching sites showed no signs of stopping the rocket fire, prompting Islamic Jihad to declare victory and sending cheering Palestinians out into the streets late Saturday.
The Israeli military reported over 1,400 launches throughout the fighting, with some rockets reaching as far as the Tel Aviv and Jerusalem areas. Israeli jets struck more than 400 targets, according to a preliminary military tally, which also showed about a fifth of the rockets were misfired and landed in Gaza, while most of the rest were either intercepted or landed in open areas.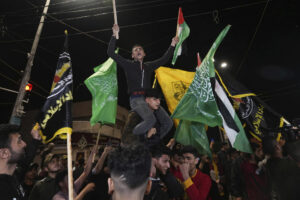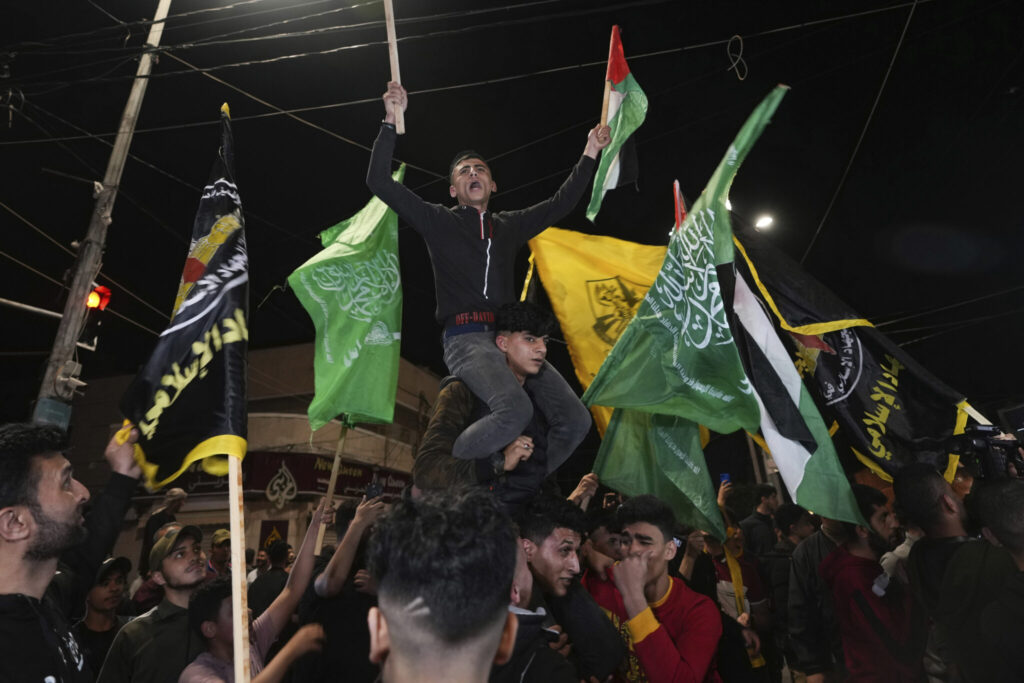 An 80-year-old woman and a Palestinian laborer who was working inside Israel were killed by rocket fire. A Palestinian human rights group said three people, including two children, were killed in Gaza by errant rockets.
It was the latest in a long series of battles between Israel and Palestinian militants in Gaza since the Islamic militant group Hamas seized control of the seaside territory in 2007. Israel and Hamas have fought four wars, and there have been numerous smaller flareups as well.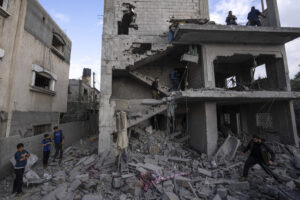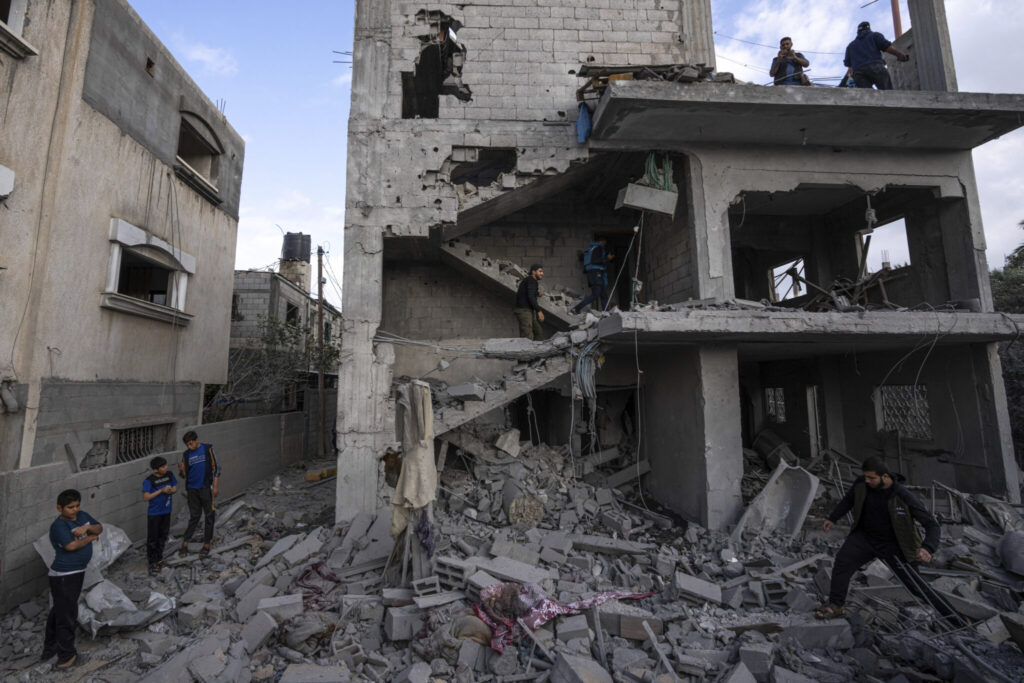 The more powerful Hamas has praised Islamic Jihad's strikes but remained on the sidelines during the latest round of fighting, limiting the scope of the conflict. As the de facto government held responsible for the abysmal conditions in the blockaded Gaza Strip, Hamas has recently tried to keep a lid on its conflict with Israel. Islamic Jihad, on the other hand, a more ideological and unruly militant group wedded to violence, has taken the lead in the past few rounds of fighting with Israel.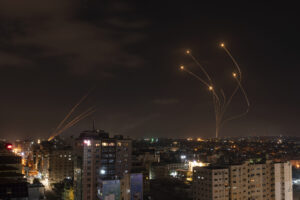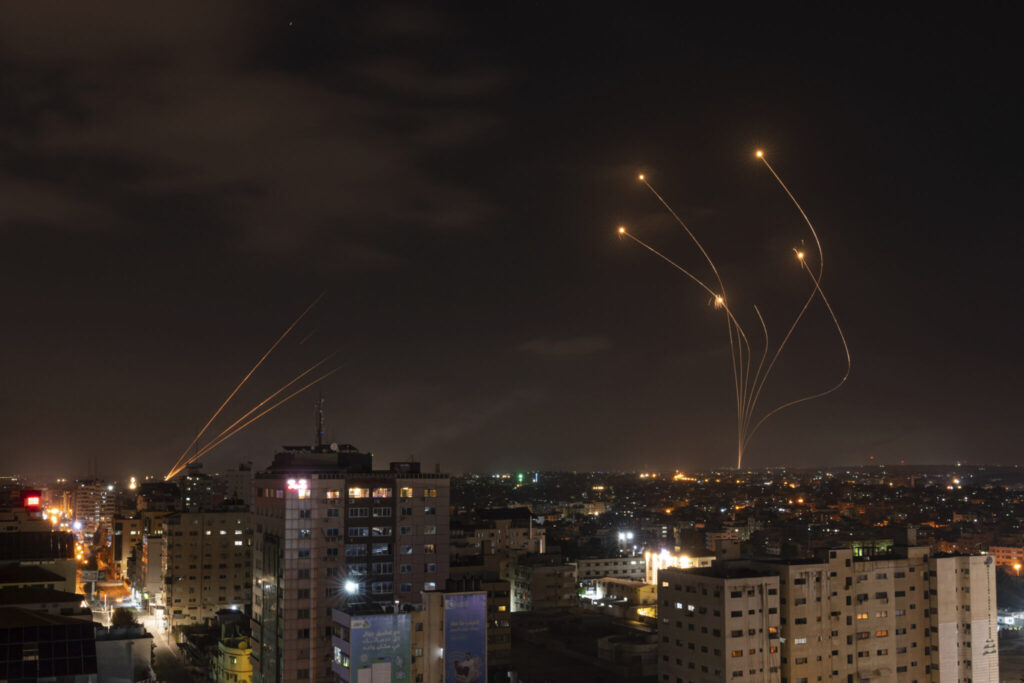 Saturday's deal did not address many of the causes of the repeated fighting, including Israel's ongoing blockade of Gaza, the large arsenals of weapons possessed by Hamas and Islamic Jihad and Israeli policies in the occupied West Bank and east Jerusalem.
The Gaza violence came after more than a year of fighting in the occupied West Bank, where the Israeli military has been staging near-nightly arrest raids and Palestinians have carried out repeated attacks. Tensions could once again soar this week when nationalist Israelis hold an annual march through a sensitive area of Jerusalem's Old City, which the Palestinians view as provocative.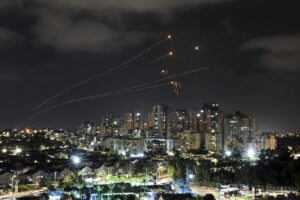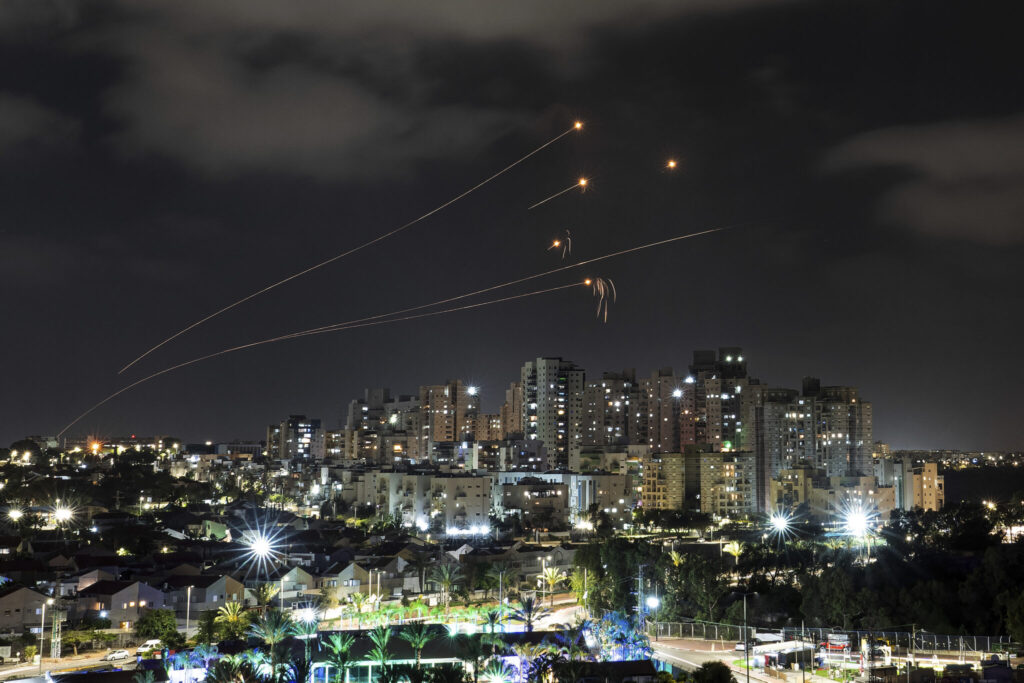 Israel captured the West Bank, east Jerusalem and Gaza in the 1967 Mideast war. The Palestinians claim all three areas for a future state. Israel withdrew from Gaza in 2005, but Hamas subsequently overran the territory and expelled forces loyal to the internationally recognized Palestinian Authority.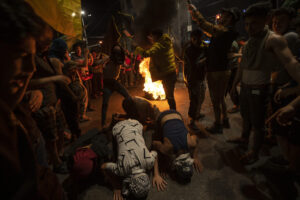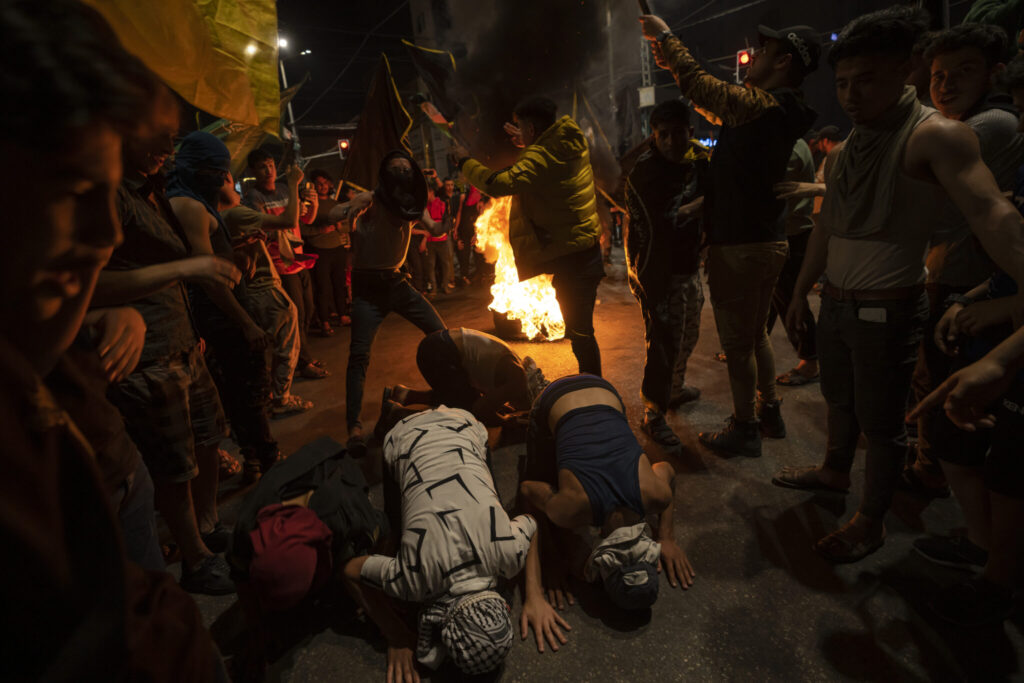 Israel and Egypt have maintained a blockade over Gaza in what Israel says is a policy aimed at preventing Hamas from arming. The Palestinians and international rights groups say the policy, which restricts the movement of people and goods in and out of Gaza, amounts to collective punishment.