President Joe Biden has landed in Dublin as part of his four-day trip to Ireland. The US President will be visiting Ballina, the city of his ancestors in Mayo, Dundalk in Louth, and Dublin City over the coming days. In a key address at Ulster University, President Biden spoke about the Good Friday Agreement, 25 years since it was signed. He said: "It's good to see Belfast, a city that's alive with commerce, art, and I would argue inspiration. The dividends of peace are all around us. This very campus is situated in an intersection where conflict and bloodshed once held a terrible sway. The Associated Press has the story:
Joe Biden is eager to trace roots in Ireland
Newslooks- DUBLIN (AP)
President Joe Biden arrived in Dublin on Wednesday primed to trace his ancestral roots on a personal visit for a politician who cites his Irish heritage as a driving force in his life.
Biden was headed first for County Louth on Ireland's east coast, home of his Finnegan ancestors. He was expected to tour a castle and take a walk around downtown Dundalk. The president had also intended to visit a cemetery there, but that plan was scrapped because of uncooperative weather.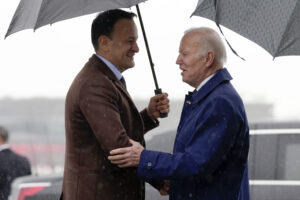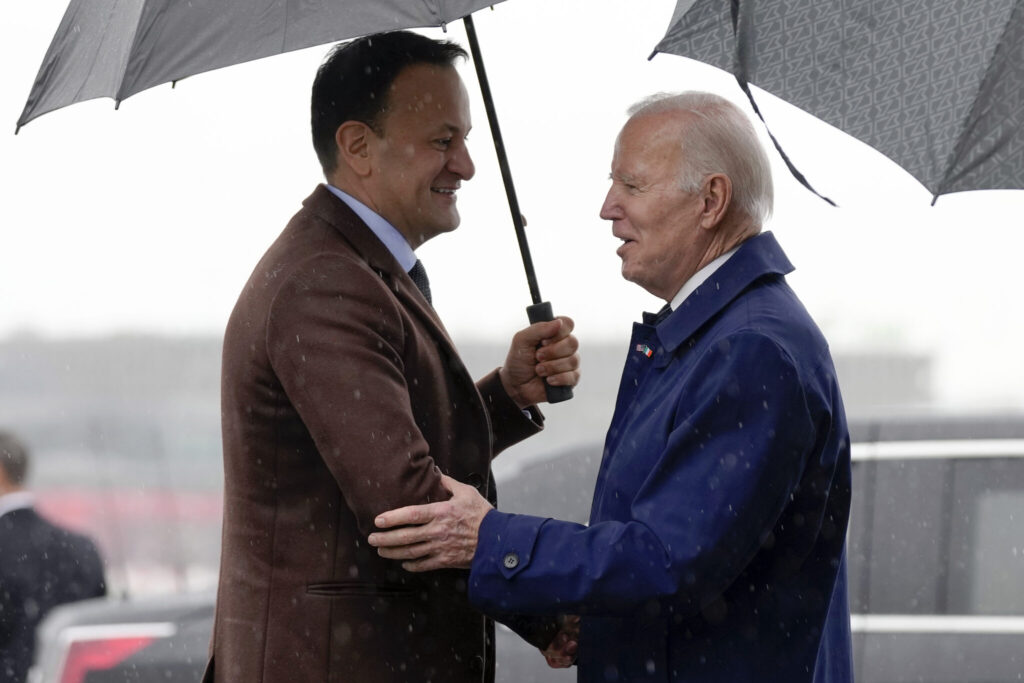 Biden's mother's family, the Finnegans, are from County Louth. According to a genealogy released by the White House, the president's great-great-great-grandparents lived in Templetown and were married in 1813.
Their grandson, James Finnegan, born in 1840, emigrated to the United States with his family when he was 9 years old. The Finnegans settled in Seneca County, New York. James married Catherine Roche in 1846; they were Biden's great-grandparents.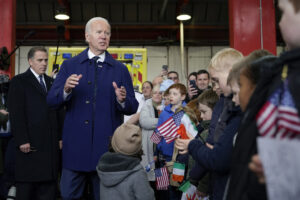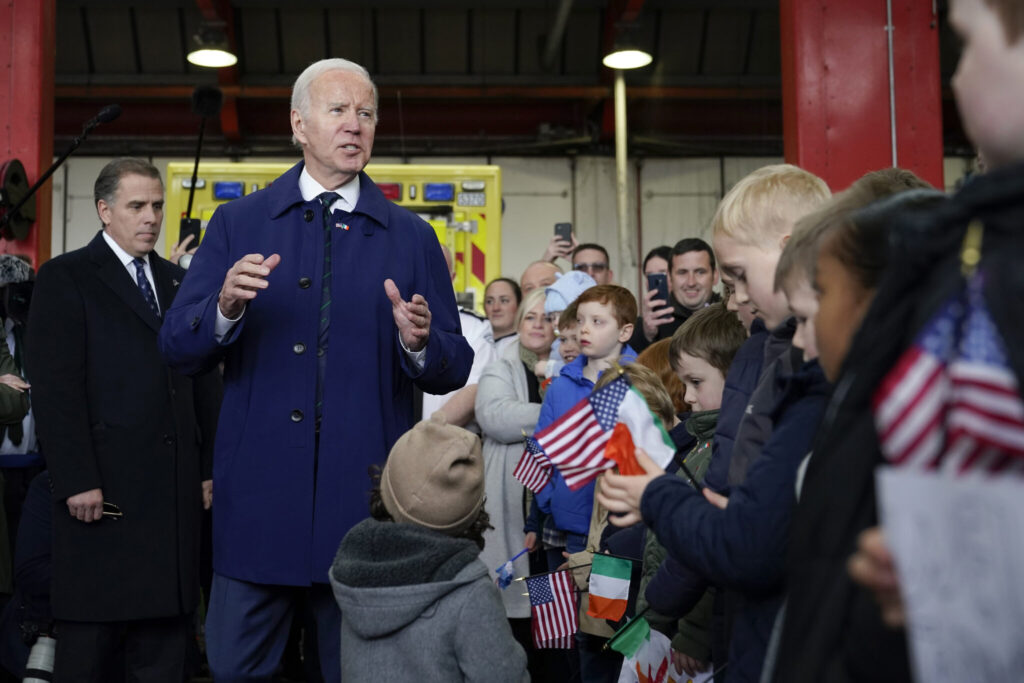 During his three days in Ireland, Biden also plans to address the parliament in Dublin, attend a gala dinner and visit County Mayo, another ancestral area.
Upon his arrival in Dublin, Biden was greeted by Ireland's prime minister at the airport and then swung by a nearby fire station, where children of U.S. Embassy employees held American and Irish flags and signs that said "welcome home."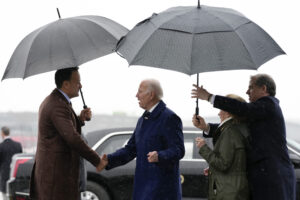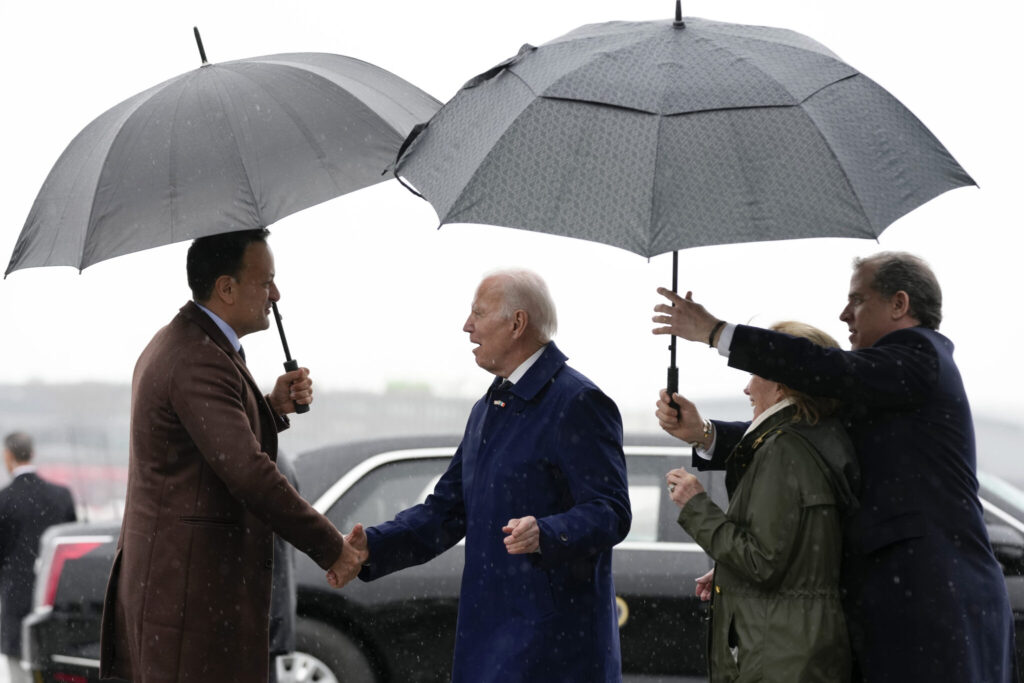 According to the Irish Family History Centre, Biden "is among the most 'Irish' of all U.S. Presidents." Ten of his 16 great-great grandparents were from the Emerald Isle, and they emigrated to the United States during the Great Famine of the mid-19th century. Biden is particularly fond of quoting Irish poetry, especially Seamus Heaney.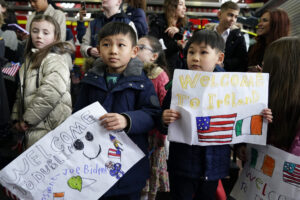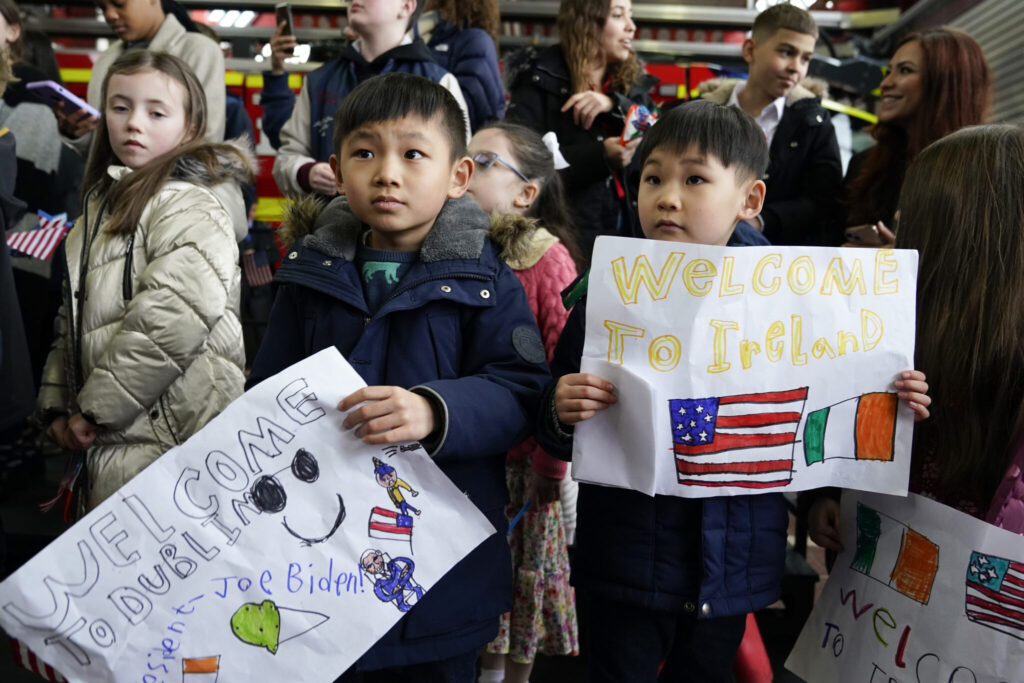 Earlier Wednesday, Biden marked the 25th anniversary of the Good Friday Agreement in Northern Ireland. The U.S.-brokered deal brought peace to an area of the United Kingdom where years of sectarian violence known as "the Troubles" left some 3,600 people killed in bombings and other attacks.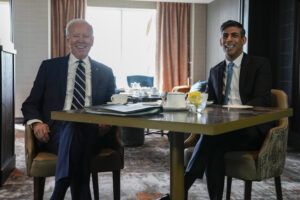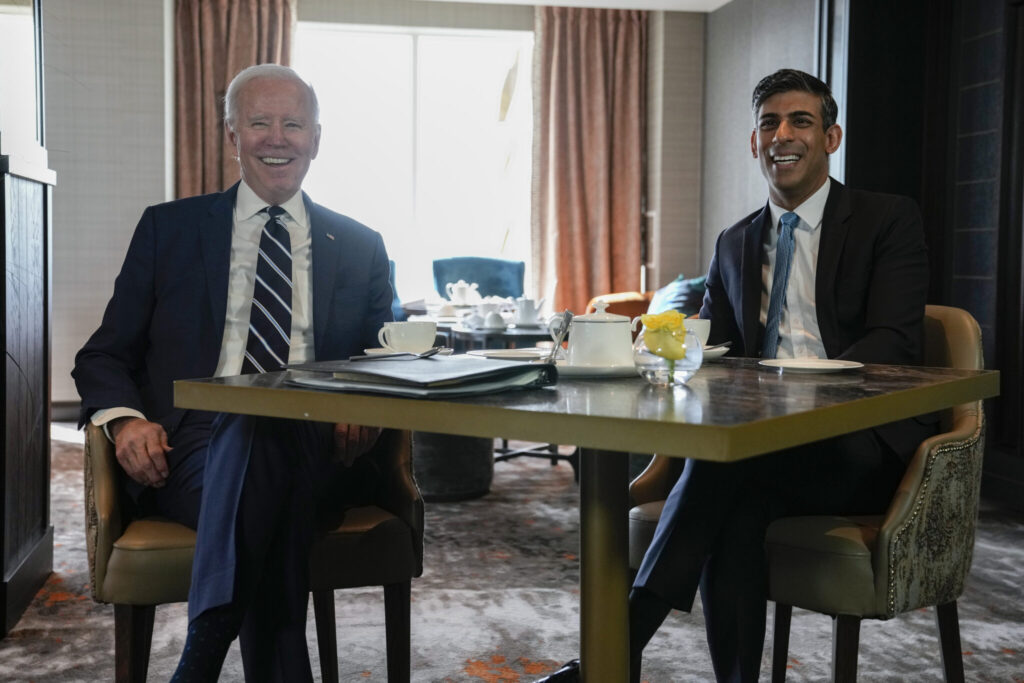 But recent political turmoil has left Northern Ireland without a functioning government, rattling the foundations of the Good Friday Agreement. In addition, a top police official was shot and injured in February, an attack that authorities have blamed on Irish Republican Army dissidents opposed to the peace process.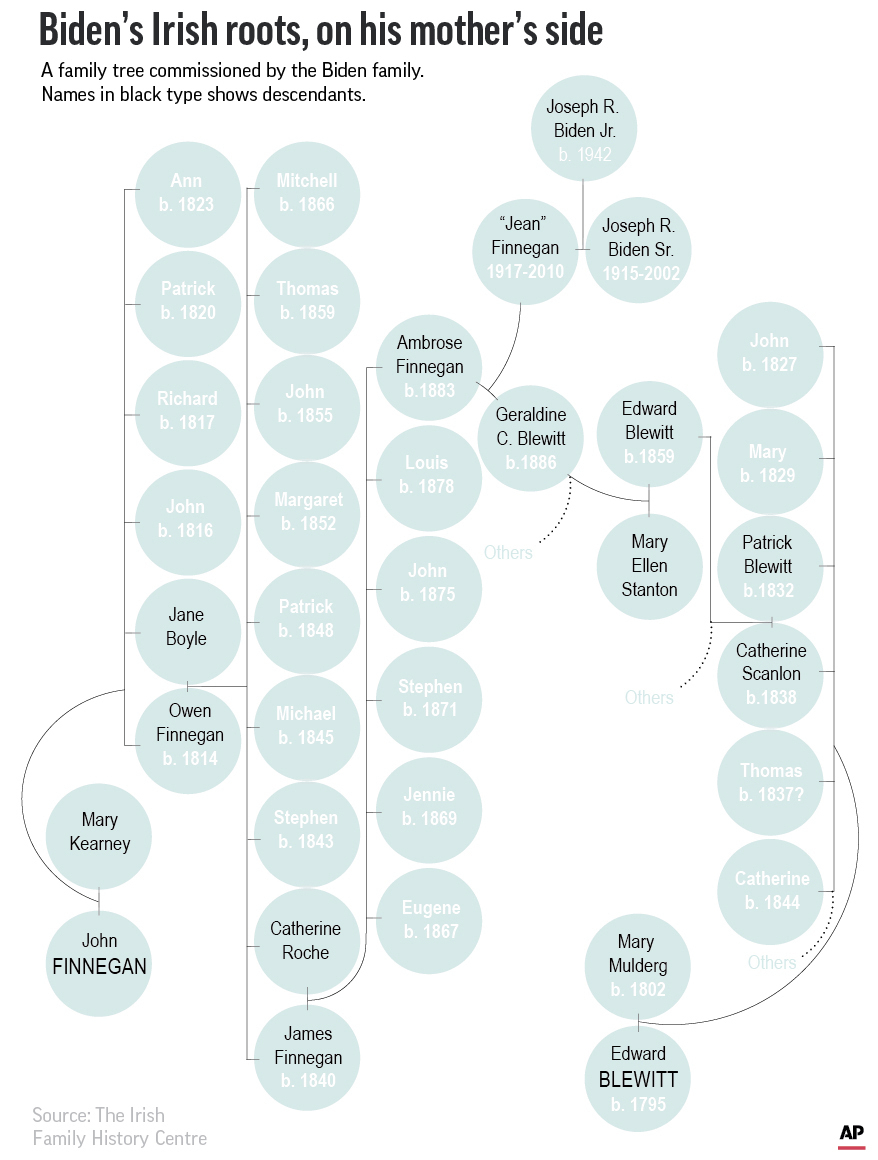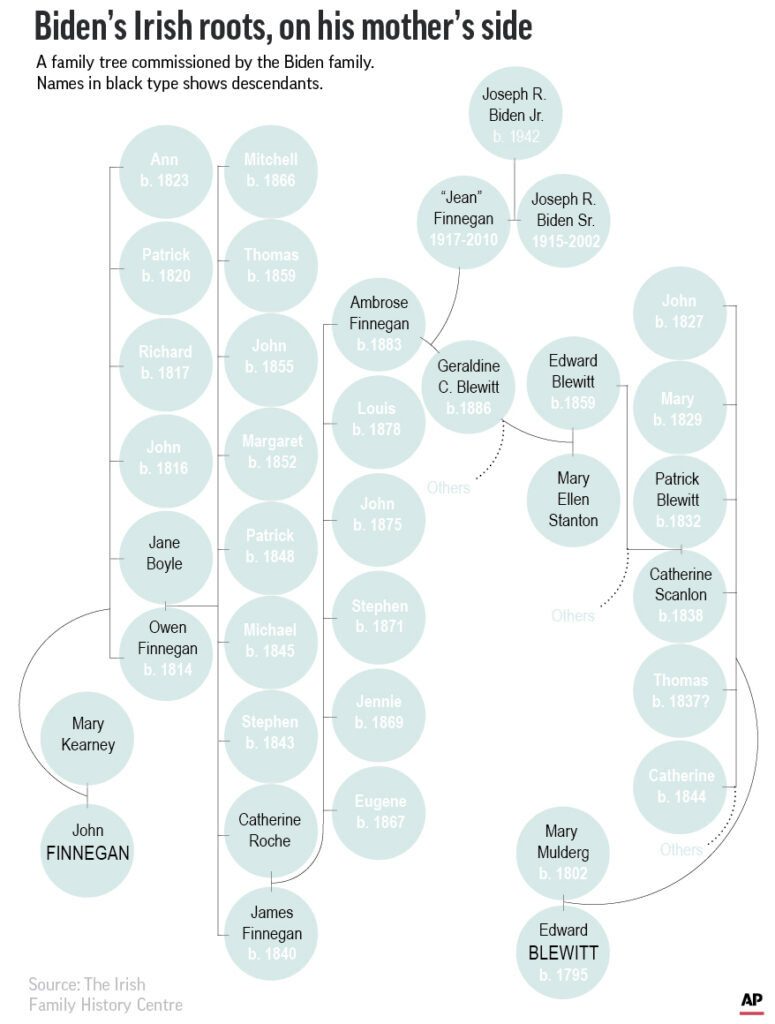 "The enemies of peace will not prevail," Biden said. "Northern Ireland will not go back, pray God."