Joe Biden, Oil Production, Energy Prices & Politics
Saudi Arabia has revealed that Joe Biden asked the Saudis to delay the OPEC vote to reduce oil production until after the midterm elections. We know that this report is accurate because the Biden Administration has somehow acknowledged that it did, in fact, request the delay. Saudi's decision to cut oil production will drive oil and gas prices higher around the globe. Biden doesn't mind the higher prices, but he didn't want them to become public knowledge before the election. So he asked the Saudis to interfere in our upcoming elections and help him deceive the American public about the impact of his policies. The Saudis refused. This sad saga reveals that Biden wanted to deceive America before the election and he's angry that the Saudis wouldn't play along so he's threatening the Saudis with retribution for not giving him the election help he wanted.
For those who can recall back only a few years, Donald Trump was impeached for allegedly doing (based on very thin sourcing) what Joe Biden has now clearly done — putting his own political interests ahead of the nation's interests. Notably, Biden is not discussing any changes to his policies that have caused this energy crisis. Instead, he asked the Saudis to hide the real impact of what he was doing until after the elections.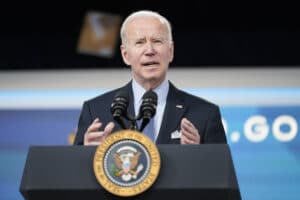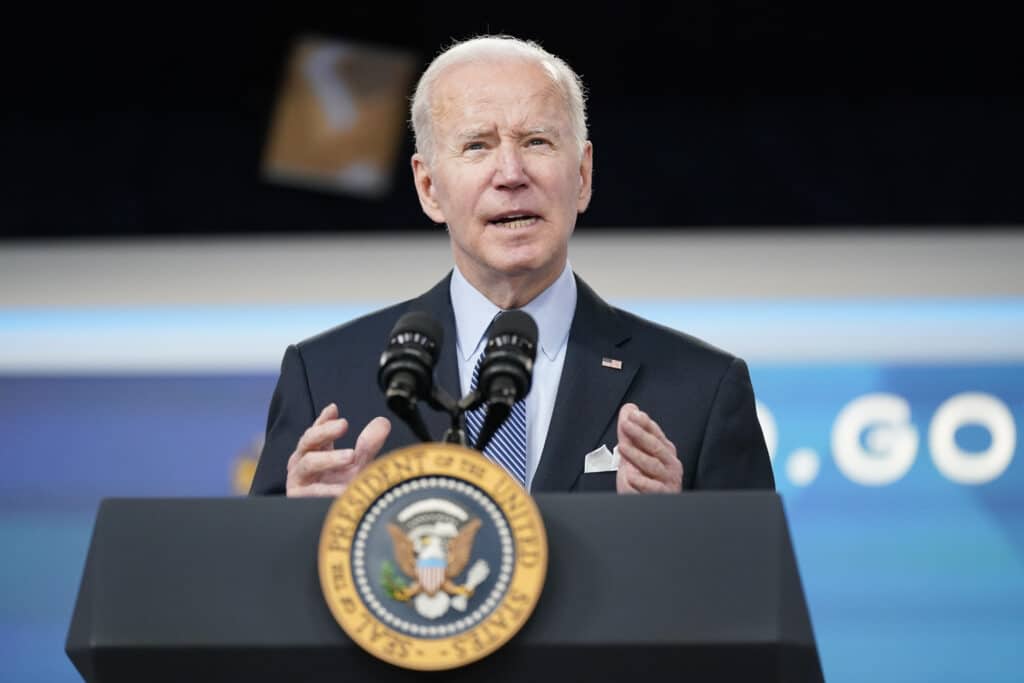 Our current woes were caused by Joe Biden. By the end of 2020, the U.S. had become the world's largest oil producer and was a net exporter of oil. When Canadian & Mexican oil production and the pipelines that we were building are added on top of America's historic domestic production, the US and North America were set to be the world's energy powerhouse for the foreseeable future. Joe Biden campaigned to shut down our energy independence and dominance, and that is one of the few campaign promises he kept.
Economist Steve Moore tells the story of meeting with then-candidate Donald Trump and explaining that if America changed its Obama-era policies, it could become energy independent. Interestingly, Trump's response was "I don't want America to be energy independent. I want America to be energy dominant." By the end of 2020, Trump had helped America become not only energy-independent but energy dominant.
Joe Biden began to reverse all of that on his first day in office — literally only minutes after being sworn in. Biden canceled pipelines, shut down drilling, and suspended oil and gas leases in masse — making America dependent upon the rest of the world for our energy needs and empowering and enriching Russia's Putin.
Immediately, gasoline and petroleum prices began to go up. Putin wasn't to blame. Putin wouldn't begin to mobilize for an attack on Ukraine for almost a year. But oil and gas prices began increasing the second Joe Biden was elected because he campaigned on putting oil and gas out of business. And to be blunt, Biden's horrific leadership in Afghanistan signaled to Russia's Putin, Iran, North Korea, and China's communist dictator, Xi Jinping, that they could begin to threaten their neighbors and the world with little consequence. This created more instability and further fueled the rise in oil prices.
Even if Biden were to reverse his policies, it is not clear that it would reverse the problem that he created. Those who invest in energy wouldn't likely take him seriously or believe that it was anything other than a short-term bait-and-switch ploy — like asking the Saudis to delay their announcement about cutting production. Since energy production and pipelines cost billions in upfront investment, one must believe that there will be a stable business environment in which to operate so that the billions in investments will be rewarded over time. Why would any sane, thinking person think that is likely with Biden in charge?
One has to wonder what Biden was thinking — his policies are essentially saying — we'd rather empower and enrich dictatorships like Putin in Russia, the Mullahs in Iran, and Maduro in Venezuela, and make America dependent upon other nations — than see hard-working Americans in states like Texas, Louisiana, North Dakota, Oklahoma, Wyoming, Pennsylvania, Ohio, and West Virginia have good paying jobs and be able to provide America and the world with its energy needs.
If you want a cleaner environment, you should want American energy which is produced under more exacting standards. If you want a strong economy, you should want America to be an energy powerhouse. That not only helps us economically, but it helps us on a national security basis as well. The world is safer when Russia's Putin doesn't have a fat wallet to fund war and instability around the globe. The same can be said for Iran. It's time for Americans to admit that Biden's energy policies are bad for America and bad for the world.
Disclaimer: The views and opinions expressed in this article are those of the authors and do not necessarily reflect the official policy or position of Newslooks.com