The killing of 10 lions in just one week in May at Kenya's Amboseli National Park has highlighted an increasing conflict between humans and wildlife over resources and climate change. One of slain lions was 19 year-old Loonkiito; one of Kenya's oldest lions. In some areas, lion populations overlap with human settlements and livestock grazing areas leading to negative interaction and conflicts that often result in economic losses, threats to human life and conservation challenges. Daniel Ole Sambu heads the predator protection programme, Big Life Foundation and explains how the lions' territory is under threat. "These wild animal needs space, including predators," he says. "So, we are losing habitats, very important habitats for predators because of land subdivision and people resorting to the selling of land and then human population also becoming a challenge because we have homesteads coming up in every other area. "Urbanisation, we have roads and power lines coming up in every other space, so it's a challenge to have so many predators in one area, so many other herbivores in one area." The Associated Press has the story:
Kenya's drought: Lions are Speared to Death
Newslooks- MBIRIKANI, Kenya (AP)
Parkeru Ntereka lost almost half of his goat herd to hungry lions that wandered into his pen located near Kenya's iconic Amboseli national park.
The 56-year-old's loss made headlines in the east African country as it led to the spearing to death of six lions in retaliation by the Maasai people, who have co-existed with wild animals for centuries.
The killings highlighted the growing human-wildlife conflict in parts of east Africa that conservationists say has been exacerbated by a yearslong drought.
At the same time, the predator population within the parks has increased. Hunger and thirst can send them into communities.
Ntereka said losing 12 goats is a huge loss for his large family.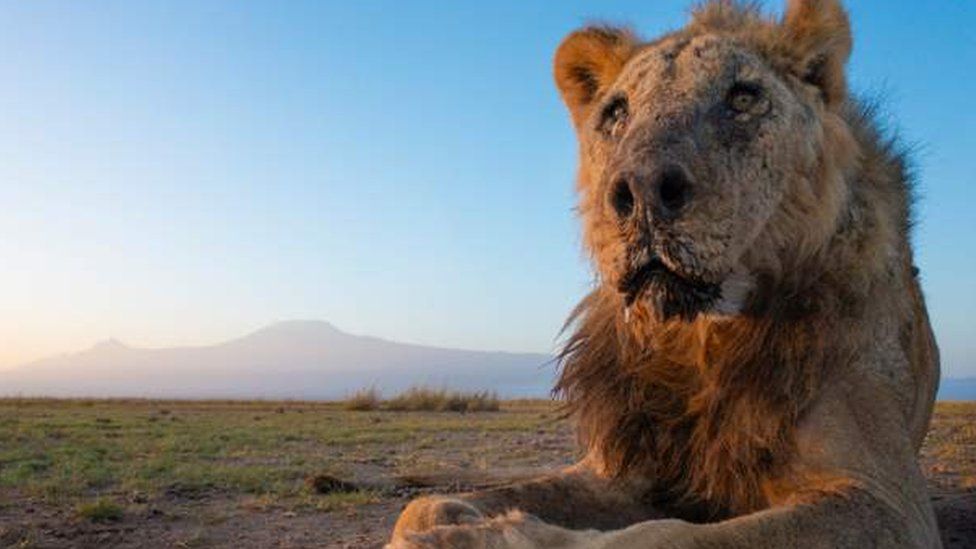 "I sell these livestock in order to afford school fees. I don't know how I will afford secondary school fees for some of my children," said the father of eight.
The Big Life Foundation, which runs conservation programs in the area, has been offering compensation to herders who lose their livestock to predators.
But the compensation does not match the market rate for cows, goats and sheep.
Herder Joel Kirimbu said compensation should match the market rate.
"Cows are expensive and can cost as much as 80,000 Kenyan shillings ($577) each. One cannot compare 80,000 shillings to 30,000 shillings. We receive very little compensation. That is why we become angry and despite receiving compensation, we come out and kill the lions," he told The Associated Press.
Rosi Lekimankusi, a mother of five, said 13 of her goats were killed by lions in the same village, Mbirikani in Kajiado County, just 150 kilometers (93 miles) from the capital, Nairobi.
"This is a big loss for us because my husband and I have no other jobs," she told The Associated Press while standing outside her goat pen.
Her biggest fear is that such lion attacks will become even more common in her Maasai village that borders Amboseli national park.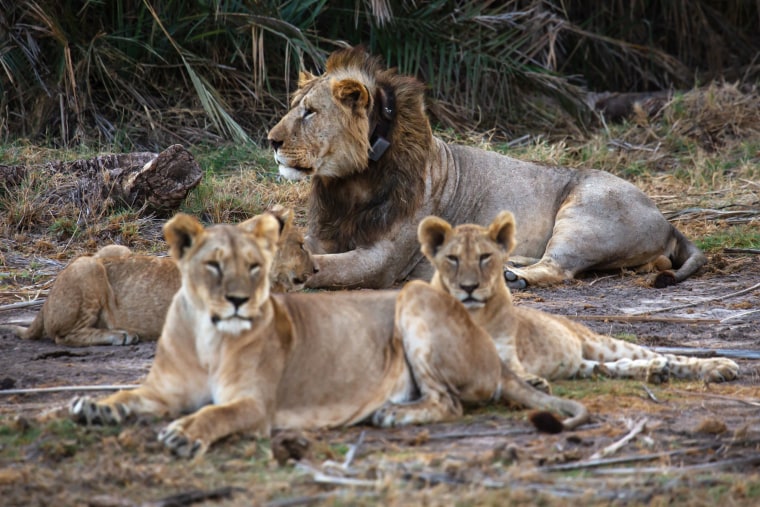 The Big Life Foundation, which has run the compensation program for 20 years, said it cannot afford to pay the market price but asserted that the amount cannot be disregarded because it at least expresses solidarity with herders for their loss.
"It could be a little just to make sure your anger goes down but its better than nothing," said Daniel Ole Sambu, who coordinates the foundation's Predator Protection Program.
He said the foundation also gives the community scholarships for local children and support for medical facilities.
The human-wildlife conflict often makes headlines in Kenya, where tourism plays an important role in the economy.
Last month, one of Kenya's oldest lions, Loonkiito, was speared to death as it wandered out of the Amboseli national park in search for food.
The Kenya Wildlife Service said it is working on lasting solutions that would address the conflict while protecting both humans and wildlife.
Ntereka, the herder who lost almost half his goats, lives in fear of another lion attack.
"Since the olden days, we believed that when a lion invades your home and eats your cows, it will still return even after 10 years. It will never forget that your home was once a source of food," he said.