Maryland Gov. Wes Moore said Thursday he's aiming for "the most full assault on child poverty" to ever happen in Maryland during his first legislative session, touching on a wide variety of topics in an exclusive interview with The Associated Press:
MD Gov. Wes Moore reflects on first 2 months
Newslooks- ANNAPOLIS, Md. (AP)
Maryland Gov. Wes Moore, Two months into his tenure, as Maryland's first Black chief executive and the third Black governor ever elected in the nation, noted the historical nature of his landslide November victory. He said his portrait will look "a little bit different" than the ones of white governors on the walls inside Maryland's Capitol.,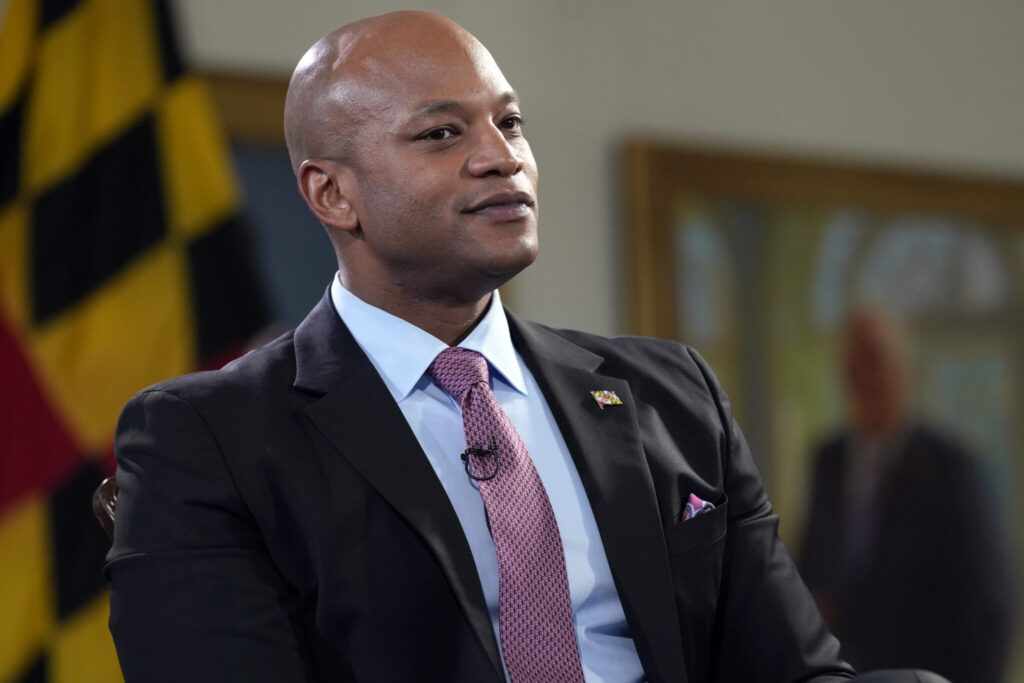 The governor, a Democrat, spoke about concerns in the banking industry after the second and third largest bank failures in U.S. history, his support for President Joe Biden, his thoughts on reparations for slavery, expanding the use of electric vehicles and police reform during the interview, among other topics.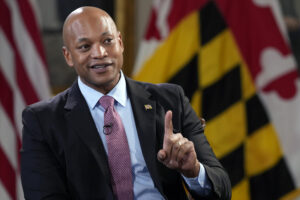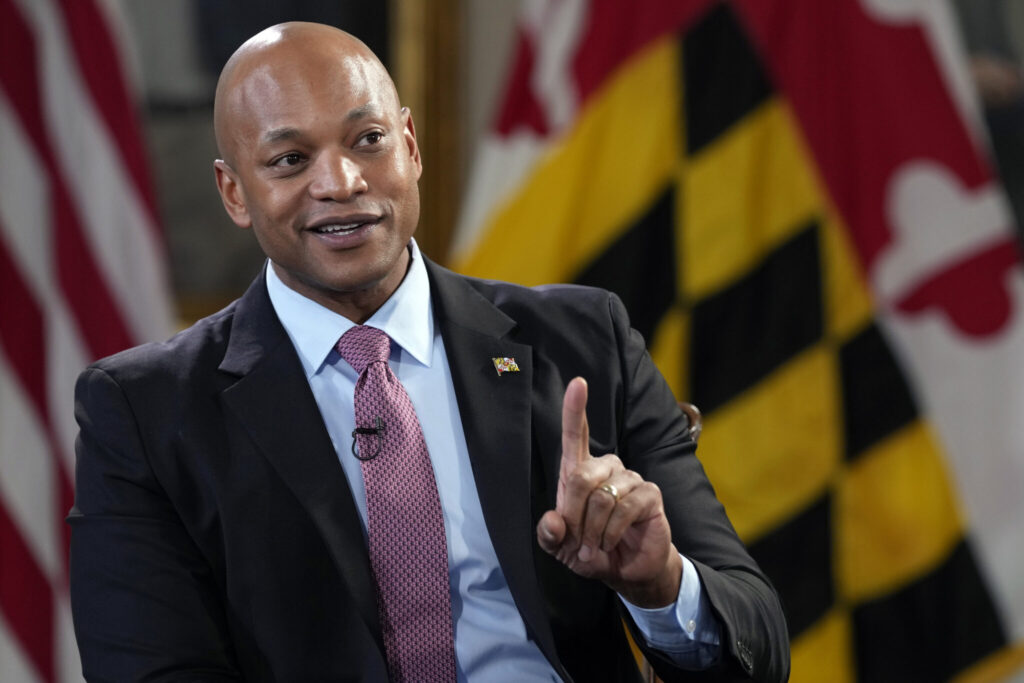 "I received more individual votes for governor than anyone else on these walls," Moore, a Democrat, said. "But I also know that Marylanders didn't vote for me because they wanted me to make history. They voted for me because they believed in our vision."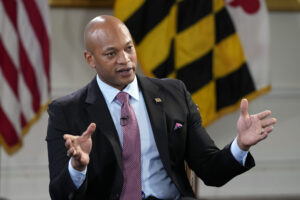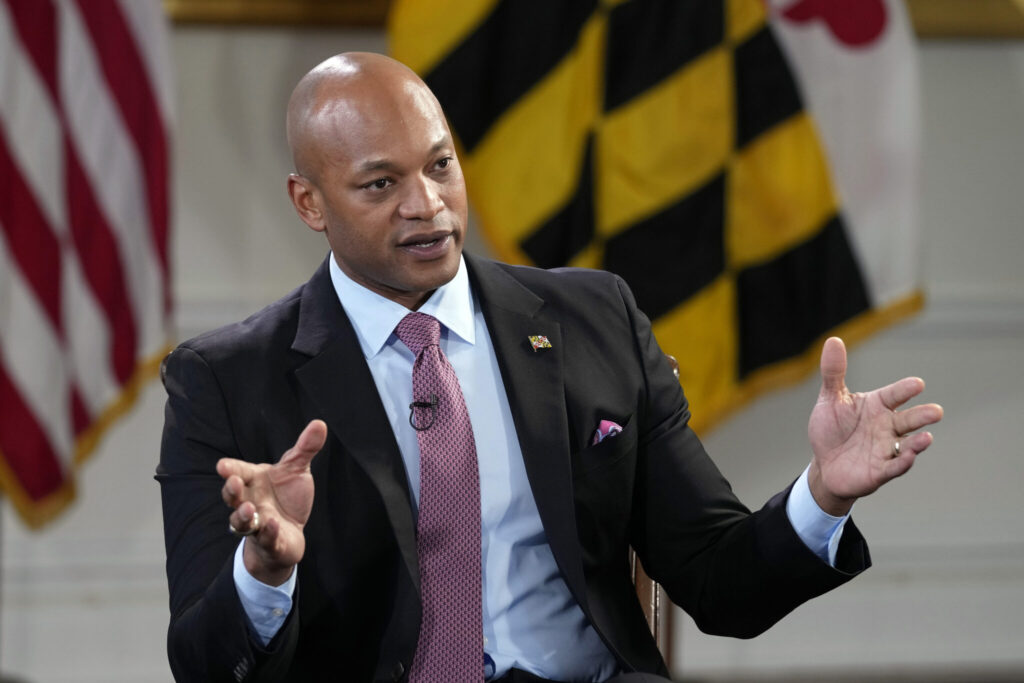 His proposal to extend and expand tax credits for low-income residents is moving forward in the Democratic-controlled Legislature. His push for accelerating a minimum age increase to $15 an hour also is advancing but so far without a provision he proposed to create automatic increases in future years to adjust for inflation.
Here's what the governor had to say some key issues facing the nation and the state he is governing:
BANKING
In the aftermath of the Silicon Valley Bank collapse, Moore, who is a former investment banker, said Maryland has not had any significant impacts. He said a big reason for that partially was the swift movements of the federal government to be able to ensure that the depositors were not hurt and were covered.
"You have to make sure that you have supports for your small regional banks," Moore said. "The second thing, though, is we want to make sure that the depositors are not the ones being hurt by all this."
PRESIDENT BIDEN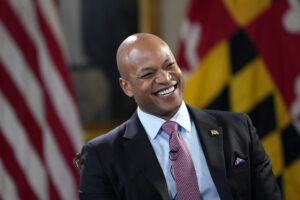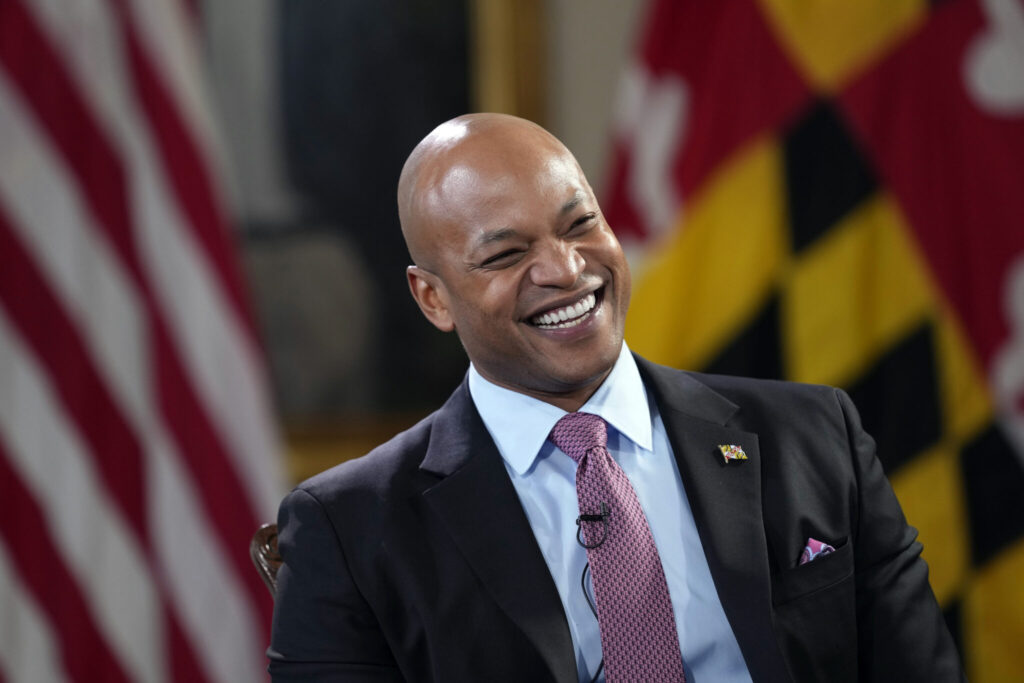 Moore said he's excited about the partnership that the state of Maryland has right now with the White House and Biden.
"I want that partnership to continue," Moore said. "And I'm not only supporting President Biden's reelection; I plan on helping however I can."
REPARATIONS FOR SLAVERY
As the city of San Francisco considers how to address the thorny question of how to atone for centuries of slavery and systemic racism, Moore said he understands why people continue to debate the issue "because the consequences that we saw from the transatlantic slave trade still continue to be real in people's lives now."
"I also know that we have to move now to be able to address the issues of housing insecurity and food insecurity, the racial wealth gap, the educational disparities — the things that we know right now we can get done," Moore said. "We have an obligation to move with a sense of urgency, so we don't continue watching how families who have often times historically have been disadvantaged continue to be disadvantaged by policies that we still continue to put in place."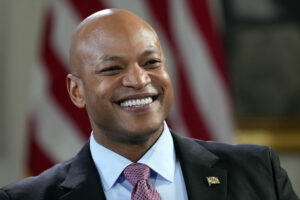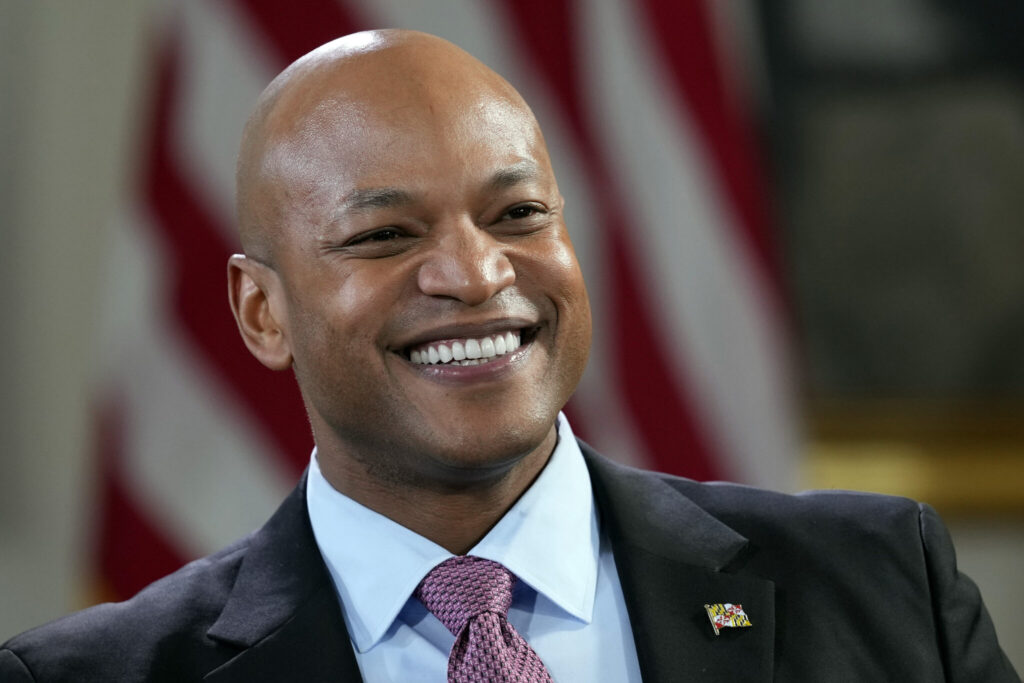 ABORTION
Moore has stood in full support with Democrats in the legislature to enshrine abortion rights in the Maryland Constitution and other measures to protect abortion rights in the state.
"As long as I'm governor, Maryland will be a safe haven for abortion rights," Moore said.
ELECTRIC CARS
The governor announced this week that Maryland will move forward with requiring all new vehicles sold in the state to be electric by 2035, as California has decided.
"Is it going to be hard? Yes. Is it bold? Yes. Will Maryland get it done? Absolutely, we will," Moore said. "And it means we are going to focus on things like the electrification of the grid, so we actually have the infrastructure in place to be able to manage it."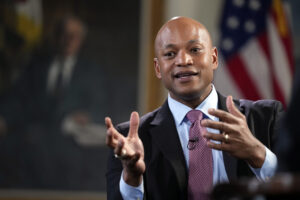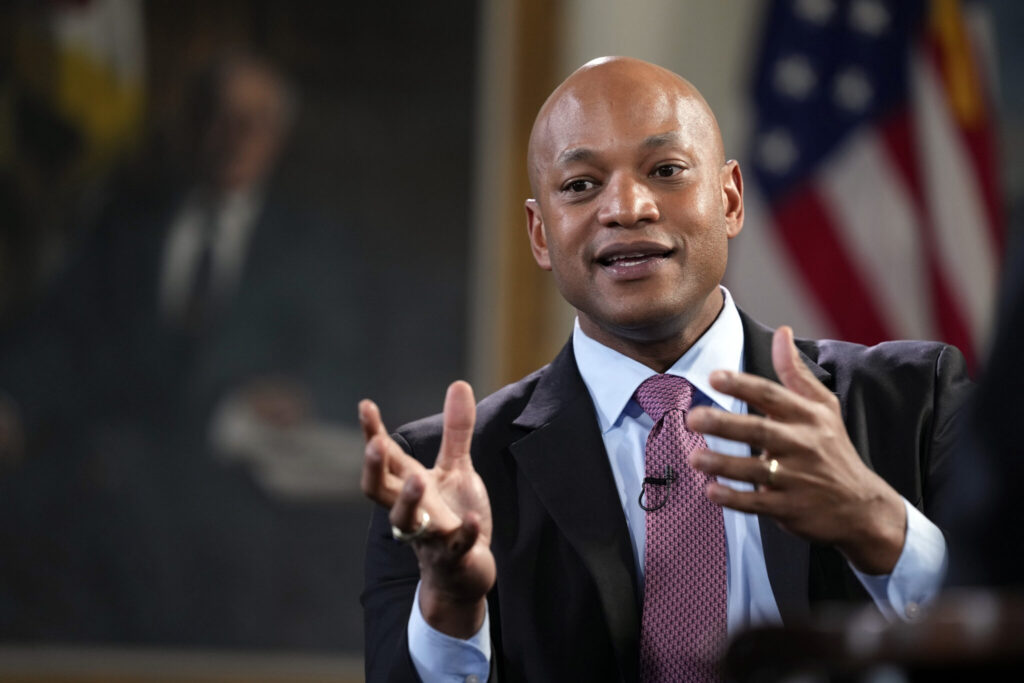 POLICE REFORM
Moore said he supports an expansion of police reform laws approved two years ago in Maryland. Part of those reforms requires the Maryland attorney general to investigate police-involved deaths but leaves local prosecutors with the decision to prosecute. Legislation advancing in Maryland would give the attorney general the authority to independently prosecute officers.
CHILD SEX ABUSE
The governor said he supports legislation advancing in the state Senate to end the statute of limitations on bringing a civil lawsuit against a public or private entity for child sex abuse.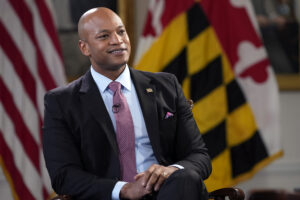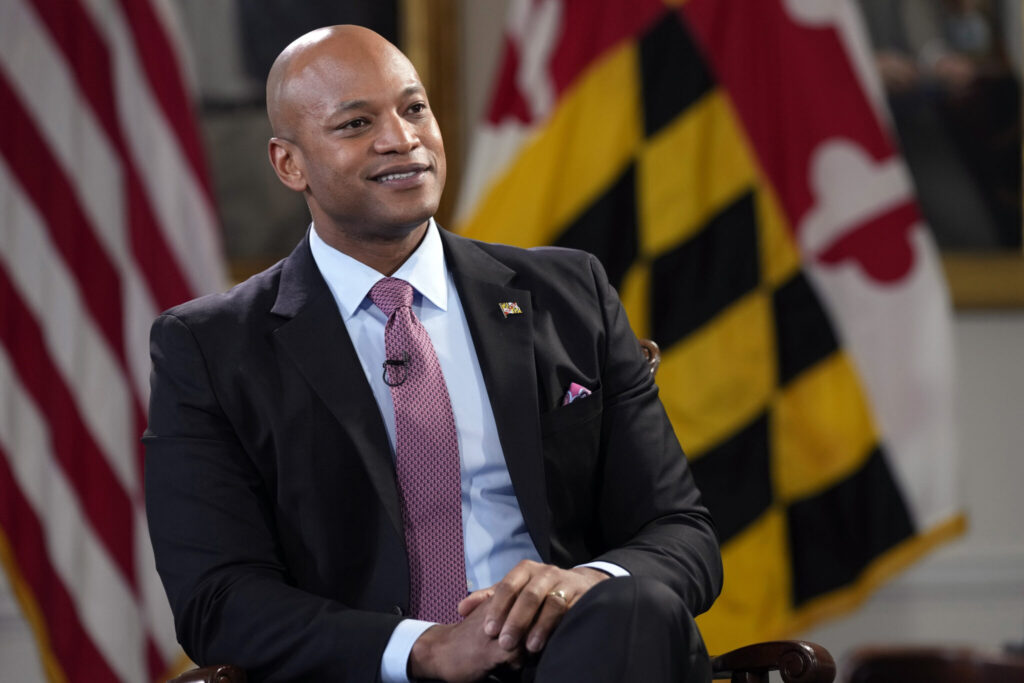 "I support the bill, because I believe that in order for us to actually truly be able to work towards making it right for that individual and for that victim, that we have to make sure that there are laws that are responsive to the fact that that pain still continues to endure," Moore said.
FBI HEADQUARTERS
Moore, who met with the General Services Administration last week on Maryland's intense competition with Virginia to be the location for a new FBI headquarters, said he's confident the administration will listen to concerns raised by him and members of the state's congressional delegation that the evaluation process has been unfair to Maryland. Maryland officials contend the Virginia location is more costly and will take longer than either of two Maryland sites under consideration.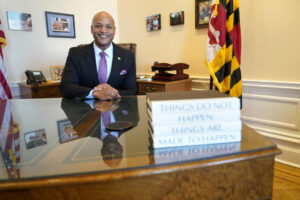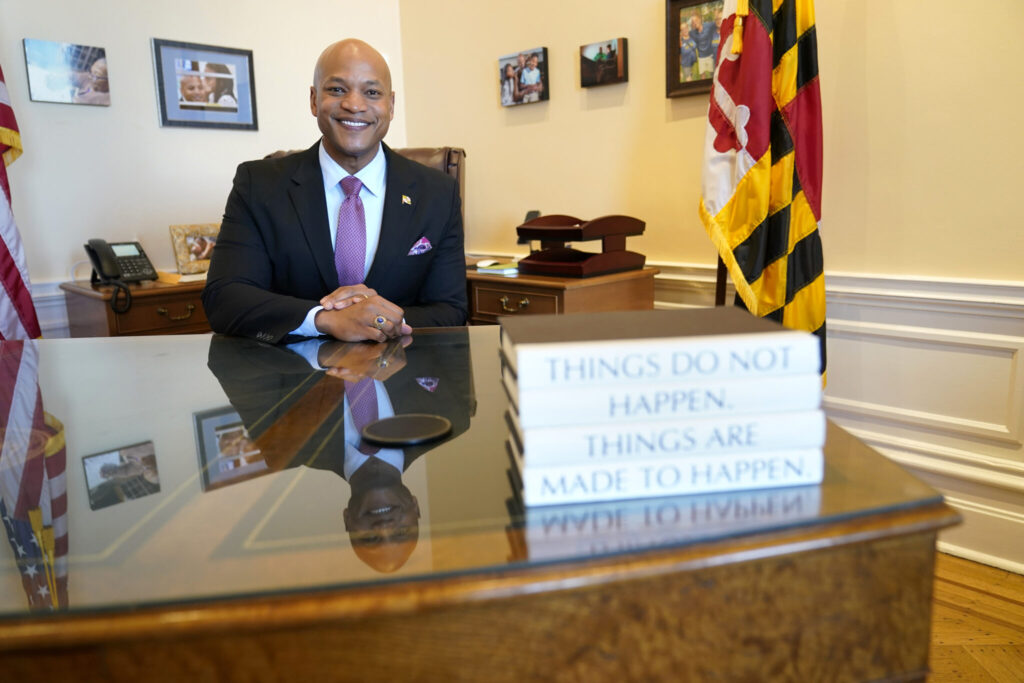 REPRESENTATIVE DEMOCRACY
Moore emphasized that he has already appointed the most diverse Cabinet of secretaries to ever lead state agencies in Maryland.
"I think Maryland is on America's mind right now, because I think what we're able to do inside of the state of Maryland and show that democracy can be not just participatory, but inclusive," Moore said. "And that's what makes it strong."