Memphis Grizzlies guard Ja Morant has been suspended by the NBA for eight games without pay for "conduct detrimental to the league," officials announced Wednesday. The punishment follows an incident where Morant was seen in an Instagram Live video holding a gun at a nightclub outside Denver. The Associated Press has the story:
NBA suspends Morant 8 games for Gun Video
Newslooks- MIAMI (AP)
Ja Morant will be back with the Memphis Grizzlies next week, after the NBA handed the All-Star guard an eight-game suspension without pay Wednesday and saying his displaying a firearm at a club in suburban Denver earlier this month was "conduct detrimental to the league."
Morant missed his sixth consecutive game when the Grizzlies played in Miami on Wednesday night. He will miss the next two games — at San Antonio on Friday and home against Golden State on Saturday — then be eligible to return on Monday when Memphis plays Dallas, though he is not expected to play that night.
The games he already missed will count toward the suspension, and Morant will forfeit about $669,000 in salary.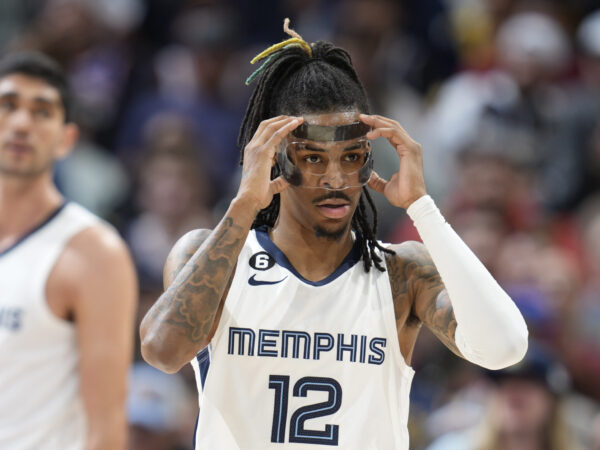 "Ja's conduct was irresponsible, reckless and potentially very dangerous," NBA Commissioner Adam Silver said in a statement. "It also has serious consequences given his enormous following and influence, particularly among young fans who look up to him."
Silver met with Morant in New York before announcing the league's decision. Other league officials, as well as representatives from the National Basketball Players Association, were part of that meeting.
Grizzlies coach Taylor Jenkins said he doesn't expect Morant to play Monday, saying the team is "going to be respectful of the time off he's had."
"There will be a quick ramp-up period after that," Jenkins said. "Obviously, he hasn't been playing basketball for almost two weeks now."
The league's investigation, which started almost immediately after the March 4 incident in which Morant livestreamed himself on Instagram, found that he was "holding a firearm in an intoxicated state" — but did not prove that the gun was owned by Morant "or was displayed by him beyond a brief period."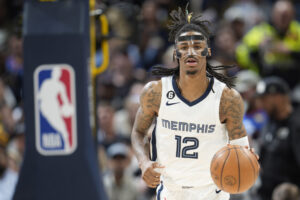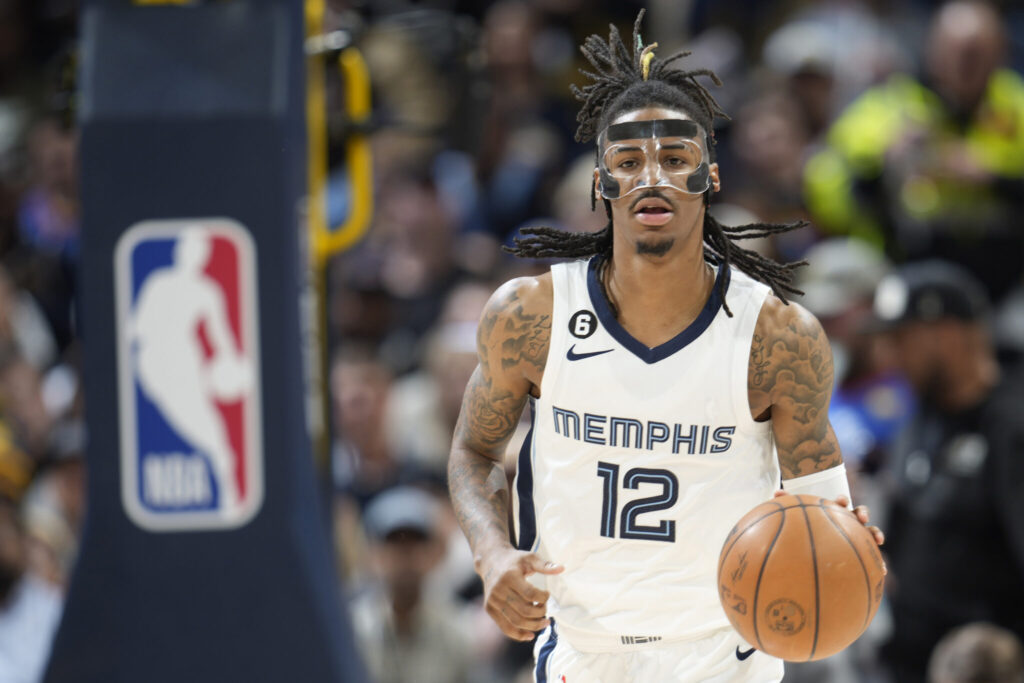 The league investigation also did not find that Morant had the gun with him on Memphis' flight to Denver, or that he possessed the gun while in any NBA facility. Police in Colorado said last week that they looked into the circumstances surrounding the video and concluded that there was no reason to charge Morant with a crime.
"He has expressed sincere contrition and remorse for his behavior," Silver said. "Ja has also made it clear to me that he has learned from this incident and that he understands his obligations and responsibility to the Memphis Grizzlies and the broader NBA community extend well beyond his play on the court."
The Grizzlies played at Denver on March 3. At 5:19 a.m. the next day, Morant started a livestream from inside a strip club called Shotgun Willies in Glendale, Colorado. The video quickly went viral, and trouble escalated.
The Grizzlies initially said Morant would miss at least two games. Hours later, Morant said in a statement distributed through the agency that represents him that he takes "full responsibility" for his actions and that he was going to "take some time away to get help." ESPN reported that Morant sought counseling at a facility in Florida; Jenkins said Wednesday that "the Florida piece is done for now."
"There's going to be ongoing stuff over the next couple days that he's going to be probably be working on," Jenkins said.
The two-game absence was followed by the team announcing last week that Morant would miss at least four more games, a stretch that concludes Wednesday.
"Now we know the plan moving forward," Jenkins said.
Morant, a two-time All-Star, is averaging 27.1 points and 8.2 assists per game this season for a Memphis team that entered Wednesday in the No. 2 spot in the Western Conference.
This marked at least the second time in recent weeks that Morant was the subject of a league investigation. Morant's actions were investigated after a Jan. 29 incident in Memphis that he said led to a friend of his being banned from home games for a year.
That incident followed a game against the Indiana Pacers; citing unnamed sources, The Indianapolis Star and USA Today reported that multiple members of the Pacers saw a red dot pointed at them, and The Athletic reported that a Pacers security guard believed the laser was attached to a gun.
The NBA confirmed that unnamed individuals were banned from the arena but said its investigation found no evidence that anyone was threatened with a weapon.
Morant and a close friend also are involved in a civil lawsuit brought after an incident at Morant's home last summer, in which a 17-year-old alleged that they assaulted him.
And when Morant returns, the team knows there will be questions, as well as likely some hostile comments coming in road arenas. The Grizzlies plan to prepare Morant for those moments as best they can.
"We sit down and talk to him and we help guide him through this process," Jenkins said. "That's going to be our focal point, on the court, off the court. Support and accountability, that's what we're focused on, not just in this recent couple of weeks but moving forward. Obviously things are going to be different, but it's going to be great to have him back with the team. The team's going to be able to rally around him as he's been rallying around a difficult situation. We're going to take it one day at a time."