The Situation in Niger and the Future Fate of American Interests \ Newslooks \ Opinion Throughout the past decade, Niger has been central to US interests in the Sahel. Washington began seeing this region as increasingly important from a counter-terrorism perspective after 9/11. This was particularly so with the rise of al-Qaeda in the Islamic Maghreb, Ansar Dine, Movement for Unity and Jihad in West Africa, and other extremist groups in the Sahel. These violent actors exploited the impoverished and largely water less region's humanitarian catastrophes, weak state institutions, and porous borders in the 2000s and 2010s.

In January 2013, Washington and Niamey signed an agreement permitting the US to set up a military base near Agadez. That base, which is called Air Base 201, is America's second largest on the African continent. The US has used it for drone attacks against Islamic State- and al-Qaeda-linked militias across the region. The CIA also operates another drone base in Dirkou.

In March, Antony Blinken became the first US Secretary of State to visit Niger. At the time, a senior State Department official said the African country was a "positive example" that was "making the right choices, we think, to help deal with the kind of threats that are common across the Sahel."

But the July 26 military coup, which ousted Nigerien President Mohamed Bazoum, raises big questions about the future of Niamey-Washington relations. Biden's administration faces serious challenges, with the most important one pertaining to Washington's ability to maintain its military bases in post-coup Niger and carry on with anti-terror operations from the Sahel country. Yet, Niger's crisis might require the US to consider other options.

Given the Nigerien military junta's request for support from the Wagner Group, pro-Russian sentiments expressed by the coup's local supporters, and the junta's anti-French agenda, Niger may become a very difficult place for Western countries to operate out of in the future.

"If [the Nigerien junta will] replace the French and American presence with Russians…we'd have to find someplace else," Dave DesRoches, an assistant professor at the National Defense University in Washington, DC, told Newslooks.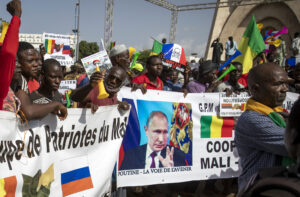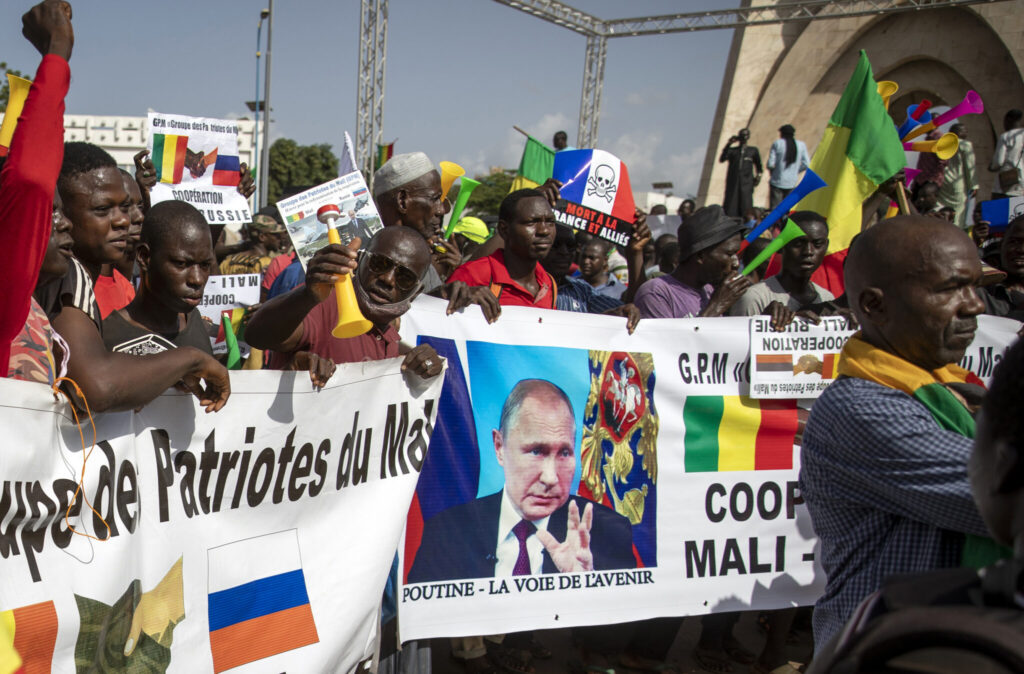 If the US and France lose Niger as a counter-terrorism partner, there are concerns among Western policymakers about how violent extremists could gain more ground in the Sahel. In recent years, Islamic State in the Greater Sahel, Islamic State West Africa Province, Jama'at Nusrat al-Islam wal-Muslimin, and Boko Haram have all carried out attacks in Niger. These organizations and others have also spilled blood in neighboring countries such as Burkina Faso, Mali, and Nigeria. "Our main interest is to see to it that we don't see the Islamic State in Africa like we saw in Iraq and Syria in 2014," said DesRoches.

The Biden administration has been clear about its position in favor of restoring Niger's constitutional order. However, the White House has been pragmatic in terms of accepting that the military rulers might maintain power for a long time with no return to the constitutional order any time soon.

US military intervention seems highly unlikely. The US's next presidential election is only 14 months away and the American public has no appetite for deploying US forces to a landlocked, conflict-ridden country in Africa that most war-weary American citizens couldn't even find on a map. Although France maintains that its military option remains on the table, there is also good reason to question whether Paris would wage such an intervention given all the risks and potential blow back.

The Economic Community of West African States (ECOWAS) has been threatening to act militarily should diplomatic efforts to restore Niger's constitutional order fail. But many experts doubt that the regional bloc would wage such an intervention. This has much to do with Nigeria's public being quite opposed to a military campaign in Niger, along with the military support which Burkina Faso and Mali (also ruled by military regimes that took power in coups) have been providing the Nigerien junta since ECOWAS began threatening to attack Niger after the July 26 coup.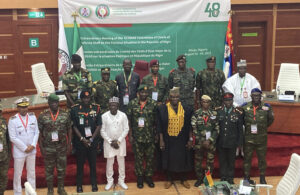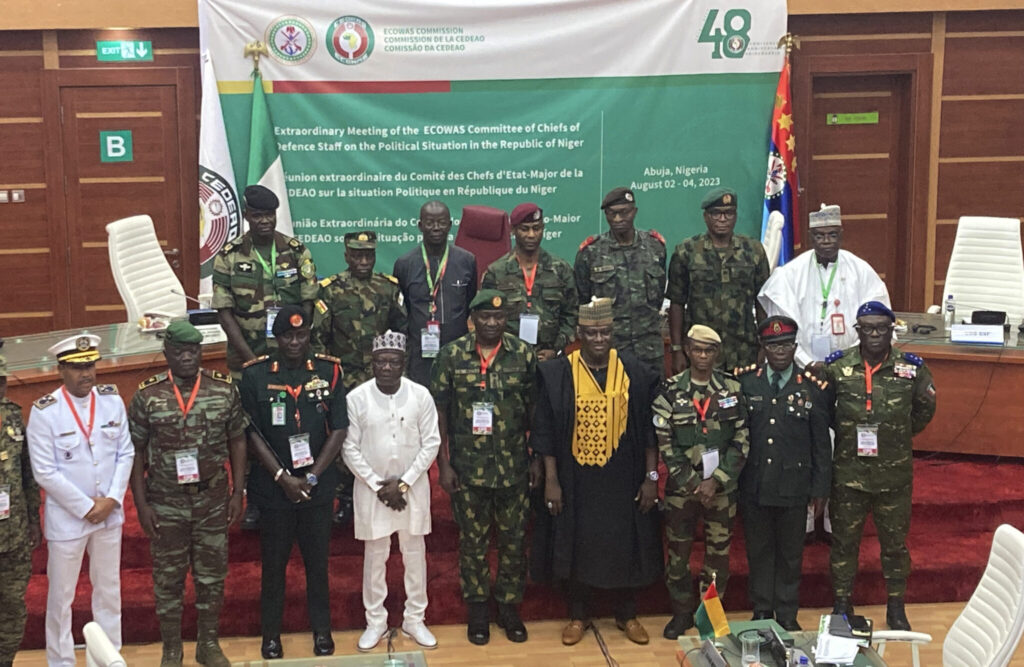 Geography is a factor too. "In the past [ECOWAS forces] have deployed to places like Liberia and Sierra Leone, where the developed world has an impressive force projection from boats," DesRoches told Newslooks. "But Niger is inland. So that leads to another set of problems and challenges."

Suffice to say, Washington may have to deal with the reality of the Nigerien junta and approach Niger's volatile situation in pragmatic ways, which entails working with Niger's military rulers in some form. The Biden administration seems to be keeping its options open. Acting Deputy Secretary of State Victoria Nuland having direct talks with Niger's military leaders last month was a sign of this pragmatism—a notable contrast from France's policy of zero engagement with Niger's junta.

Team Biden has thus far refused to officially label Bazoum's fall as a "coup" because that would have important implications for Washington's policies, such as requiring the US to rescind certain forms of support to Niger. Given Niamey's importance to Washington's counter-terrorism strategies in the Sahel, team Biden doesn't seem to wait to go down that road, at least not now.

Beyond Niger, there are some grander questions for US officials to address when it comes to Washington's foreign policy in the Sahel and West Africa. One is, can the US trust France to play a leading role among Western powers in this part of Africa? With anti-French sentiments contributing to the popularity of these recent coups, there is good reason for US officials to believe not.

"Africa in general is a secondary theater for American interests, and usually, the French sort of have the lead there," DesRoches told Newslooks. "They want it that way and for years [the French] have told us 'We understand this part of the world and you don't.' That premise is being called into question at the moment."

Amid this cascade of coups recently witnessed in the Sahel and Gabon, it's clear that France's foreign policy in this part of the world has proven disastrous. "Unfortunately, we [in Washington] have kind of let [the French] take the lead," said DesRoches. "We've been sort of the secondary partner there…that's not looking to be as smart a policy as we thought it was."
Disclaimer: The views and opinions expressed in this article are those of the authors and do not necessarily reflect the official policy or position of Newslooks.com
Niger-US-USA-Russia-France-Sahel Region-Africa