Trump has been invited to testify before a Manhattan grand jury, which is investigating whether he illegally paid hush money to an adult actress to cover up an affair. The $130,000 payment is a matter of fact; Trump denies the affair and any lawbreaking. Such an invitation is almost always a prelude to charges. The Associated Press has the story:
NY hush-money probe of Trump explained
Newslooks- NEW YORK (AP)
In the final weeks of the 2016 presidential election, Donald Trump's lawyer tried to buy the silence of a porn actress who said she had a sexual encounter with the Republican during his days as a reality TV star.
More than six years later, New York prosecutors appear to be close to deciding whether Trump should face charges in connection with that payoff, in what could become the first criminal case ever brought against a former president.
Thursday's news that the Manhattan district attorney invited Trump to testify before a grand jury next week suggested prosecutors were serious about bringing charges in a probe that looked like yesterday's news just a few months ago.
Trump has denied wrongdoing and that he had any extramarital affairs, and he blasted the probe in a Truth Social post as a "political Witch-Hunt, trying to take down the leading candidate, by far, in the Republican Party"
Here's a refresher on how things got to this point:
WHAT IS THIS CASE ABOUT?
The investigation centers on hush-money payments made in 2016 to two women who alleged that they had extramarital encounters with Trump, who has denied their accounts of his infidelity.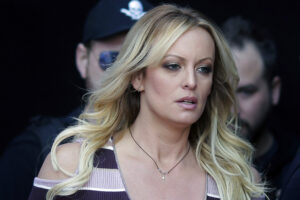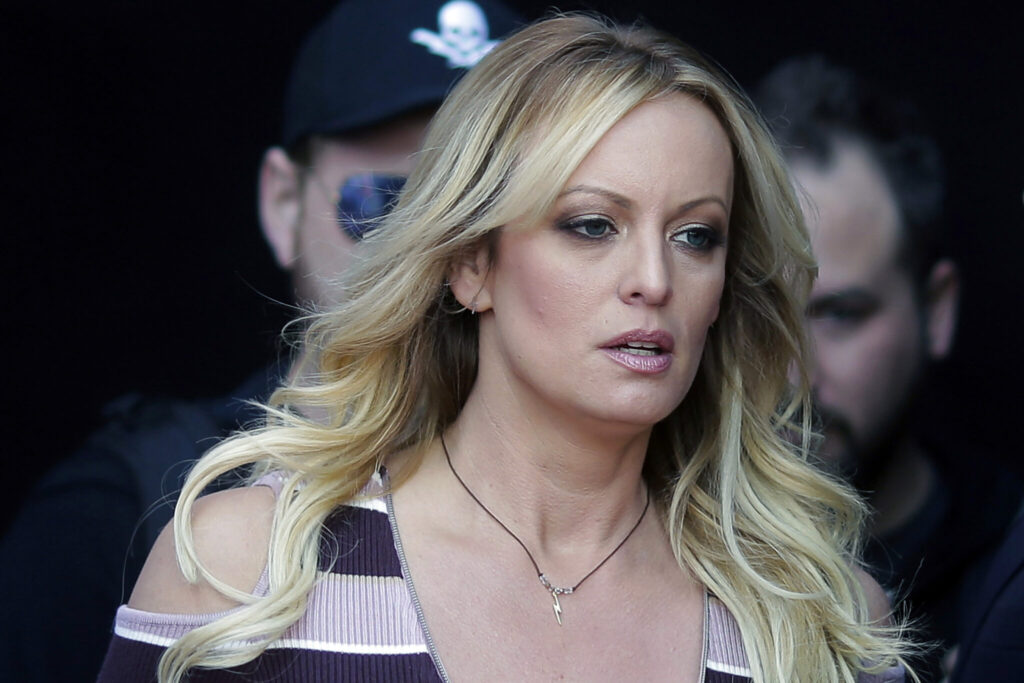 Specifically, District Attorney Alvin Bragg's team appears to be looking at whether Trump or anyone committed crimes in arranging the payments, or in the way they accounted for them internally at the Trump Organization.
HOW WERE THE PAYMENTS MADE?
Trump's former lawyer and fixer Michael Cohen, now a key prosecution witness, paid porn actress Stormy Daniels $130,000 through a shell company Cohen set up. He was then reimbursed by Trump, whose company logged the reimbursements as legal expenses.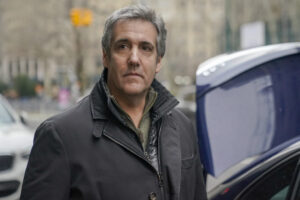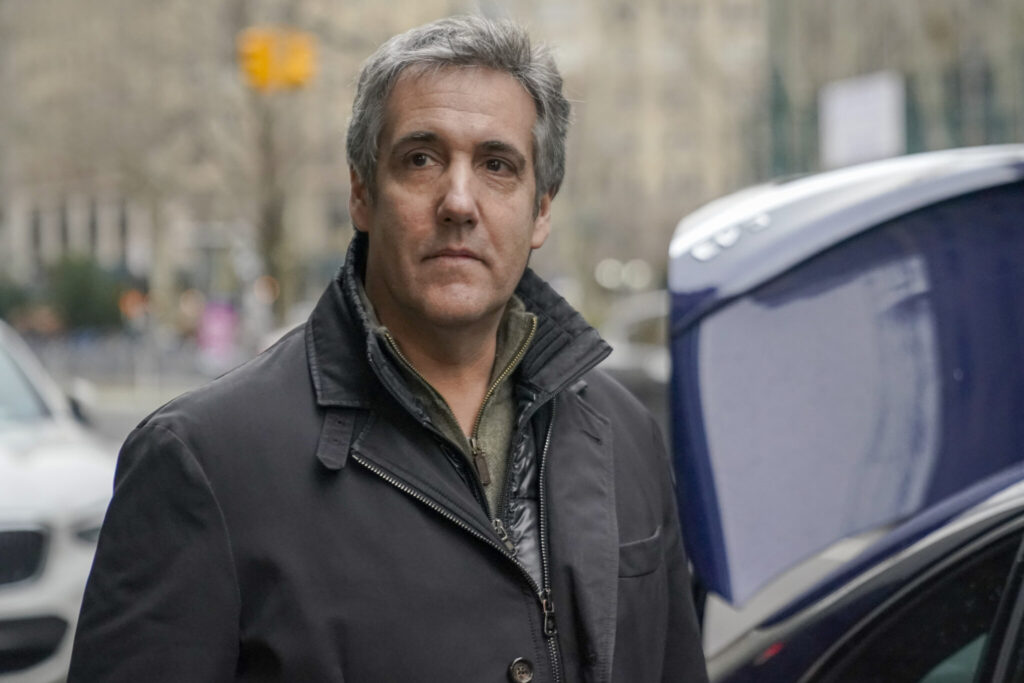 Earlier in 2016, Cohen also arranged for former Playboy model Karen McDougal to be paid $150,000 by the publisher of the supermarket tabloid the National Enquirer, which squelched her story in a journalistically dubious practice known as "catch-and-kill."
Trump's company, the Trump Organization, "grossed up" Cohen's reimbursement for the Daniels payment for "tax purposes," according to federal prosecutors who filed criminal charges against the lawyer in connection with the payments in 2018.
Cohen got $360,000 plus a $60,000 bonus, for a total of $420,000.
Cohen pleaded guilty to violating federal campaign finance law in connection with the payments. Federal prosecutors say the payments amounted to illegal, unreported assistance to Trump's campaign. But they declined to file charges against Trump himself.
WHAT IS TRUMP'S INVOLVEMENT?
Cohen says Trump directed him to arrange the Daniels payment.
Cohen also made recordings of a conversation in which he and Trump spoke about the arrangement to pay McDougal through the National Enquirer.
At one point in the recording, Cohen told Trump, "I need to open up a company for the transfer of all of that info regarding our friend, David," a reference to David Pecker, who ran the Enquirer's parent company at the time.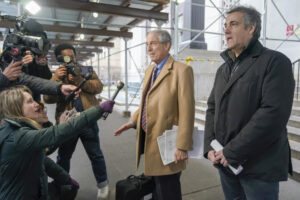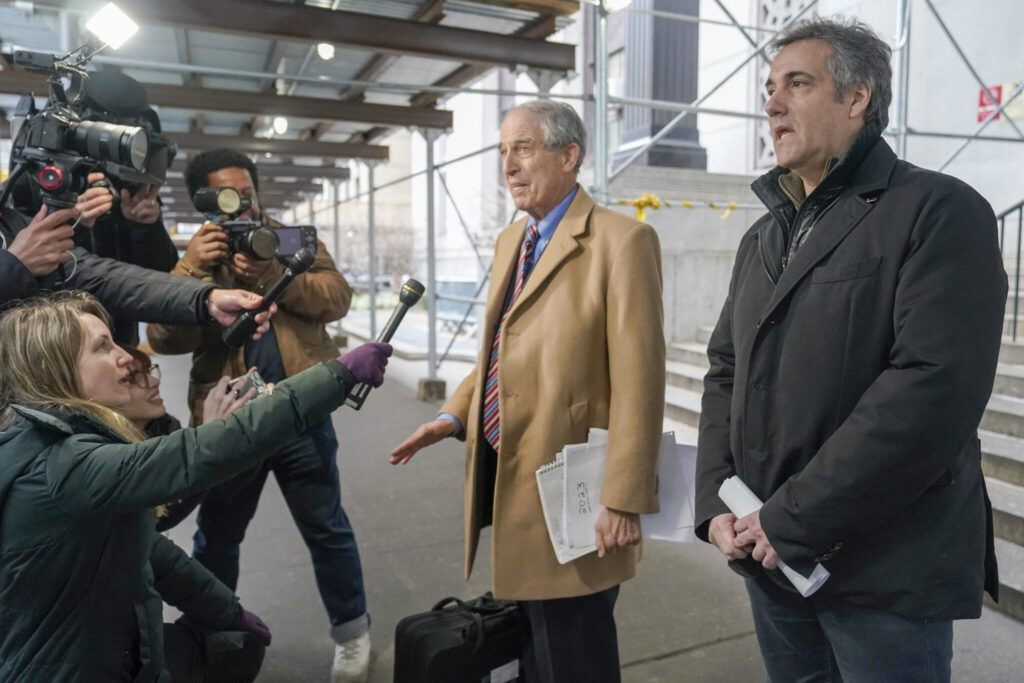 Cohen said he had already spoken with the Trump Organization's longtime finance chief, Allen Weisselberg, on "how to set the whole thing up."
Trump then said: "What do we got to pay for this? One-fifty?"
Today, Trump characterizes the attempts to get him to pay money to the women to keep them quiet as "extortion."
WHAT CRIMES ARE PROSECUTORS LOOKING AT?
Legal experts say a case could be made that Trump falsified business records by logging Cohen's reimbursement for the Daniels payment as legal fees. But that's only a misdemeanor under New York law — unless prosecutors could prove he falsified records to conceal another crime.
Mark Pomerantz, who led the investigation under then-District Attorney Cyrus Vance Jr., wrote in his recent book "People vs. Donald Trump: An Inside Account" that in 2021, he looked into whether Trump could be charged with money laundering or if Trump had been somehow extorted.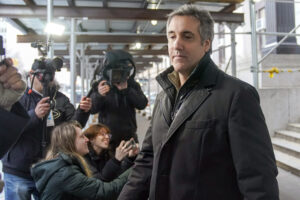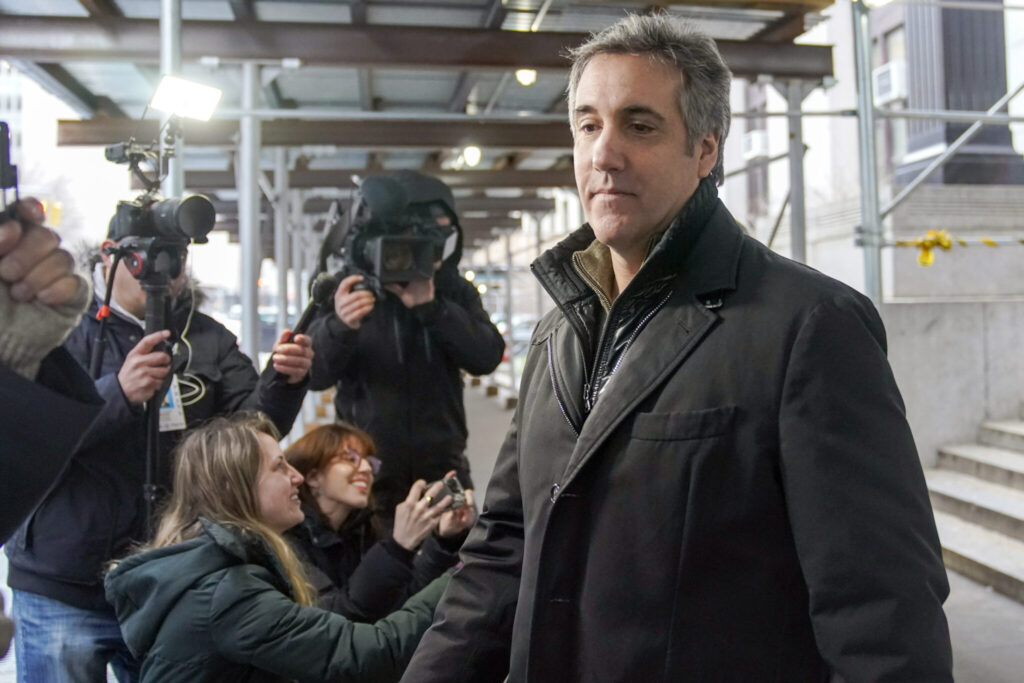 David Shapiro, a fraud risk and financial crimes specialist and former FBI special agent, said a potential case against Trump could be "especially difficult" when it comes to proving his intent and knowledge of wrongdoing.
"He's loud, he's brash, so proving that he had specific intent to fraud, one is almost left with the idea that, 'well, if he has that specific intent of fraud, he has it all of the time, because that's his personality,'" said Shapiro, a lecturer at John Jay College of Criminal Justice.
The Manhattan district attorney's office has declined to comment on the investigation.
HAVEN'T WE BEEN HERE BEFORE?
Yes. Several times.
Federal prosecutors entered into a non-prosecution agreement with the National Enquirer's owner, which admitted paying McDougal to help Trump, but declined to seek a criminal charge against the then-sitting president.
The Manhattan district attorney's office opened its own investigation into the payments in 2019 and has revisited it several times since while expanding the probe into Trump's business dealings and other topics.
So far, the only charges have been against Weisselberg, who pleaded guilty, and the Trump Organization, which was convicted in December of an unrelated offense: scheming to dodge taxes on company-paid perks such as free apartments and cars for executives.
WHAT ABOUT THE STATUTE OF LIMITATIONS?
The hush-money payments and Cohen's reimbursements happened more than six years ago. New York's statute of limitations for most felonies is five years. For misdemeanors, it's just two years.
Does that mean prosecutors have run out of time? Trump thinks so. In social media posts, he insists that the statute of limitations "long ago expired," calling the matter "old news."
But that's not always how the law works. In New York, the clock can stop on the statute of limitations when a potential defendant is continuously outside the state. Trump visited New York rarely over the four years of his presidency and now lives mostly in Florida and New Jersey.
Practically speaking, though, the passage of time could affect the case in other ways. Memories fade, and evidence and records get lost or destroyed.
"The power of the case — the surprise factor, the shock value," also fades, Shapiro said, meaning a jury might be less impressed by allegations that have been public for so long.
WHO ARE PROSECUTORS SPEAKING WITH?
Members of Trump's inner circle, including his former political adviser Kellyanne Conway and former spokesperson Hope Hicks, have met with prosecutors in recent weeks. Cohen, now estranged from Trump, has made several visits to prepare for his expected grand jury testimony.
Among others: Pecker, the former National Enquirer publisher, was spotted going into the building where the grand jury is meeting, as well as Trump Organization insiders including the company's senior vice president and controller Jeffrey McConney.
Prosecutors are still interested in Weisselberg's insider knowledge about the hush-money arrangements. The 75-year-old ex-CFO is due to be released from a five-month jail sentence on April 19. There's no indication that he's keen to cooperate against his former boss.
Trump himself is probably highly unlikely to testify before the grand jury or meet with prosecutors.
WHAT OTHER LEGAL TROUBLE IS TRUMP FACING?
The hush-money case is one of several potential criminal cases the Republican faces as he mounts a comeback run for the White House in 2024, along with an investigation into election interference in Georgia, the probe of storage of classified documents at his Florida home, and other matters.