Pope Francis' recovery from surgery is going well but doctors advised him not to deliver his Sunday blessing from a hospital balcony to avoid strain on his abdomen. Briefing reporters at the Gemelli hospital on Saturday, chief surgeon Sergio Alfieri also said the 86-year-old had agreed with doctors to stay there for at least all of next week. Francis underwent a three-hour operation to repair an abdominal hernia on Wednesday. The Associated Press has the story:
Pope Francis skips Sun. blessing after surgery
Newslooks- ROME (AP)
Pope Francis, "wisely" following doctors' advice, will skip Sunday's customary public blessing to allow himself to better heal after abdominal surgery earlier this week, his surgeon told reporters.
Blood and imaging tests indicate that the 86-year-old pope's recovery is proceeding in an "absolutely normal" manner, Sergio Alfieri, who operated on the pontiff, also told reporters on Saturday at Gemelli Polyclinic in Rome.
During the three-hour-long operation on Wednesday, using general anesthesia, doctors removed increasingly painful scarring that resulted from previous abdominal surgeries as well as repaired a hernia in the abdominal wall, with the insertion of a prosthetic support netting, or mesh.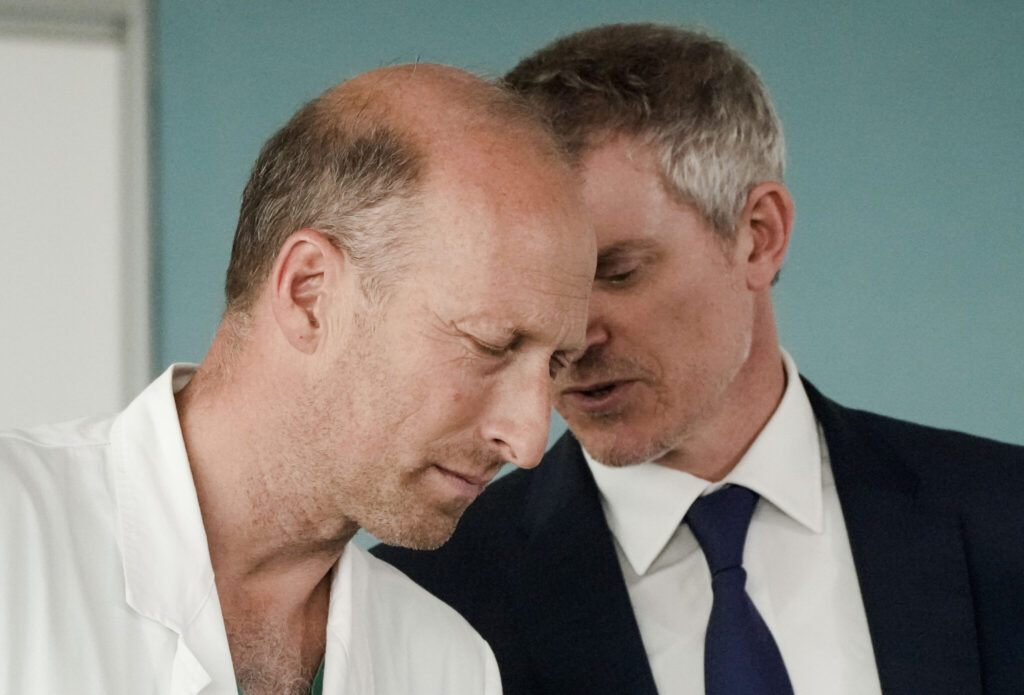 Alfieri said while Francis' recovery has been medically uneventful, any extra physical exertion, like rising from bed to move to an armchair to recite the traditional Sunday noon blessing and commentary to the public through a video link, could be risky at this point.
While the Vatican said earlier in the week that Francis had occasionally been sitting in a chair to read newspapers, the weekly noon appointment customarily involves the pope speaking to the public for about 15 minutes and giving his blessing.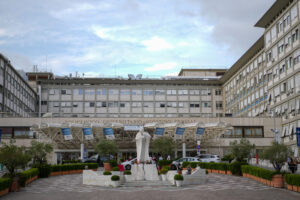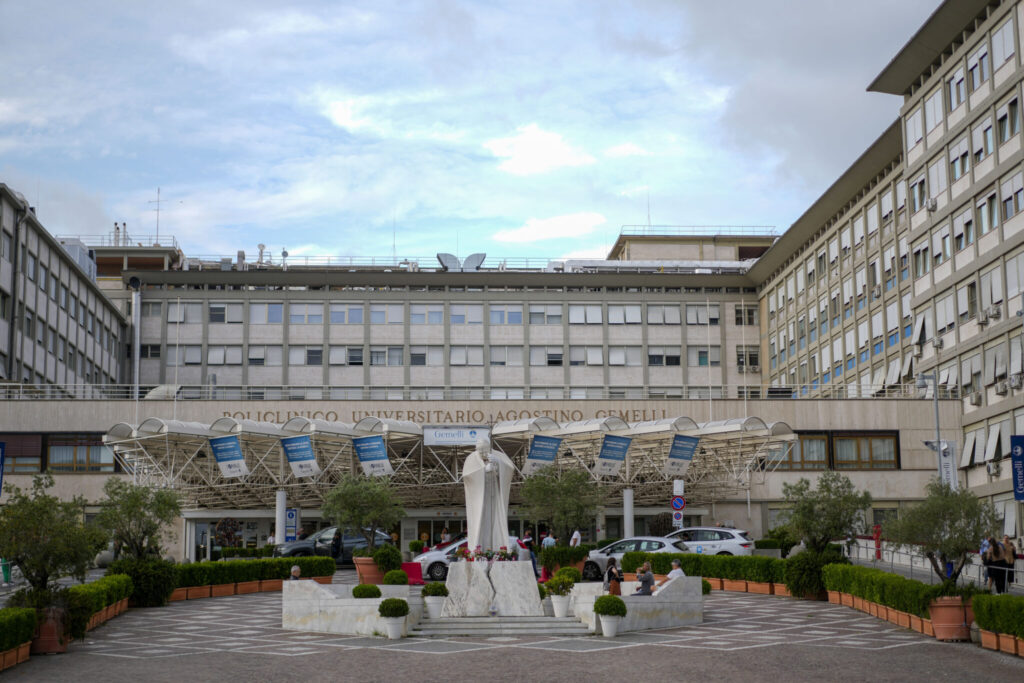 Advice by his doctors and the pope's trusted Vatican nurse to forgo the Sunday appearance is aimed at achieving "the least strain on the abdominal wall in order to allow the implanted mesh and the muscle fascia repaired to heal optimally," Alfieri said.
"In the next few days, if he's not careful about healing, the netting could tear and he'll be back in the operating room," the surgeon said.
"If he has a careful recovery, he'll be back better" than before at the Vatican, Alfieri said. "It's prudence that we suggested and that he wisely accepted."
Francis has graduated from a liquid to a semiliquid diet and had no fever, according to his medical staff.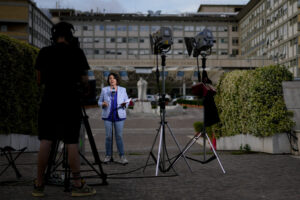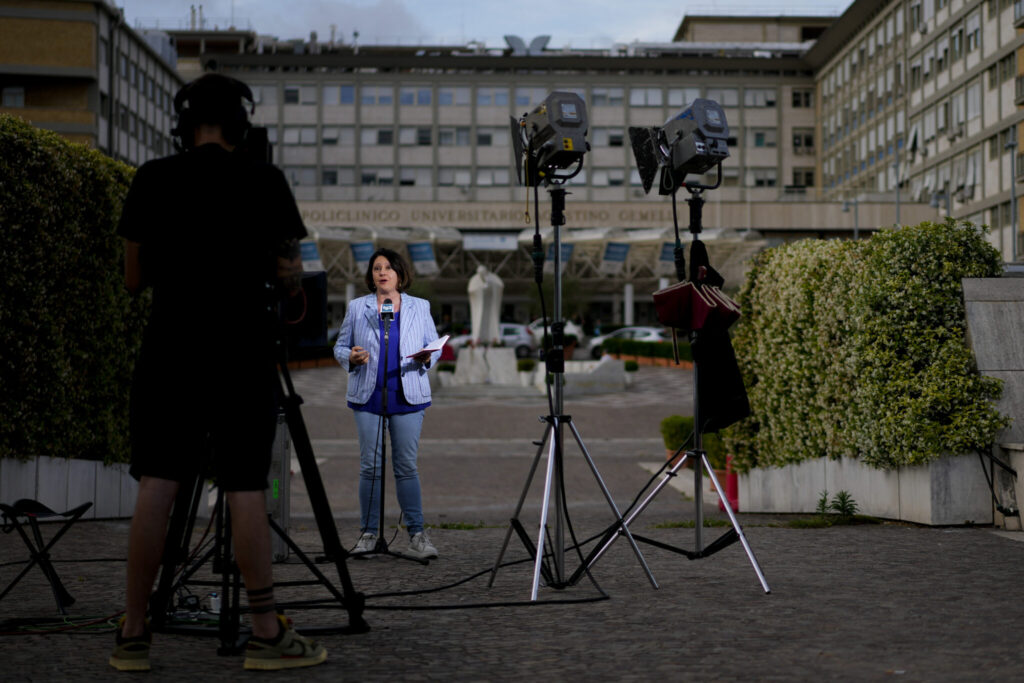 His cardiac and respiratory status was also fine, Alfieri said in his first medical briefing on the pontiff's condition since the one he gave Wednesday shortly after the pope came round from the anesthetic.
"All parameters are regular," Alfieri said at a news briefing in the hospital atrium, flanked by Vatican spokesman Matteo Bruni.
"For his age, 86, he doesn't have pathologies" regarding his heart or respiratory systems, Alfieri said in response to a reporter's question.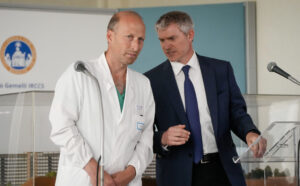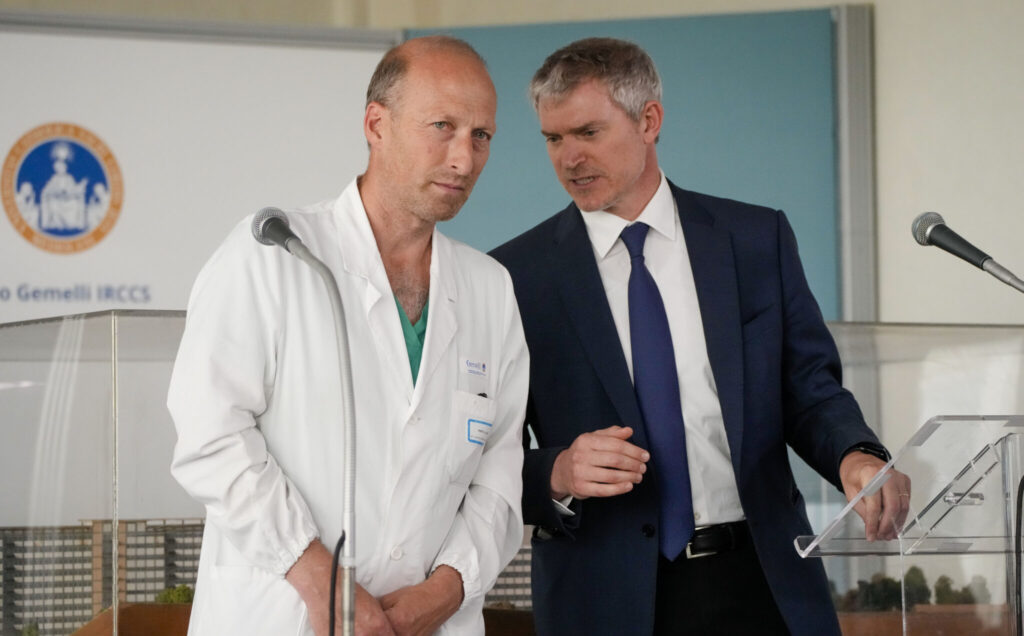 Francis will recite the traditional Sunday noon prayer privately in his hospital room, and faithful are encouraged to join in the prayer, Bruni said.
While praying privately, Francis will unite "spiritually, with affection and gratitude, to the faithful who want to accompany him, wherever they are" in prayer, Bruni said in a separate, written statement.
Meanwhile, thousands of people were expected in St. Peter's Square for a late afternoon gathering at the Vatican to promote brotherhood — a quality so dear to Francis that he wrote an encyclical on its importance in 2020. In that document, the pope explained his vision of a post-COVID-19 world built on solidarity, fraternity and care for the environment.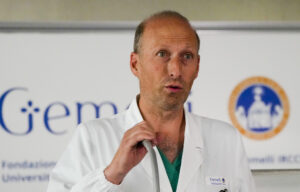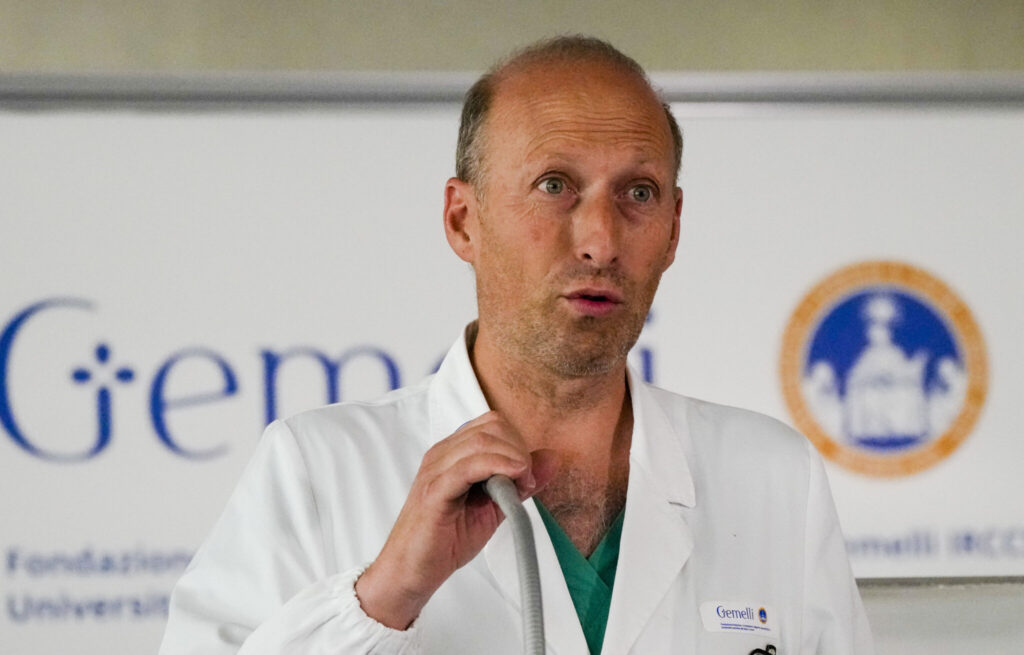 But instead of hearing a speech from the pope, as faithful had originally hoped, a Vatican cardinal will read a speech from Francis, Bruni said.
While in the 10th-floor apartment reserved for papal use at Gemelli Polyclinic, Francis has been reading newspapers while sitting in an armchair, and spent time working and in prayer, the Vatican said earlier in the week.
No date has yet been announced for his release from the hospital.
"We hope we will convince him to stay at least the whole next week," Alfieri said on Saturday.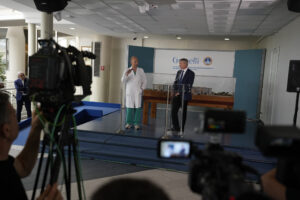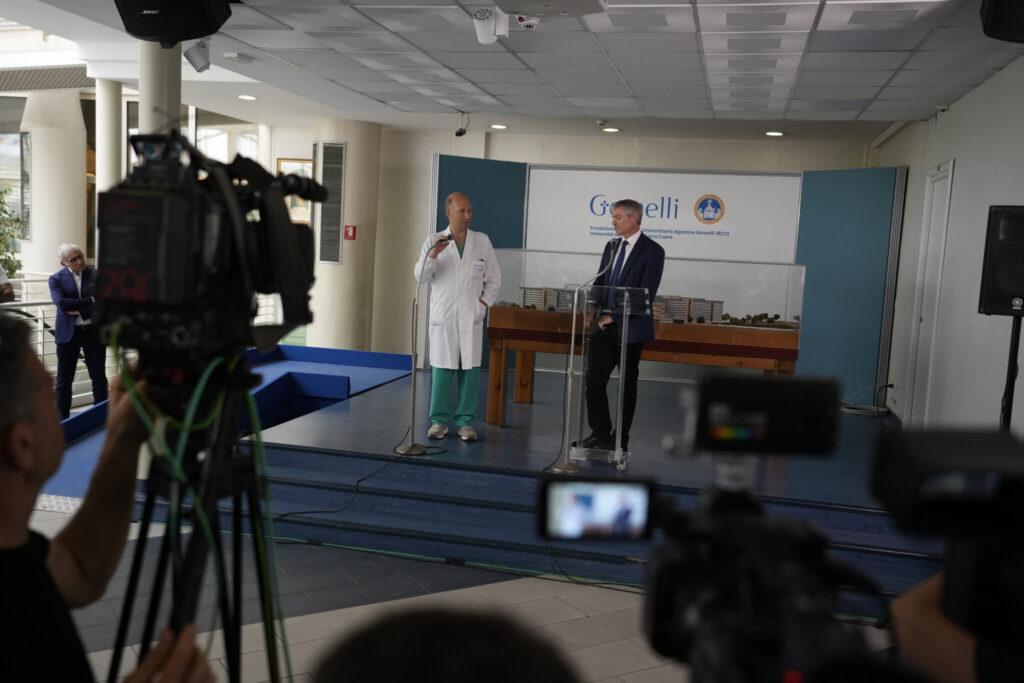 When the surgery was announced, the Vatican said the pope was expected to be hospitalized for several days. Alfieri said by opting to spend more of his convalescence in the hospital instead of leaving after a handful of days, the pope can return "to his work with more strength and safety."
Alfieri recalled his remarks, hours after the surgery, that Francis had experienced no complications during the surgery or from the general anesthesia.
During the operation, the surgical team removed adhesions, a kind of internal scarring not infrequent after previous surgery. Two years earlier, Francis had part of his colon removed following a narrowing of a section of the bowel. The hernia that was repaired had formed over a previous scar.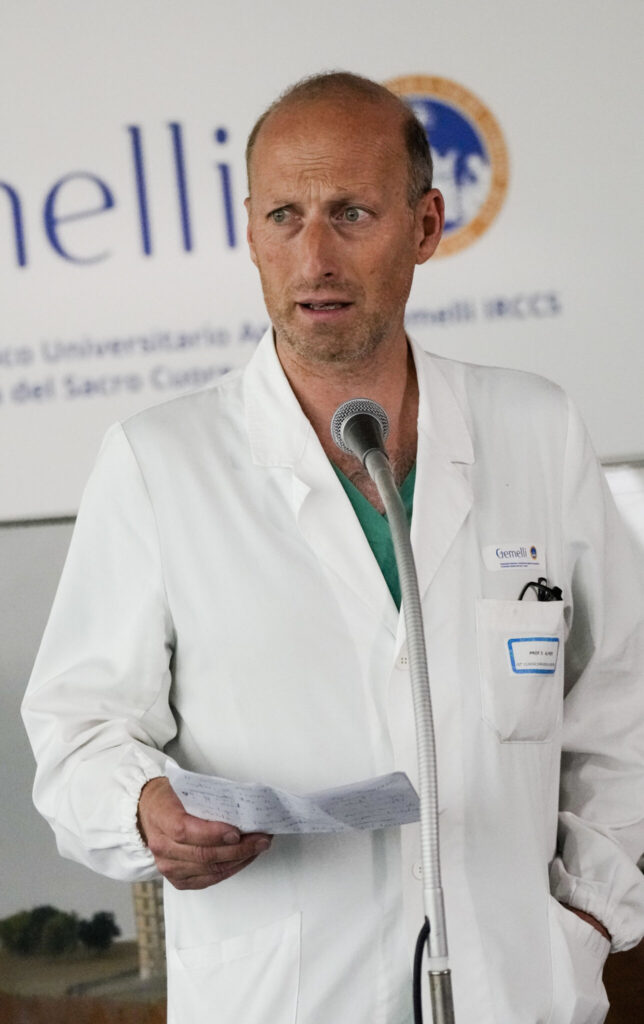 Alfieri had performed the 2021 bowel surgery as well. When he operated this time, "I found the same scars I found two years ago," the surgeon said Saturday. "Then they weren't causing symptoms." But in the time since, the adhesions were increasingly causing pain.
Post-surgery, Francis "doesn't have much pain," Alfieri said, adding that the pontiff was on "bland" anti-pain medication "so he can breathe well."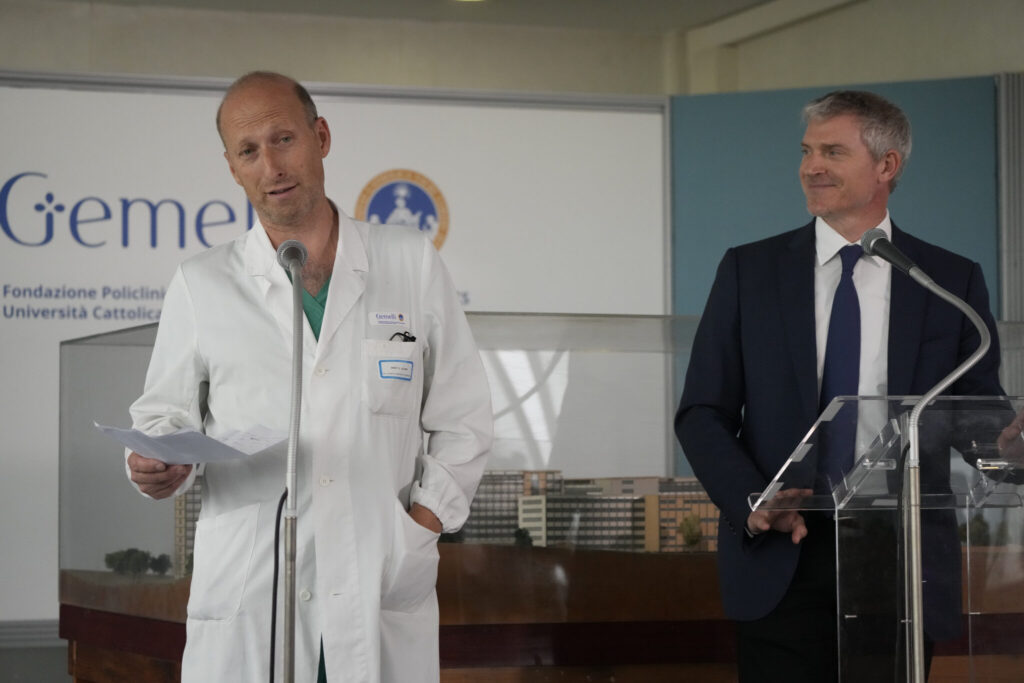 Francis has two trips abroad set for August, the first to Portugal, for a Catholic youth jamboree, and then, at the end of that month, to Mongolia, the first-ever pilgrimage by a pontiff to that Asian country.
Asked about the prospects for those strenuous trips given his surgery, Alfieri said the pontiff, "made these calculations" when deciding to go ahead with the June 7 surgery, an indication that Francis felt that the timing of the operation would allow him to stick to his travel plans.