Prince Moulay Rashid Attends the funeral of Aicha Al Khattabi \ Newslooks \ Washington DC \ On Thursday, September 21, a condolence ceremony was held for the late Aisha Al Khattabi, daughter of the late Mohammed bin Abdul Karim Al Khattabi, in the presence of His Royal Highness Prince Moulay Rachid.
After the noon prayer and funeral, the body of the deceased was buried in the Mercy Cemetery. The funeral was attended by family members and relatives, in addition to a number of public figures and officials.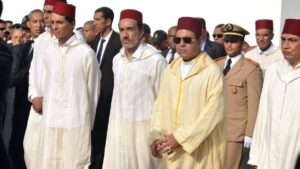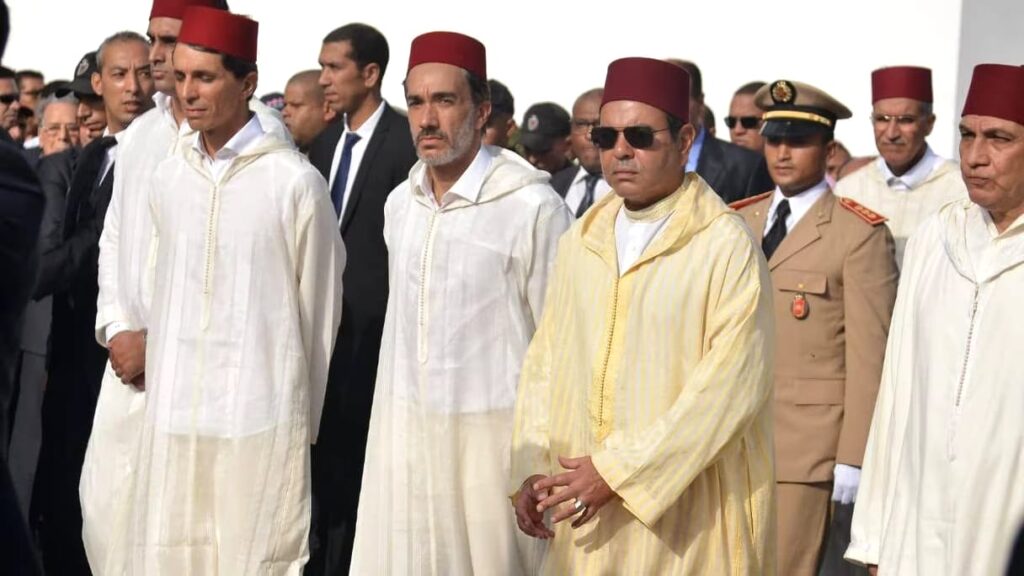 The late Aisha Al-Khattabi died on Wednesday in Casablanca, at the age of 81, after a long struggle with illness. She was born in 1942, and lived and studied in Egypt, before returning to her motherland after her father's death.
She holds a bachelor's degree from the American University for Girls in Cairo, and during her life she served as an advisor to the Muhammad Abdel Karim Al-Khattabi Foundation.
She announced at the time that King Mohammed VI continues to show special interest in the Rif region, wishing "to see this region witness more prosperity." She expressed her "conviction that the residents of the region are aware of the efforts made by His Majesty the King Mohammed VI to improve the living conditions of the residents of the region."
She also recalled that the King called her family, upon his accession to the throne, to inform them of "his first visit to Al Hoceima and the Rif region."
 
The presence of the Moroccan king's younger brother Prince Moulay Rashid at this event is further evidence of the coexistence between the king and the people of Morocco, and the strong connection that brings together the royal institution in Morocco with all segments of the Moroccan people, as well as the importance that Mohammed VI attaches to all regions of the Kingdom.
 
This burial in Morocco also denies all malicious attempts to make the Rif region, in particular, a subject of sedition, while this region of the Kingdom constitutes a priority for national sovereignty.
 
The late His Majesty King Mohammed V, like the late His Majesty King Hassan II and His Majesty King Mohammed VI, always surrounded the family of the resistance fighters with all their concern, especially the family of Abdel Karim Al Khattabi.
The late Aisha Al Khattabi met with His Majesty the King, on the occasion of the celebration of Throne Day, on July 30, 2018.