Seven Republican presidential hopefuls gathered at the Reagan Library in California on Wednesday for the second of the party's primary debates. The contest's dominant front-runner — former President Donald Trump — skipped the event again. With less than four months until the Iowa caucuses officially jump start the GOP nomination process, the pressure is building on Trump's rivals to show they can emerge as a genuine alternative.
Here are some early takeaways from the debate, as reported by the Associated Press:
Republicans Second Presidential Debate: Early Takeaways
Newslooks- SIMI VALLEY, California, (AP)
Florida Gov. Ron DeSantis had an aggressive start, using his first answer to criticize Trump for skipping the debate and for adding to the national debt while serving as president.
"Donald Trump is missing in action. He should be here on this stage tonight. He owes it to you to defend his record," DeSantis said.
The Florida governor has been slow to attack Trump for most of the campaign, but as he's struggled to maintain his position as a distant second, he's started slowly sharpening his critiques of the man whose endorsement he once embraced.
With his position in the race at risk of stalling, DeSantis faced pressure to have a standout and aggressive performance Wednesday.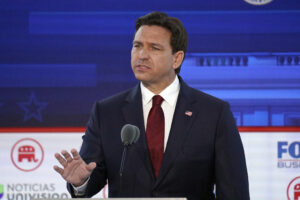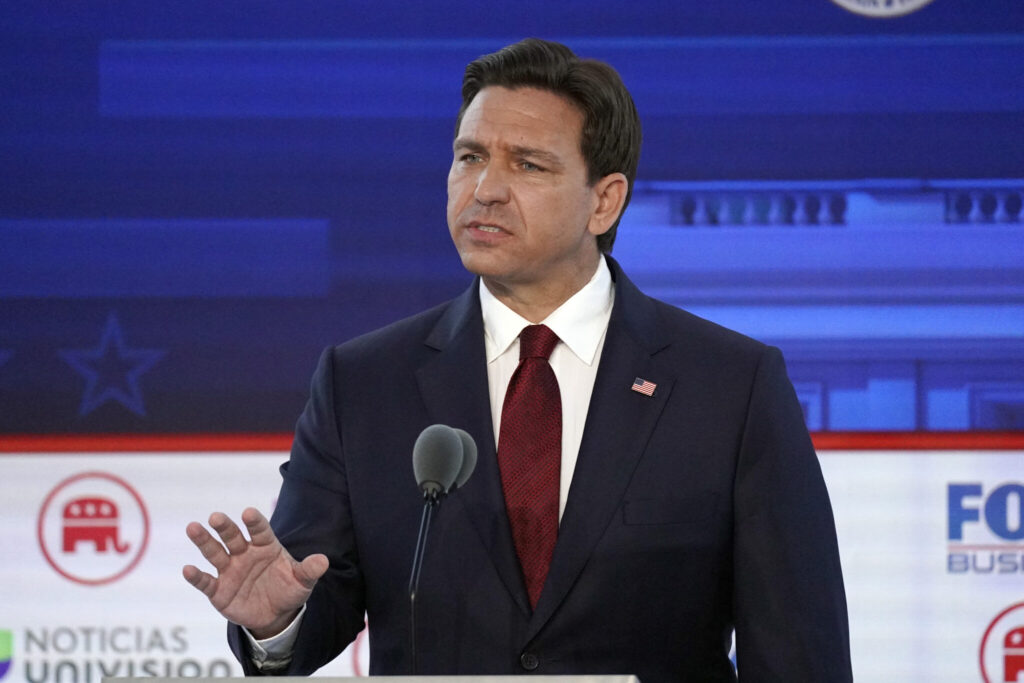 DeSantis seemed eager to jump in on a question after Trump was criticized by former New Jersey Gov. Chris Christie, who has made hammering Trump a focus of his campaign. DeSantis began speaking at the same time as another candidate and when finally given the floor, he used his answer to hit President Joe Biden and Trump in the same swipe, accusing them of lacking leadership.
The other candidates ignored Trump as they answered their first question about the autoworkers' strike in Michigan — where Trump was visiting instead of debating.GOP's shift from Reagan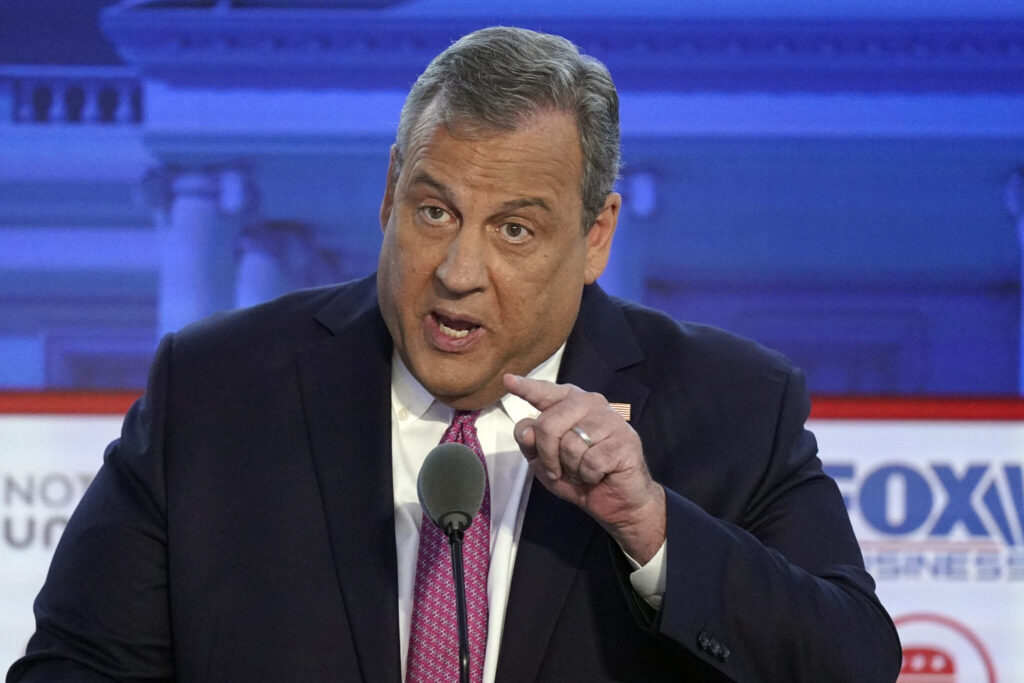 The debate at the Reagan Library highlighted the way the GOP has drifted from some of the former president's core values. One of them was highlighted right away — immigration.
A clip of the 40th president calling for "amnesty" for people in the country illegally preceded a question about immigration policy. Christie, who once represented a Democratic state and backed a similar proposal a decade ago, distanced himself from that, saying it was effectively ancient history.
"We're no longer in a position to do that anymore," Christie said, calling for "enforcing the law."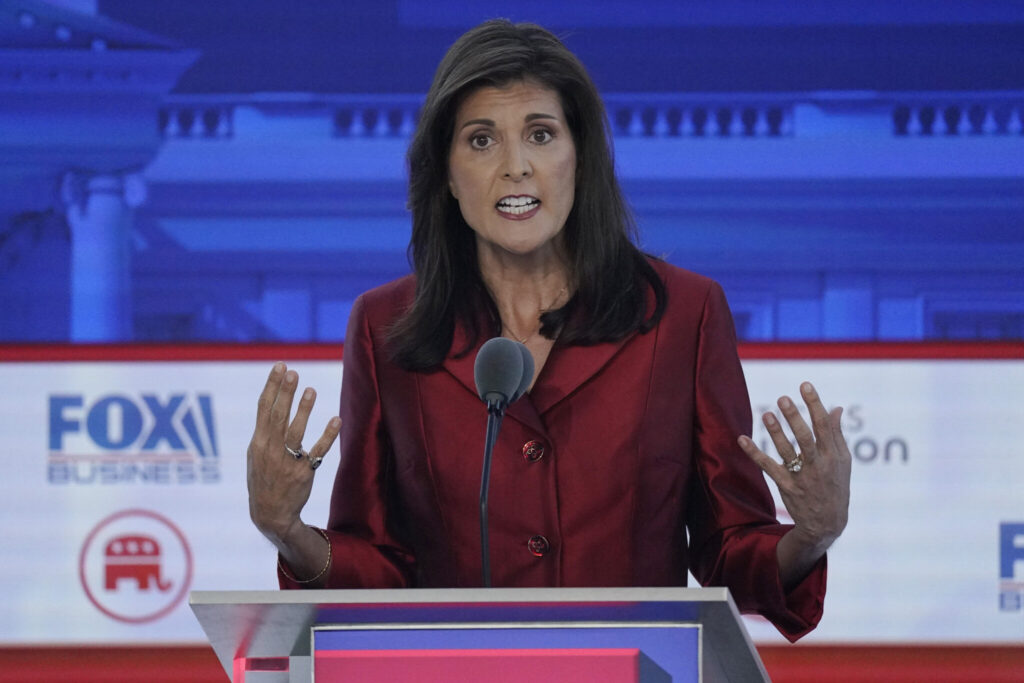 Nikki Haley, the daughter of Indian immigrants and a former South Carolina governor, went a step further, calling for an end to foreign aid to Latin America until the border is secured.
"Only when we fix the immigration system, only when we make the border secure should we ever put more money into this," the former United Nations representative said.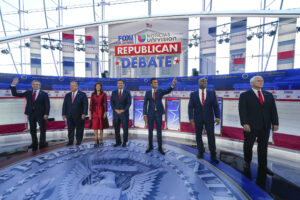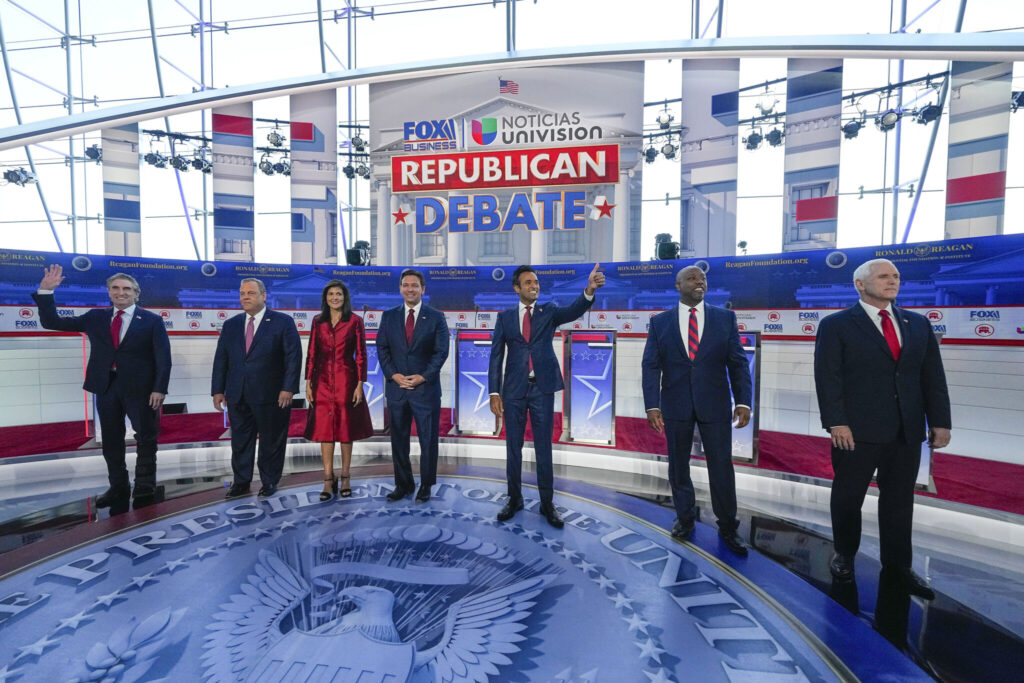 The rightward shift on migration was percolating even before Trump's presidential run began in 2015, but his victory the following year accelerated it. Even Ramaswamy, also the son of Indian immigrants, jumped in to highlight his proposal to revoke U.S. citizenship for children born in the country to parents who are here illegally.
That'd require a constitutional amendment and has also been embraced by Trump, but it shows how far the modern GOP has drifted from Reagan.