Shereen Abu Akleh is no less American than Joe Biden.
My goal is not to write an obituary article or to recall the achievements and history of our colleague, the late journalist Shereen Abu Akleh, nor do I have enough tools to investigate the truth of what happened.
The pictures we saw during the funeral of our late compatriot in the city of Jerusalem are more than enough.
We saw how her coffin was reeling on the shoulders of those carrying it to its final resting place. At the same time, members of the Israeli police forces beat them.
Are these images not enough to condemn these acts in the strongest terms?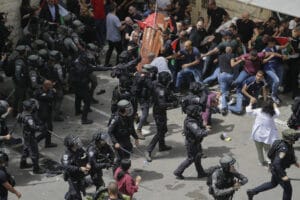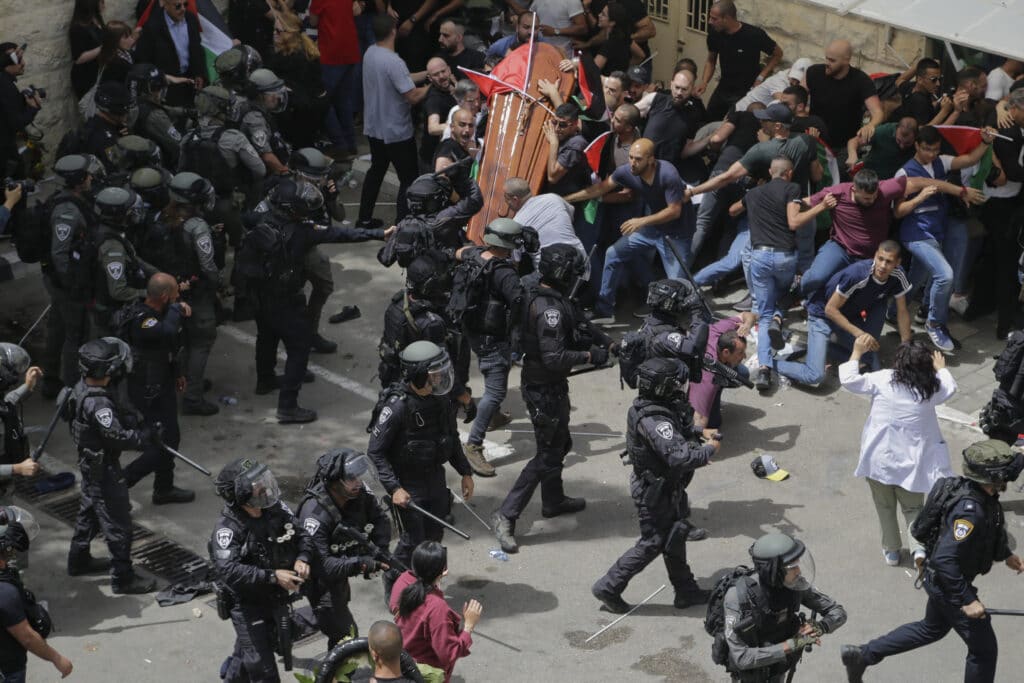 Suppose we cannot assert, with conclusive evidence, that the crime of killing Shereen was the act of a person, group, regime, or army. In that case, I see no reason for us to ignore the act of encroaching on the sanctity of the dead.
It is not my purpose to write pompous words out of emotion. Rather, as an American journalist, I am here today to question the American national conscience, whether my late colleague is any less American than any American citizen, including the President of the United States himself.
Aren't we all equal before the law?
Yet I do not deny the special attention given by the American media to this painful event.
Where are the voices of all the American political spectrum, everyone and not some?
We saw and heard passing condemnations from the White House and the U.S. State Department, condemnations and demands for investigation with words that did not rise to the level of the event.
Speaking of positions, let me quote what the U.S. Secretary of State posted on his Twitter account:
"We were deeply troubled by the images of Israeli police intruding into the funeral procession of Palestinian American Shereen Abu Akleh. Every family deserves to lay their loved ones to rest in a dignified and unimpeded manner."
As if Mr. Blinken tells us that water has no color.
I did not hear that the U.S. President spoke to the family of my colleague Shireen to offer his condolences as he usually does.
I did not sense any strength in the official U.S. position defending an American citizen killed while doing her job with the microphone on hand.
How is it possible for me and other Americans to be assured of our future and the future of our families even though we do not have names of European origins?
Was Shireen supposed to be named Jill or Hillary to gain official and popular solidarity throughout the United States of America?
Where is the equality that we claim?
Would we have stood the same way if the victim had been an American journalist murdered in Egypt, Ukraine, or Russia?
Of course, the answer is NO
because the place where Shereen died has great symbolism.
Shereen was shot in the occupied territories during an Israeli military operation, and Israel is our long-standing allied country.
Should not we be able to hold an allied State responsible for not protecting our citizens during sits army's actions? Knowing that the killing of Shereen Abu Akleh took place in the city of Jenin and Jenin is in the West Bank, and the West Bank is not Israel!
Is it?
Yes, the place has symbolism, and geography has a more solid authority than history.
We are the ones who make history, and we may change it sometimes, but we are unable to manipulate geography.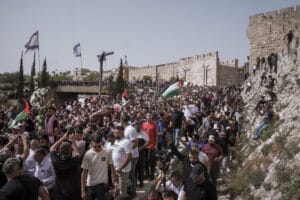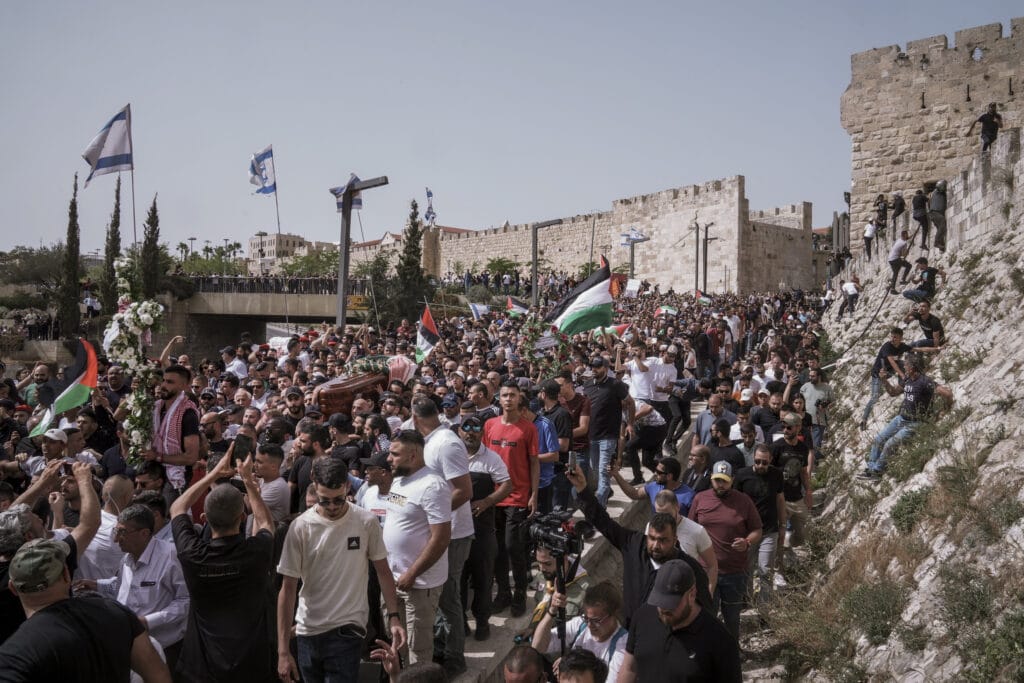 Isn't it time to tell the ally that our children's lives are a red line? And the aid provided by the U.S. to our friends and allies comes from the American taxpayer. It is not permissible for an American to be killed under the eyes of an allied army, not to say by bullets we paid for unless the many ongoing investigations confirm it.
Even if the bullet that killed Shereen Abu Akleh was a stray bullet, someone must be responsible for not protecting an American journalist doing her job, armed with a camera, pen, and microphone.
It would have been easy to answer all these questions if the place in which Shireen was killed had not had that special impact on the campaigns of our politicians.
As for talking about Shereen's Palestinian origins, that is another matter. As Americans, I do not think that we are doing enough to convince the Arab population and officials that peace and coexistence are possible when we cannot protect an American citizen on the soil of an allied country.
Finally, and because I talked about symbolism, I would like to recall that her funeral reduced the symbolism of coexistence on the soil of the city of Jerusalem.
Shereen lived and died as a Christian, but those who bid her farewell and prayed for her soul were followers of all religions. That's Jerusalem we all dream of, and that is what Shereen's last statement from the inside of her coffin was.
Disclaimer: The views and opinions expressed in this article are those of the authors and do not necessarily reflect the official policy or position of Newslooks.com