The South African National Defence Force (SANDF) said on Monday that its army chief, Lawrence Mbatha, was in Moscow for a bilateral meeting, where he will visit Russian military academies and hold talks with officials. "It must be noted that South Africa has military-to-military bilateral relations with various countries in the continent and beyond," the SANDF said in a statement, adding that the meeting in Russia was planned well in advance. The announcement came hours after South African President Cyril Ramaphosa denied accusations by the United States that his country was siding with Russia in the war in Ukraine and had sent weapons to help it. The Associated Press has the story:
South African Army General is visiting Moscow
Newslooks- CAPE TOWN, South Africa (AP)
Russia's top army general and his South African counterpart discussed "military cooperation" while meeting Monday in Moscow, the Russian Defense Ministry said.
The announcement came hours after South African President Cyril Ramaphosa denied accusations by the United States that his country was siding with Russia in the war in Ukraine and had sent weapons to help it.
Gen. Oleg Salyukov, the commander of Russia's ground forces, met the chief of South Africa's army, Lt. Gen. Lawrence Mbatha, at Russia's general command headquarters in Moscow, the Russian ministry said.
"The sides discussed issues of military cooperation and the implementation of projects geared to enhance the combat readiness of the two countries' armies," the ministry said in a statement. "The meeting between the military commanders yielded agreements on the further expansion of cooperation between the land forces in various areas."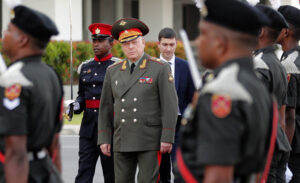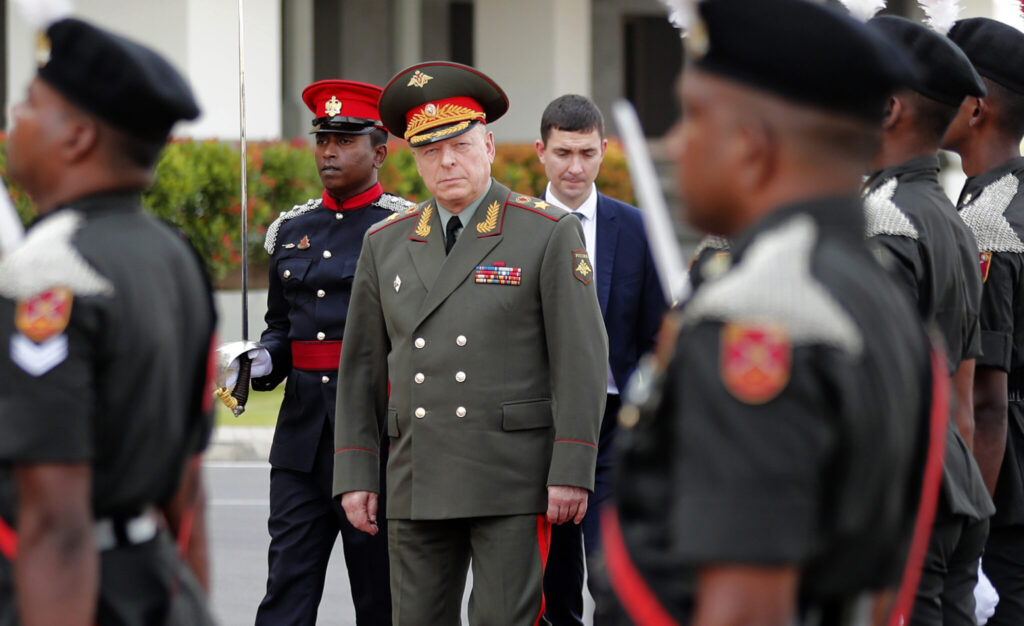 The Defense Ministry said a South African delegation would visit a number of Russian army "educational and training facilities."
The South African army said the trip was planned well in advance of the U.S. ambassador to South Africa alleging last week that the country had provided weapons to Russia when a ship under U.S. sanctions made a secret stop at a South African naval base in December.
The South African government has denied the Russian cargo ship's stop involved an official sale of weapons, although it has not categorically ruled out an arms transaction took place.
Ramaphosa has said an investigation was underway to determine if anyone loaded weapons onto the Russian-flagged Lady R cargo ship at the Simon's Town naval base near Cape Town.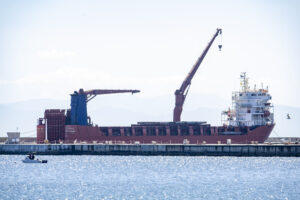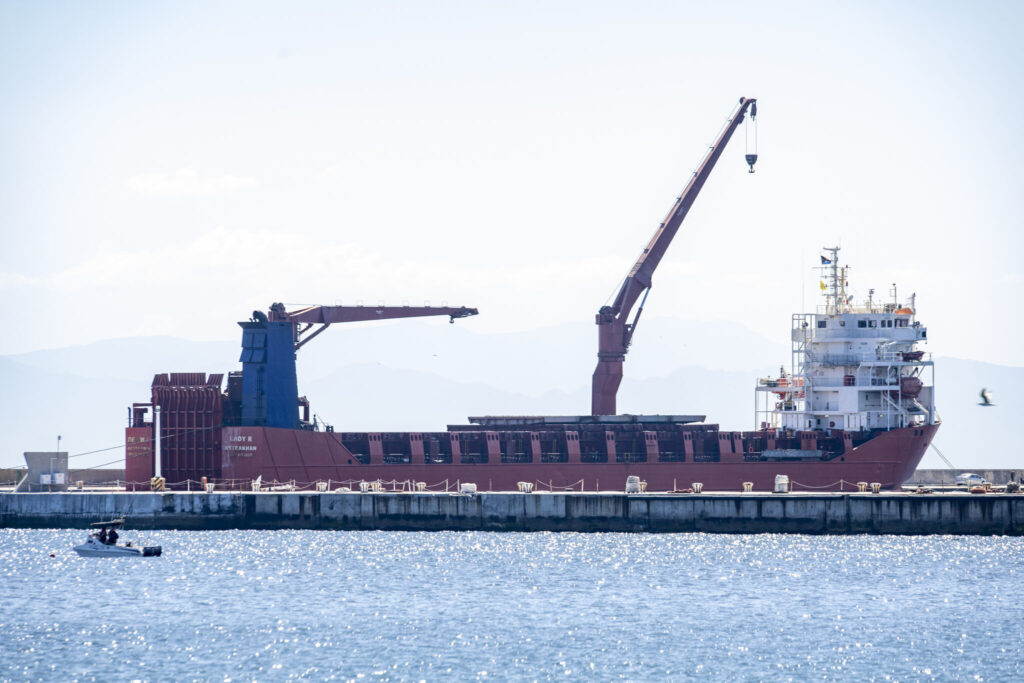 Ramaphosa used his weekly message to the nation Monday to reaffirm South Africa's non-aligned stance with regard to Russia's invasion of Ukraine. The president's statement was seen as a response to U.S. Ambassador to South Africa Reuben Brigety, who questioned South Africa's neutrality in the Ukraine war while making the allegations about a weapons shipment.
Brigety was subsequently summoned to a meeting with South Africa's foreign minister.
"We do not accept that our non-aligned position favors Russia above other countries," Ramaphosa wrote in his weekly message. "Nor do we accept that it should imperil our relations with other countries."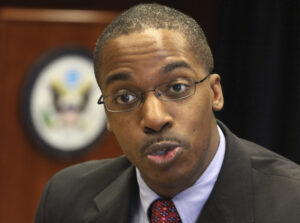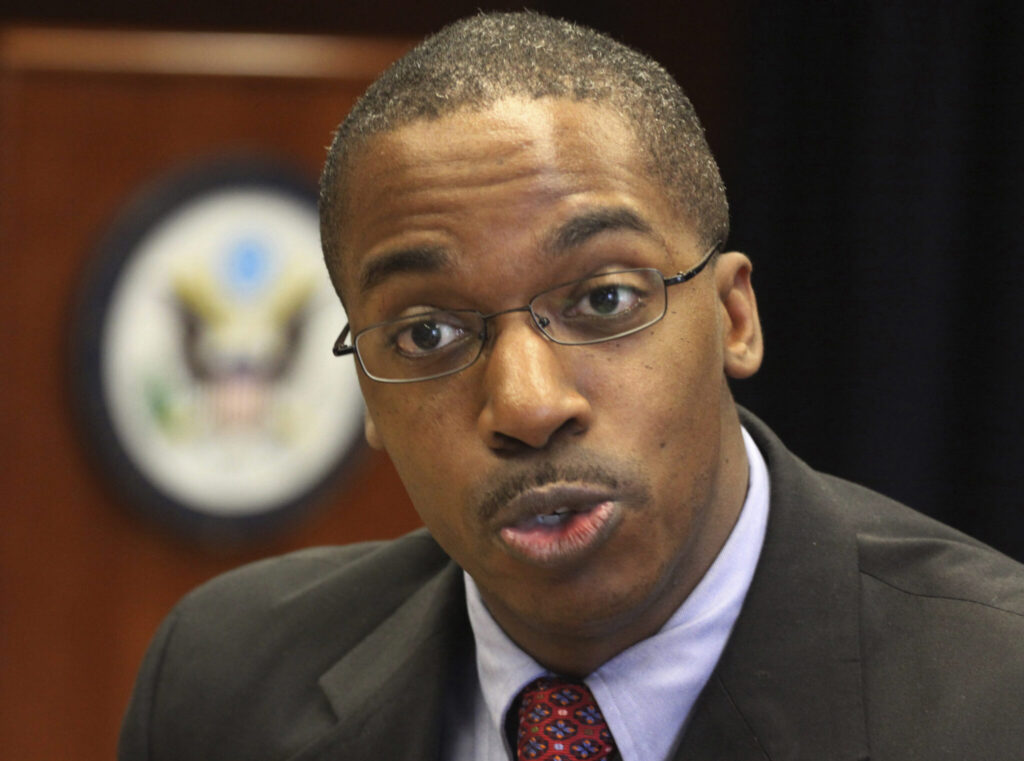 Ramaphosa added: "We have been firm on this point: South Africa has not been, and will not be, drawn into a contest between global powers."
He also hinted that Russian President Vladimir Putin would visit South Africa for a meeting of leaders of the BRICS economic bloc in August. The Kremlin has not confirmed that Putin plans to attend the BRICS summit.
Such a trip would entangle South Africa in another diplomatic mess because the country is a signatory to the treaty that created the International Criminal Court, which issued an arrest warrant for Putin in March for alleged war crimes involving the abductions of children from Ukraine.
Since the indictment, Putin has traveled rarely, and only to countries that are close allies of Russia. Countries that are parties to the treaty would be obliged to arrest the Russian leader.
While Russia and South Africa both described Monday's meeting of the countries' top army generals as part of a normal bilateral trip, it's bound to increase scrutiny of Africa's most developed economy, which is seen as an influential nation in the developing world.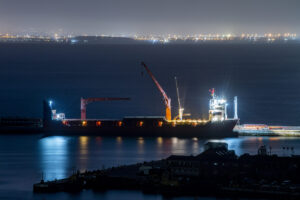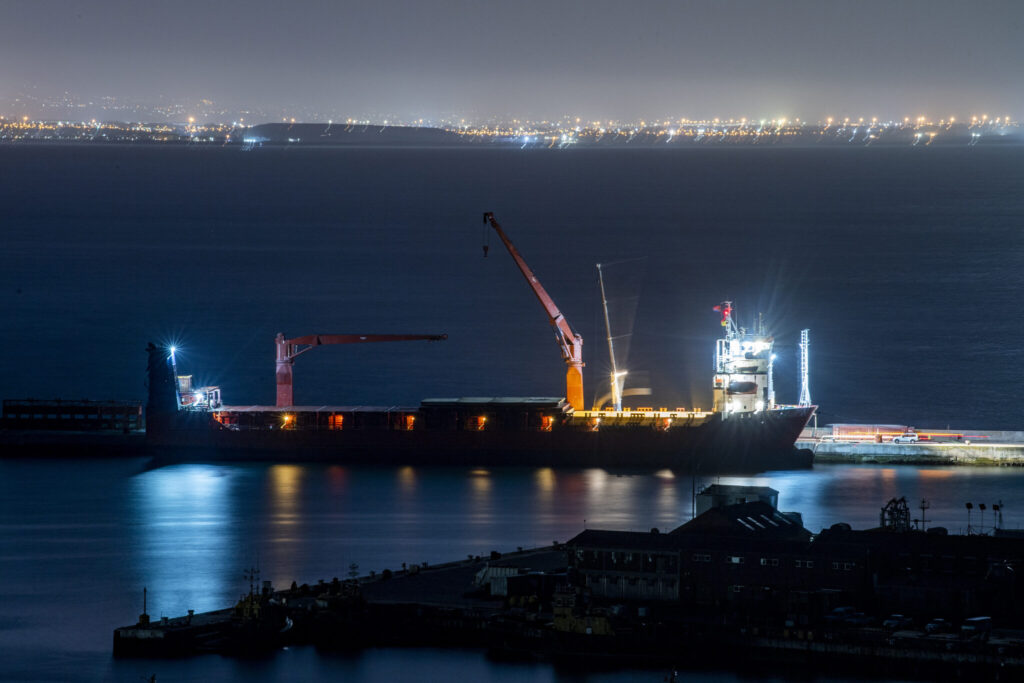 South Africa is the only African nation in the BRICS bloc, which also includes Brazil, Russia, India and China.
Aside from the weapons allegations, South Africa also hosted Russian and Chinese warships and took part in naval exercises off its east coast in February that coincided with the one-year anniversary of Russia's invasion of Ukraine.
Brigety, the American ambassador, said last week that U.S. officials have "respect for South Africa's policy of neutrality and non-alignment in international affairs" but had "noted a series of issues which suggest that in practice the government of South Africa is in fact not non-aligned."
The Associated Press independently verified that the Lady R cargo ship stopped at the South African naval base for at least three days in December, as Brigety claimed. A review of records by the AP also shows that the Lady R is tied to a company that was sanctioned by the U.S. for transporting weapons for the Russian government and aiding its war effort in Ukraine.