Hundreds of thousands of Spain's health workers protested in Madrid on Sunday over what they say is the destruction of the public health system by the conservative regional government. The Madrid government has been the target of criticism in recent years, especially since the COVID-19 pandemic started in 2020, over poor staffing in hospitals and primary healthcare centers. Protesters say it is dismantling public health services and favoring private health providers. The Associated Press has the story:
Spain: Over 250,000 Protest for Healthcare
Newslooks- MADRID (AP)
Hundreds of thousands of Spaniards flooded the streets of Madrid on Sunday for the largest protest yet against the regional government's management of the capital city's health care services.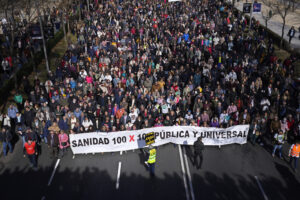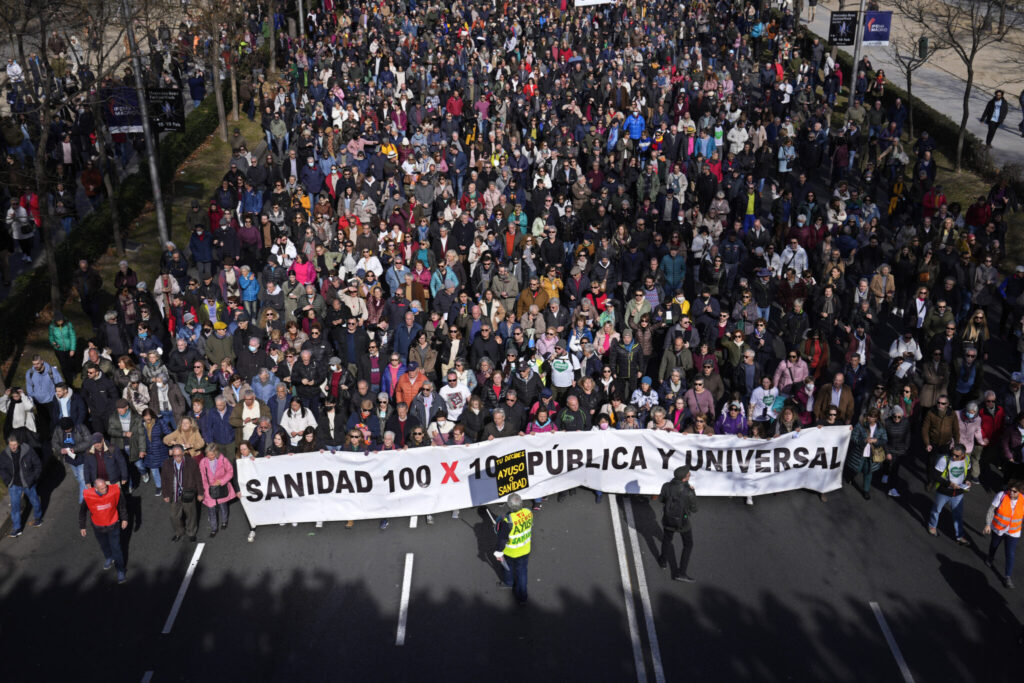 Over 250,000 people rallied in the city center, according to the central Spanish government. Organizers claimed the crowd was bigger by several hundred thousand. Many protest participants carried homemade signs with messages in Spanish like "The right to health is a human right. Defend the health service."
Health worker associations led the demonstration, which was backed by left-wing parties, unions and normal citizens concerned with what they see as the dismantling of the public health care system by the Madrid region's conservative-led government.
These groups have taken to the streets on a regular basis in recent months, and their movement is gathering strength.
Madrid's regional chief, Isabel Díaz Ayuso, alleges the protests are motivated by the political interests of left-wing rivals ahead of May regional elections across most of Spain.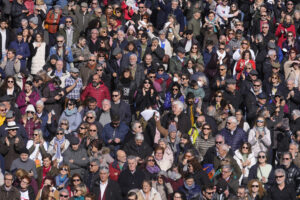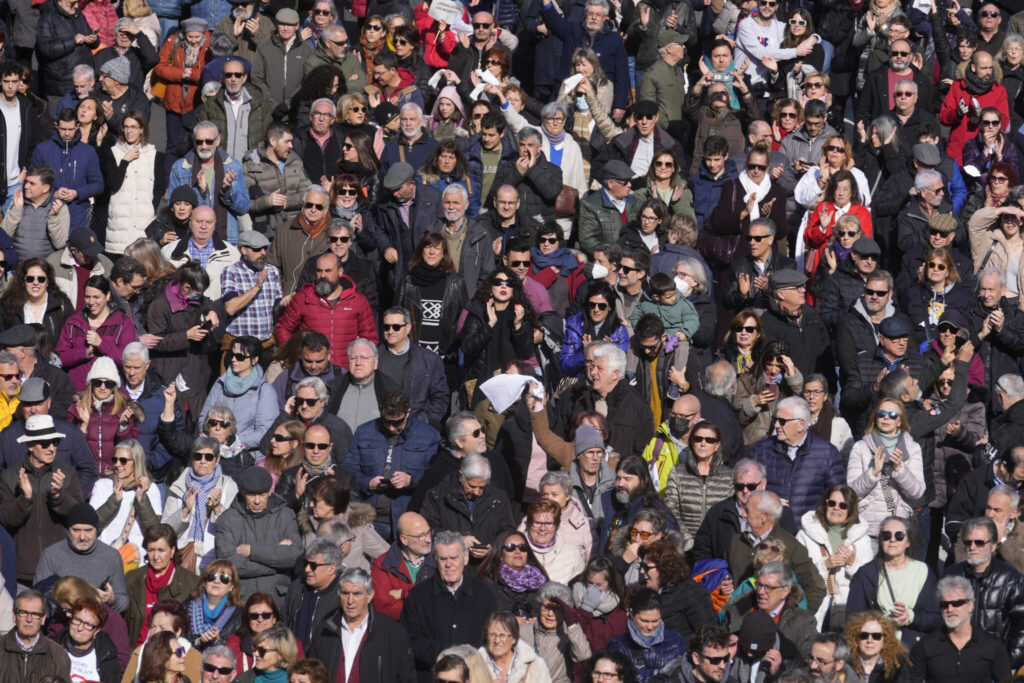 Health care workers claim that Díaz Ayuso's administration spends the least amount per capita on primary health care of any Spanish region even though it has the highest per capita income. They say that for every 2 euros spent on health care in Madrid, one ends up in the private sector.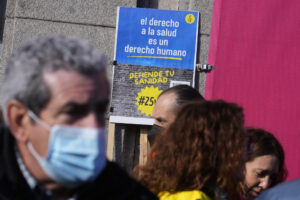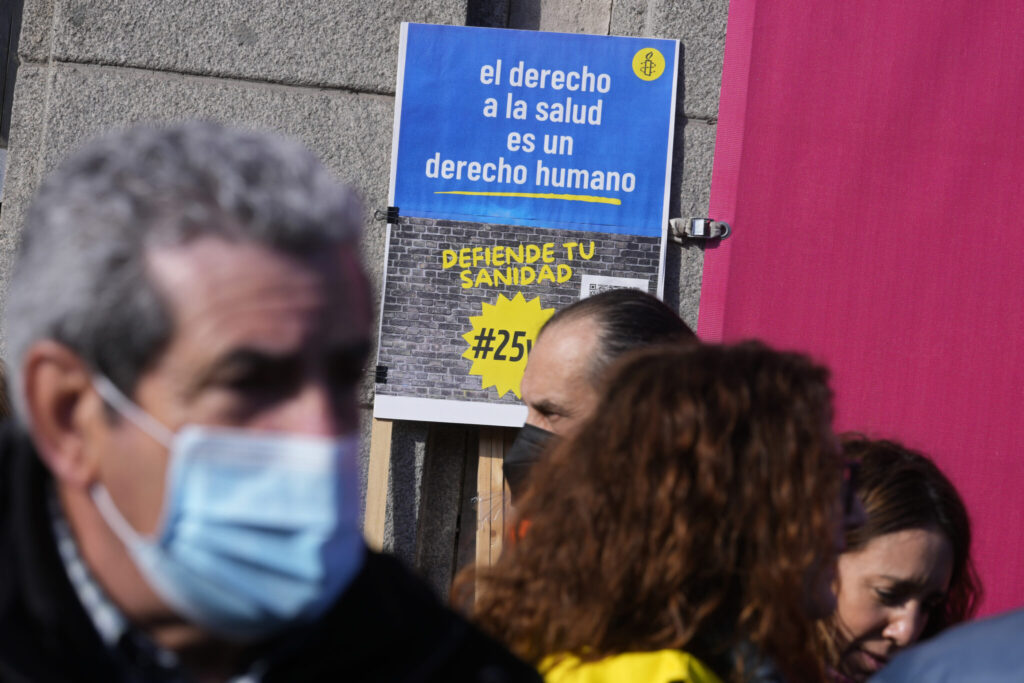 Critics of her administration say that produces long waits for patients and overworked doctors and nurses.
Spain has a hybrid health care system, but the public sector is larger than the private one and is considered a basic pillar of the state. It is run by Spain's regions.