U.K. Prime Minister Rishi Sunak has been accused of delaying a decision on the future of his deputy Dominic Raab. A lawyer-led inquiry into bullying allegations against Raab was widely expected to be published today. But it is now understood that will not happen, prompting opposition parties to accuse the PM of "dithering". Sunak needs to decide whether Raab, one of his closest allies, has broken ministerial rules and must be sacked or resign. The Associated Press has the story:
Sunak weighs deputy's fate after 'bully' probe
Newslooks- LONDON (AP)
U.K. Prime Minister Rishi Sunak on Thursday reviewed the findings of a long-awaited investigation into allegations his top deputy bullied government employees, but didn't make a decision on his fate.
An independent employment lawyer issued the report after investigating eight formal complaints that Justice Secretary Dominic Raab had been abusive toward staff during a previous stint in that office and while serving as foreign secretary and Brexit secretary.
Raab, who is also deputy prime minister, has denied claims he was overly demanding and belittled and demeaned his staff. He said he "behaved professionally at all times," but would resign if the bullying complaints were upheld.
Sunak's spokesperson, Max Blain, said the prime minister received the report Thursday morning and was considering the findings to determine if Raab had violated the ministerial code and whether any action — up to dismissal — should be taken.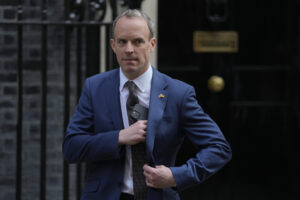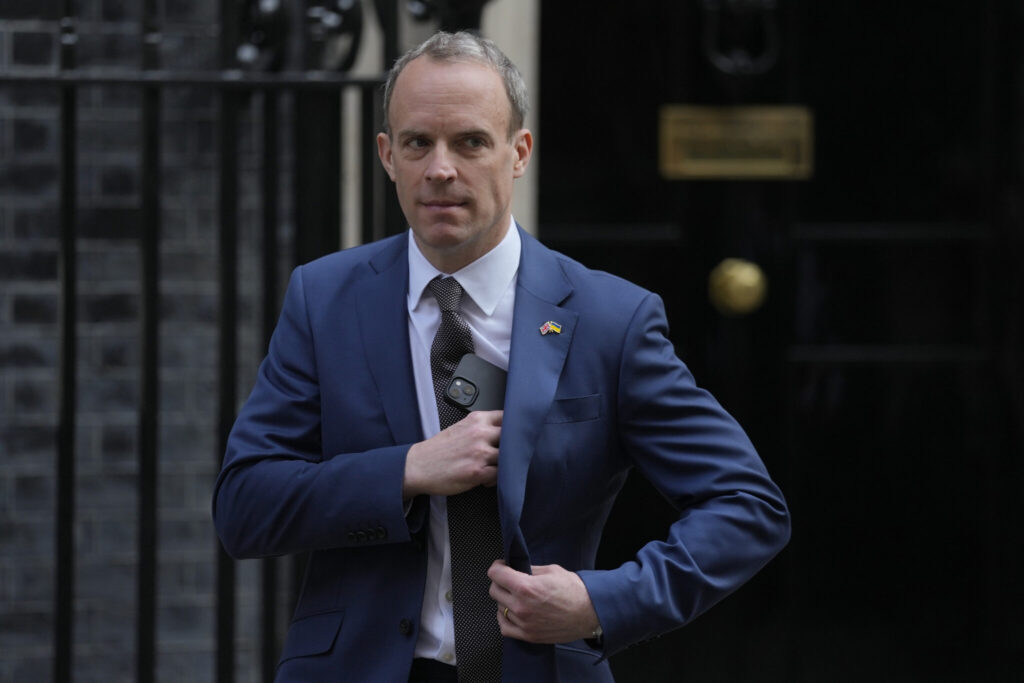 The code of conduct requires ministers to treat people with respect and have proper and appropriate relationships with colleagues, civil servants and staff. It says harassment, discrimination and bullying will not be tolerated.
Although Blain said the decision would be made "as swiftly as possible," Sunak had not reached a decision by the end of the day Thursday.
Until then, he said, Sunak still has "full confidence" in Raab.
Raab, 49, was first elected to Parliament in 2010 and unsuccessfully sought to become the Conservative party leader in 2019 before throwing his support behind Boris Johnson. Appointed deputy prime minister under Johnson, he briefly took charge of the government when Johnson was hospitalized with COVID-19 in April 2020.
The report is the latest ethics headache for Sunak, who vowed to restore order and integrity to government after three years of instability under predecessors Johnson — brought down in summer 2022 after multiple scandals — and Liz Truss, who quit in October after six weeks in office when her tax-cutting economic plans sparked mayhem on the financial markets.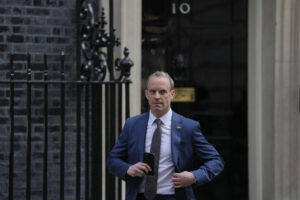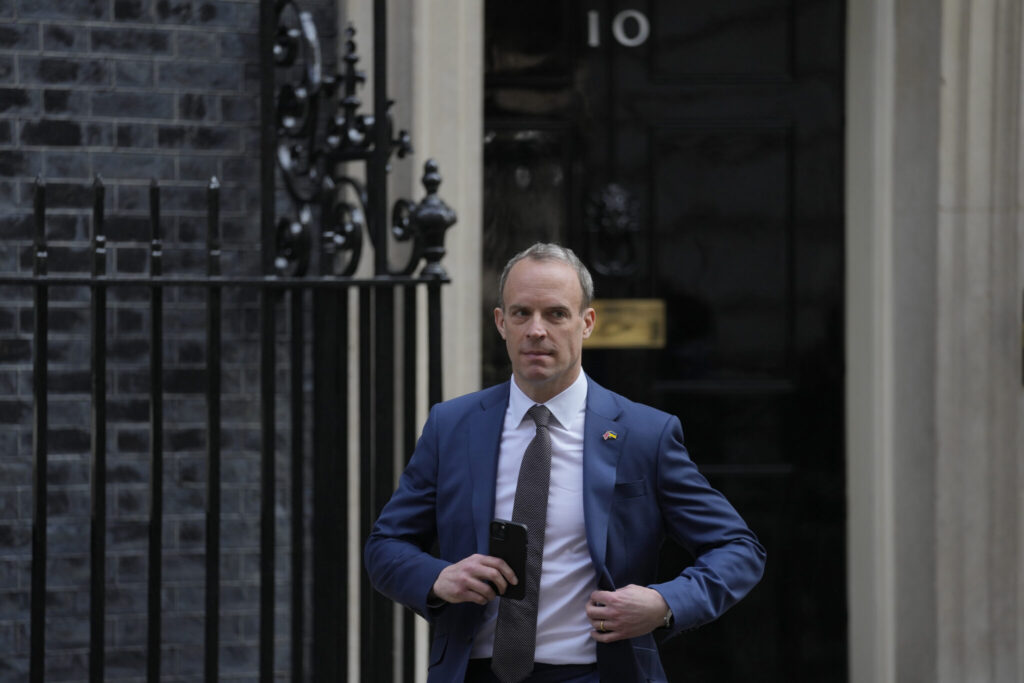 But he has struggled to shake off opposition allegations that the Conservative government remains mired in scandal and sleaze.
Wendy Chamberlain, a Liberal Democrat lawmaker, repeated that criticism as she accused Sunak of "dither and delay."
"It feels like almost every week there is an issue with sleaze and scandal where Rishi Sunak is either implicated … himself or too weak to get to grips with it," Chamberlain said. "People are crying out for a government that will just get on with tackling the issues that matter, (and is) not focused on saving their own skin."
Sunak also faces an investigation announced this week by a parliamentary watchdog over whether he properly disclosed his wife's interest in a company that stands to benefit from a massive boost to free child care in his administration's budget.
A member of his Cabinet, Gavin Williamson, quit in November over bullying claims. In January, Sunak fired Conservative Party chairman Nadhim Zahawi for failing to come clean about a multimillion-dollar tax dispute.
A separate inquiry is underway into claims Johnson secured a loan with the help of a Conservative donor, Richard Sharp, who was later appointed chairman of the BBC.