Gov. Greg Abbott of Texas says in inauguration speech Legislature will prioritize budget surplus, schools and power grid without mentioning the Uvalde school shooting. Abbott is on track to becoming Texas' second-longest-serving governor, behind Rick Perry, who served more than 14 years. Abbott enters his third term after a decisive reelection win in November. The Associated Press has the story:
Texas' Abbott begins 3rd term, pledges safer schools
Newslooks- AUSTIN, Texas (AP)
Texas Gov. Greg Abbott promised safer classrooms Tuesday without mentioning the Uvalde school shooting as he began a record-tying third term in office that puts the Republican in line to remain a rising national figure.
His inaugural address outside the Texas Capitol did not include specific policy prescriptions in the aftermath of a gunman with an AR-15-style rifle killing 19 children and two teachers at Robb Elementary School. The May tragedy was compounded by a hesitant law enforcement response that remains under investigation and has led to the resignation of several officers.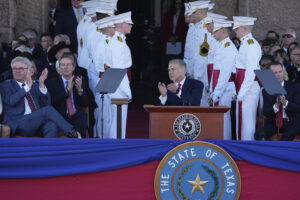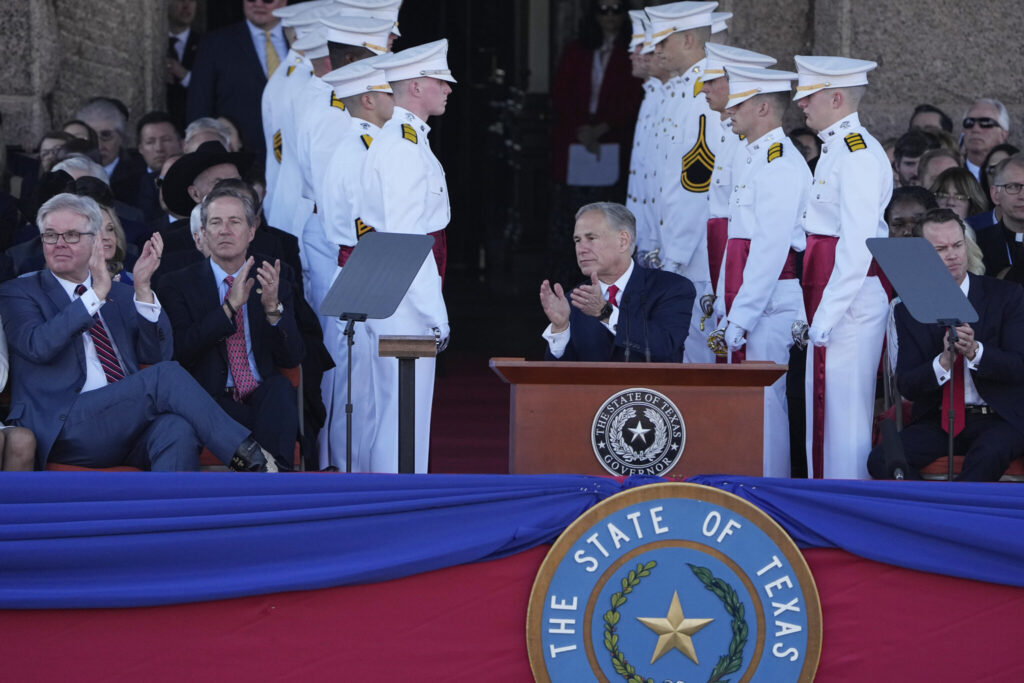 Abbott touched on mental health and made assurances of swift — albeit still undetermined — action as he began a ninth year in office. He pushed back on calls for tougher gun restrictions during his reelection campaign and it is doubtful the GOP-controlled Legislature would raise the minimum age to purchase AR-15-style rifles from 18 to 21 years old, which has become one of the biggest demands of the most vocal families in Uvalde.
"Parents must know that their children are safe when they drop them off every morning," Abbott said.
It made for a pause in an otherwise optimistic address that portrayed Texas as a prosperous and booming economic juggernaut. The state recently surpassed 30 million residents and lawmakers are starting this year with a $32 billion budget surplus, a stockpile larger than what other states spend in total from annual general funds.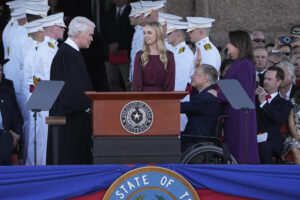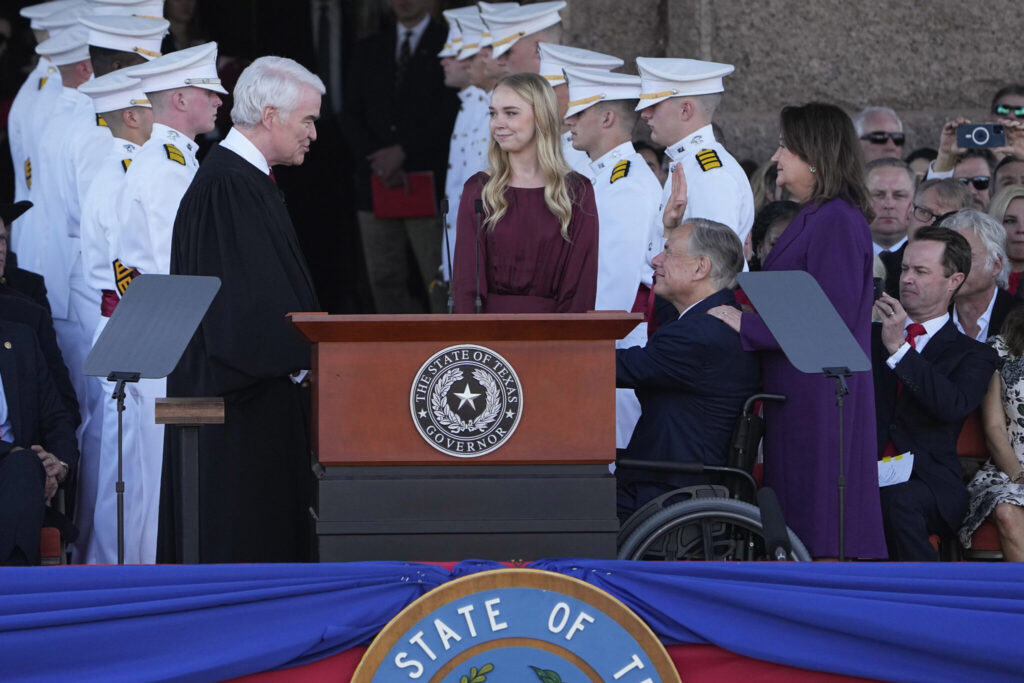 Whether Abbott, 65, has presidential ambitions in 2024 will also be closely watched. His top political strategist said in November they had not discussed the possibility, but Abbott has never shut the door on a White House run.
In the short term, Abbott's grip on Texas has seldom appeared tighter: He cruised to reelection in a commanding victory over Democrat Beto O'Rourke, turning back critics who blistered his handling of the Uvalde shooting, the deadly winter collapse of the state's electric grid and his signing an abortion ban with no exceptions in cases of rape or incest.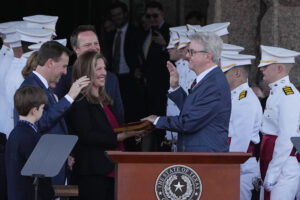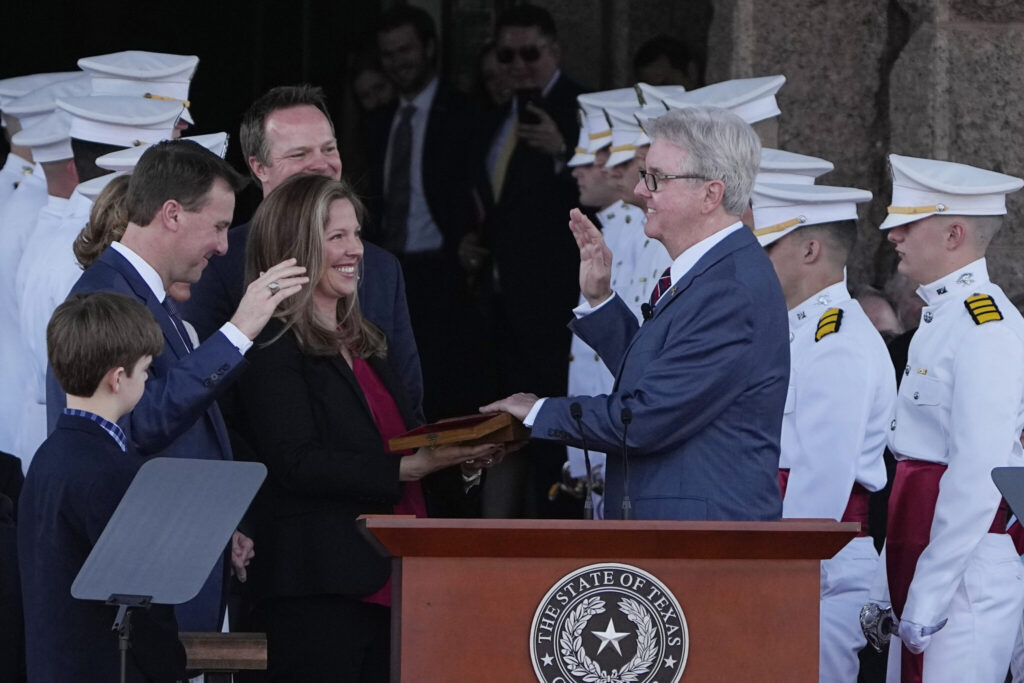 Nationally, Abbott has taken his party's mantle on hardline immigration measures amid a feud with the Biden administration over record numbers of migrants crossing the U.S.-Mexico border. He continues to bus migrants to cities with Democratic mayors and preside over a $4 billion border security operation.
"With the Biden Administration missing in action, Texas is using every tool to protect our state," he said.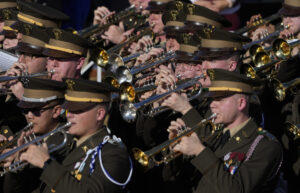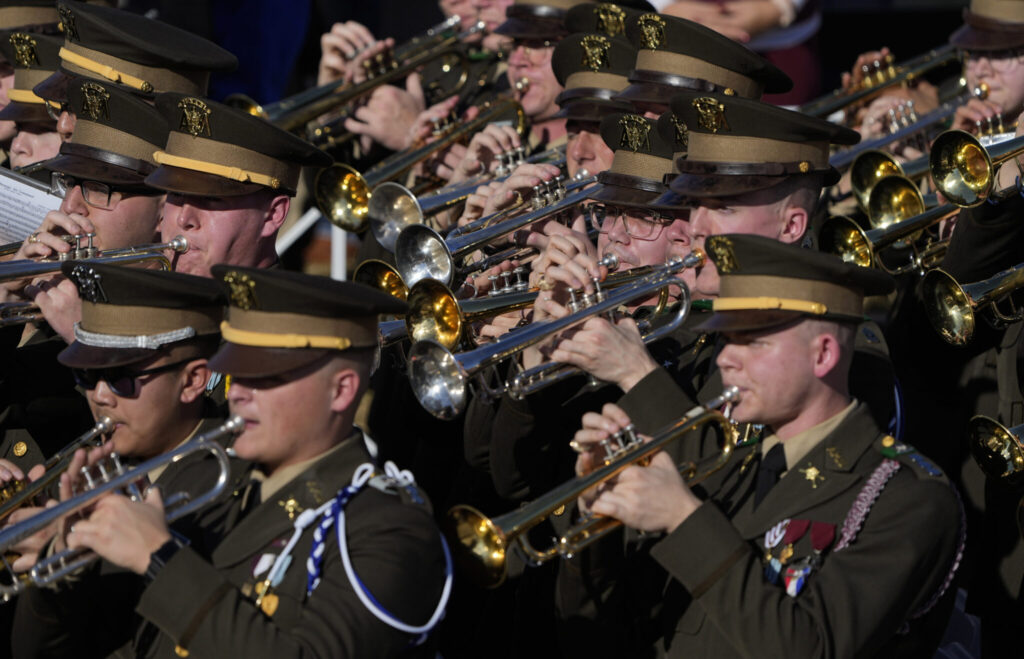 Texas' new legislative session is the first since Democrats fled from the state Capitol to Washington, D.C., in 2021 in a dramatic quorum break to temporarily delay passage of new voting restrictions for weeks. Democrats remain vastly outnumbered in the Legislature and have little ability to stop Abbott's agenda, but struck an optimistic tone Tuesday.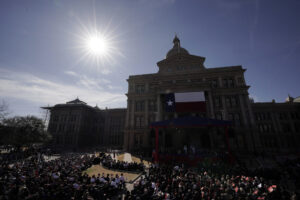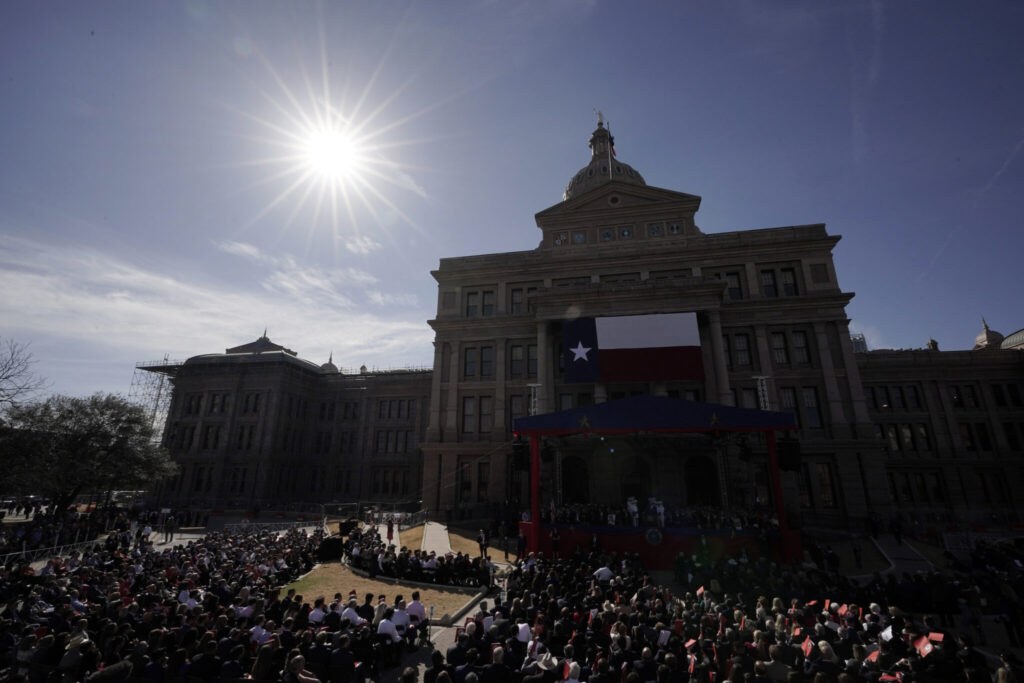 "To the extent that the governor and other leaders focus on those bread-and-butter issues like education, jobs and infrastructure, I think there is plenty of opportunity for bipartisan work," said state Rep. Chris Turner, who was the Democratic House leader when his caucus bolted to Washington.