Porn star Stormy Daniels said Tuesday that she will "dance down the street" if former President Donald Trump goes to jail over a 2016 hush money payment that his ex-personal lawyer made to her. Daniels, who has a history of sharp Twitter posts about Trump, made that promise in response to a fan of the real-estate mogul who tweeted an abusive message at her. The exchange came on the same day that Trump has predicted he will be criminally charged in the case by a New York City grand jury. The associated Press has the story:
Trump awaits grand jury, NY poises for protests
Newslooks- NEW YORK (AP)
Facing the possibility of criminal charges, Donald Trump waited it out in Florida on Tuesday as New York braced for disruptions that could follow an indictment. Republican contenders in the 2024 race sized up the impact a prosecution could have on a campaign in which the former president is a leading contender.
Trump over the weekend claimed without evidence that he would be arrested on Tuesday, but there was no indication that prediction would come true. A Manhattan grand jury did appear to take an important step forward on Monday by hearing from a witness favorable to Trump, presumably so prosecutors could ensure the panel had a chance to consider any testimony supporting his version of events.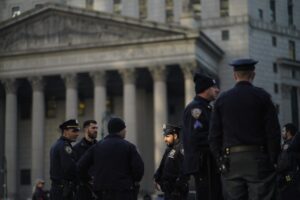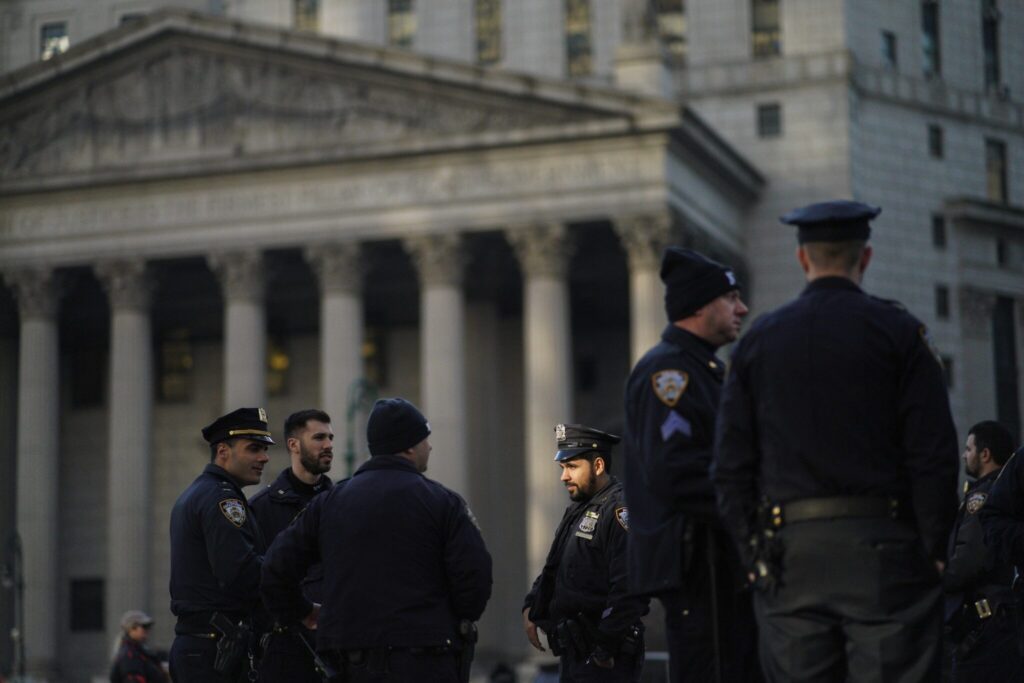 The next steps were unclear, and it was uncertain if additional witnesses might be summoned. But a city mindful of the riot by Trump loyalists at the U.S. Capitol more than two years ago took steps to protect itself from any violence that could accompany the unprecedented prosecution of a former president.
Monday's testimony from Robert Costello, a lawyer with close ties to numerous key Trump aides, appeared to be a final opportunity for allies to steer the grand jury away from an indictment. Costello was invited by prosecutors to appear after saying he had information to undercut the credibility of Michael Cohen, a former lawyer and fixer for Trump who later turned against him and then became a key witness in the Manhattan district attorney's investigation.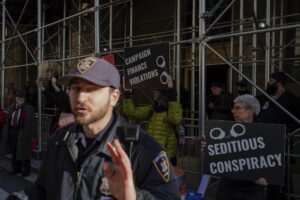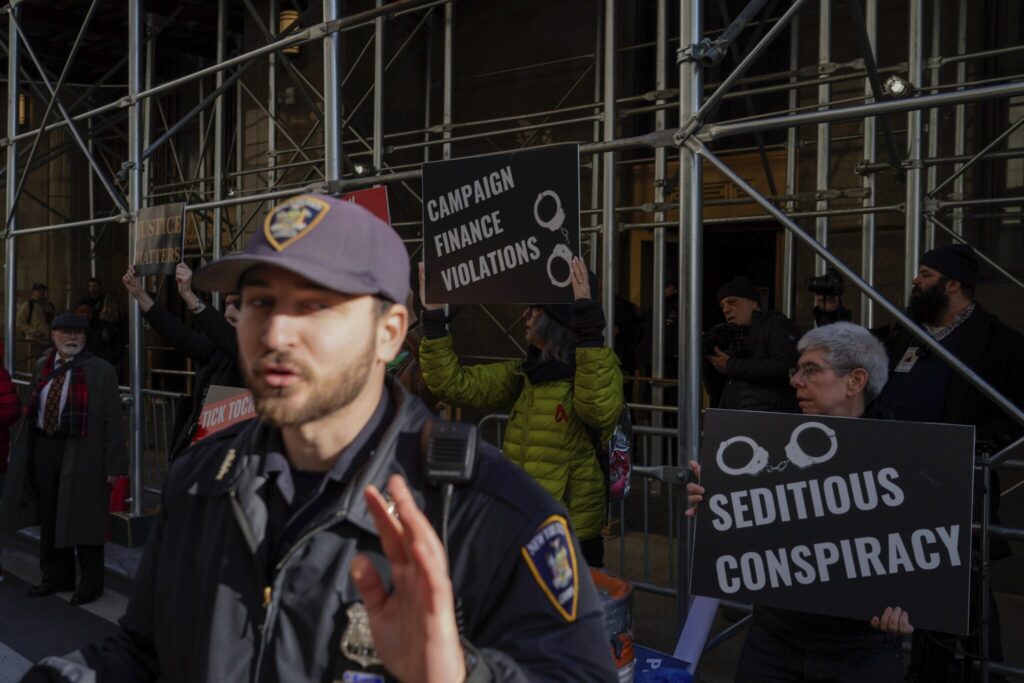 Costello had provided Cohen legal services several years ago after Cohen himself became entangled in the federal investigation into the hush money payments. In a news conference after his grand jury appearance, Costello told reporters he had come forward because he did not believe Cohen, who pleaded guilty to federal crimes and served time in prison.
"If they want to go after Donald Trump and they have solid evidence, then so be it," Costello said. "But Michael Cohen is far from solid evidence."
Responding on MSNBC, Cohen said that Costello was never his lawyer and "he lacks any sense of veracity."
There were no signs that Costello's testimony had affected the course of the investigation. Cohen had been available for over two hours in case prosecutors wanted him to rebut Costello's testimony but he was told he was not needed, his attorney said.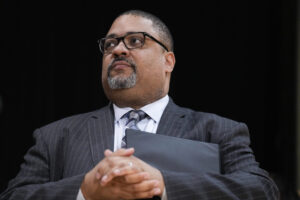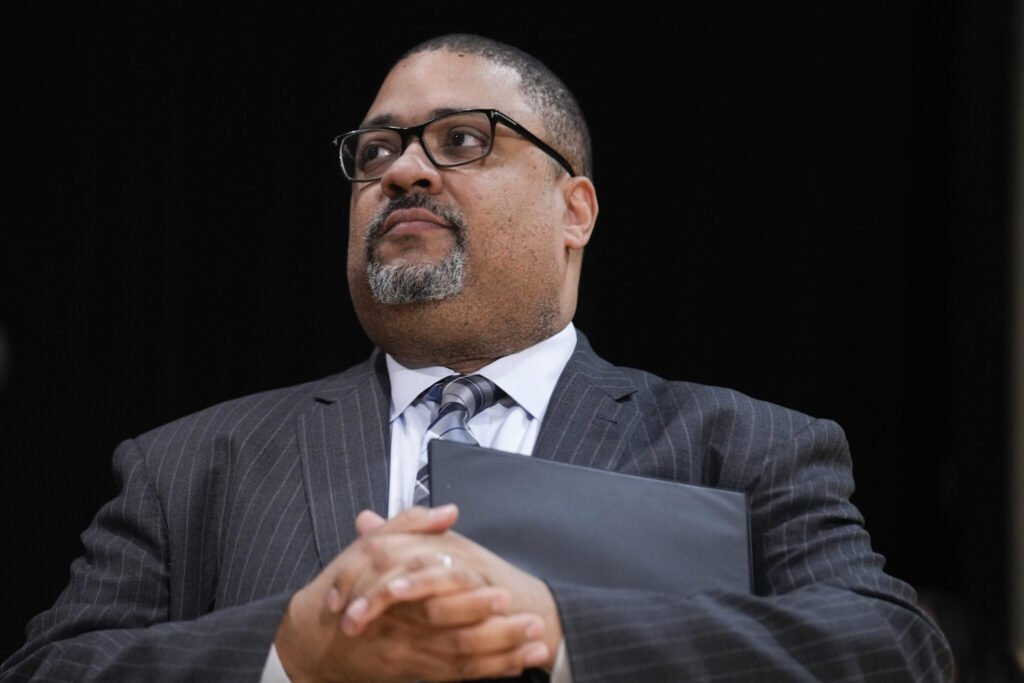 The testimony came two days after Trump said he expected to face criminal charges and urged supporters to protest his possible arrest. In social media posts through the weekend, he criticized the investigation, directing particularly hostile rhetoric toward Manhattan District Attorney Alvin Bragg, a Democrat.
New York officials have been monitoring online chatter of threats of varying specificity, but even as portable metal barricades were dropped off to safeguard streets and sidewalks, there were no immediate signs that Trump's calls for protests were being heeded.
On Tuesday morning, Manhattan court proceedings were temporarily halted by a bomb threat called in via 911, according to a court spokesman. That delayed the start of a hearing in a separate case, the New York attorney general's lawsuit accusing Trump and his company of a yearslong fraud scheme.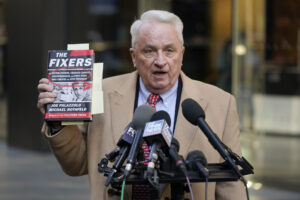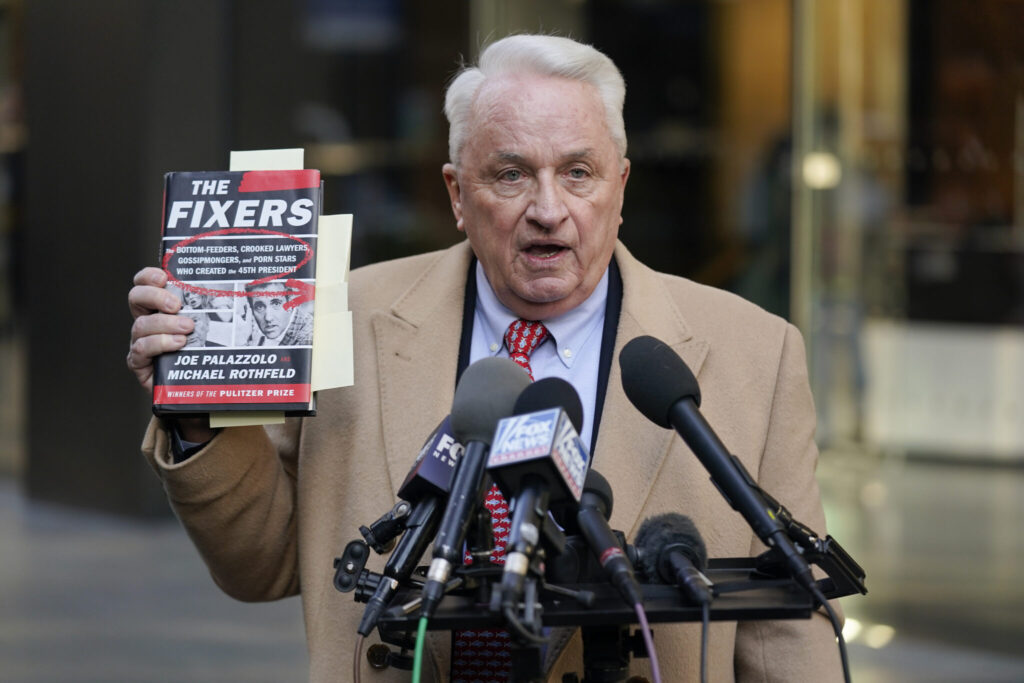 Costello briefly acted as a legal adviser to Cohen after the FBI raided Cohen's home and apartment in 2018. At the time, Cohen was being investigated for both tax evasion and for payments he helped orchestrate in 2016 to buy the silence of two women who claimed to have had sexual encounters with Trump.
For several months, it was unclear whether Cohen, a longtime lawyer and fixer for the Trump Organization who once boasted that he would "take a bullet" for his boss, would remain loyal to the president.
Cohen ultimately decided to plead guilty in connection with the payments to porn actor Stormy Daniels and model Karen McDougal, which he said were directed by Trump. Since then, he has been a vociferous Trump critic, testifying before Congress and then to the grand jury.
Trump, who has denied having sex with either woman, has branded Cohen a liar.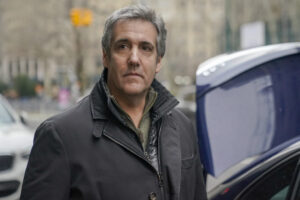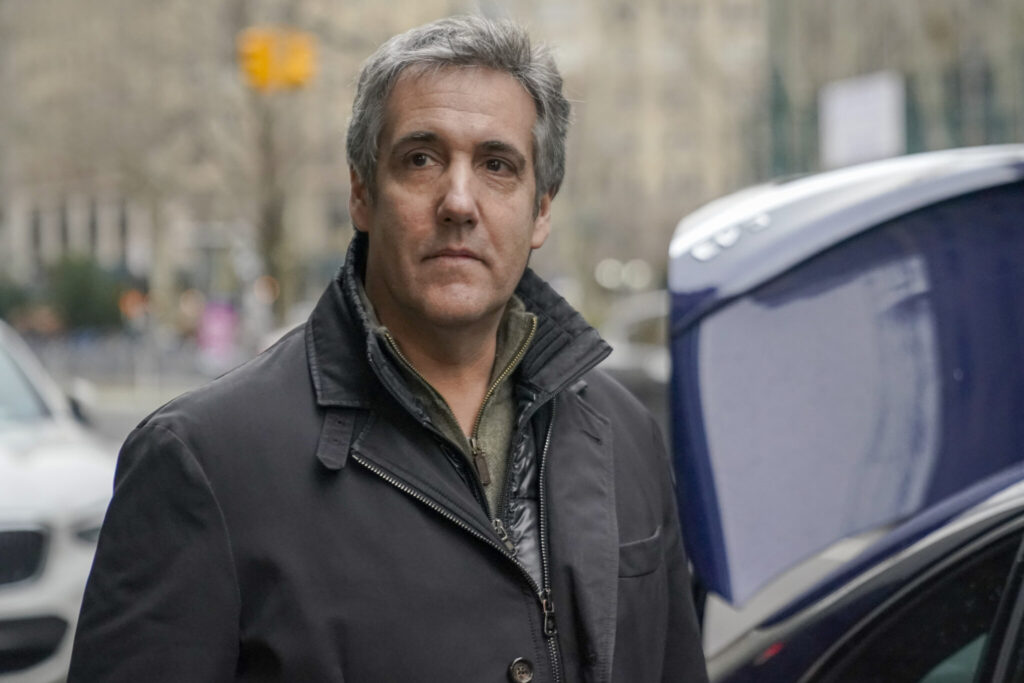 As the New York investigation pushes toward conclusion, Trump faces other criminal probes in Atlanta and Washington that, taken together, pose significant legal peril and carry the prospect of upending his campaign for the Republican presidential nomination.
Some of his likely opponents have tried to strike a balance between condemning a potential prosecution as politically motivated while avoiding condoning the conduct at issue.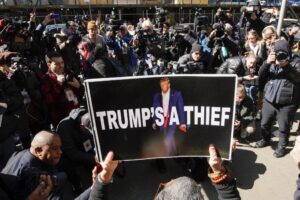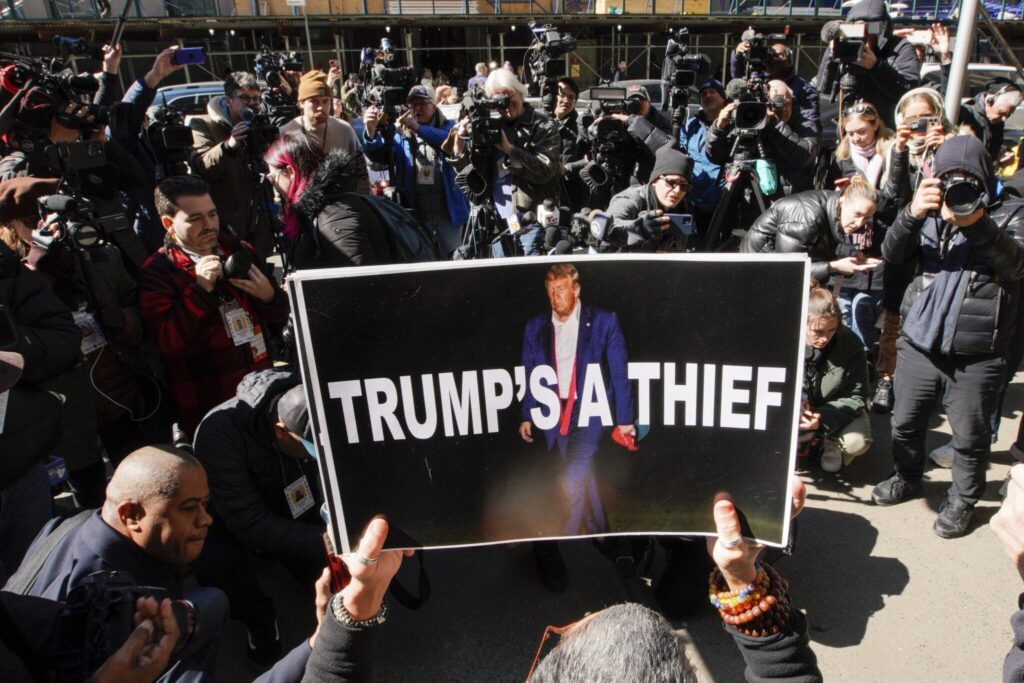 Florida Gov. Ron DeSantis, an expected GOP presidential candidate, criticized the investigation but also jabbed at Trump.
"I don't know what goes into paying hush money to a porn star to secure silence over some kind of alleged affair," DeSantis said at a news conference in Panama City. "I can't speak to that."
Switching to criticism of the district attorney, he said, "What I can speak to is that if you have a prosecutor who is ignoring crimes happening every single day in his jurisdiction and he chooses to go back many, many years ago to try to use something about porn star hush money payments, that's an example of pursuing a political agenda and weaponizing the office. And I think that's fundamentally wrong."