Former president Donald Trump planned to spend the night at Trump Tower in New York, then surrender to authorities on Tuesday for booking and a likely afternoon arraignment. Trump Tower was open but authorities were planning to close nearby streets as Trump came and went, and additional security was also in the works. They've taken steps to close and secure the courthouse floor where the former president is set to appear for an arraignment Tuesday afternoon. Trump supporters, including one of his staunchest defenders in Congress, Republican Rep. Marjorie Taylor Greene of Georgia, planned a rally in New York late Tuesday morning, probably before Trump would have to stand before a judge as part of the arraignment, as the Associated Press reported:
Trump indicted: What to know and what's next
Newslooks- (AP)
Former President Donald Trump's court appearance Tuesday will kick off an intense legal battle as the 2024 Republican presidential candidate also fights to return to the White House.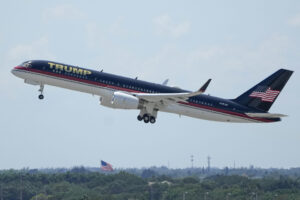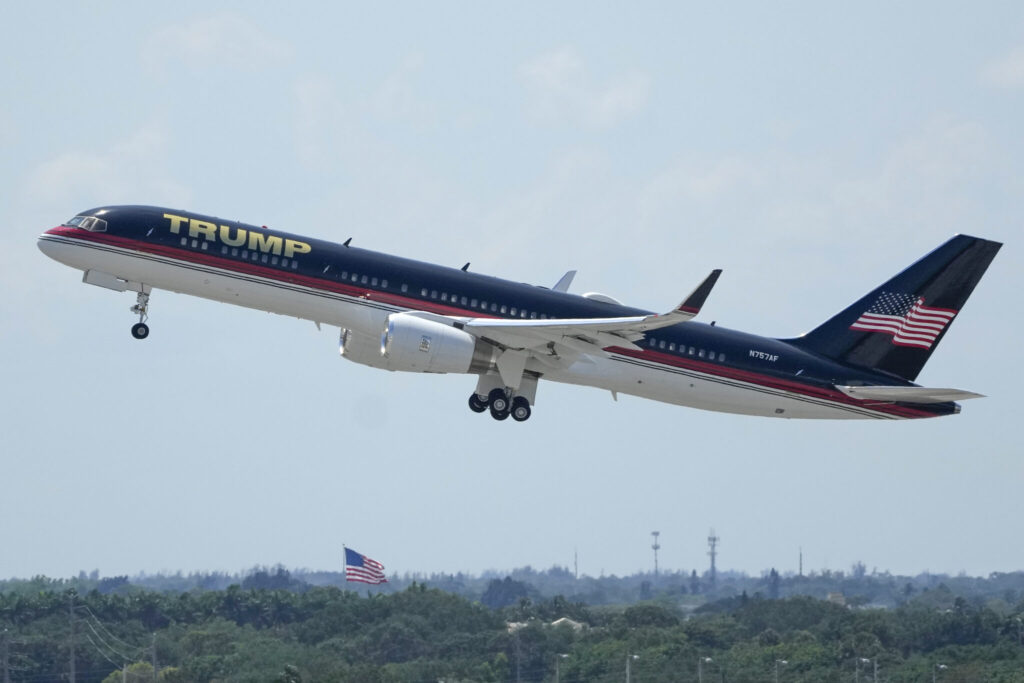 Trump is expected to turn himself in and be arraigned in a New York courtroom, a stunning moment in American history as he becomes the first former president to stand before a judge to answer for criminal charges.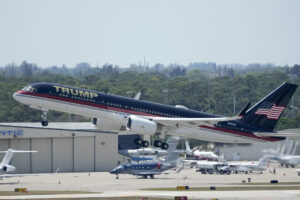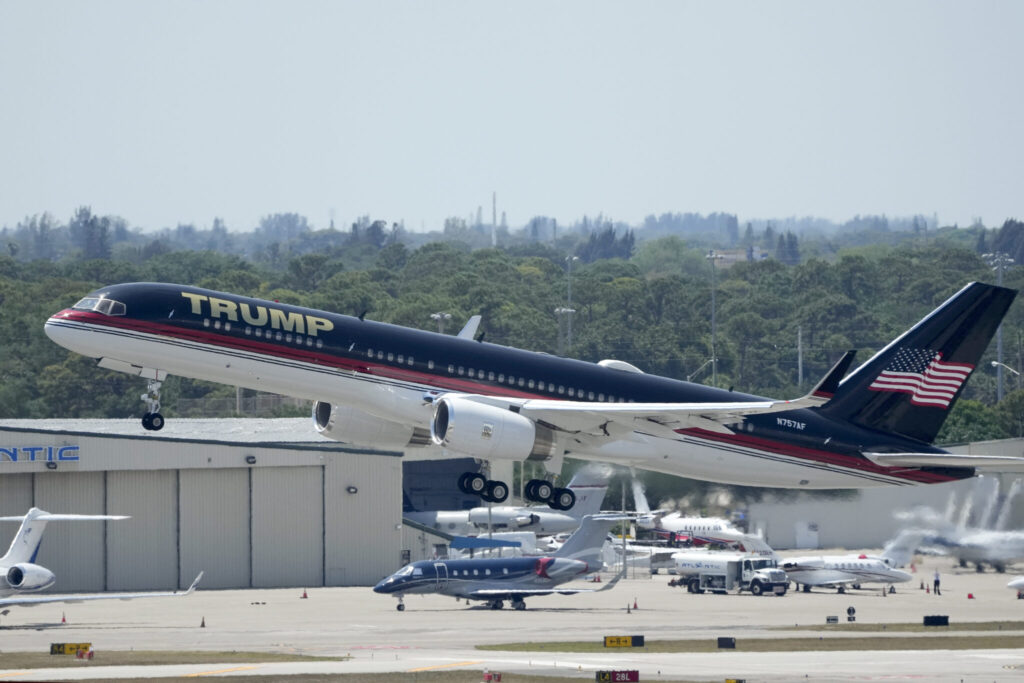 More details are expected to emerge Tuesday about the Manhattan district attorney's case against Trump. The indictment has remained under seal since the grand jury investigating hush money payments made to women during his 2016 campaign voted to bring charges against Trump. But the indictment will soon be made public.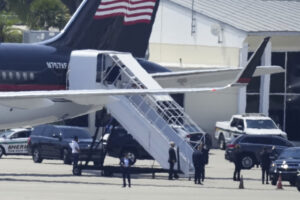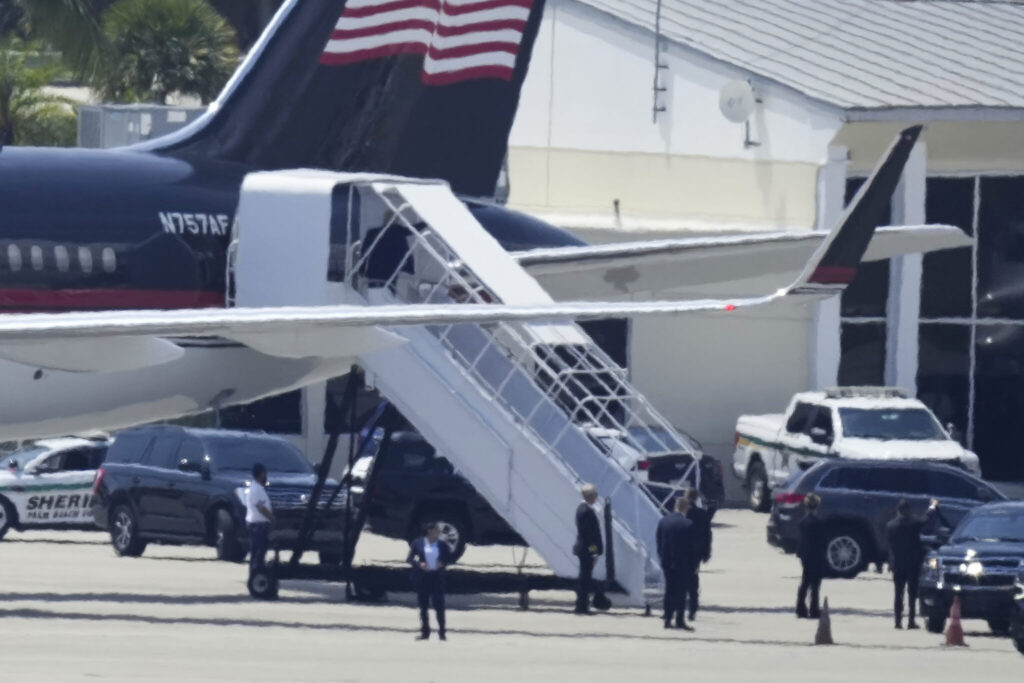 Here's what to know about the hush money investigation, the charges against Trump and the ramifications for his bid to reclaim the presidency:
WHAT'S THIS CASE ABOUT?
The grand jury spent weeks investigating money paid during Trump's 2016 presidential campaign to two women who alleged that they had extramarital sexual encounters with him. Trump has denied the allegations.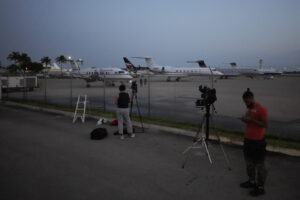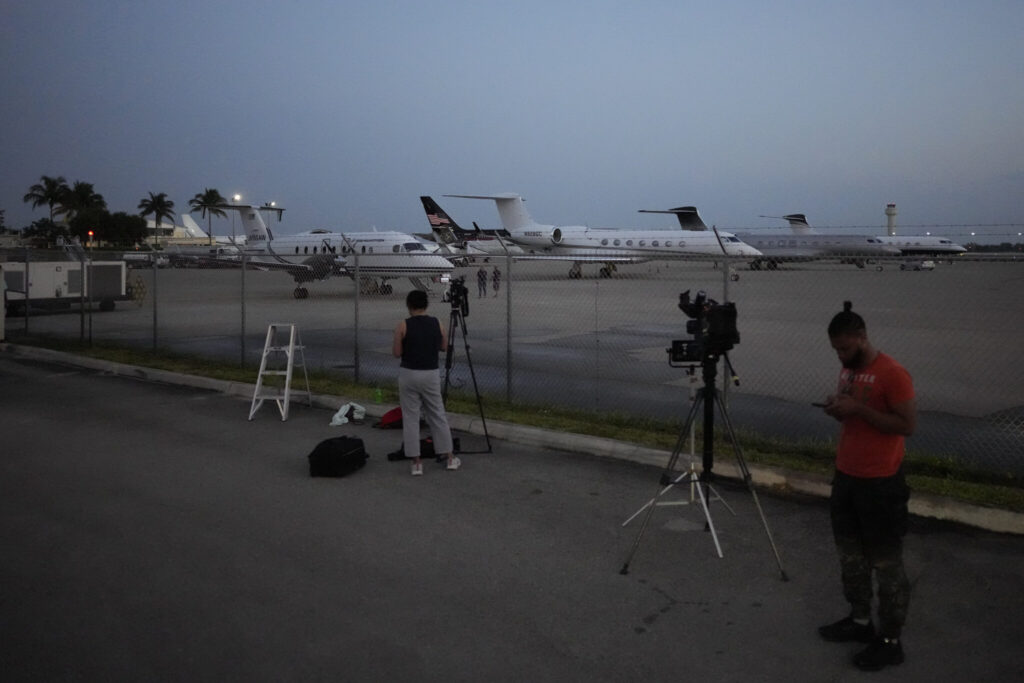 Trump's former lawyer Michael Cohen, who testified as a key prosecution witness, paid porn actor Stormy Daniels $130,000 through a shell company he set up and was then reimbursed by Trump, whose company logged the reimbursements as legal expenses.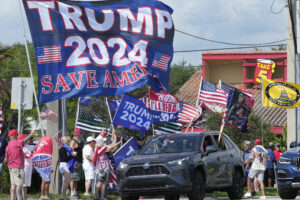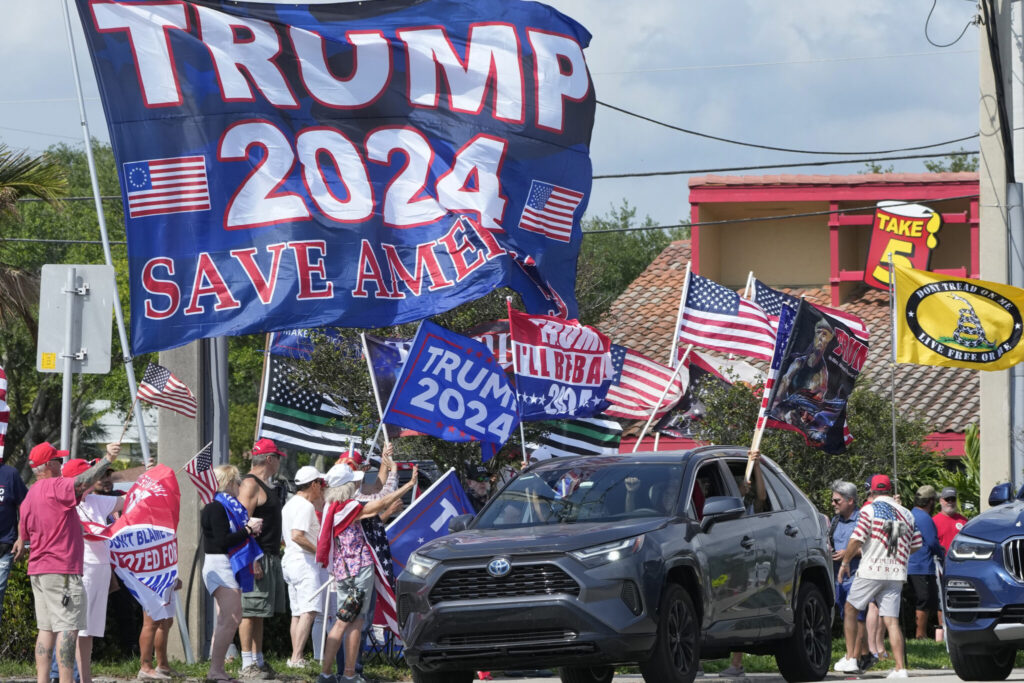 Earlier in 2016, Cohen also arranged for former Playboy model Karen McDougal to be paid $150,000 by the publisher of the supermarket tabloid the National Enquirer, which squelched her story in a journalistically dubious practice known as "catch and kill."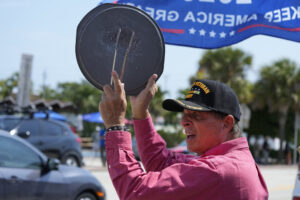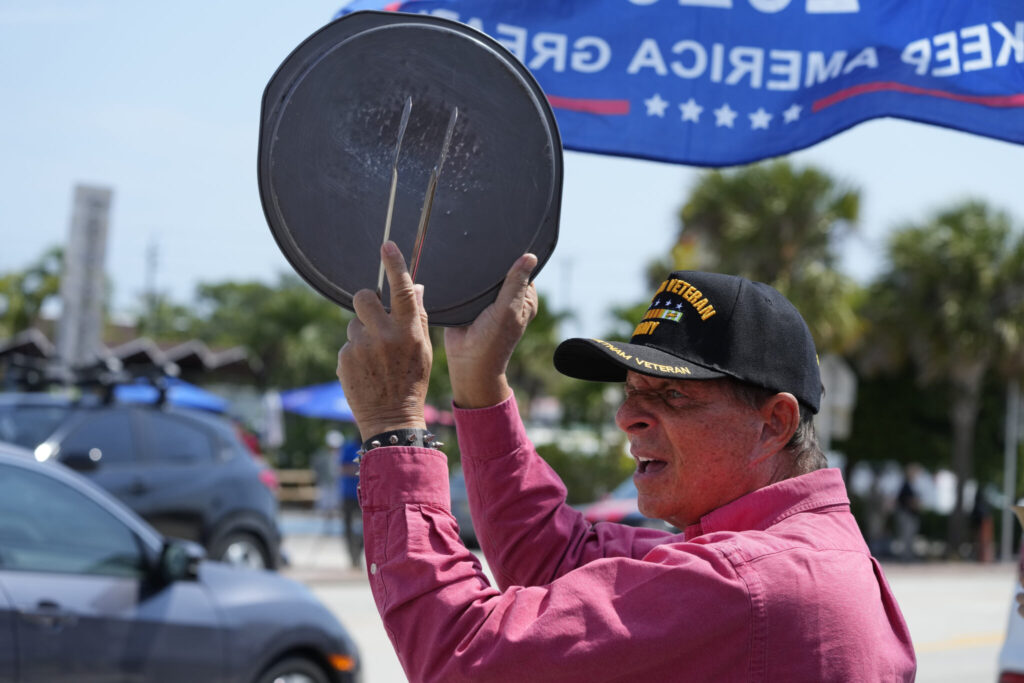 WHAT'S AN INDICTMENT?
An indictment is the formal charge brought against someone after a grand jury — which is made up of members of the community — votes and enough members agree there's sufficient evidence to charge someone with a crime.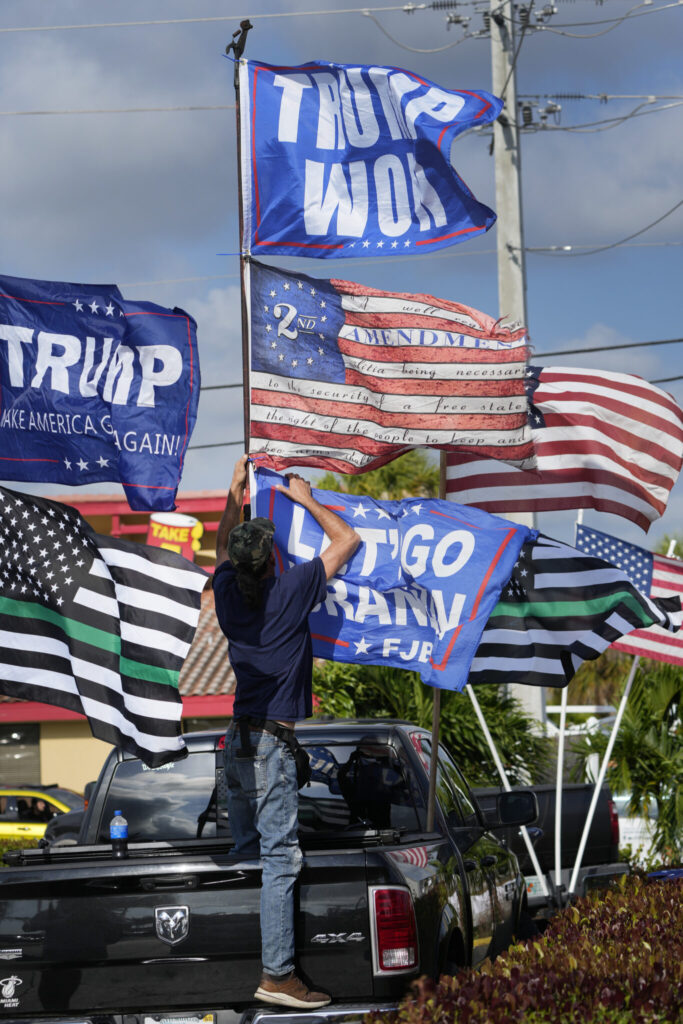 The indictment against Trump remains sealed, as is standard in New York before an arraignment. But once the document is made public, it will lay out the crime or crimes that Trump is accused of committing. Sometimes indictments include a lengthy narrative with lots of details about the allegations, while others are more basic and just outline the charges a defendant is facing.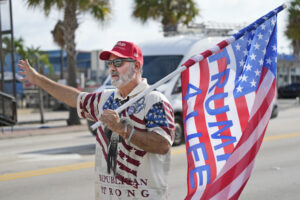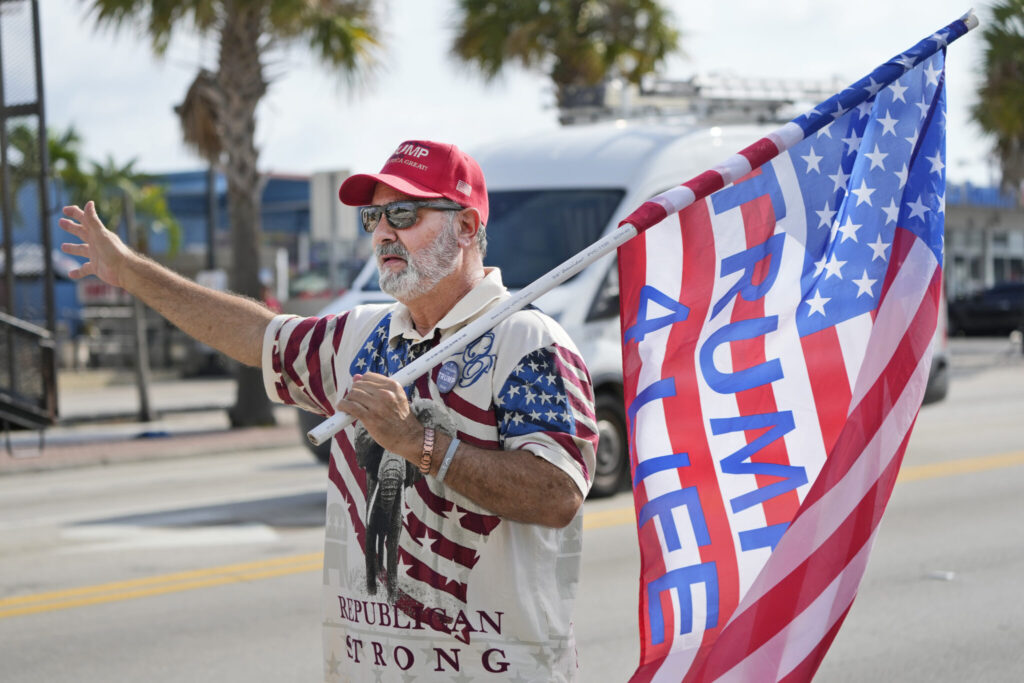 WHAT ARE THE CHARGES?
Trump is facing multiple charges of falsifying business records, including at least one felony offense, according to two people who spoke on condition of anonymity to discuss information that isn't yet public.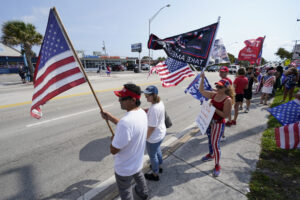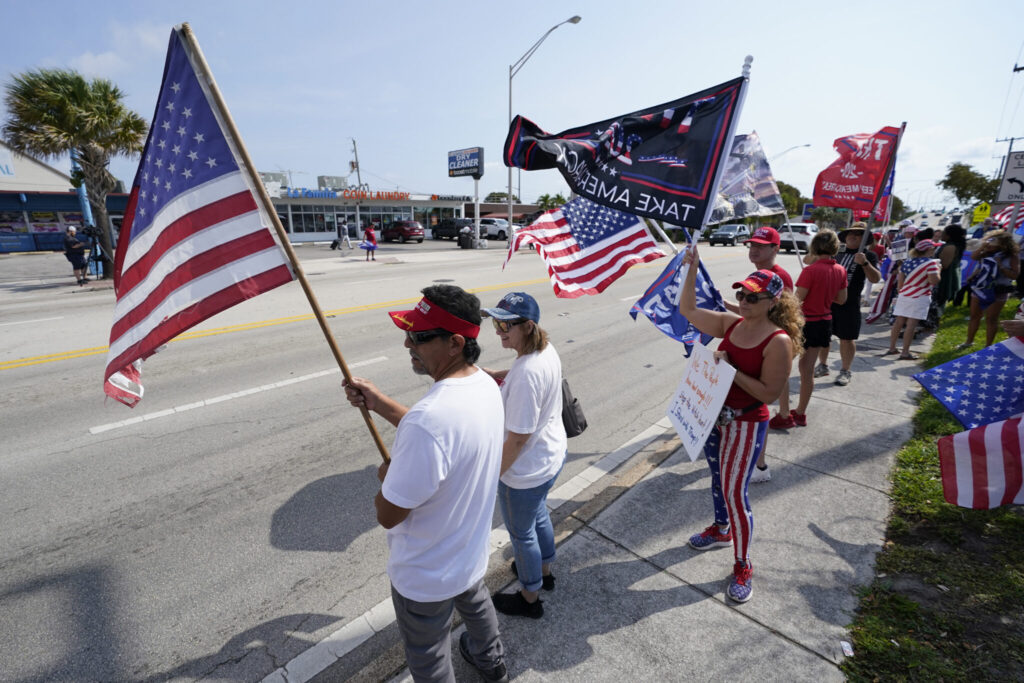 Under the law, prosecutors must prove there was an "intent to defraud." The felony falsifying business records offense requires prosecutors to prove that the records were falsified with the intention of committing, aiding or concealing a second crime. It's not clear yet what prosecutors allege the second crime to be, but experts have said it is probably some kind of campaign finance violation.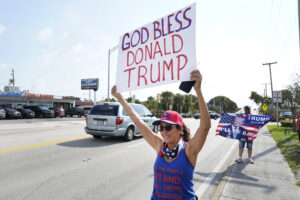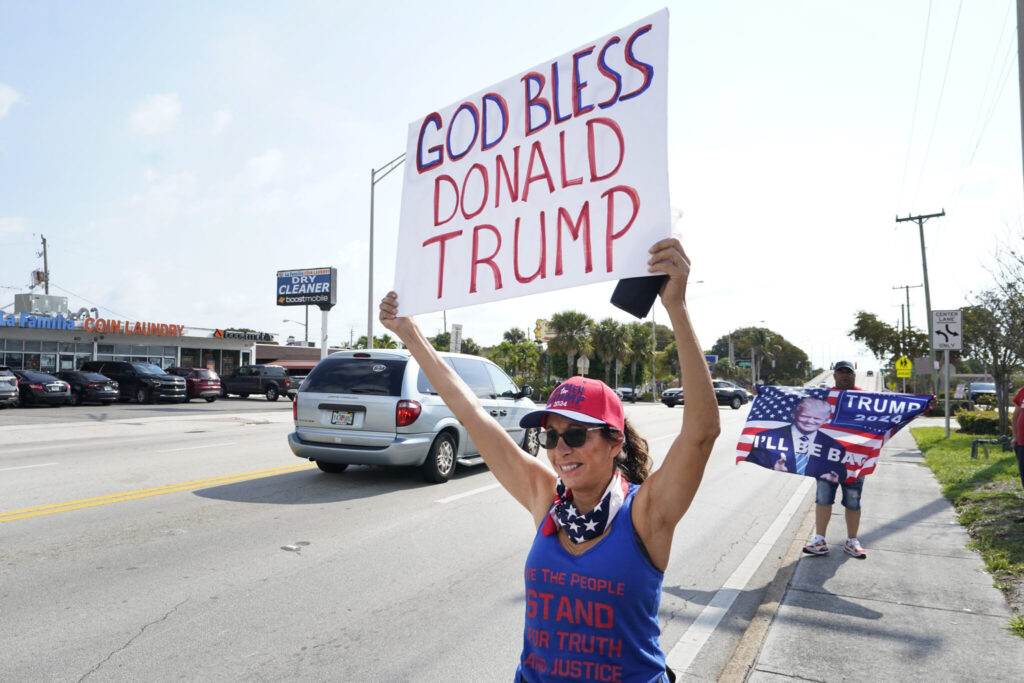 WHAT'S AN ARRAIGNMENT?
An arraignment is generally the first time a defendant appears in court after being charged. The judge will tell Trump the charges against him and advise him of his right to go to trial and other things. Trump will enter a plea of not guilty — as is standard for defendants to do at arraignment. The indictment is expected to be unsealed upon his arraignment.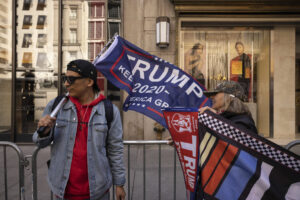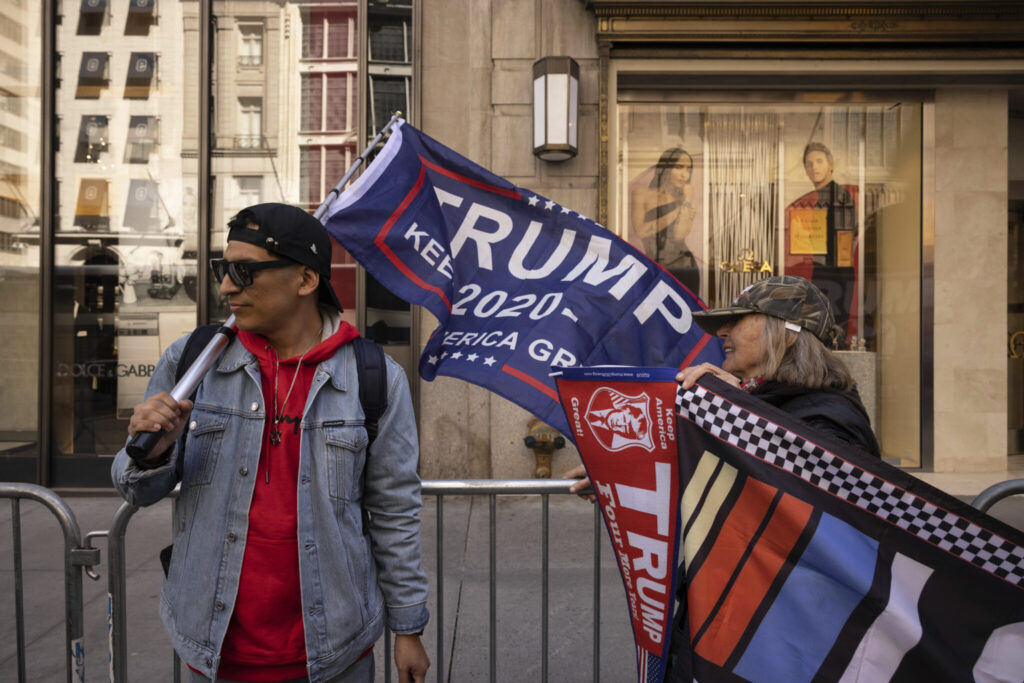 Trump is expected to walk out of the courtroom because the charges against him don't require that bail be set in New York. It's possible — but unlikely — that Judge Juan Merchan could decide that Trump is a flight risk and order him held, with or without bail, though Trump's lawyers would vigorously fight that.
WHAT WILL TRUMP'S DEFENSE BE?
Trump's lawyers have vowed to "vigorously fight this political prosecution in court." Defense attorney Joe Tacopina has described Trump as a victim of extortion who had to pay the money because the allegations were going to be embarrassing to him. But he says it had nothing to do with the campaign.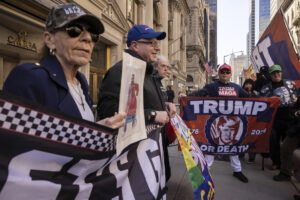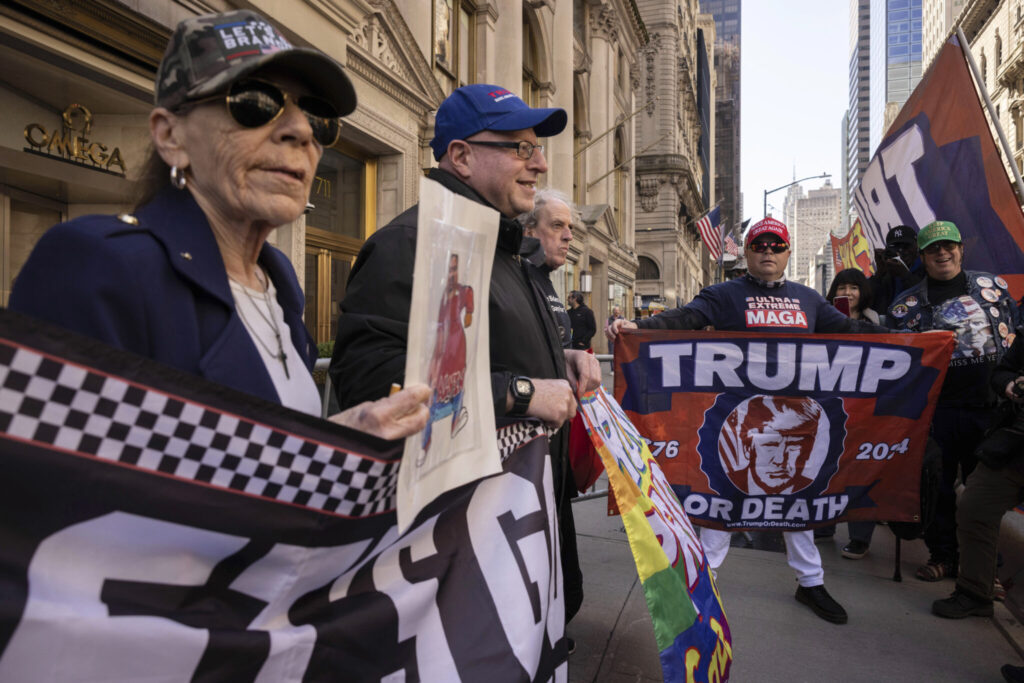 Trump will no doubt try to fight the case on multiple fronts. He may try to have the case moved out of Manhattan or New York City entirely — arguing he can't get a fair trial there — though it's rare for judges to agree to do that.
Trump may also argue that the statute of limitations has passed. Trump has complained that the statute of limitations "long ago expired" because the hush money payments and Cohen's reimbursements happened more than six years ago.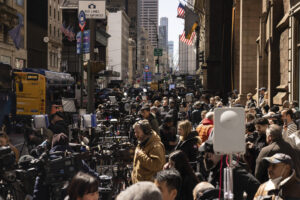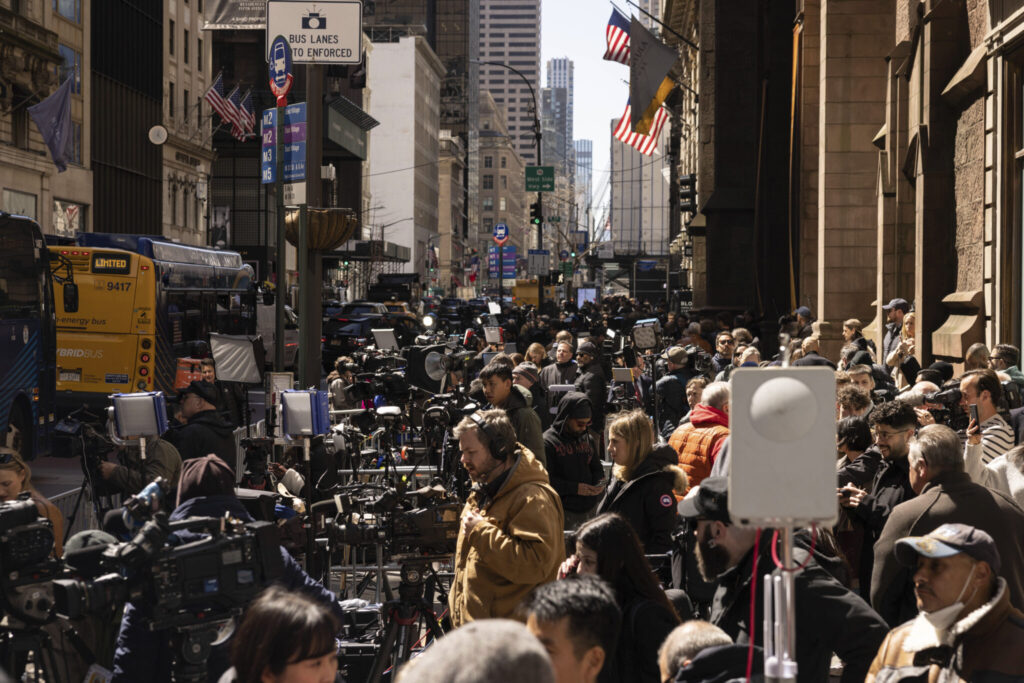 New York's statute of limitations for most felonies is five years. For misdemeanors, it's just two years. But in New York, the clock can stop on the statute of limitations when a potential defendant is continuously outside the state. Trump visited New York rarely over the four years of his presidency and now lives mostly in Florida and New Jersey.
WHAT'S THIS GRAND JURY AND WHO TESTIFIED?
A grand jury is made up of people drawn from the community, similar to a trial jury. But unlike juries that hear trials, grand juries don't decide whether someone is guilty or innocent. They only decide whether there is enough evidence for someone to be charged.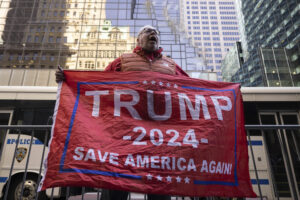 Proceedings are closed to the public, including the media. New York grand juries have 23 people. At least 16 must be present to hear evidence or deliberate, and 12 have to agree there is enough evidence in order to issue an indictment.
The key prosecution witness was Cohen. Trump's company "grossed up" Cohen's reimbursement for the Daniels payment to defray tax payments, according to federal prosecutors who filed criminal charges against the lawyer in connection with the payments in 2018. In all, Cohen got $360,000 plus a $60,000 bonus, for a total of $420,000.
Cohen pleaded guilty to violating federal campaign finance law in connection with the payments. Federal prosecutors say the payments amounted to illegal, unreported assistance to Trump's campaign. But they declined to file charges against Trump himself.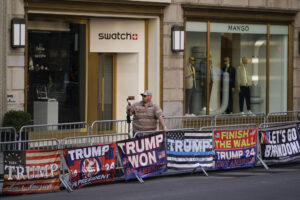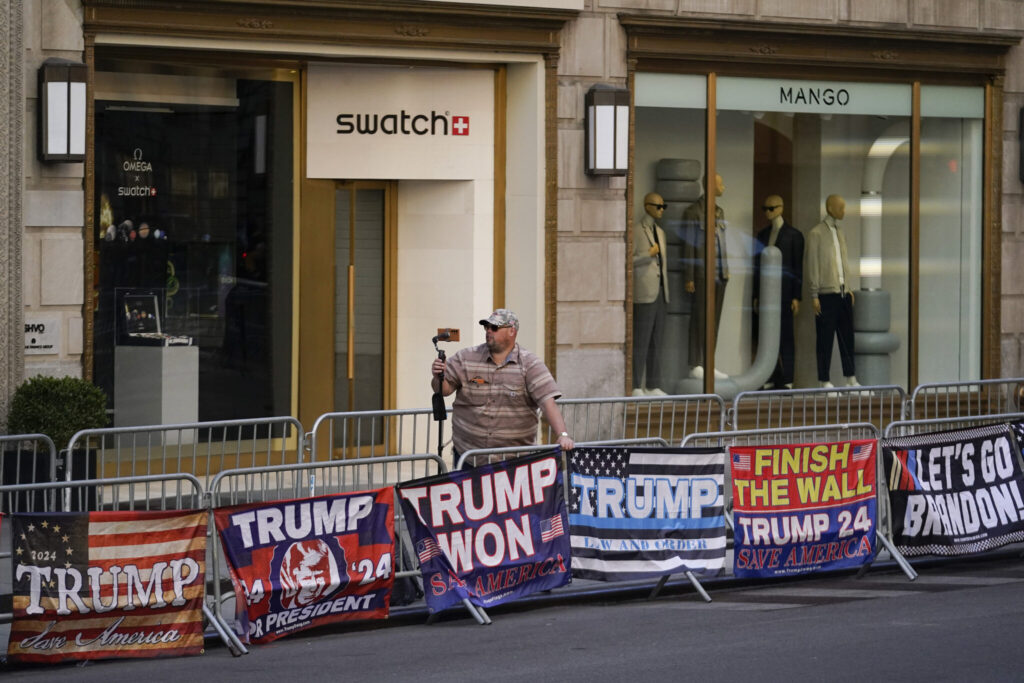 Trump was invited to testify, but didn't. The grand jury, however, heard from Robert Costello, who was once a legal adviser to Cohen. Costello indicated he has information he believes undercuts Cohen's credibility and contradicts his incriminating statements about Trump.
Another key witness was David Pecker, a longtime Trump friend and the former chief executive of the parent company of The National Enquirer.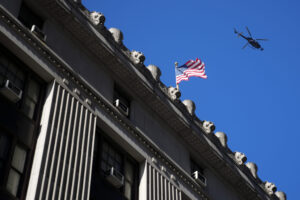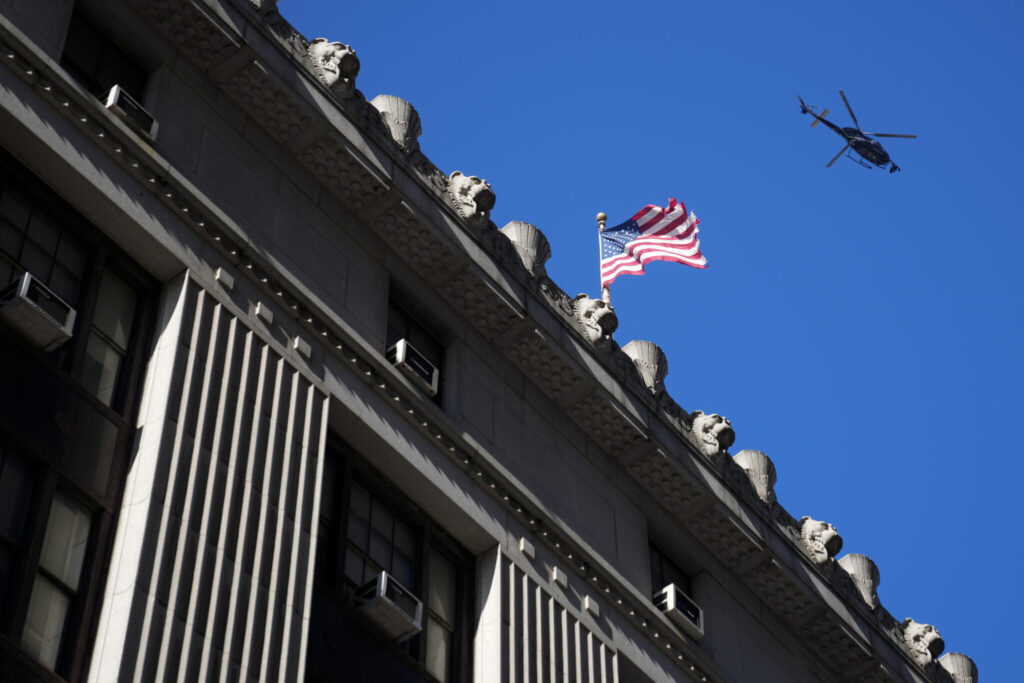 Pecker's company, American Media Inc., secretly assisted Trump's campaign by paying $150,000 to McDougal in August 2016 for the rights to her story about an alleged affair with Trump. The company then suppressed McDougal's story until after the election.
WHAT ABOUT SIMILAR CASES?
In a case with some parallels, federal prosecutors in 2011 brought charges over hush money payments against former U.S. Sen. John Edwards, a onetime Democratic presidential candidate and nominee for vice president. Edwards was charged with funneling nearly $1 million in under-the-table campaign contributions to hide his pregnant lover during his 2008 run for president.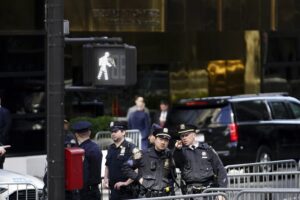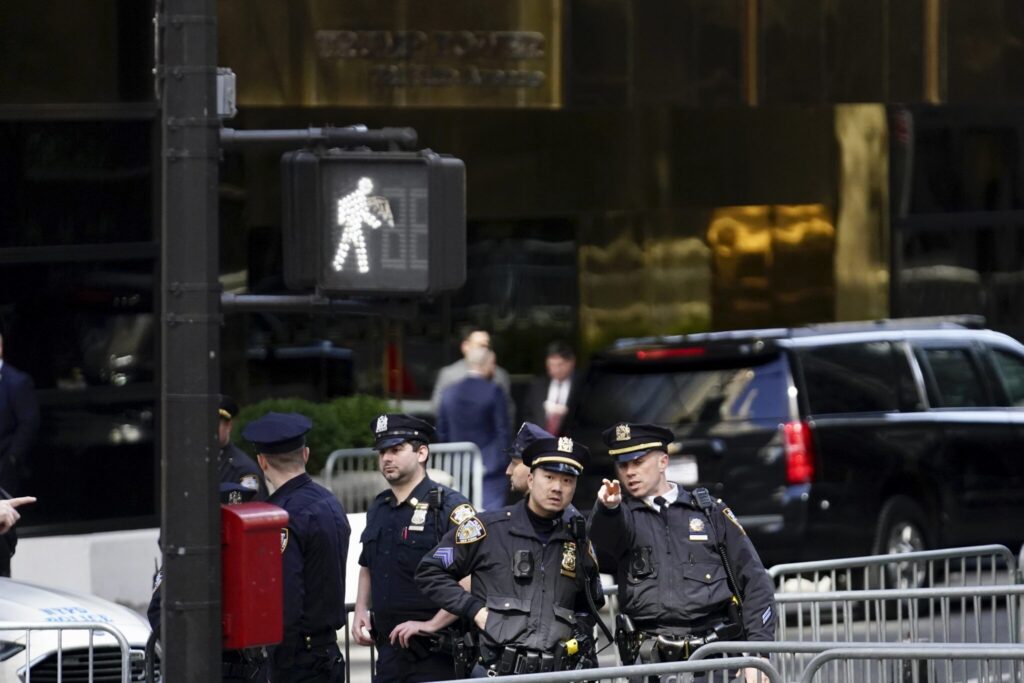 Edwards had argued that the payments were a personal matter — intended to keep an affair secret from his wife — and had nothing to do with the election. A jury acquitted the Democrat on one charge and deadlocked on other counts. He wasn't retried.
But that was a federal case. Trump's case deals with New York state law.
WHAT ARE THE POLITICAL RAMIFICATIONS FOR TRUMP?
Neither the indictment itself nor a conviction would prevent Trump from running for or winning the presidency in 2024.
Already, the charges have been a boon to his fundraising. The campaign announced Friday evening that it had raised over $4 million in the 24 hours after the indictment became public, far smashing its previous record after the FBI search of Trump's Mar-a-Lago club.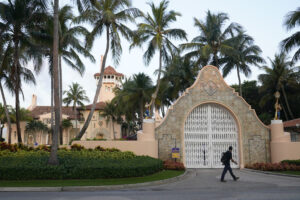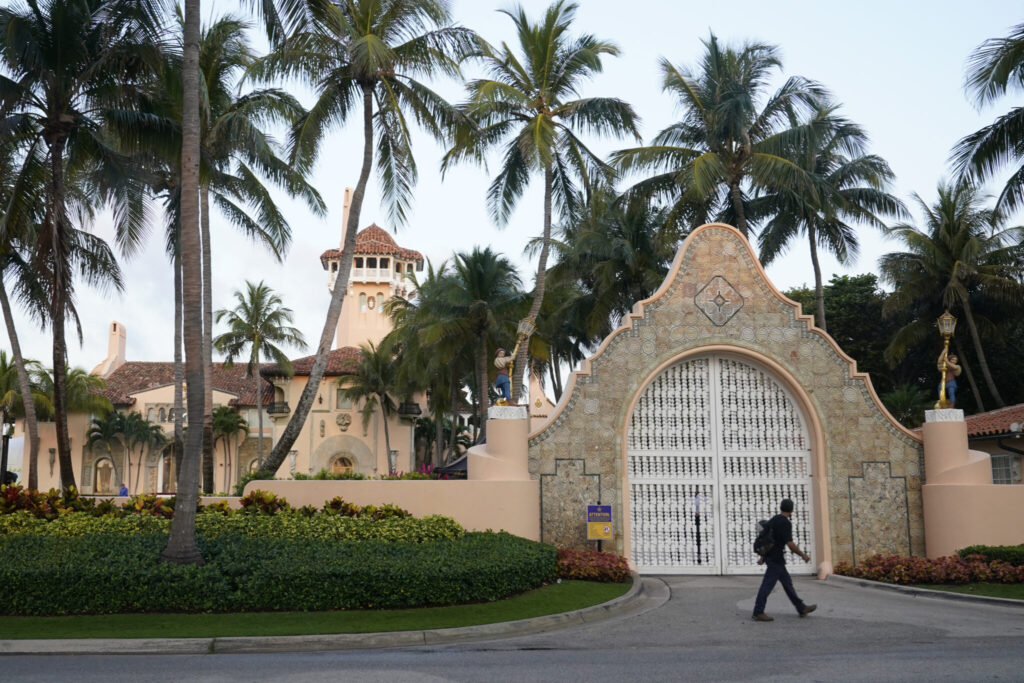 Trump's team over the weekend blasted out emails full of supportive comments from dozens of top Republicans, many of whom had already been supportive of him leading up to the indictment.
Those likely to be facing off with Trump in next year's GOP primary contests have also slammed the prosecution.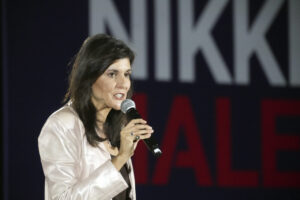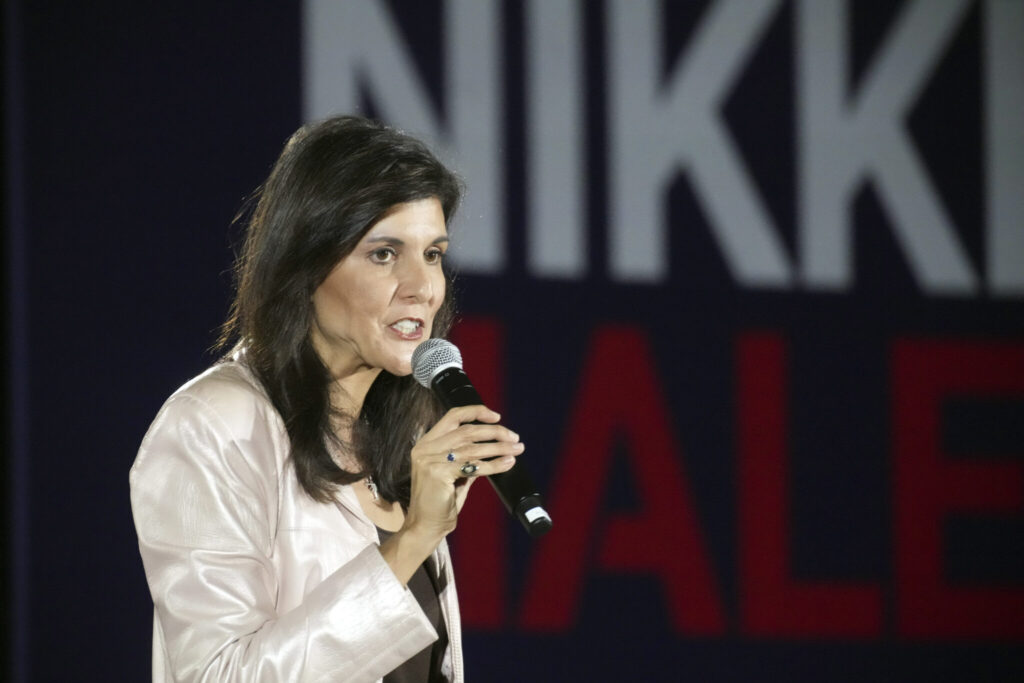 Former Vice President Mike Pence called the indictment "an outrage" and "nothing more than a political prosecution." Former South Carolina Gov. Nikki Haley said on Twitter that the indictment "is more about revenge than it is about justice." Biotech investor Vivek Ramaswamy, who is also seeking the GOP presidential nomination, called the indictment "a dark moment in American history."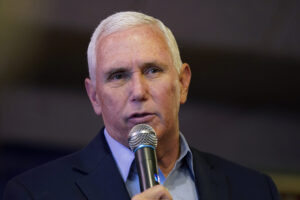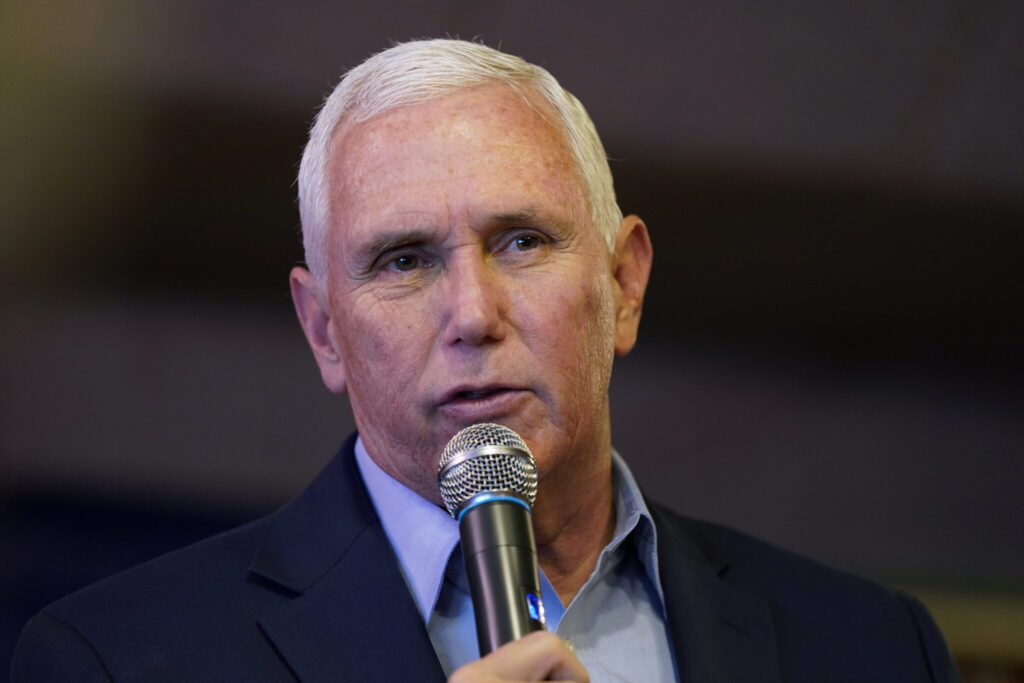 Florida Gov. Ron DeSantis on Saturday accused Bragg of weaponizing the law "for political purposes" to bring a case against a former president, never mentioning Trump by name.
WHAT ABOUT OTHER TRUMP INVESTIGATIONS?
The New York case is just one of many legal woes Trump is facing.
The Justice Department is also investigating his retention of top secret government documents at his Florida estate, Mar-a-Lago, after leaving the White House. Federal investigators are also still probing the Jan. 6, 2021, insurrection at the U.S. Capitol and efforts to overturn the 2020 election that Trump falsely claimed was stolen.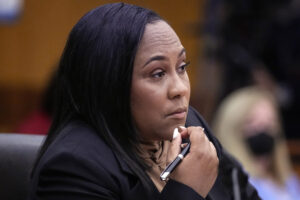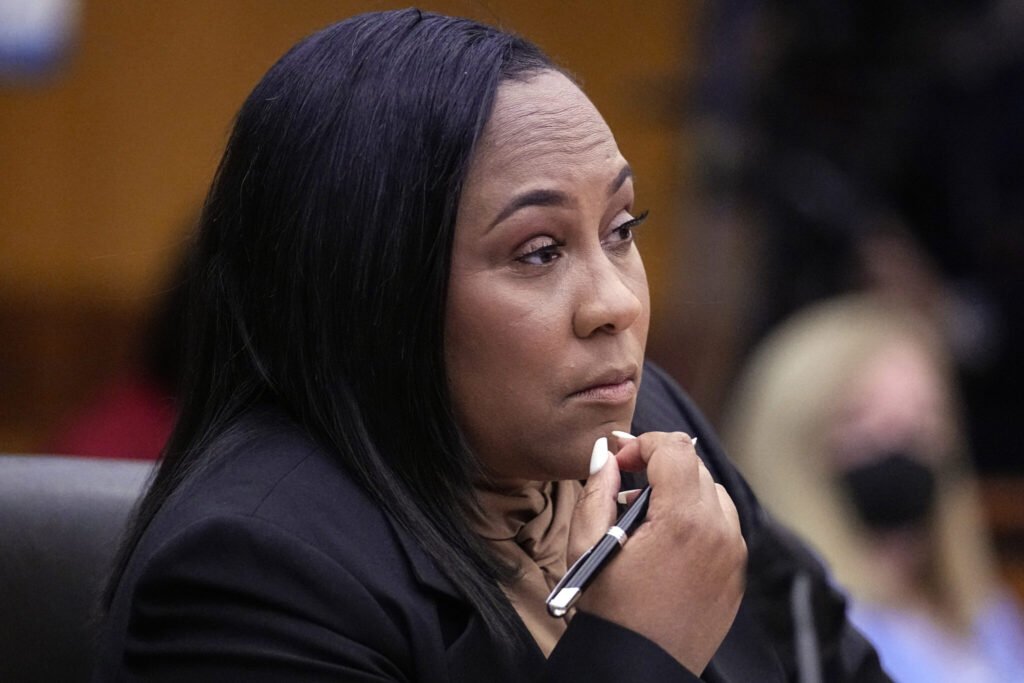 In Georgia, Fulton County District Attorney Fani Willis has been investigating whether Trump and his allies illegally meddled in the 2020 election. The foreperson of a special grand jury, which heard from dozens of witnesses, said last month that the panel had recommended that numerous people be indicted, and hinted Trump could be among them. It is ultimately up to Willis to decide whether to move forward.