Thousands of members of Tunisia's powerful UGTT trade union took to the streets of eight cities on Saturday to protest against President Kais Saied's policies, accusing him of trying to stifle basic freedoms including union rights. Addressing the Sfax protest, Esther Lynch, confederal secretary of the European Trade Union Confederation, said she had come to convey a message of support from 45 million European trade unionists and called for the immediate release of detained union officials. Tunisian President kais Saied ordered Lynch to leave the country after her speech to the protesters. The Associated Press has the story:
Tunisia orders EU trade union official expelled
Newslooks- TUNIS, Tunisia (AP)
President Kais Saied of Tunisia ordered Europe's top trade union official to leave the North African country after she addressed protesters at a demonstration organized by an influential labor union.
Authorities accused Esther Lynch, the Irish general secretary of the European Trade Union Confederation, of making statements that "interfered with Tunisian internal affairs" during a Saturday protest against Saied in the port city of Sfax.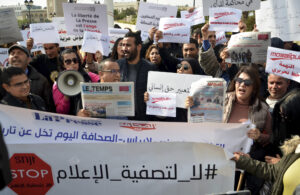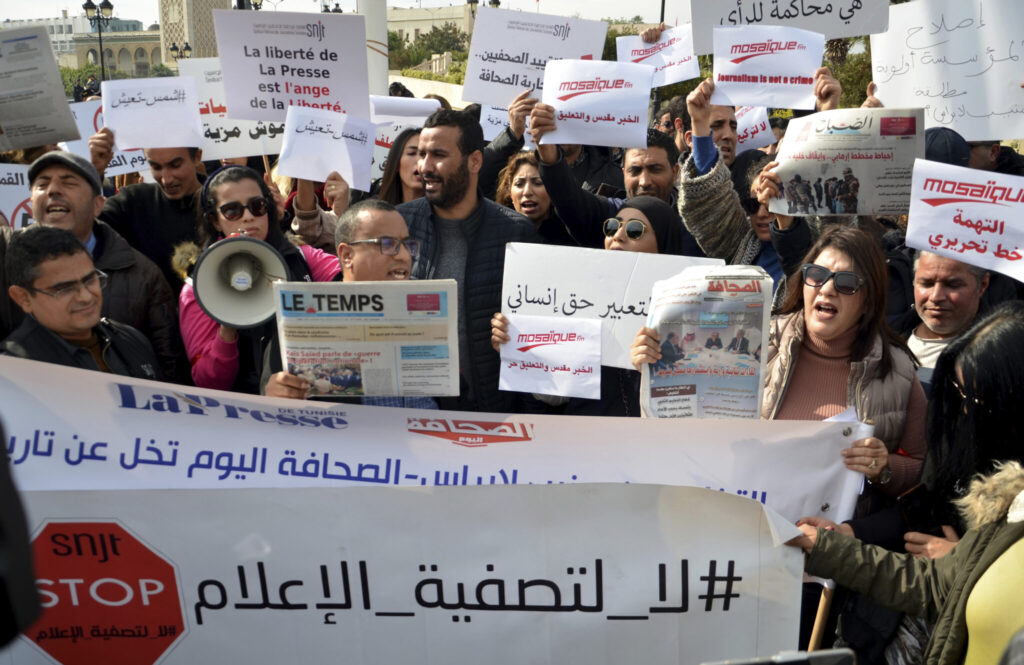 Tunisia's General Labor Union, or UGTT, organized the demonstration to protest a crackdown on the increasingly authoritarian president's political opponents and his critics in the media, judiciary, business community and trade unions.
In an address to the protesters, Lynch demanded the release of union leader Anis Kaabi, who was arrested by security forces last month.
She called on the Tunisian government to negotiate with the UGTT leadership and to improve the economy, which has teetered on the brink of bankruptcy amid political instability that deepened after a parliamentary election last month in which only 11% of voters cast ballots.
"By orders of the president, Tunisian authorities ordered Esther Lynch to leave the country within 24 hours, following statements made during the UGTT-led demonstration that interfered with Tunisian internal affairs," said a statement by the Tunisian presidency that was posted on Twitter late Saturday.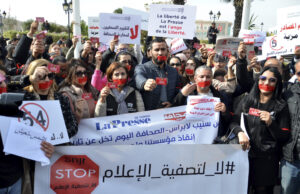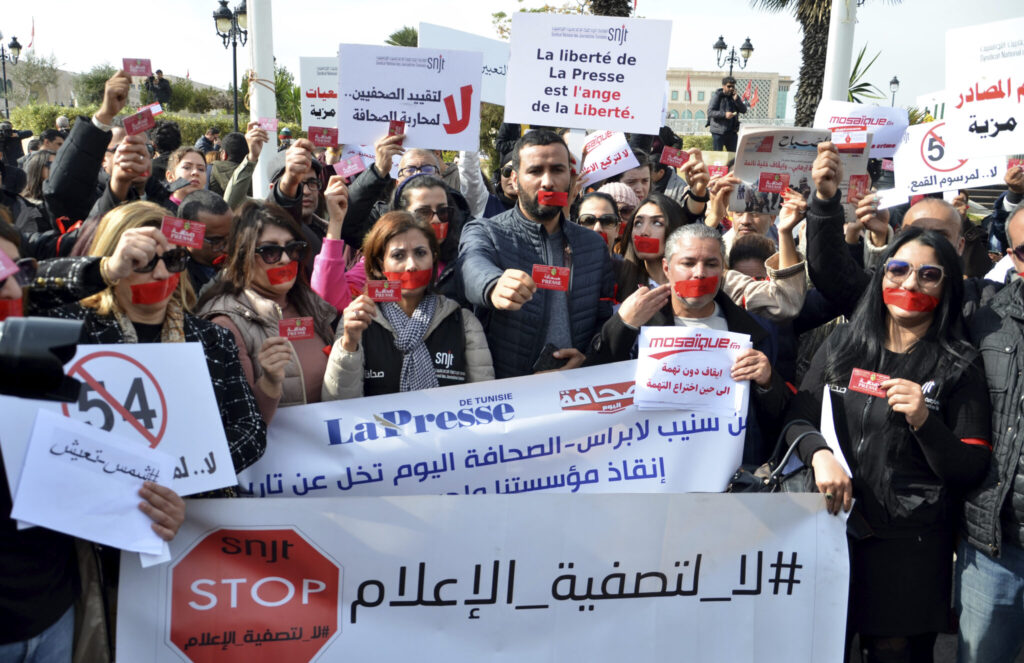 The European Trade Union Confederation confirmed that Lynch left Tunisia on Sunday.
Senior UGTT official Othman Jalouli told the crowd Saied's government "wants to silence the voice of the union".
Protests also took pace in the cities of Jendouba, Tozeur, Monastir, Bizerte, Kasserine, Kairouan and Nabeul.
More demonstrations are planned in other cities in the coming days, concluding with a rally in the capital, Tunis, early next month.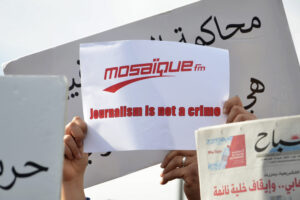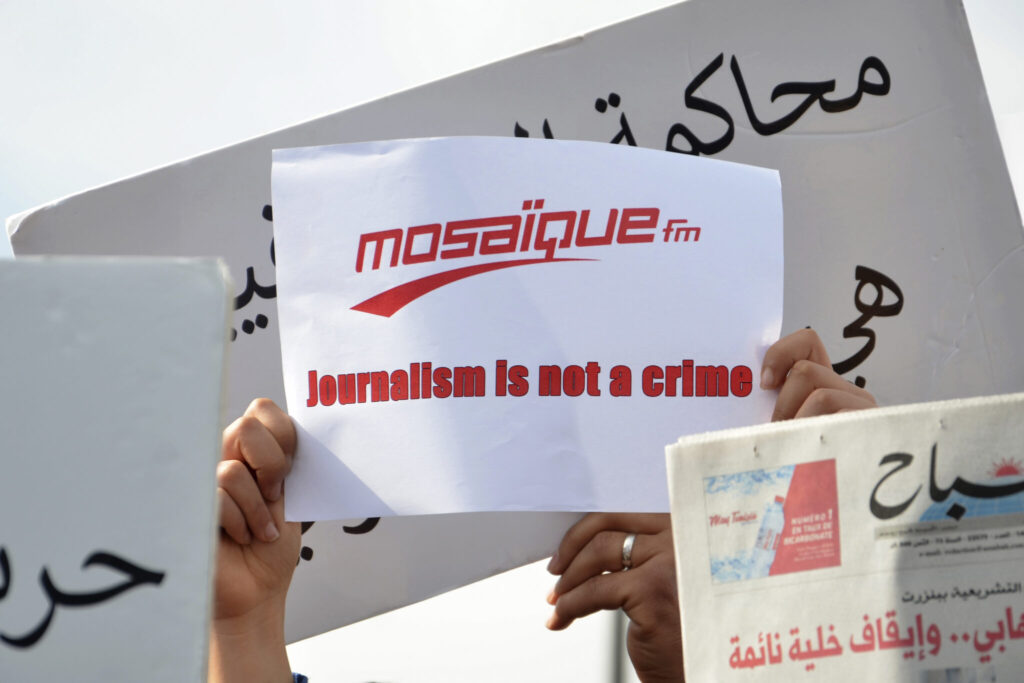 Prior to the recent wave of arrests, police detained another UGTT official over a strike by toll booth workers last month and launched an investigation into 14 other transport union officials over a different strike.
Saied, who shut down parliament in 2021, seizing most powers and moving to rule by decree before writing a new constitution, said this week that authorities do not target freedoms, but seek to hold everyone accountable equally.
In his first comments after the arrests, he accused "traitors" of being responsible for price increases and food shortages and wanted to fuel a social crisis.
Saied won the presidency in a 2019 landslide on a promise to improve the country's economy. Instead, the president appears determined to upend the country's political system, threatening a democracy once seen as a model for the Arab world and sending the economy toward a tailspin.
In December, the International Monetary Fund froze an agreement on a $1.9 billion loan for Tunisia. The deeply indebted government needs the funds to pay UGTT-represented public sector salaries and to fill budget gaps aggravated by the COVID-19 pandemic and the fallout from Russia's war in Ukraine.
In recent months, Tunisians have been hit with soaring food prices and shortages of fuel and basic staples like sugar and vegetable oil.