British Prime Minister Rishi Sunak said on Monday his plan to stop migrants arriving in small boats had reduced crossings by 20%, an update he hopes will ease criticism from his party and in the country over immigration policy. Sunak, who is expected to lead his governing Conservative Party into a national election next year, has promised to "stop the boats" from crossing the English Channel as one of his five pledges after he was propelled to power in October last year. The Associated Press has the story:
UK to house hundreds of migrants on Barges
Newslooks- LONDON (AP)
The U.K. government will house hundreds more asylum-seekers on barges, Prime Minister Rishi Sunak said Monday, as he unveiled the latest migration figures that he said showed that his plans to crack down on small boat crossings on the English Channel are working.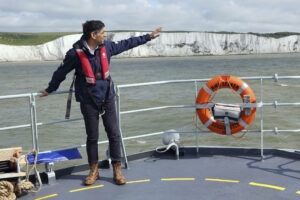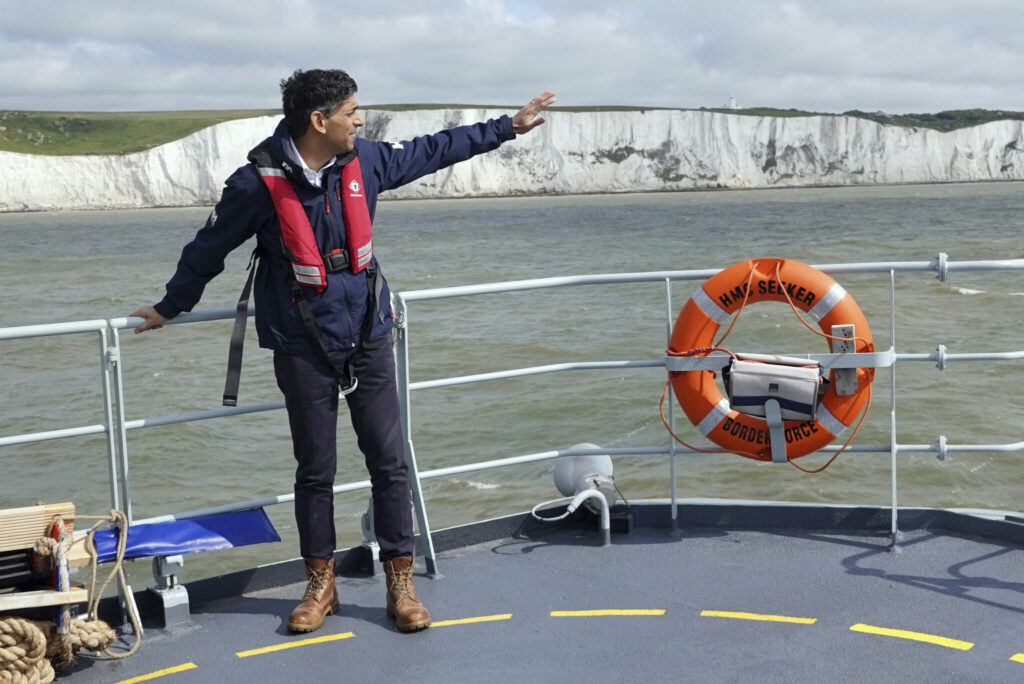 Two more barges will house about 1,000 migrants, Sunak said, alongside one that's set to be docked in Portland in southern England within the next two weeks. The move is meant to help save millions in taxpayers' money currently spent to house asylum-seekers in hotels across the country.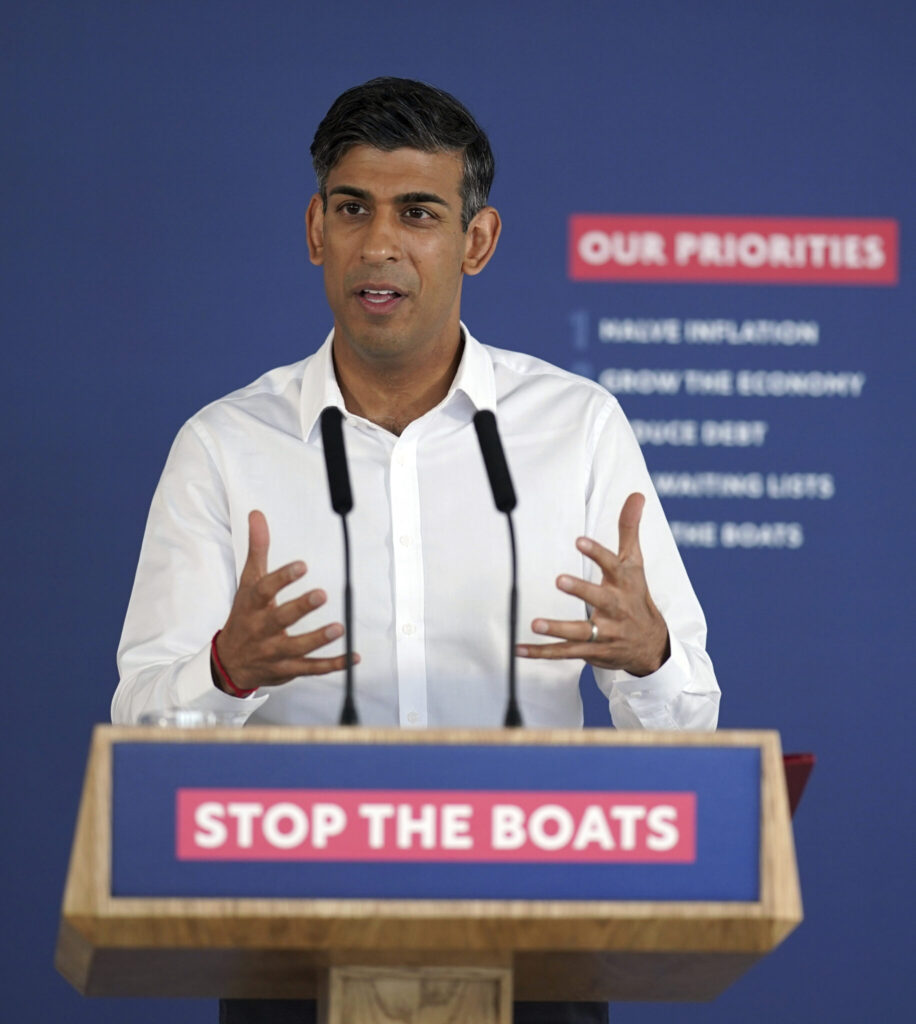 Sunak told reporters that compared to the same time last year, the number of people making the dangerous sea crossing on small vessels from northern France to the southern English coast so far this year has decreased by a fifth. He suggested that the U.K. was doing better than other countries in Europe, where he said unauthorized migrant crossings have increased by a third over the same period.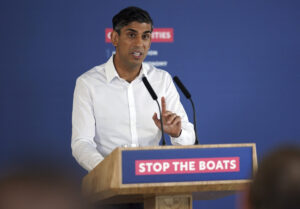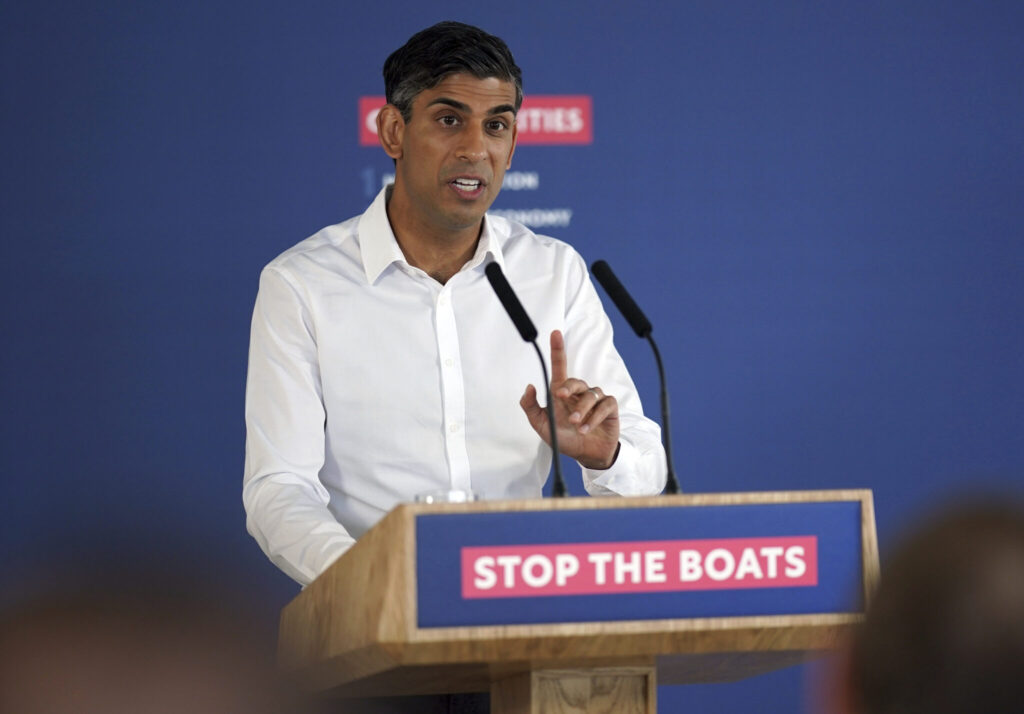 Figures from the Home Office show that about 7,600 people were detected crossing the English Channel so far this year, compared with almost 10,000 last June. However, it is difficult to tell whether the decrease was linked to Sunak's government's policies or other factors such as weather conditions. The summer months typically see much higher numbers making the journey.
Sunak also said that the number of Albanian migrants arriving by small boats has fallen by almost 90%, and that a deal with Albania has seen 1,800 asylum-seekers turned back.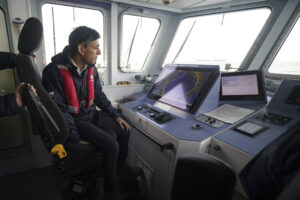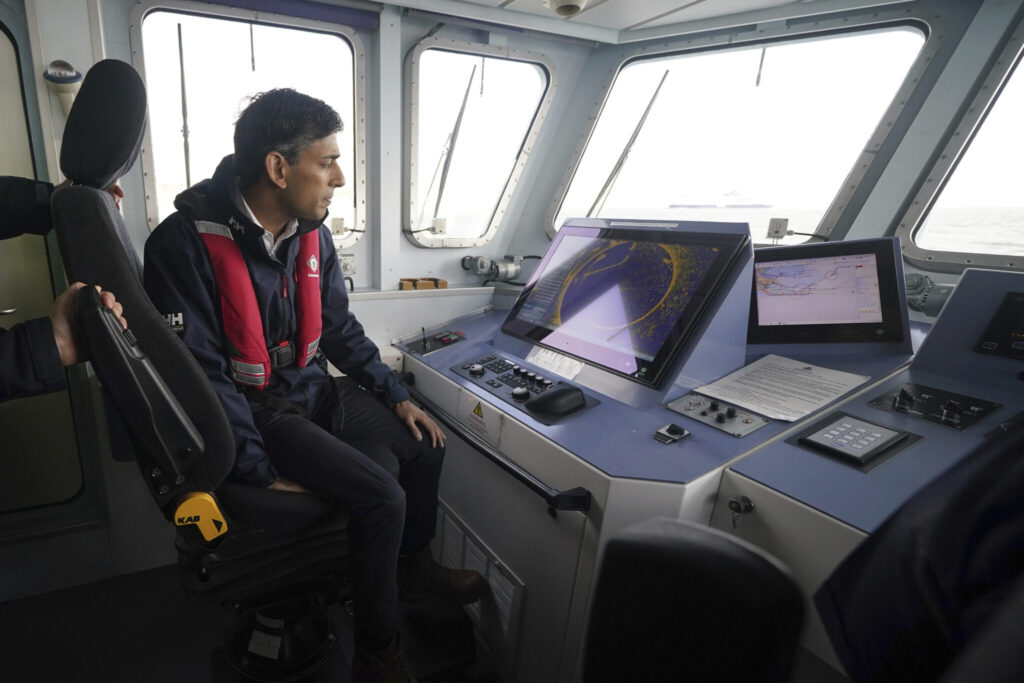 Many of the asylum-seekers arriving in the U.K. each year hail from conflict zones, including Afghanistan and Syria, though a large number come from Albania, which Sunak's government describes as a "safe" country.
Sunak has made "Stop the Boats" his flagship policy since he took office in October. His government is pushing through a controversial migration bill that seeks to dramatically curb migrants' ability to seek asylum in the U.K. Critics, including the U.N. refugee agency, have decried it as unethical and unworkable, and some say it breaks international law.