Ukraine says it has recaptured ground in Bakhmut, a rare advance after months of grinding Russian gains in the eastern city. Deputy Defence Minister Hanna Malyar said Ukrainian forces advanced two kilometres (1.2 miles) in a week. The claims signal a momentum shift in Bakhmut – but more widely, there is no clear evidence of the much-anticipated Ukrainian counter-offensive. Russia has denied reports of Ukrainian gains, after claims from both sides. The Associated Press has the story:
Ukraine has retaken territory near Bakhmut city
Newslooks- KYIV, Ukraine (AP)
Ukrainian military commanders said Friday that their troops had recaptured more territory from Russian forces at the scene of the war's longest and bloodiest battle, for the eastern city of Bakhmut, but it wasn't clear if this marked the start of Kyiv's long-expected counteroffensive.
Russia's Defense Ministry, meanwhile, said Kyiv had stepped up attacks north of the region.
The 2 kilometers (1.2 miles) of territory retaken by Ukrainian forces south of Bakhmut this week represented a significant gain and will protect an important supply chain, according to commanders of Ukraine's 3rd Separate Assault Brigade, a special forces unit that led the attack.
Ukrainian President Volodymyr Zelenskyy said he met with the top military commanders Friday, noting that he heard a report from Gen. Oleksandr Syrskyi whose forces "stopped the enemy and even pushed him back in some directions."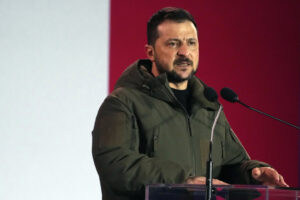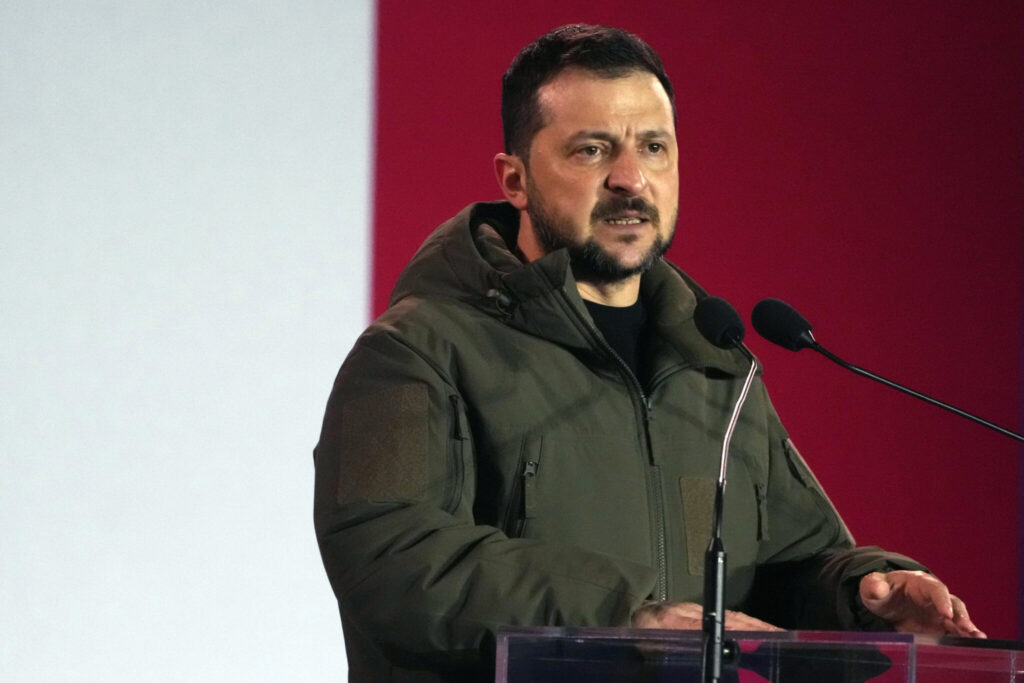 In a statement on Telegram on Friday, Deputy Defense Minister Hanna Maliar confirmed that Ukrainian forces gained ground around the city, reiterating statements from military commanders earlier this week.
The battle for Bakhmut, once a salt-mining town, has been grinding on for eight months.
Yevgeny Prigozhin, the millionaire owner of the Russian military contractor, the Wagner Group, harshly criticized the Russian military for losing ground around Bakhmut and exposing the flanks of his forces battling for the city.
In a video statement, Prigozhin mocked the Russian Defense Ministry's report claiming that its forces regrouped to take more favorable positions, saying that they effectively fled and "our flanks are crumbling."
He warned that the Ukrainian forces have managed to reclaim key heights around the city and effectively deblocked the key supply link to Bakhmut. Prigozhin again accused the military leadership of refusing to provide the necessary ammunition to Wagner.
"You must immediately stop lying," Prigozhin said, addressing the Russian miitary leaders. "If you fled, you must prepare new defensive lines."
Prigozhin charged that the Defense Ministry's failure to protect Wagner's flanks amounted to high treason and could result in a "great tragedy" for Russia.
Ukrainian military officials have dismissed speculation that the fighting and forward movement in Bakhmut signaled that its anticipated counteroffensive was underway. Zelenskyy said in remarks broadcast Thursday that Kyiv was delaying the campaign because it lacks enough Western weapons. The comments were interpreted by some as designed to keep Russia guessing about Ukraine's next move.
The territorial gains occurred near the Siversky-Donets canal, between the villages of Ivanivske and Kurdiumivka, according to a commander of the 1st Assault Battalion of the 3rd Separate Assault Brigade. He spoke on condition he be referred to only by his call sign of "Rollo," in line with Ukrainian military protocols.
"This was the enemy's bridgehead which they intended to use in their future attacks along the canal, in the direction of Kostiantynivka," he said. "We had to neutralize the enemy and push them to the other side of the canal."
Another commander and a military spokesman corroborated his account.
Kostiantynivka is part of an important logistics chain that leads to the city of Kramatorsk.
Rollo said the win followed other successful operations, including one that secured an access road near Khromove, north of Bakhmut, and another that allowed Ukrainian forces to reclaim lost positions in the Industrial College inside Bakhmut city.
The assault south of Bakhmut was followed by a reported increase in Ukrainian offensive actions near the city of Soledar on Thursday, Russia's Defense Ministry said. Russia repelled 26 Ukrainian attacks carried out by over 1,000 soldiers, the ministry said, adding that up to 40 tanks were involved.
The slow and grinding fight for Bakhmut has cost both sides heavy casualties, with Ukraine seeking to deny Russia any territorial gains despite the area's marginal strategic significance. Ukrainian forces are stationed in the city, while Russian troops are attacking from the north, east and south.
In other fighting, at least two people were killed and 22 injured elsewhere in the country since Thursday, according to figures from the Ukrainian President's Office.
Donetsk Gov. Pavlo Kyrylenko said a Russian strike hit the city of Kramatorsk, where some Ukrainian military units are based, destroying a school and residential building. Russian shelling hit 11 cities and villages in the region, killing 12 civilians, he said.