The Conference Board Consumer Confidence Index® increased slightly in March to 104.2, up from 103.4 in February. The Present Situation Index—based on consumers' assessment of current business and labor market conditions—decreased to 151.1 from 153.0 last month. The Expectations Index—based on consumers' short-term outlook for income, business, and labor market conditions—ticked up to 73.0 from 70.4 in February. However, for 12 of the last 13 months—since February 2022—the Expectations Index has been below 80, the level which often signals a recession within the next year. The cutoff date for the survey was March 20th, about ten days after the bank failures in the United States. The Associated Press has the story:
US consumer confidence ticks up in March
Newslooks- WASHINGTON (AP)
Consumer confidence inched up in March after two straight monthly declines, even as persistent inflation, bank collapses and anxiety over a possible recession weighed on Americans.
The Conference Board reported Tuesday that its consumer confidence index rose to 104.2 in March from 103.4 in February, but optimism about current conditions fell, while consumers grew slightly more positive about the short-term future. That's a reversal from recent surveys.
The board said that despite the uptick in broad confidence, the index remains below 2022's average level of 104.5.
The business research group's present situation index — which measures consumers' assessment of current business and labor market conditions — inched down to 151.1 from 153 last month.
The board's expectations index — a measure of consumers' six-month outlook for income, business and labor conditions — rose in March to 73 from 70.4 in February. A reading under 80 often signals a recession in the coming year, the Conference Board said.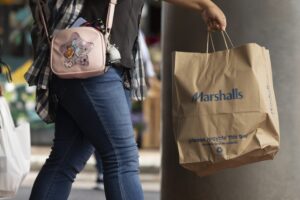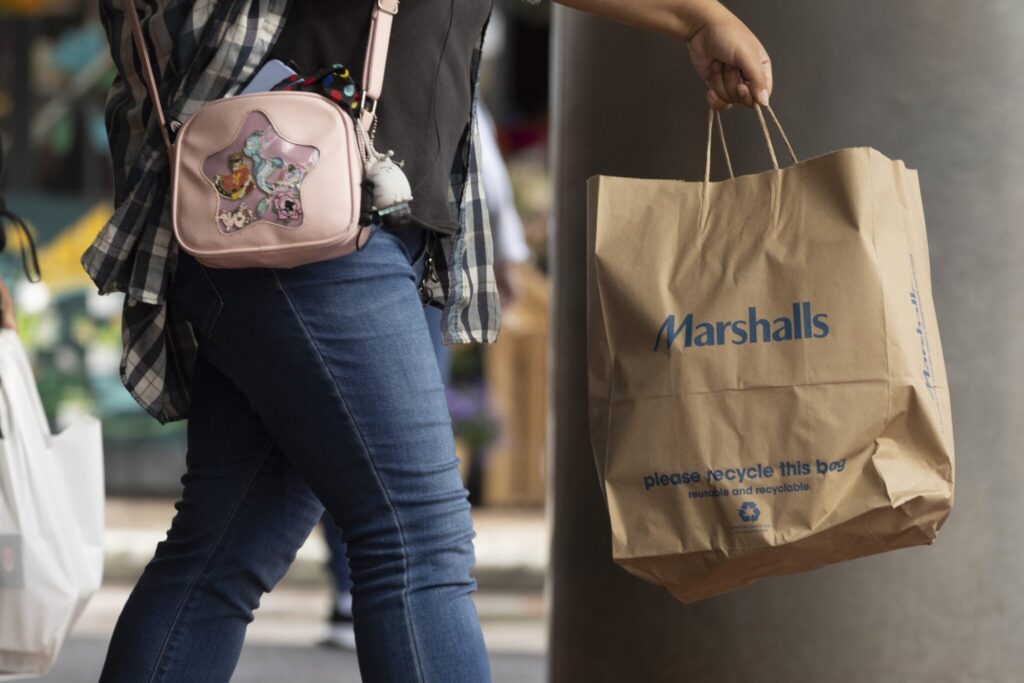 Consumer spending, which makes up about 70% of U.S. economic activity, has remained strong despite the Federal Reserve raising interest rates nine straight times since March of last year in its effort to cool the economy and bring down persistent, four-decade high inflation. Those rate increases can raise the cost of using credit cards or taking out a loan for a house, car or other purchases.
On top of that, though U.S. consumer price increases eased slightly from January to February, they still point to an elevated inflation rate far above the Fed's 2% target.
The board said that the latest results showed that consumer expectations about inflation remain elevated. Those planning to spend on major appliances fell, while plans for car purchases rose slightly.
The board added a special question to this month's poll, asking consumers about their plans to spend on services during the next six months.
The results showed that consumers planned to spend less on "highly discretionary" categories such as playing the lottery, going to amusement parks, movies, lodging and dining out. Those respondents indicated they plan to spend more on less discretionary things such as health care, home and auto maintenance and tax preparation.
Respondents to the Conference Board's survey were slightly less optimistic about the U.S. job market, which has held up well even as the Fed has ratcheted up its benchmark borrowing rate eight times in the past year.
Last month, the government reported that employers added a substantial 311,000 jobs in February, fewer than January's huge gain but enough to keep pressure on the Federal Reserve to raise interest rates aggressively to fight inflation. The unemployment rate rose to 3.6%, from a 53-year low of 3.4%.
The percentage of respondents saying they planned to buy a home in the next six months held at 5.4%, the lowest level since last August.
With an average long-term U.S. mortgage rate of 6.42%, many potential homebuyers have been pushed to the sidelines because those higher rates mean hundreds of dollars a month in extra costs.
Last year's big rise in mortgage rates — which can add hundreds of dollars a month in costs for homebuyers — cooled a housing market that had been hot for years. Before surging 14.5% in February, sales of existing homes had fallen for 12 straight months to the slowest pace in more than a dozen years.