US Policy in Africa and the Moroccan Model
Last year, the Biden Administration has stated its foreign policy goals in sub-Saharan Africa. It is in four parts: 1) to foster openness and open societies; 2) to deliver democratic and security dividends; 3) to advance pandemic recovery and economic opportunity; and, 4) to support conservation, climate adaptation, and a just energy transition.
These goals will manifest in the practical undertakings of: ending the COVID-19 pandemic; tackling the climate crisis; reversing the global tide of democratic backsliding; addressing global food insecurity; promoting gender equity and equality; strengthening an open and stable international system; shaping the rules of the world on vital issues like trade, cyber, and emerging technologies; and confronting the threat of terrorism, conflict, and transnational crime.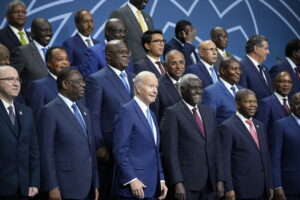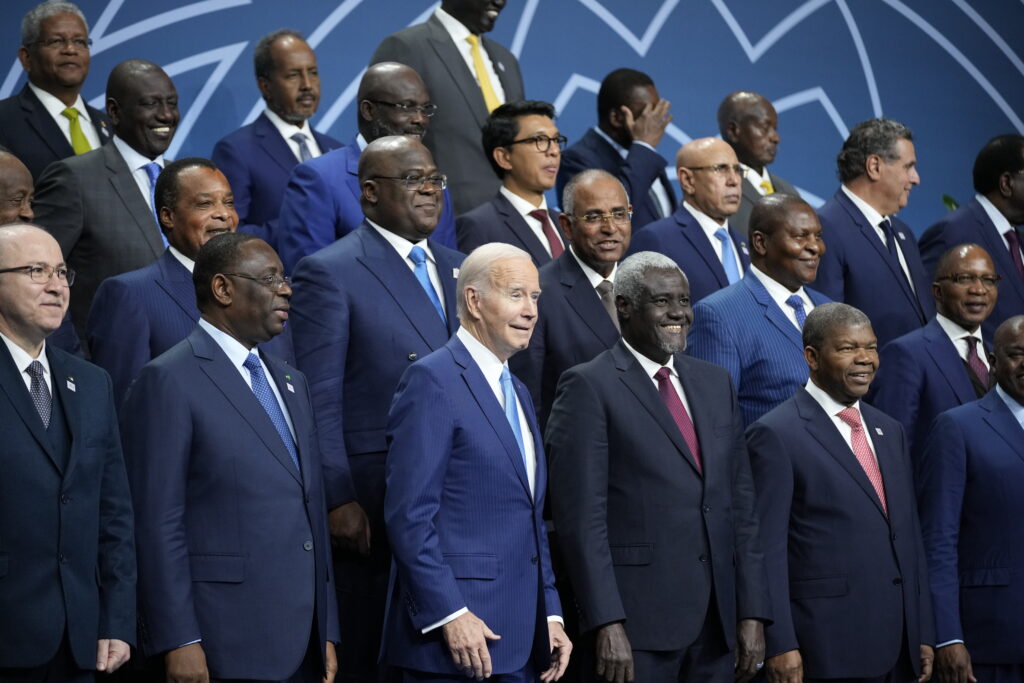 To accomplish these goals, the Administration will work with friends in Africa to share goals, methods and effort. The North African states could figure prominently in these efforts. As they grow in influence and friendship with sub-Saharan Africa, the North African states are gaining the ability to provide enter and meaningful endorsement for American efforts on the continent. If the Administration wants to build long-lasting and successful ties with sub-Saharan Africa, it should embrace the North African states and their own, national efforts.
By joining mature efforts of North African countries like Morocco, Egypt or Tunisia in the sub-Saharan region, the United States would benefit from a jump start in its common goals and gain cache in working its individual goals.
The effort of Morocco is a prime example. The benefit of a single ruling family over the past several decades has brought consistency and focus to the specific goals of Morocco in sub-Saharan Africa. This differs from the West generally and the United States specifically whose foreign policy goals in Africa often radically shift with each new administration every four or eight years.
Morocco's financial footprint in sub-Saharan Africa has grown impressively over the past thirty years under King Mohamed VI. Through impressive growth in its trade balance, direct foreign investment and expansion of its banking network, Morocco has become an increasingly important player in sub-Saharan economic activity. In its efforts to accomplish its headline foreign policy goals in Africa, the Biden Administration would benefit greatly by following Morocco's efforts in these areas.
Additionally, Tunisia's governments since 2011 have been focused on addressing socioeconomic problems through subsidies and public employment rather than seeking new markets overseas. This is because Tunisia is only now emerging as dependable trade partner for sub-Saharan Africa.
As Tunisia builds African markets for its industrial goods and medical equipment, it will grow in influence in the African markets. The United States would do well to accompany Tunisia in developing these markets thus growing important relationships with Tunisia and its trading partners at the same time. Tunisia should lead the United States in these market growth strategies and the United States will greatly benefit from African leadership.
As an example of the reverse being true, a possible lost opportunity for US partnership and cooperation in Egypt exists concerning water. Because over ninety percent of Egypt's fresh water comes from the Nile watershed, the international management of water from the Nile basin is a matter of national priority for Egypt.
The Egyptians are closely watching the Grand Ethiopian Renaissance Dam (GERD) on the Blue Nile being constructed by Ethiopia. The dam has been a source of consternation in Egypt as it claims that it will lose an estimated 22% of its water budget during the years that the dam will fill. Enlisted by Egypt, the United States and the World Bank both attempted to negotiate an understanding which was rejected by Ethiopia. In turn, Ethiopia has enlisted the African Union to manage the negotiations which also failed.
To press a solution, the Egyptians turned to the United States, while in turn, Ethiopia turned to the African Union to mediate. One can wonder what might have happened (and still might happen) if Egypt would fulsomely enter into an African-centric mediation rather than enlisting the powerful but still outside help as it has. Further, had the United States motivated Egypt to sit down with the African Union mediators instead of directly managing the issue, diplomatic and economic ties could have been forged and owned by the two parties and made available to the United States later. This may be a great example of the inverse proving the concept that following the leader in Africa as opposed to always leading may redound best to Western interests and provide success.
By allowing Morocco, Tunisia, Egypt to take the lead in some of these efforts, the United States would accomplish its goals while building lasting relationships. At the same time the United States would create much stronger relationships with Morocco, Tunisia and Egypt specifically.
As Ralph Waldo Emerson once said, "There is no limit to what can be accomplished if it doesn't matter who gets the credit." The Administration would do well to encourage its partners to lead, especially in areas where the United States has limited influence and experience.
Morocco – US – American-Moroccan – Moroccan American – USA – Africa – Africa Morocco