The Federal Reserve has been so successful in preventing markets from running away with the prospect of peak interest rates, it may have overdone it and be minded to row back a bit. Such is the jolt to bonds and stocks since the Fed dangled one last rate hike over markets last week, the sharp tightening of financial conditions since may have done much of the work for it already. The Associated Press has the story:
Wall Street Stocks: Futures climb and Crude nears $92
Newslooks- (AP)
Wall Street pointed higher early Wednesday with falling bond yields giving stocks some breathing room in what's been a horrid month for U.S. markets.
Futures for the S&P 500 rose 0.4% before the opening bell, while the Dow Jones Industrial Average gained 0.3%.
September has brought a loss of 5.2% so far for the S&P 500, putting it on track to be the worst month of the year by far. The realization that the Federal Reserve will keep interest rates high for longer than hoped has sent yields in the bond market to their highest levels in more than a decade, drawing investors away from stocks and other investments.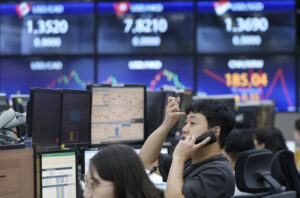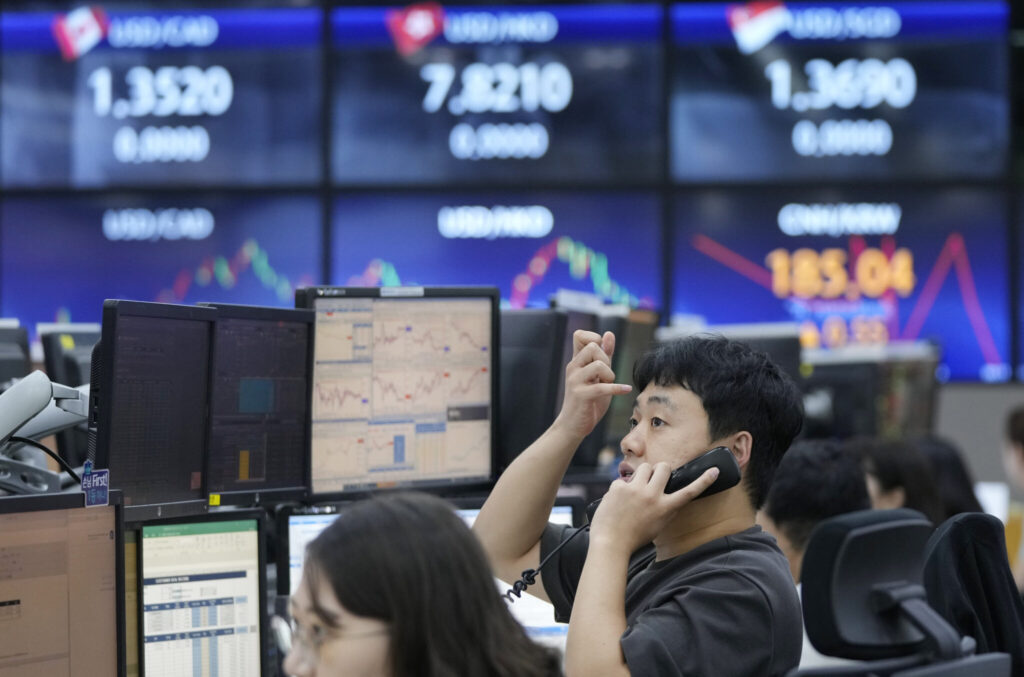 Those yields retreated somewhat overnight into Wednesday, with the return on the 10-year Treasury ticking back to 4.50% from 4.55% late Tuesday. It is near its highest level since 2007 and up sharply from about 3.50% in May and from 0.50% about three years ago.
Yields on the 2-year Treasury fell even further, to 5.06% Wednesday morning from 5.14% late Tuesday.
Besides high interest rates, a long list of other worries is also tugging at Wall Street. The most immediate is the threat of another U.S. government shutdown as Capitol Hill threatens a stalemate that could shut off federal services across the country as soon as this weekend.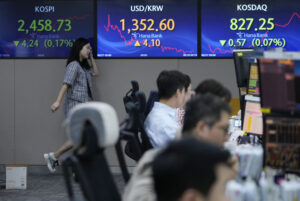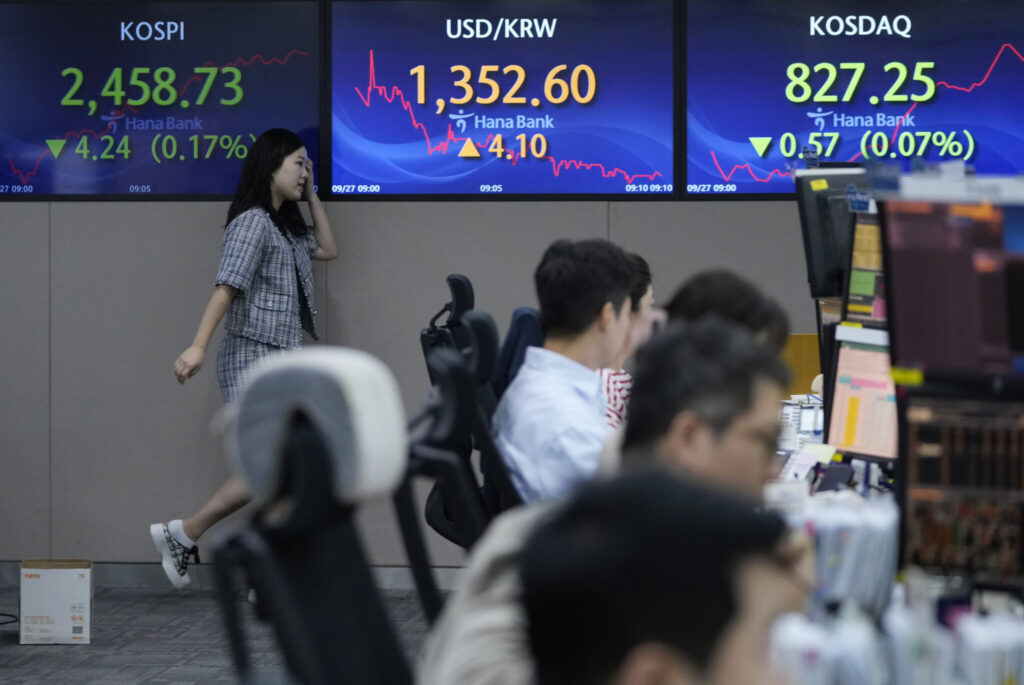 A shutdown would furlough millions of federal employees, leave the military without pay, disrupt air travel and cut off vital safety net services.
Wall Street also is contending with higher oil prices, shaky economies around the world, a strike by U.S. auto workers that could put more upward pressure on inflation and a resumption of U.S. student-loan repayments that could dent spending by households.
"Indeed, this lengthy and dirty laundry list of developments collectively contributes to the apprehension and volatility of the financial markets," Stephen Innes of SPI Asset Management said in a commentary.
In Europe at midday, Germany's DAX edged 0.1% higher and the CAC 40 in Paris rose 0.2%. In London, the FTSE 100 shed 0.1%.
In Asian trading, Tokyo's Nikkei 225 recovered from earlier losses, gaining 0.3% to 32,371.90. In Hong Kong, the Hang Seng advanced 0.7% to 17,592.54. The Shanghai Composite index added 0.2% to 3,107.32.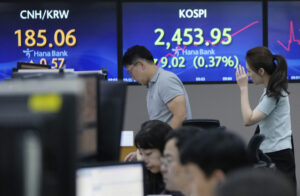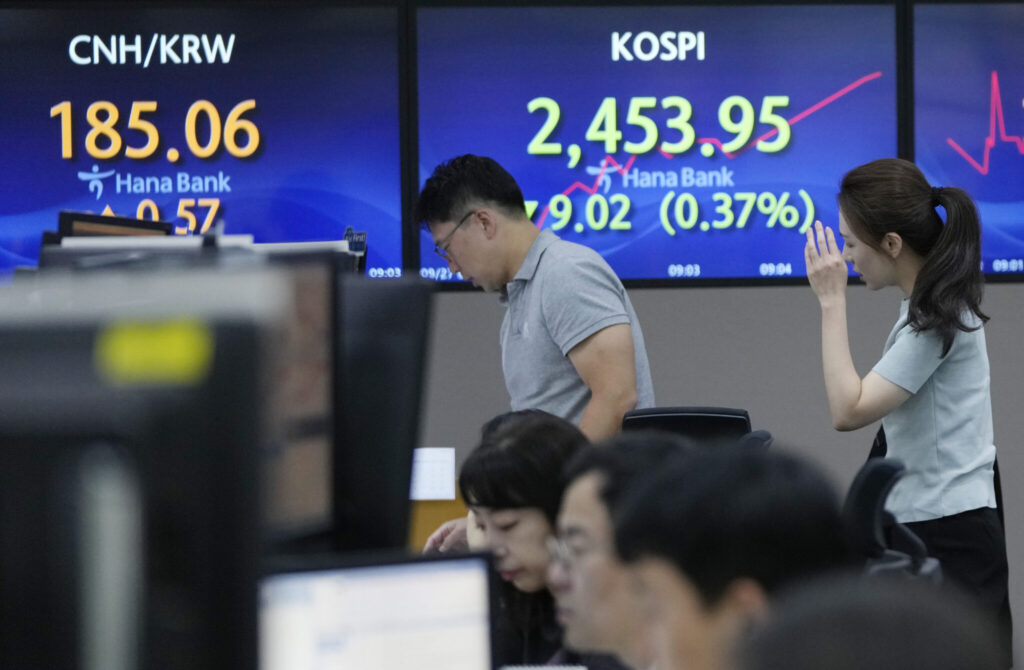 Concerns continued over heavily indebted Chinese real estate developer Evergrande. The property market crisis there is dragging on China's economic growth and raising worries about financial instability.
Evergrande's Hong Kong-traded shares plunged 19% following an unconfirmed report by Bloomberg that Chinese police have put its founder, Hui Ka Yan, under residential surveillance. Shares in Country Garden Holdings, another debt-encumbered developer, were down 3.3%.
Australia's S&P/ASX 200 slipped 0.3% to 7,030.30. In Seoul, the Kospi edged 0.1% higher, to 2,465.07.
Crude oil prices rose, adding to worries about inflation. Early Wednesday, a barrel of benchmark U.S. crude rose almost 2%, pushing to within a dime of $92. On Tuesday, it climbed 71 cents to $90.39.
Brent crude, the international standard, advanced $1.06 to $93.49 per barrel.
The U.S. dollar rose to 149.15 Japanese yen from 149.03 yen. The euro weakened to $1.0541 from $1.0573.
On Tuesday, the S&P 500 tumbled 1.5% for its fifth loss in six days, while the Dow Jones Industrial Average fell 1.1% and the Nasdaq composite lost 1.6%.